American actress known for appearing in movies such as Goodfellas, Batman Forever, The Insider and playing Shauna on TV show Entourage. She once commented on her height on twitter, saying
"Im 5'5"
.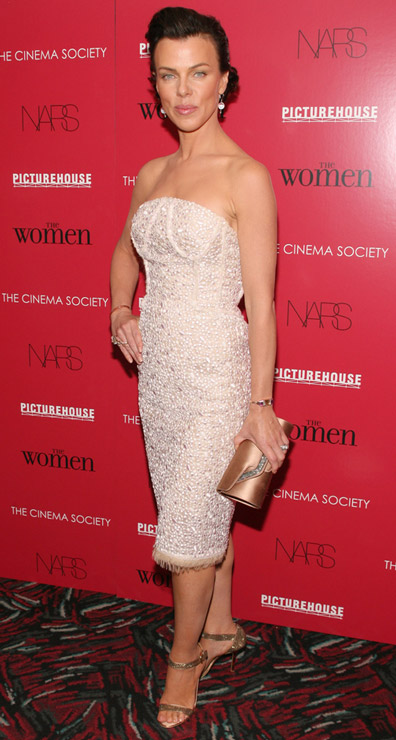 Photos by PR Photos
Sandy Cowell
said on 25/Nov/17
No comments? Okay, let's get going!
If there's one thing I find quite irresistible it's naughty dog movies! The dogs don't have to be out-and-out chaos-causing, limb-chewing, house-wrecking naughty, but just normal dogs doing normal dog things, and that does usually include a fair amount of bedlam!
Well, this afternoon, I was feasting my eyes on a couple of St Bernard dogs, a male, his girlfriend and the inevitable family that follows! There was an evil-part 'Glenn Close-style' woman who it would seem wished to bring peril to the dog family by selling the young ones, and I thought that the woman was being played by Fairuza Balk (spelling of 2nd name is wrong I think!).
I decided to google the film and find out for sure, only to discover that, interestingly, I was wrong! The actress's name is Debi Mazar, and she shouldn't be news to me at all, for she has been in 'Goodfellas' of all films and 'Empire Records', which I know very well! Yet I failed to take in this actress! I found out that she is 5ft5, a whole 3" taller than Fairuza.
Although I completely lost track of the film, I 'discovered' another actress today, which I am pleased about, but rather bemused at the fact that I hadn't recognised the face of someone who has been in some amazing films! That is until today!
I think I will probably watch either 'Goodfellas' or 'Empire Records' extremely soon!
I go with 5ft5, or 165cm for Debi.