Deep Roy's Height
4ft 4 (132.1 cm)
Mohinder Purba is a Kenyan-born British actor, known for playing Oompa Loompa in Charlie and the Chocolate Factory and Keenser in Star Trek (2009) and it's sequels. On an article on his website, it mentioned
"His family had spent thousands of dollars to medically correct "nature's mistake" of making him 4'4" tall. This incidentally, resulted in his growth of 3 inches"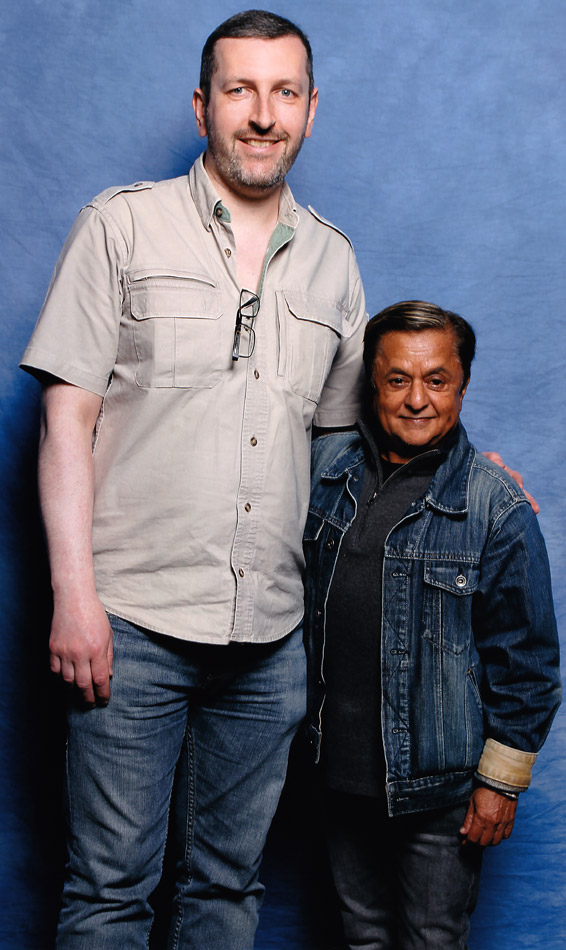 5ft 8 Rob and Deep @ Collectormania 2017
Since becoming a global star, if I may say so, I feel six feet tall. My height is immaterial, it's my heart and mind which count. I'm mobbed in America, Europe and Japan, by kids and unusually enough, tall women. Like there was this French model in Paris, who just wouldn't let go of me.
You May Be Interested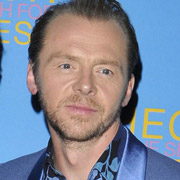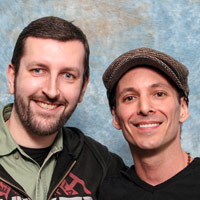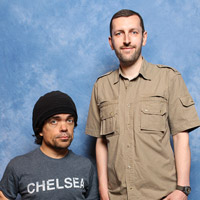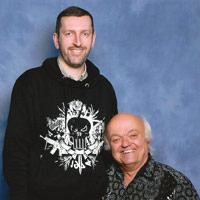 Add a Comment
17 comments
Average Guess (15 Votes)
4ft 3.73in (131.4cm)
Vincent Caleb
said on 8/Feb/21
Looks a strong 4'3".
Littlelee5ft6
said on 7/Dec/19
So he apparently grew from 4ft 4 to 4ft 7? He doesnt look 4ft 7 with rob unless rob is 5ft 11
Miss Sandy Cowell
said on 1/Dec/19
🎁🎂🎈🍻 Happy Birthday Deep! 🍻🎈🎂🎁
Many Happy Returns of the Day to Deep Roy, who turns 62 today. 😁👍
This lovely man, who's made an excellent career out of his height, can have 4ft4 on this happy, Christmassy day. 🎄🎈
🎁🎂🎈🍻🎁🎂🎈🍻🎁🎂🎈🍻🎁🎂🎈🍻
Miss Sandy Cowell
said on 31/Aug/19
This episode of The 'X' Files is so worth seeing, folks! I recognized Deep Roy's face and name right at the introduction of the episode, which is episode 10 from Season 8. But if you're looking to judge his height in this, forget it! Deep plays a mystic with no legs who can control the human mind and is referred to by a boy as 'The Little Man'!
I give Deep 4ft4.
Y07
said on 24/May/19
Judging by comparing the height comparison between him and Peter Dinklage. I think 4'3" seems more likely. The photo says it itself, unless if Deep has a footwear disadvantage, i guess i might be mistaken.
Klapperschlangensindgeil21
said on 21/Nov/17
What ethnicity is he? He looks Indian to me.
Editor Rob: yes, born in Kenya, but to Indian parents.
Bobby
said on 5/Oct/17
Now Rob is standing tall as being 1.4ft taller. Hard to believe people like this exist though.
Phil
said on 12/Jun/17
He is a tiny charismatic man.
Nik
said on 11/Jun/17
He seems like a nice bloke.
Sandy Cowell
said on 10/Jun/17
What a smashing fellow and good sport he is! He may be the height of a kid, but he doesn't let it stand in his way of success! Now that is absolutely brilliant! And attractive!
He has 4ft4 from me and a big lowly bow of respect! 👍
5'12
said on 9/Jun/17
I think Dinklage needs an upgrade now. There is no way Dinklage and Roy are the same height, wouldn't you agree, Rob?
Editor Rob: Deep could be 4ft 3, but I wouldn't put Peter over 4ft 4.
Bobby
said on 9/Jun/17
Rob finally towers over someone at a modest 5'8.
Editor Rob:
Deep is a successful man, who happens to be 4ft 3-4 and lives life at that height. He had good posture when walking about and seemed quite confident...

Peter Dinklage had the right idea when he told crew members not to have people down on their knees as it is treating him like a kid.

There was only 10 or so of us here with Deep and the other folk fell into the mindset of going down on their knees like he was a kid.

I applaud both Peter and Deep for standing naturally, how they live day to day.

For me, Deep Towers above those actors who sat on chairs or stools in photoshoots for no good reason.

Leo2001
said on 9/Jun/17
Giant Rob.
miko
said on 9/Jun/17
A Dinklage/Roy staredown is in order.
Andrea
said on 9/Jun/17
Looks around... Well, he looks short with you! 😊 Hard to say when there's such a big difference but a guy like Peter Dinklage gives me a bigger impression than this guy, next to you...
Christian-196.5cm (6ft5 3/8)
said on 9/Jun/17
His body is very proportionate for a dwarf (small head and long limbs) unlike Peter Dinklage etc. He looks like just an average short man when he's standing by himself
Click Here
Editor Rob: yes proportionally he has a head which means he could photograph on his own a bit taller. Dinklage has an average sized head, at least 3cm longer than Deep's, though they are both similar height range.
Shredder
said on 9/Jun/17
Rob , how big do you think Johnny Depp's shoes were for the Chocolate Factory?