Noah Hathaway's Height
5ft 5 ½ (166.4 cm)
American actor, best known for playing Atreyu in The Neverending Story and for starring as Harry Potter Jr in Troll and Fish in Sushi Girl. On TV he played Boxey in Battlestar Galactica. In this photo I was wearing
Clarks Boots
, whilst Noah had near 1/4 inch less footwear.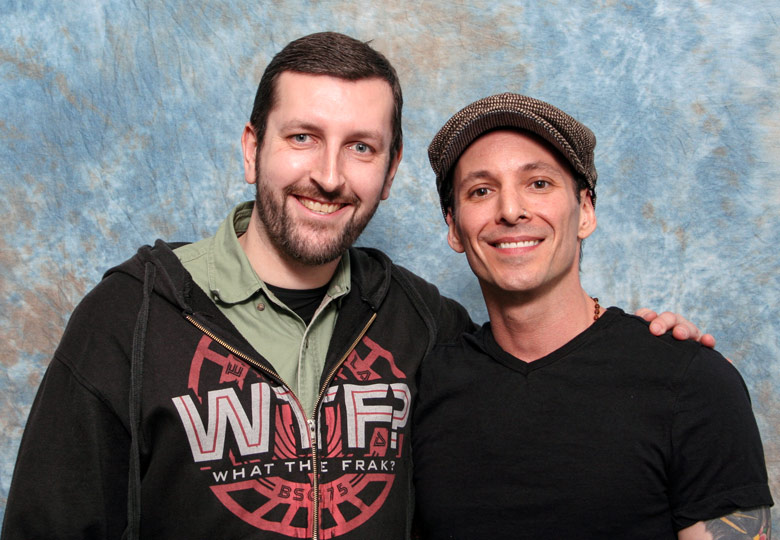 5ft 8 Rob and Noah @ Collectormania London, 2010
You May Be Interested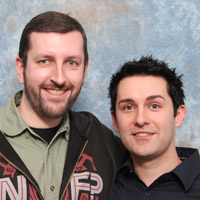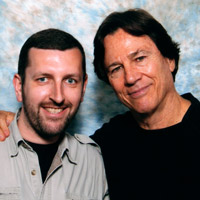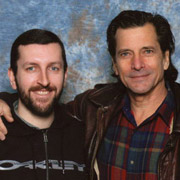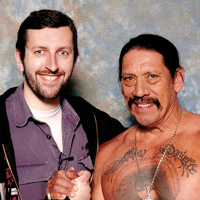 Add a Comment
44 comments
Average Guess (14 Votes)
5ft 5.07in (165.3cm)
Nik Ashton
said on 16/May/20
@ CH - I-N-T-E-R-E-S-T-I-N-G!
The average guess could be spots!
JohnMoore-162cm
said on 15/May/20
In the picture he looks around 5ft5 , I'm not seeing 5ft5 1/2"
Nik
said on 14/Dec/19
That hat probably does not add much height!
Miss Sandy Cowell
said on 12/Dec/19
@ Anonynon - You're name's a bit of a tongue twister! That hat of Noah's looks like an old man's hat - not very flattering! 🤭
My boyfriend had a hat like that and I confiscated it!
Noah can have 5ft5.5.
Nik Ashton
said on 29/Sep/19
@ Anonynon - Too true!
Anonynon
said on 15/Dec/18
That's an interesting hat...
Peter175
said on 4/Apr/17
I'm not seeing more than 5'5 in this picture
Phil
said on 3/Jan/17
@ Morris
yeah Rob peak height is 173 cm, Rob (almost 40 years old) is 172 cm now and big glenn is still 173 cm. hehehe
please forgive me , Rob.
Morris
said on 1/Jan/17
If I'm not wrong Rob is 172cm so Noah should be 160 up to max 162 cm. So 5.3 or 5.4.
Editor Rob: 173 👹 😜😜
CD
said on 30/Jun/15
Rob is there a chance this guy could even be 5ft5.75 (167cm) range? You said he looks taller than Corey Feldman in person, yet Corey had 1/4 inch more footwear than you while Noah had less. So if they were at their listed heights, they would have looked similar if that makes sense. Plus I don't think Corey looks less than a solid 5ft 5 next to you.
[Editor Rob: I think 5ft 5.5 is fair for him]
CD
said on 26/Jun/15
It would be interesting to see another photo with you and this guy, perhaps taken by a taller photographer. He does look a good 5ft 5.5 with that 5ft 4 guy.
120
said on 28/Mar/15
166 cm is spot on
Jared
said on 27/Oct/14
Rob. I think you're underestimating the difference in height. If you were slouching less visually the difference between you and him is exactly what a 4 inches difference look like.
cd
said on 4/Oct/14
Rob, did you really think he looked taller than 5ft 5 flat guys like Corey Feldman? To be fair at first glance Noah looks a good 3.5 inches shorter than you, which is why everyone is shouting 5ft 4.5. Maybe it's the hat? Since you've met him though I trust your judgment enough to know he ain't that short, but could 5ft 5.25 be a closer fit if not 5ft 5 flat? 5ft 5.25 would be a better representation of a 5ft 5 ranger IMO and covers the discrepancy.
[Editor Rob: he looked a decent 5ft 5er, I mean
This guy
is about 5ft 4 in person at these events.]
Editor Rob
said on 1/Aug/14

Noah really did look in the 5ft 5 range, I would be very surprised if he was under 5ft 5.
Alex 6'0
said on 31/Jul/14
First glance I thought 5'3.5 but looking again at least 5'4.5 maybe 5'5
the shredder
said on 31/Jul/14
Thanks Rob , I see 5'4.5 btw , The most 5'5
the shredder
said on 31/Jul/14
Rob , what would you say his weight is ?
[Editor Rob: somewhere in 130 range]
CH
said on 2/Jun/14
It seems to be common for child actors to be fairly short when grown up.
LG69
said on 15/Oct/13
@his ex, lol at 5'7". If he was 5'7", Rob would be about 5'10.5"
truth178cm
said on 3/Jul/13
lol I find it funny how it suggest "you might be interested in" and everybody on the pic is short (lol). I like looking all heights, more knowledge the better.
Original
said on 11/Jun/13
5'4.5 in pic.
CamFields
said on 13/Apr/13
Eh, sorry about my previous comment. I meant Battlestar, not battlefield.
CamFields
said on 13/Apr/13
I'm surprised I thought he would be a bit taller. He was a total hottie in Battlefield. Too bad he stopped acting.
Peyman
said on 31/Dec/12
isn't your sister #11 in the height chalenge page?
If yes then , the photos scream that she can easilly edge Hathaway out
[Editor Rob: 11 was just about 5ft 5.25, but not my sister]
Peyman
said on 29/Dec/12
Rob
just lets think your the shorter guy here , then what happens ? your gonna say ''the difference is no less than 3.5inches'' & you just put 182 for the taller guy
bellieve it or not bro you visibly downgrade yourself atleast 5 out of 10 times in the pictures
.
I don't know maybe the problem is me seeing taller in most of the pics!!
we just like the website be as much accurate as possible .
Here to my eyes you're almost towetong over the guy so maybe 5'4.75'' considering everything is a fair shot for him , no chance to surpass 5'5'' if you are 5'8''!!!
[Editor Rob: he could be 5ft 5 flat, when I saw him I thought he was similar to my sister who is about 5ft 5.5...]
richkid123
said on 11/Dec/12
5'7 is ridiculous for him......
[Editor Rob: he's no taller than my sister...who on a good day with the benefit of a 'G Pill' is nearly 5ft 6.]
his ex
said on 1/Dec/12
He's 5'7" exactly.
richkid123
said on 12/Nov/12
frame screams 5'5"-5'6"
marla singer
said on 26/Oct/12
He's good looking and has a friendly face. I'd say close to 5'6"
thorterr
said on 13/Oct/12
you cant go with noah galaxygrl your too tall and probably too young for him,,if you had his kids how would ur grown up sons feel like with their mother being taller than them ,,er or am i going too far on this ,,er yer noah 5ft 0.25
galaxygrl
said on 10/Oct/12
Wow id tower over him as I am 6 ft and 6'ft 4" in heels. He's so hot been a fan since battlestar
lolo
said on 19/Sep/12
if rob stood straight he would be just at rob's eye line
the AMAZING Babushka
said on 14/Jan/12
No Artex noooooo!!!! Little dude looks 5'4"
Shaun
said on 20/Nov/11
This guy looks like one of the short Greek looking studs I went to school with. 5'5" or 5'6" but gets more ladies than us taller guys..
Dom
said on 14/Jun/11
He does look like 5'5,5" in both pics, son't forget Rob had a slight shoe advantage.
Cranberries (6 ft. 3.25 evening)
said on 17/May/11
Haha, this is the first time I've seen Mamun actually dwarfing someone!
Mathew
said on 24/Feb/11
Looks shorter than 5'5.5" to me.
AnonymousIntx
said on 19/Jan/11
Oh wow! You've met Noah? That's great! I really think he should come back to show biz instead of tattooing people. He would've been a great actor. I didn't think he was this short though. But that's okay, everyone loves Atreyu and be remembered fondly. Forgive me if it sounded like a eulogy.
Buzz
said on 25/Dec/10
Looks more like 165 in that photo.
big joe
said on 25/Dec/10
Wow that dude's short. 5'5.5 is being too kind. He's definately not over 5'5
eric
said on 17/Dec/10
definitely no more than 5'4.5"
Anonymous
said on 17/Dec/10
Looks 5'5"
Dave
said on 15/Dec/10
Awesome getting to meet Atreyu from one of my favourite films