Denise Richards Height
5ft 5 ½ (166.4 cm)
American actress best known for her roles in movies like Starship Troopers, The World is not Enough and Wild Things. In FHM magazine she said,
"because I'm just 5ft 6in, I wasn't tall enough to do runway"

Photo by s_bukley/BigStock.com
You May Be Interested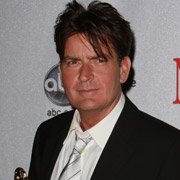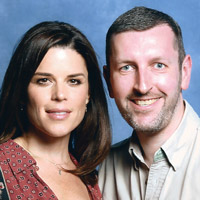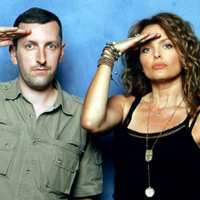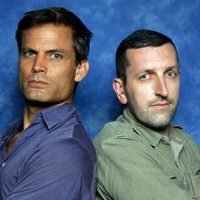 Add a Comment
39 comments
Average Guess (19 Votes)
5ft 5.67in (166.8cm)
Miss Sandy Cowell
said on 17/Feb/21
@ Lee - Ideally, I need to see the film again in order to give an accurate comparison between Denise and Mischa. I must say that I was surprised to find out that Mischa was all of 5ft9 when I first came here to Celebheights, having only seen pictures of her in magazines and watched her as a child actress in 'The Sixth Sense'. I didn't really take in Denise's height from her appearance in 'Love Actually', but I couldn't help but notice that she was considerably taller than Brittany Murphy in 'Drop Dead Gorgeous'.
Cheers Lee! Take care and keep well,
Sandy XXX 😁👍
Miss Sandy Cowell
said on 17/Feb/21
💐🎂🎈🎊 Happy 5️⃣0️⃣th Birthday 🎊🎈🎂💐
Wishing Denise Richards a fantastic fiftieth Birthday! 'Wild Things' was a great film with a fab cast. It's a shame that 'Wild Things 2' had a completely different cast. I snapped it up in a charity shop for peanuts, but on discovering that the actors were completely different, I put it to one side, and still haven't seen it to this day! 🤷‍♀️
5ft5.75. 🎉🎈👱👩🥜🥂🍻🥜👱‍♀️👨🎈🎊 "It's party time!" 😆👌
💐🎂🎈🎊💐🎂🎈🎊💐🎂🎈🎊💐🎂🎈🎊
Leesheff85
said on 7/Oct/20
Sandy do you agree that denise didn't look much shorter than mischa in the film and denise wore trainers.
Miss Sandy Cowell
said on 8/May/20
I'm watching Denise in a creepy horror called The Toybox, about a family who are travelling in a haunted camper van. I can't see the male cast members being overly tall because Denise isn't much smaller than they are, but there is still a marked difference. Mischa Barton, 5ft9, also stars, and she really is on par with many of the men, but some are taller.
Denise gets 5ft5.75. 😁💐👱‍♀️
Anna Smith
said on 6/Dec/19
Rob, how much do you think she weighed when she was younger?

Editor Rob

115 pounds

Lee168cm
said on 20/Feb/17
Rob would she hit 5'10" in the photo above or closer to 5'11"?
Editor Rob: Lee, over 5ft 9, but not a full 10.
Arch Stanton
said on 31/Jul/16
One of the tallest looking 5 ft 5 range women, but skinny frame and long legs gives that iumpression. You'd otherwise think of her as like 5 ft 9!
Hypado
said on 25/Feb/15
agree with Shuan, Denise Richards looks near 5 ft 6
Shaun
said on 26/Sep/12
She's taller than Jennifer Aniston, I think she looks near 5 ft 6.
Mimi
said on 31/Aug/12
I saw her shopping one day. I'm truly 5'6" n I towered over her in flip flops. But she's so pretty in person, nice frame n petite. Very pretty face.
Closer
said on 12/Aug/12
Not as low as 5'3. Defiantly not under 164cm.
Brad
said on 30/Jul/11
Said 5' 6" on Stern this week
timi
said on 16/Apr/11
5"3=160 tops!! I agree with mike that it would'nt be a bit of a surprise if she was even shorter.
It is really weird that folks think that she is taller than that.
mike
said on 1/Jan/11
Are people blind or what?
She isn't even a smear over 5"3 (160 cm), and that too sounds way to tall if you look at her.
I would'nt be surprised a bit if she was just 5"2 (157.5 cm).
Shaun
said on 31/Dec/10
Click Here
Well she doesn't look above 5'6" next to Richie Sambora....
Shaun
said on 31/Dec/10
Isn't she divorced from Sheen now Rob?
Click Here
With her frame she can really look on the tall side in some pics, like 5'8". One of the hottest looking women in Hollywood in my view, certainly one of the best bodies I've ever seen. She seems to like a bad boy rock star though, she's currenly dating Nikki Sixx!! Why is it that the hottest chicks only seem to date bad dudes...
murderg
said on 5/May/09
In her official website, she says she is 5 ft 8...
Click Here
5 ft 3.5
said on 1/Mar/09
"just 5 ft 6"? That's tall. Not very tall, but still above average.
star
said on 7/Jan/09
watched drop dead gorgeous finally; denise was actually an inch taller than dunst
merve
said on 13/Jul/08
its announced 5 ft 8 in her official website..
Innocent Bystander
said on 8/Jun/08
I saw Denise twice in one night at a club in Hermosa Beach, California where her then boyfriend, Ritchie Sambora, was playing. I believe it was August 2006. I am 5 ft 9 barefoot and 5 ft 10-1/2 with my boots on. My longtime girlfriend was 5 ft. 7. Denise looked slightly shorter than my girlfriend and I figured her to be about 5 ft. 5 to 5 ft. 6, so the above figure of 5 ft. 5-1/2 appears to be accurate. She was rail thin, wearing jeans and flat shoes.
Although I never cared for her looks on screen, she is absolutely stunning in person and very friendly. She smiles a lot at people...
Anonymous
said on 25/Feb/08
she`s the same height as neve campbell
so 5 ft 5.5 in is quite accurate
mesh
said on 3/Jan/08
ok are you sure that denise richards is 166 cm???
i saw her in friends last night, when she played a special appearance, and she look quite similar to lisa kudrow, who listed as 175 cm!
so i think she must be at least 168 cm, abosolutely she wears hill, but 166 isnt accurate rob..
lizzy
said on 26/Jul/07
yes, she is that height and if not, she´s 5'6''. thats a clear thing..
leonari
said on 25/Jul/07
Rob has her perfect. All of this way over 5'6 and 5'7" talk is bull...
Angela
said on 24/Jul/07
I think the 5'5.5 is correct. Sheen is only 5'9 and in the multitude of photos of them together, both with her in heels or flips, she is clearly closer to 5'5. Why would you think she could be 5'7 when she herself says she isn't that tall? She and Kate Bosworth (accurate 5'5, lives in my neighborhood)look similar in height.
Anonymous
said on 23/May/07
kathryn, i agree. she is about 5'6, possibly a little more. she has long legs and a long frame, but under 5'6, is out of the question. she's a good height. and i saw her in a recent pic with pam anderson ( i think they're doing a film together), and they looked almost identical in height-pam may have had a teeny bit of height on her, but not much at all. so, if pam is truly between 5'7 and 5'7, as always stated, denise is around the 5'6 mark.
Kathryn
said on 20/May/07
now, would anybody please comment? i mean, we´re still discussing her height so comment and tell what u think! and rob would u please change her height then?=)...well, just comment.....
Kathryn
said on 2/Apr/07
well....I think it´s really hard to guess the right height of this girl. Because she sometimes looks 5'7'' and then she looks 5'5'' but I think she´s 5'6'' or a bit taller. Maybe she´s 5'7'', who knows. I mean...she looks like a model because of her legs. And her legs seem very long on some photos and I know that legs are always longer on photos taken on photoshoots but a 5'5'' girl cant be advanced with herlegs so extremely. Because Denise has extremely ling legs on photos. So...5'6'' to 5'7''. Maybe 5'6.5'' (169 cm).
anonymous
said on 24/Jan/07
hannah, sorry, but you're either blind or lying. she is way taller than 5'2. she has claimed herself 5'5-5'6, which judging from the way she looks in heels and her long legs, seems accurate. why would someone lie about being 5'6? that's not all that tall. if she said 5'8, that would be a lie. she's at least 5'5. get a grip, people. can't u guys look at someone and usually judge height and size? i always know that sort of stuff.
Anonymous
said on 16/Sep/06
vvvv It's posts like that which make it so hard to believe the supposed "sightings" on this site.
Hannah
said on 8/Jul/06
I've met her - she was wearing very flat quater length boots - shes really tiny - about 5"2! I was really surprised!
ice
said on 27/Apr/06
I think she's 5'5 flat. From what I've seen of her and neve campbell, neve had a very small advantage.
nj
said on 6/Dec/05
I think Denise is closer to 5'7". She's taller than Heather Locklear who I think is 5'5" (http://www.ourmedia.org/node/32348, also see Spin City).
Anonymous
said on 15/Sep/05
Here are some pictures of Denise and Kirsten together at the premiere of Drop Dead Gorgeous. Kirsten appears to have a fair height advantage over her:
http://kirstendunst.dyndns.org:2220/kirsten/kirsten_dunst_0625.jpg
http://kirstendunst.dyndns.org:2220/kirsten/kirsten_dunst_0645.jpg
From the movie:
http://kirstendunst.dyndns.org:2220/kirsten/kirsten_dunst_0726.jpg
mcfan
said on 14/Sep/05
I would say she's 5'5 in sneakers with Campbell and Dunst at 5'5.5 also in sneakers.
dropdeadgorgous
said on 14/Aug/05
In "Drop Dead Gorgous", Denise appears only an inch or two taller than tiny Brittany Murphy who's 5'3.In the movie she looks the same height as Amy Adams who's 5'4. Kirsten Dunst who's 5 ft 5.5 in. or 5'6 is taller than her in the movie. Watch "Drop Dead Gorgous" and you will see what I'm talking about. I estimate she's 5'4 to 5 ft 4.5 at the most.
McFan
said on 11/Jul/05
Wasn't Neve Campbell a hair taller than her in "Wild Things?" I'm not sure if my memory is right here.
Anonymous
said on 6/Jun/05
In "Drop Dead Gorgeous" there is a scene where Denise is standing face to face with Kirsten Dunst (when they are arguing in the dressing room). In that scene, it is quite noticable that Kirsten is a couple inches taller.