Devon Sawa's Height
5ft 10 ½ (179.1 cm)
Canadian Actor best known for roles in films such as Final Destination, Idle Hands and Slackers. On his twitter page he mentioned an exchange with his agent:
""You look tall, what are you 6'2?" My agent - "no. 5'11" me - "no, you look taller. You're 6'2" - "no, I'm 5'11" -"Devon, you're 6'2!" "ok!""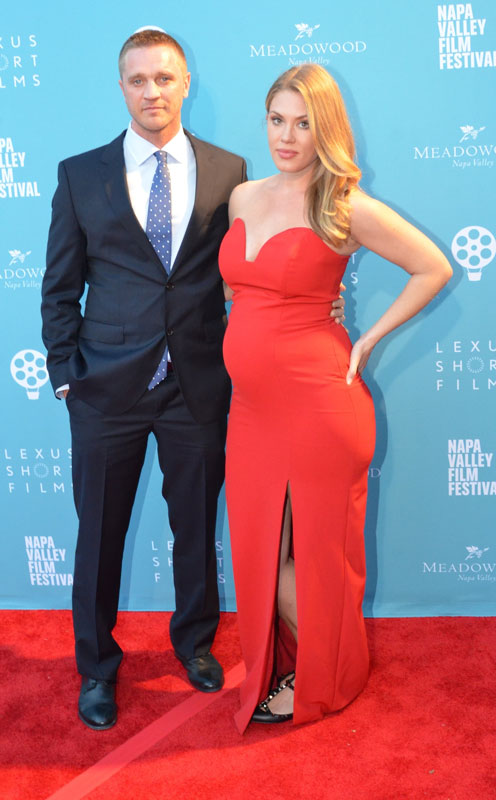 Photos by PR Photos
You May Be Interested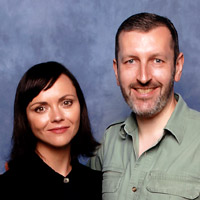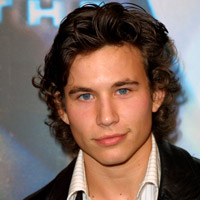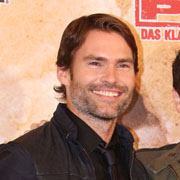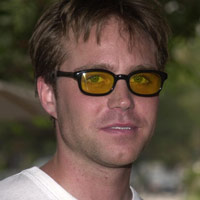 Add a Comment
22 comments
Average Guess (17 Votes)
5ft 10.53in (179.1cm)
Yi
said on 26/Nov/17
His agent is probably a 5'4 guy who claims 5'7. But this guy does have the appearance of a tall person. I think he is 5'11 nothing lower
Spiderman
said on 22/Oct/16
He must be a late bloomer he looks like a kid in the Casper movie
Spiderman
said on 22/Oct/16
I thought he was 5'11.
mr.rashid
said on 20/Oct/15
@Editor Rob,
isnt he more than just a fraction shorter than Shane West?
Click Here
Click Here
He looks more 5'10" Range TBH
[Editor Rob: I wouldn't have guessed him as short as 5ft 10]
Rick
said on 15/Aug/15
Doesn't look anywhere near 6'2! If anything he looked short in Final Destination. 5'11 seems about right.
rockitbaby
said on 1/Aug/14
He looks only a little bit shorter than 6'0 Shane West. He's probably 1,80m.
Click Here
andyr
said on 15/Nov/11
good example of a late growth spurt... .here he says he's 5'8" (just before turning 18)...
Click Here
and in final destination he was still only 20-21 so could have grown a little after that
jake, 1.82 m
said on 23/Oct/11
Why did he look 2 inches shorter than Kerr Smith and Brendan Fehr in Final Destination? Sawa can't be over 5' 10.25" (1.78 m).
5'7.37
said on 6/Jan/11
When he was younger he was casted as the cool young stud and he looked around this height, unlike Effron who looks around 5'10 even with his mega-elevator shoes. He did put on some weight by his 20s so he appears to be about of Eminem's frame, but they never really appear standing together in "Stan", so you can base his height on Eminem's height.
Anonymous
said on 5/Mar/09
in slackers his homie is like 4.5 inches taller in the barefoot scene...
Anonymous
said on 21/Jan/09
He has to be 5'11 or either 5'10. i am exactly 5'11 barefoot at night and 5'7 comes up to my eyeline. if you watch in final destination 1 5'7 ali larter comes up to devons eye line. i think he needs a downgrade. also 6'0 brendan fehr was about 2 inches taller than him
Josh
said on 25/Nov/08
Again he is 5'11.
Anonymous
said on 30/Oct/08
Is it possible that he's 5'11?
Maxwell
said on 23/Sep/08
I think Devon Sawa is 5'11. And yes, it is possible to grow after 20. I was about 5'7 at 19, 5'8 at 21, and 5'10 now at 23.
brent
said on 28/Jul/08
Devon has finally been lowered from 183cm haha I knew the day would come, PS canadians rock.
Josh
said on 28/Sep/07
Hes 5'11 about 3 inches taller than 5'7 Ali Larter hes also shorter than 6'0 Brendan Fehr but I agree he was just about 5'9 in idle hands.
RICHARD
said on 13/Jul/07
Devon is either 5'11 or 6'. In Idle Hands he looked 5'9 ut he was in his early 20s so he grew sometime in his 20s to 5'11 or 6'. I don't see him nder 5'11
CIndy
said on 10/May/07
Dear Editor,
Devon Sawa is not a US actor. He's from Vancouver Canada.
Thanks.
[Editor Rob: canadian/american, man they're all the same thing

*runs for cover* p=)

english, welsh, scots, northern irish, for those I usually bung down UK if I can't remember, actually I do that a lot anyway.
]
lappers84
said on 18/Feb/06
i'd put him more at 5'11, just watched final destination for the upteenth time and noticed him being at about the same height as the supposed 5'11 Sean William Scott and about an inch smaller than 6'0 Kerr Smith
[Editor Rob: yes, this can be possible]
Jeff
said on 19/Aug/05
I don't think that he is that tall. More like 5' 10"
McFan
said on 18/Jul/05
Yeah, I agree with the editor. He only looked 5'9 in "Idle Hands." Wasn't he already 20 by then? Some people grow in their early 20s.