Jonathan Taylor Thomas Height
5ft 5 (165.1 cm)
American actor, best known for appearing on TV series Home Improvement.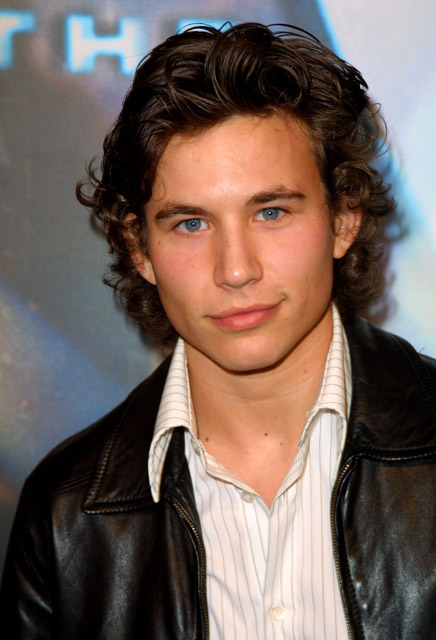 Photos by PR Photos
You May Be Interested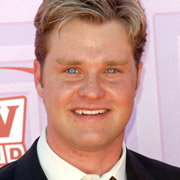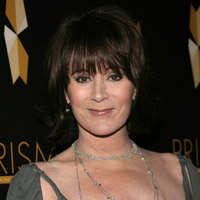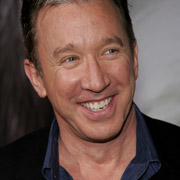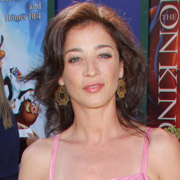 Add a Comment
31 comments
Average Guess (6 Votes)
5ft 4.04in (162.7cm)
Melly
said on 6/May/18
I think he has grown since his Home Improvement days. Based on recent photos on social media (not his), I would say closer to 5'6. But nothing more than that. I hope he comes back to acting soon.
James
said on 14/Dec/17
He's 5'3". His lack of height was the main reason his career ended when he was still a teenager.
vizzle
said on 3/Oct/16
5'4 1/2" maybe... with shoes on.
Marc
said on 16/Nov/13
5ft5 sounds right to me
Dave
said on 18/Mar/13
naw he didn't quite acting he's just doing other things.
Derek
said on 28/Sep/12
Tim Allen - 5'11" peak 5'10" today
Patricia Richardson - 5'7" peak 5'6" today
Richard Karn - 5'10 peak 5'9" today
Debbe Dunning - 5'8"
Zachery Ty Bryan - 5'11.5"
Jonathan Taylor Thomas - 5'4.5"
Taran Noah Smith - 6'0.5"
Maximus Meridius
said on 29/Aug/12
Rob is his noticeably short stature the reason he quite acting was there a reason why child actors of 90s didn't want to be actors as adults.
Marc
said on 21/Nov/11
or a little taller but you out there can be the judge of that
leonari
said on 11/Sep/11
This seems a bit high. Same height as Bieber I say.
Legend
said on 5/Jun/11
Rob look at this he's not even 5'4
Click Here
Mick
said on 22/May/11
If he is not over 5'4" that means he is around 5'3"1/2?
jtm
said on 4/May/11
nothing over 5'4.
Legend
said on 1/May/11
He didn't look over 5'5 to me either.
Jacob
said on 7/Mar/11
How tall was Jonathan Taylor Thomas around the last episodes of Home Improvement?
Lindsey
said on 3/Jun/09
I heard from alot of sites that he is 5'4
Curtis C.
said on 8/Apr/09
I kind of pictured him taller, but he does look to be at least 5'5".
Jim
said on 4/Apr/09
All I know is that he is like 2 or 3 inches smaller than the mother in Home Improvement. And the mother is like 4 or 5 inches smaller than the dad. And since the dad is about 5'10 or 5'11. Then he is probably 5'4
shirmika
said on 31/Dec/08
i think hes 5'4" ,hes not that tall the shoes hair and poster mayhave added on another inch.o well hes stil mine *JK*.
Aimie
said on 30/May/08
He looks like 5'4'' tops.Minus shoes of course.
Socom
said on 7/Dec/07
5'4.75 I believe
amanda
said on 30/Sep/07
id say hes about 5'6 maybe 5'7ish but yeah, it doesnt matter how tall or short he is...hes still hottttt
Jon Doe
said on 27/Aug/07
actually taking another look at him,he could be,maybe ever less.
Jon Doe
said on 11/May/07
I can't see how he could be 5'4,it just looks impossible.
footballed28
said on 9/Feb/07
he is just too short to be anything more than 5'4...besides, he is 25 now so done growin'
kelly
said on 28/Aug/06
yeh iv seen it listed 5'4 in many places too but that was in previous years when he was younger now that hes 25 im sure he is 5'6 maybee 5'5 as he and kaley cuoco are almost the same height especailly when she wears a little heel she is only slightly taller than him and she is 5'7. in smallville yeh he does look 5'6
Anonymous
said on 15/Mar/06
FOJ say's on 15/march/06:I think he is not 5'6 because he looks 5'4 .
Anonymous
said on 15/Mar/06
Who say's he doesn't look 5'6.I have seen his movies,he exatly look 5'6
UNK
said on 14/Jan/06
He didn't look 5'6" on Smallville. 5'4" tops... I thought that was common knowledge.

Editor Rob
I thought they framed him quite well to look near 5ft 6 assuming the other shorter smallville girls current heights are accurate ;) But yeah, outside a shop talking to the guy who is 5ft 7, there he looked nearer 5ft 4, I forget if there was slope in pavement...maybe I sneak 1cm from this guy...
heightfan
said on 13/Jan/06
If this guy looked 5'6" on smallville he must have been standing on a "small box" lol. IMO 5'4" is very generous for this little guy.
sf
said on 13/Jan/06
Yes, I've always seen him listed as 5'3", as well.
Anonymous
said on 12/Jan/06
he's 5'3 to 5'4 in every single place i've seen him listed