Nepalese/Australian Actress best known for roles in Neighbours, Dollhouse, Agents of S.H.I.E.L.D. and Altered Carbon. On her Myspace in 2007 she listed herself at 171cm. In the T1 Convention photo below, Dichen had about 2 inches more footwear than me.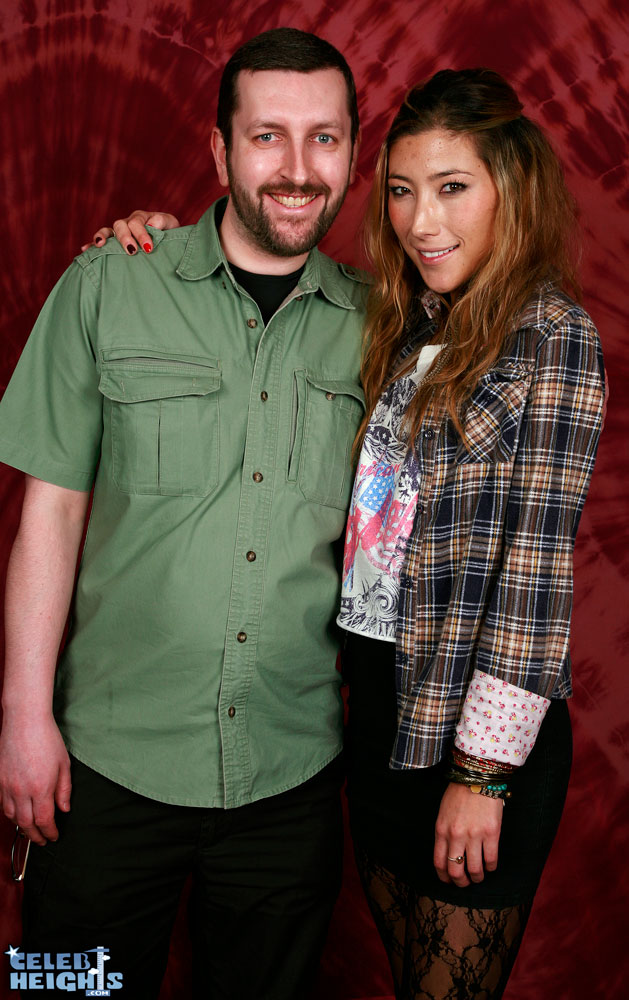 5ft 8 Rob and Dichen @ Starfury Echo 2, 2011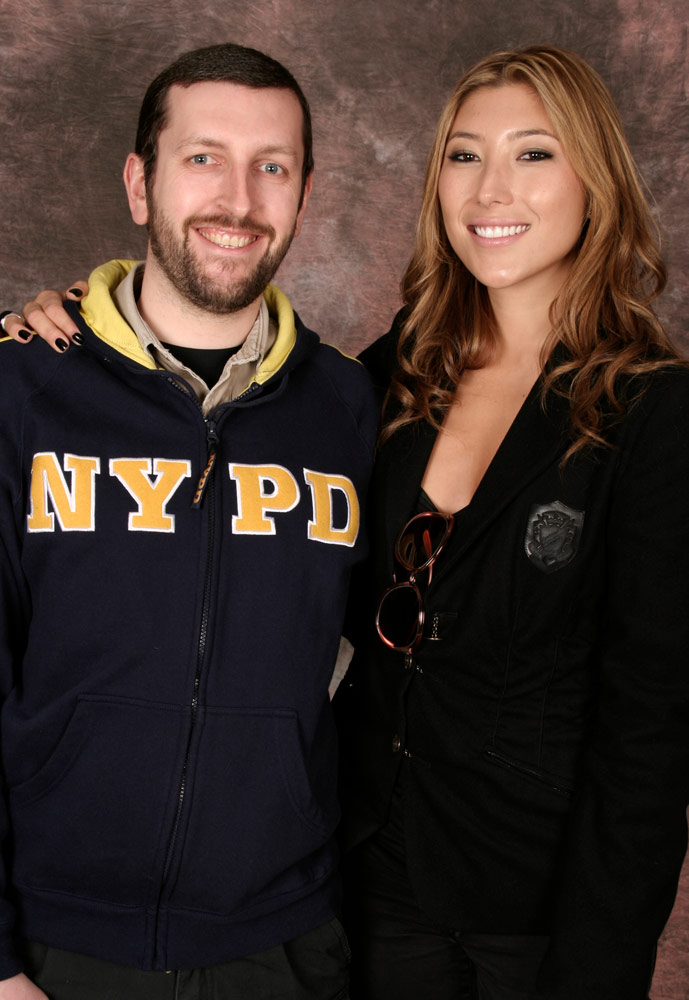 5ft 8 Rob and Dichen @ Starfury T1
ChaosControl
said on 7/Aug/21
Did she have some kind of coloured makeup on in the second photo? Her skin tone is radically different compared to the first

Editor Rob
I think second photo is a bit more closer to natural, though with scans of prints sometimes a shade or 2 different than what the camera captures on card

but 1st was a bad print to begin with...with a backdrop which will cause exposure issues if you aren't a really good photographer...

Elene
said on 5/Aug/21
Looks 5'5.75 in the top photo,5'6 in the bottom one.
ChaosControl 6'2.5/189.2cm
said on 6/May/21
She's in 8 categories, is that the site record?

Editor Rob
yeah I think so
Megrace
said on 8/Apr/21
5'6"
Christian 6'5 3/8"
said on 4/May/20
Looks more 5'5.5" in the top pic, but closer to her 5'6" listing in the bottom one. I'd giver her 5'5.75" overall.
Littlelee168cm
said on 18/Sep/18
She is deffo 5ft 6 remember Rob is a fraction over 5ft 8 so a quarter inch over and looks a little more than 2 inches taller than her and in the 2nd photo she has 3 inch heels and they look pretty much the same height this listing is right
S.J.H
said on 7/Mar/17
Shes so pretty but shes not 5'6. Probably 5'5-5'5.5
Sandy Cowell
said on 27/Nov/16
What a pleasantly exotic-looking girl! I turned to her page to see if I could find out where she comes from and, sure enough, it's here! That's quite an exotic height as well! She has the capacity to reach nearly 6ft in mega-high heels! Lucky her!
Nik
said on 21/Nov/16
Good looking ... But not quite 5'6".
re
said on 26/Oct/14
Rob, how can you explain the first pic? I mean, you looks about 8cm taller than her. if you are 173 cm, than she is 165 cm at best in that picture.

Editor Rob
I wouldn't have said that was as much as 8cm, but 5ft 6 is most I'd guess her at.
Emily
said on 27/Dec/13
Her eye-chin looks way bigger than her eye-head. And her head is around 9 inches too.
Silent d
said on 23/Jun/13
She is quite stunning. Very unique. Looks tall. 168cm.
Nood
said on 12/Feb/12
Looks legit
J.lee
said on 31/Jan/12
Rob, those heels are 3 inches? In that link, i can't even tell that they give her an inch. Are they hidden heels or something?

Editor Rob
the photo I link to shows me in the green shirt and dichen in the clothes she is wearing in the top photo :) And those are what I'd call near an inch heel, and my sneakers are 0.75 inch...therefore my description "she had a slight advantage over mine" makes sense ;)
here is a
Photo
another girl took of Dichen's heels from the other event.
I say in my description she has 2-inch advantage (I have inch sneakers)...but actually seeing the heels again, I'd say the heels gave a fraction more than I first thought, so I'd say the advantage was more 2.2-2.4 inch.
LG69
said on 27/Jan/12
Dichen was born in Nepal to an ethnic Tibetan mother, and white Australian father.
Shaun
said on 6/Dec/11
Probably had a tall Aussie father.
Shaun
said on 6/Dec/11
Definitely got some Tibetan ancestry, looks like the girl who was in Seven Years in Tibet. Tibetans tends to have very broad full faces which are broader in the cheek bones than the forehead. For a lady of Tibetan.Nepalese origins she sure is tall, most Tibetan men aren't as tall as 5'6".
Hannah
said on 6/Nov/11
wtf.. She is Tibetan Australian, not nepalese. Tibetan people are born in exile in Nepal and India mostly,where they take refuge. But,they don't consider themselves as Nepalese or Indian.
180cm
said on 13/Aug/11
she looks like a grey alien, face and eyes, honestly? beautiful! always liked her.
she does look 5'6 legit, once in a while though she can appear as tall as 5'7 but must be some trick or footwear.
Dean 5ft 9.25
said on 12/Jun/11
Rob If shes got a thicker boot she isnt even 5'6? There looks at least 2 inch here before footware..167 tops!

Editor Rob
the closer the footwear the easier to see someone's height. Sure, she can be a fraction shy of 5ft 6 or 5ft 6.
Anonymous
said on 31/Jan/11
"This is tall for a Nepalese." Lachman is actually of Tibetan descent and her father's Australian, so she's mixed and probably got her height from her father.
5'6" seems right.