Miracle Laurie's Height
5ft 8 ¾ (174.6 cm)
American Actress best known for playing November/Madeline on tv show Dollhouse. These photos (taken by Daniel Schweitzer) are from Starfury Conventions T1 event. Miracle had near 2 inches more footwear than us that day, she did say in a horror interview
"I'm pretty tall; I'm 5'9-1/2″"
. On her online
resume
she also listed her weight as 140 pounds.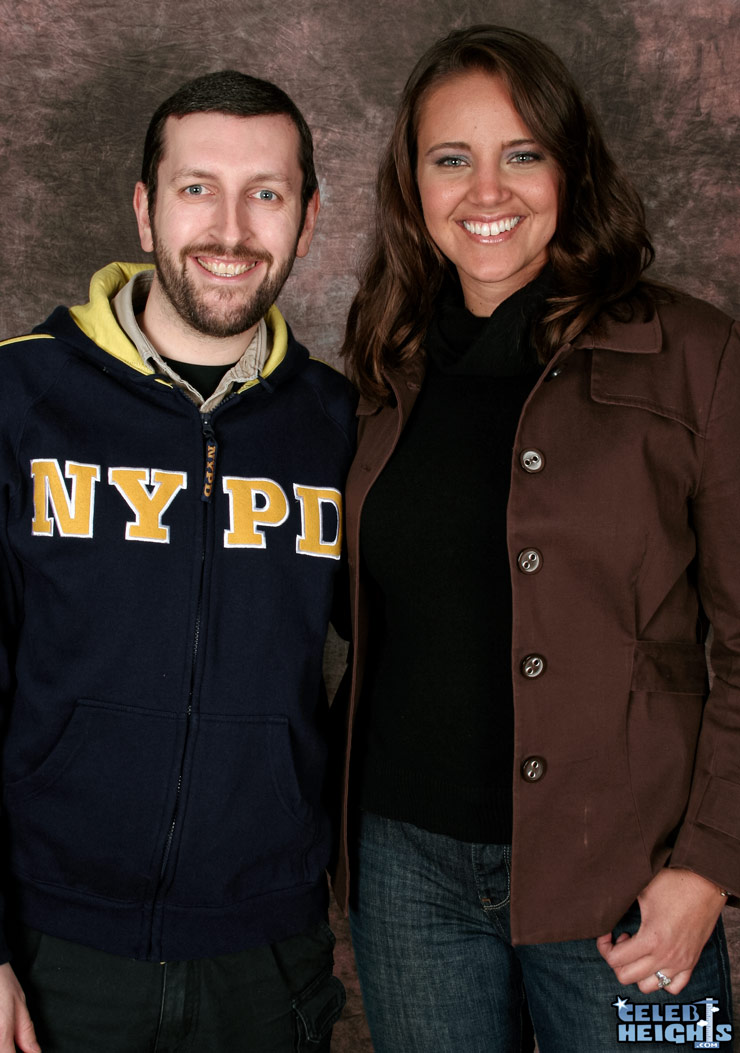 5ft 8 Rob, 5ft 8 Jenny and Miracle
You May Be Interested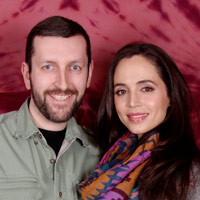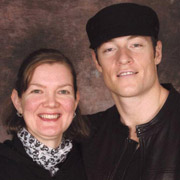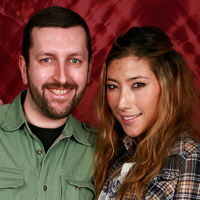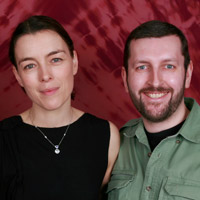 Add a Comment
40 comments
Average Guess (12 Votes)
5ft 8.33in (173.6cm)
Tunman
said on 1/Jun/20
Rob,if she has 5cm footwear adavantage and looks barely 176 here then she's only 171.I know she's not that small but are you sure she's still taller than you.If so she's dropping at least 3cm here?

Editor Rob
I felt she looked taller in person than this photo, hence I went with nearly 5ft 9.
Chris Junior Hernandez 1990
said on 27/Jan/20
I did be surprise her name was given at birth.
khaled taban
said on 29/Mar/19
I can't see her 5'8.75" or even 5'8.5".
Probably 5'8.25" is more realistic
Colberto
said on 15/Dec/18
Does not look 6'0" range in that footwear.
Looks like shed be 511" range in those
Nik
said on 17/Sep/18
Marc - 5'8.5" is about average for a man, however no height is better or worse than any other!
I like the name Miracle Laurie!
Nik
said on 17/Sep/18
I like her name! I do struggle to see her being so tall compared to Rob!
Christian 6'5 3/8"
said on 15/Sep/18
@Zampo
Agreed. I'm not seeing 5'8.5" or 5'8.75" for her.
Zampo
said on 14/Sep/18
Average guess could be bang on! (5'8 3/8). There is also a chance of a 5'8.25 measurement.
Sandy Cowell
said on 30/Jun/18
I can SO understand why her parents decided on the name 'Miracle' for their newborn baby! To parents, EVERY baby is a miracle!
I concur with Rob's 5ft8.75!
6ftMedium
said on 4/Jun/18
5'8 and she seems heavy
Nik
said on 27/May/18
For me Miracle is under 5'8.75"!
Christian-6'5 3/8
said on 24/Sep/17
I think she's 5'8.25" if she had a near 2" footwear advantage over Rob and Jenny.
Charlie
said on 24/Jun/17
Now that's a Giant woman lol. Pretty and very tall. She has a good 1/5 inches up on Rob and She has 2 inch heels on? That would put her at 5'7.5.
Jack
said on 3/Mar/16
she's tall and hot
J.Lee
said on 3/Jun/14
Rod from your angle, she looks only a little taller than you. From from Jenny's angle, she looks quite taller than Jenny.

Editor Rob
I do know miracle is a few inches closer in the right shot, but I don't think it really makes more than a fraction difference
Connor 184cm
said on 25/Nov/12
She is gorgeous, very pretty dont really care about her height, but i think rob has guessed her right, does generously look 5ft 8.5.
FiveNine
said on 2/Oct/12
Smokin...!!!!
Shaun
said on 27/Sep/12
Can't beat a good looking women with style...
Rampage(-_-_-)Clover
said on 26/Aug/12
She's looks 178-179cm with the heels.
Most likely 5ft8-8.5 without them.
Shaun
said on 2/Jan/12
Well she's close to 5'9" isn't she.
linke
said on 10/Dec/11
Her resume has her at 5'9.
Mr. Tempus
said on 18/Jul/11
5'8.5 - 5'9 is right, i love thick girls like Miracle :)
sprint84
said on 8/Jul/09
Rika, 5'11" is not the average wordlwide height for men. China and India alone make this impossible -- they represent 37% of the worldwide population and their average height is approx. 5'4". The rest of the world's men would have to be 6'2" to get a 5'11" average and we know that's not the case.
Getting back to Laurie...I agree with Ryan, at 5'8", she's tall, but not remarkably so.
Rika
said on 7/Jul/09
5'7 is the minimum height of women to be models. 5'11 is minimum for men to be models.
5'4-5'5 is the average height overall. 5'3 seems to be coming along as a new average height now :D. Makes good for shorter guys eh ;).
For men, the average overall height worldwide is 5'11. in the states i believe it to be 5'9 or 5'10?
Being there quite abit myself, ive noticed that i, at 6'1, have almost a head over a large majority of men in California, so they cannot be 5'10, maybe 5'6-5'7. and there's quite alot of them, men and teenagers.
The tallest people i have seen are NZ, Australians and Morocco. NZ men always look like they're 6'5. Australian women are quite tall, afew of them were as tall and taller than i was.
Morocco, i was surprised to see alot of men who had nearly a chin over my own head. They said they were 2 meters 9cm. so 209cm. That would be 6'10 i think.There were others who were shorter than i. The women are alot smaler than i.
Ryan
said on 6/Jul/09
I don't where you got that from Maribel, but 5'4" is the average height for a female. 5'8" isn't super tall or anything, but it is very tall for a girl. Especially when you factor in things like high heels.
Steve
said on 4/Jul/09
Sorry, Maribel. 5'7" is the minimum height for a girl who is considered tall in most places.
5'8" is tall for a woman.
Maribel
said on 2/Jul/09
Actually 5-8 is the end of the norm for girls. 5-9 and over is tallness.
J.Lee
said on 2/Jul/09
Oh your right anonymous. I love tall tall girls. they turn me on. when a girl is taller than you just think of her as a dominatrix.
Anonymous
said on 2/Jul/09
Marc says on 29/Jun/09
Nothing hurts a guy's ego more than standing next to a pretty woman who's a lot taller. It's intimidating as heck! You 6 footers cannot relate. Try being a 5'8.5" guy and you'll understand. :)
I don't know how someone would try losing 5.5 inches of height, many women have tried. that being said, recently I've seen quite a few tall women in heels dancing with much shorter guys and having a great time and I've seen slightly taller women with shorter guys. It seems guys are starting to loosen their "need a shorter girl" focus and girls are becoming less self-conscious about standing out with a shorter guy.
J.Lee
said on 1/Jul/09
Rob u said to get 4, you need 1.25 to 1.5. but if it's just like 1 inch, can you get 3.75?

Editor Rob
yes you can get that, the angle is pretty high though.
J.J.
said on 30/Jun/09
5'8.25" is exactly 6'2" on the growth charts for males so she is tall
derek d
said on 30/Jun/09
Yes, 5'8 is tall for a woman.
sprint84
said on 30/Jun/09
5ft 8in is tall for a woman in the US (average: 5ft 4.5in )-- around the 90th percentile. Equivalent of a man 6ft 2in tall.
Marc
said on 29/Jun/09
Nothing hurts a guy's ego more than standing next to a pretty woman who's a lot taller. It's intimidating as heck! You 6 footers cannot relate. Try being a 5'8.5" guy and you'll understand. :)
J.Lee
said on 29/Jun/09
Rob is there any 5 inch heel that gives you 4 inches if it has a 1 inch platform? cuz i put on a 5 incher before and measure myself and i was right about 4 inches taller.

Editor Rob
to get 4 you need near 1.25-1.5 on the platform part
J.Lee
said on 29/Jun/09
Rob I sware sometimes peoples height can be deceiving. cuz sometimes a girl 3 inches shorter than me, when she puts on those heels she looks like she is as tall as this girl. Sometimes it doesn't make any sense to me.
J.Lee
said on 29/Jun/09
ROB!! please answer this. when you say 2 inches more in foot wear do u mean 2 inch advantage? so her heels are 4 and a half incches?

Editor Rob
me and jenny had 0.9 inch adidas, Miracle is wearing
This very heel that day
...which gives near 3 inches in height.
David
said on 28/Jun/09
5'8" is not tall.
derek d
said on 27/Jun/09
Looks 5'8.25 considering shes in heels.... Wow shes tall and gorgeous.
miko
said on 27/Jun/09
Rob if she had a full 2 inches more footwear, wouldn't that place her slightly shorter than you?
I think 5"7.5.
She has a camera advantage on Jenny.