Dominic West's Height
6ft 0 (182.9 cm)
English Actor best known for playing Detective Jimmy McNulty on tv series The Wire. In film he has appeared in 300, The Forgotten, John Carter, The Awakening and Centurion. In the Daily Mail in
2014
he gave his weight and height:
"I eat pretty much what I want and weigh 14st [196 pounds] (I'm 6ft)"

Photo by PR Photos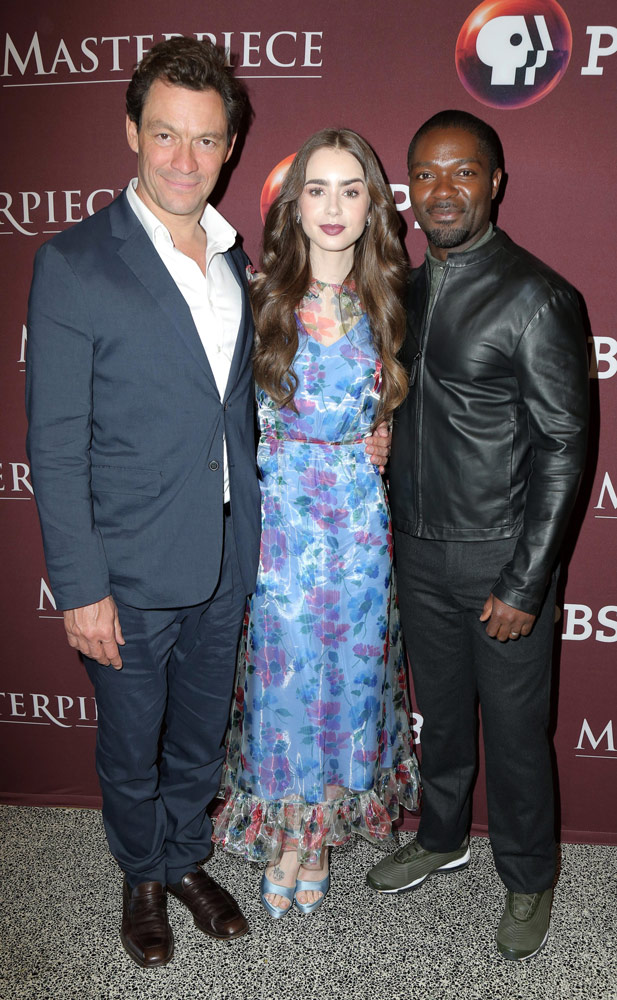 You May Be Interested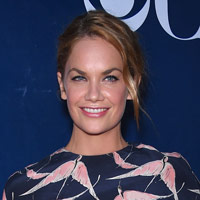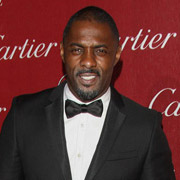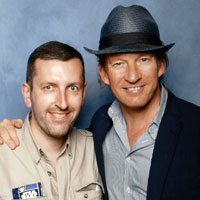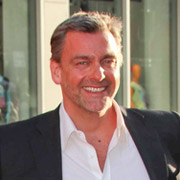 Add a Comment
58 comments
Average Guess (27 Votes)
6ft 0.12in (183.2cm)
Miss Sandy Cowell
said on 15/Oct/20
🎂🎁🎉 Happy Birthday Dominic! 🎉🎁🎂
Wishing Dominic West a Very Happy 51st Birthday. What a good and adaptable actor he is!
6ft 😁🎈🎊
🎂🎁🎉🎈🎂🎁🎊🎈🎂🎁🎉🎈🎂🎁🎊🎈
Miss Sandy Cowell
said on 28/Sep/20
I watched Dominic last night in 'Hannibal Rising' and it was hard to believe it was the same guy who played Fred West in last week's showing of 'Appropriate Adult'. For a start, he played a very capable detective, and not a slimy sleeze ball who even falls for the woman, Emily Watson, who's been given the horrible task of looking after him.
Yes, he's 6ft alright.
Gr3
said on 25/Sep/20
He doesn't have the impression of a solid 6 fter. Always looked 3 inches shorter than Reddick on The Wire. 5'11.5" tops.
anomalous
said on 8/Sep/20
6ft seems a bit low for him i would say 6ft 0.5 he needs an upgrade
Nik
said on 17/May/20
He would pass Rob's and Sandy's 6 foot test!
Jam Cherry
said on 15/May/20
183 cm minimum +0.5 cm on a good day
Monkey knees
said on 30/Apr/20
Only just started watching The Wire today (I know, I know..) and was stumped for his height... not many on the show are his height - most of the gang members, bar Elba and Avon' actor are short... but against 6ft 3in (in 2002) Reddick, I see 5ft 11.75in. So I can take 6ft. Never came across him in person through work etc, but have run on 2 productions starring Ruth Wilson, who is 5ft 6in plus flat, and strikingly beautiful in person... so can see night on 6ft for west.
Jkiller
said on 14/Feb/20
6'0 is right on
Nik Ashton
said on 1/Sep/19
It's great that he is honest and I am pleased to give him his 50th comment!
Junior Hernandez 1990
said on 9/Jun/19
@Rampage
Click Here
Maybe you need to reconsider it. Lance Reddick is bald and still edge him easily over 2". I did give Dominic 6'0 and 6'2.5" for Lance Reddick.
Animus
said on 24/Aug/18
I'm exactly the same height and weight - my arms even fall to the same spot on my legs as his does. Pretty weird to see someone with almost identical physical dimensions to oneself
MAD SAM
said on 2/Jul/18
No point downgrading his height he's a legit 6' at 183 cm
Faza
said on 23/Oct/17
How tall is clark johnson who played gus haynes on series 5 of the wire he looks tall any idea rob?
Rampage(-_-_-)Clover
said on 8/Sep/17
He doesn't get towered by Lance Red****. Solid 6ft is fair.
Animus
said on 4/Jun/17
He has the look of a legitimate six-footer.
Paleman
said on 5/May/17
Yeah West definitely isn't shorter than 6ft.
anon
said on 5/Jan/17
Rob, Any Idea on height of Dierdre Lovejoy who played Rhonda Pearlman on The Wire, she mostly wore heels on the show, cant see her height listed anywhere
Editor Rob: not really looked at her yet.
Rampage(-_-_-)Clover
said on 15/Sep/16
You won't, I'm afraid. His earliest credit is 1993 when he would have been 48. Still worth an add I think. He's an underrated actor and very much reminds me of Gene Hackman.
I think somewhere between 6ft2-3
Rampage(-_-_-)Clover
said on 31/Aug/16
Rob, will you add John Doman at some point?
In addition to The Wire, he has since had the starring role on Borgia aswell as regular spots on Person of Interest and Gotham. Personally, I'd list him 6ft3 peak and 6ft2 today but it's your call :)
Editor Rob: I mean to find something of him when he's age 30-40 range.
littlesue
said on 29/Jul/16
He is only 45 now!! started The Wire when he was about 31
Rampage(-_-_-)Clover
said on 26/Jul/16
He definitely wasn't under 6ft2. He was already in his late 50's when The Wire started so he may even have lost a fraction by then. He didn't start acting until later so there's nothing of him in his 20's-30's
Andrea
said on 20/Jul/16
He doesn't look much taller than Dominic West in those photos... And Dominic himself isn't even a full 6'!
Lance looked easily taller than him! If John is really 6'3, Lance is 6'4 range!
6'1.5 range maybe is not so impossible in The Wire but i doubt he looked a big 6'2 guy on the show!
Rampage(-_-_-)Clover
said on 20/Jul/16
Oh come on...have you looked at those photos. He's easily more than 2in taller than West and about 2in Corey Michael Smith. Plus he edged out Reddick. He was already nearing 60 when The Wire started. Maybe 6ft2 now but easily 6ft3 peak. If he was only 'near 6ft2' peak then Dominic West is only 5ft11
Andrea
said on 17/Jul/16
Rob, are you sure he's a big 6'2 guy??? Lance looked comfortably taller than him in The Wire, i thought at least a good inch taller... 6'3 is pure BS, i always thought he was around 6'1! He also had a part in POI and i thought he could look in the same 6'1 range... Maybe he was nearer 6'2 when younger and closer to 6'1 now?
He certainly never looked a 6'2 guy in The Wire, to me!
Editor Rob: peak 6ft 2 I think might be possible, he can look under it of course, but I don't know how much of that is looser posture.
Rampage(-_-_-)Clover
said on 16/Jul/16
Rob, how tall do you think John Doman is?
Click Here
Click Here
Click Here
He played Commissioner Rawls on The Wire. He's been described as 6ft3. From watching The Wire I'd say he was easily that mark (he was already in his 50's-60's by then) and today might closer to 6ft2. Haven't watched Gotham but he doesn't quite look 3in taller than Corey Michael Smith.
Editor Rob: 6ft 2 range might be ok
Andrea
said on 26/Apr/16
Agree, he can look that range on The Wire... In shoes, of course ;)
Rampage(-_-_-)Clover
said on 25/Apr/16
He looks minimum 6ft on The Wire, sometimes nearer 6ft1.
lelman
said on 10/Apr/16
He goes from looking close to 6'2" Lance Reddick to looking almost as short as 5'8" Wendell Pierce. I think he is a 6'0" guy who doesn't stand tall too often.
Rampage(-_-_-)Clover
said on 7/Nov/15
He actually doesn't look a great deal shorter than Lance Reddick on The Wire
WAF
said on 14/Sep/15
@Arch Stanton
Firstly, I based my evaluation of his body type and weight on this picture and a brief scan of some other pictures, if I recall correctly, which might have been a bit rash.
Secondly, I agree that he has a "decent build" (he is a mesomorph) but he is still not particularly broad.
This guy is 6'0" and 200 lb, as he has stated and looks:
Click Here
I can't see close to 200 lb for Dominic West (on this picture and other similar ones), if this guy is 200 lb. (Presumably, Meyers has a lot less body fat but he is also quite muscular, and muscle mass has a higher density than fat.)
When Channing Tatum isn't trimmed, he is probably close to 200 lb, and he looks bigger to me than Dominic West.
I would guess West at around 185-190 lb. I think he is capable of carrying 200 lb well but I don't see evidence that he is usually around that weight.
Why wouldn't he tell the truth, you ask? For the same reason that many lie about their height: weight (especially with relatively low levels of body fat) or size is an indicator of masculinity and dominance. Size probably enhanced evolutionary fitness in the ancestral environments and still does to some extent.
Jacek
said on 10/Aug/15
I can't see him being a legit 6' 0". 5' 11.5", give or take (probably take) a quarter inch is my guess. He has that *above average but not quite tall* look that a lof of 180-183cm blokes have.
Arch Stanton
said on 7/Aug/15
My maths duh, if I was 185 pounds on the old set then add 8 or 9 pounds so I was 193-4 pounds.
Arch Stanton
said on 7/Aug/15
@WAF. Why? I'm about that currently. I bought a new weighing scales, a digital set cheaply from Amazon called VonHaus and I discovered that my old scales, an old mechanical set, had been underscoring my weight by about half a stone!! I'd though I was about 190 but I'm actually a tad over 14 stone! I'm not much taller than Dominic and am about 12% BF I think. I'm muscular build but I avoid the heavy weights nowadays and focus on cardio. Last summer I thought I got down to about 185 pounds but actually it was nearer 191 pounds as the scales were out! About 14st is a good weight for me. While it is true that Dominic doesn't look muscular he looks a decent build guy. I think those medical charts James swears by are silly. I'm sure Alex agrees. You'd probably guess Dominic more 13 stone odd but I guess he's telling the truth, no reason not to.
WAF
said on 6/Aug/15
There is almost no chance that he weighs 196 pounds at roughly 6'0". He would either be considerably fatter or more muscled, if that was the case. It's not like he has a broad build, where it would be conceivable that he could be nearly 200 pounds without being fat or muscular.
N
said on 21/Jun/15
Looks exactly the same height as Rowan Atkinson in Johnny English 2 (there was nothing else on TV, honest!)
MetalVlad
said on 16/May/15
I saw this guy back in February at Luton Airport when I was leaving England, he was right in front of me also taking shoes off and unpacking for going through airport inspection. I hit 5'9 in a good day, mostly 174cm i would say, and honestly, West didn't appear to be more than 2 inches taller than me. I would put him at 5'11 honestly. We were both basically barefoot. I totally accept him being taller than me by 2 inches max, but he sure wasn't a full-fledged six-footer.
Andrea
said on 20/Apr/15
Rob, would you consider downgrading him to 5'11.5? With both Idris Elba and Lance Reddick he does look under 6', more 5'11 range...
Rampage(-_-_-)Clover
said on 11/Apr/15
About 2in between him and Reddick
Andrea
said on 10/Oct/14
Not a chance he's 6', if Lance Reddick is only 6'2, he can look anywhere between 2.5 and 3 inches shorter than him in The Wire!
mike
said on 5/Oct/14
Legit six footer 183-184 like Nicolas Cage and Tom Hanks.
Sam
said on 7/Jul/14
Caught a bit of A Midnight Summer's Dream on TV and he seemed to be a smidge shorter than Christian Bale in it.
Arch Stanton
said on 1/Jun/14
Click Here
That's how it looked in the film.
Arch Stanton
said on 1/Jun/14
@Rob have you seen Mona Lisa Smile? He only looked about 2 inches taller than Julia Roberts in it but I didn't see her footwear!
[Editor Rob: seen it, can't remember much on it]
Andrea
said on 21/May/14
Rob, do you think he might be more a weak 6'/strong 5'11? He doesn't look a legit 6' to me...
[Editor Rob: he can at times look a bit under this 6ft mark]
Giuseppe
said on 18/Oct/13
Someone could post the photo showing James Purefoy with Mark Strong(maybe 185), Dominic West(maybe 183) and Taylor Kitsch (181cm)?
After seeing the photos tell me if James Purefoy can be 185cm
Lo sgozzatore
said on 14/Aug/13
Rob, what do you think of these pics?
Click Here
Idris Elba i dont think is over 6'2.5, West can look 4 inches shorter than him
[Editor Rob: in some photos he can look under 6 foot]
Lo sgozzatore
said on 1/Aug/13
Yeah, he looks about 6', even if in The Wire he looks nearly 3 inches shorter than Lance Reddick...
joe joe
said on 8/Aug/12
I thought I had commented on Dominic before but it doesnt seem to be here. I work in the entertainment industry so I get to see a lot of the guys on this sight ALOT! you can believe me or not as i know some of the guys on this site can get a bit edgy ha. I've met Dominic a couple of times and i would say 182/183 would be right for him. I would never put him at 184. I myself am 185 and most 184 guys feel about the same height as me but dominic was clearly shorter than me and i was in plimsole and he had dress shoes so had a bit of an advantage.
horacle
said on 17/Jan/12
right, 1 inch taller than Atkinson
Tman
said on 4/Nov/11
Rob watch Johny English Reborn,if Rowan Atkinson is 1,815m than this guy is not below 1,84m
Shaun
said on 13/Aug/11
Actually he looked more 3 inches taller than Wahlberg and hardly towered him but generally looks a legit 6', can look 184. He olayed the role of Kirk Cuddy to perfection. Very believable indeed, especially given that his normal appearance and well spoken accent really is far from being like a rock star.
Rampage(-_-_-)Clover
said on 14/Jul/11
Rob maybe 184cm is closer?
Shaun
said on 18/Mar/11
He did look 6'1"-6'2" range in Rockstar I remember and towered Wahlberg. Definite legit 6'.
Adam
said on 25/May/09
on The Wire he looks like a strong 6 foot, maybe 6'0.5"
Mauro
said on 16/Feb/09
West was in Rock Star with Mark Wahlberg... and in some scenes they are face to face. Isn't Wahlberg listed as 5'8''??
Rusty
said on 14/Feb/09
I thought he would certainly be taller, he looked at least 6'3" in the Punisher.
Mr. R.
said on 14/Feb/09
I saw Dominic last night at The NAACP Awards. Unfortunately, he was sitting down by the pool. I went back a few times to size him up. But I went to get a drink, and I just missed him.
Anonymous
said on 16/Mar/08
On The Wire, West looks taller. Maybe 6'1".