Donnie Wahlberg's Height
5ft 10 (177.8 cm)
American actor best known for roles in films The Sixth Sense, Righteous Kill, Saw 2-4 and tv series Blue Bloods, Band of Brothers and Boomtown. He said on a talk show
"I'm like 5'10"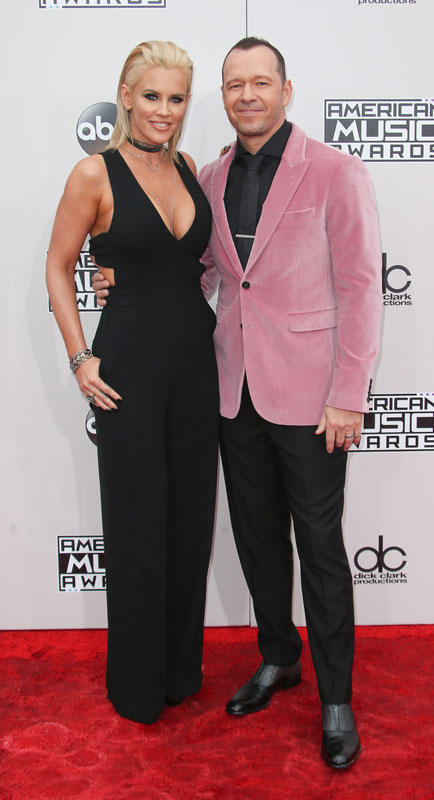 Jenny McCarthy
and Donnie
Photos by PR Photos
You May Be Interested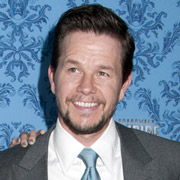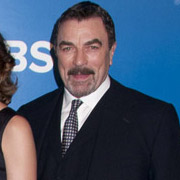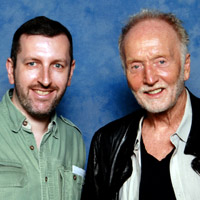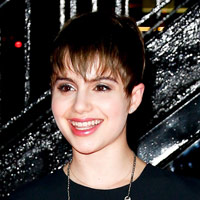 Add a Comment
94 comments
Average Guess (33 Votes)
5ft 9.82in (177.3cm)
Miss Sandy Cowell
said on 5/Jul/20
I see brother of Mark Wahlberg, Donnie, is a couple of inches taller than his brother, the Birthday Boy! Not that it bothers me; both guys show up in some excellent films, so why should it? 😉
5ft10 😁👍
Peter175
said on 30/Dec/19
He doesn't look 5'10 with that weak 5'6 woman IMO.
Taller and most honest than his brother though.
I'd guess 176-177
Jammes
said on 26/Sep/19
A lot of 5'8 and 5'9 actors claim to be 5'10
so
said on 4/May/19
Donnie just had to face reality that he's only 6 foot.
Nik
said on 10/Aug/18
I love his comment "I'm like 5'10""!
CDS
said on 8/Aug/18
He seems to me your classic 5'9" guy, 5'10" in shoes, hence claims 5'10"? 5'10" is the popular height shorter actors like to claim, who are probably 5'8" at best, and know they'd be laughed at in public if they claimed 6 ft. Donnie, on the other hand, is pretty close...
Junior Hernandez 1990
said on 20/Apr/18
Mark 172cm
Donnie 177.5cm
dojoon park
said on 28/Mar/18
He was listed at 5'9" in the fanbook
JJAK
said on 15/Nov/17
He really looks low average most times not short but not quite 5 10.
Maybe he is close to 5 10 in shoes but that may even be a stretch.
Clearly taller than his 5 7 ish bro or at least namesake.
Tommy Conlon
said on 30/Oct/17
Most of the time he looks 5'9" (especially in Saw II) next to Dina Meyers
But I'm Dead Silence he looks an inch taller than Ryan Kwanten who's listed as 5'9"
Rick
said on 27/Oct/17
If think the "6'3" guy who met Donnie might actually be more like "5'11".
James B
said on 13/Sep/17
Vergos Vergidis said on 7/Sep/17
Guys I just met Donnie I am 6'3 and he was maybe an inch or 2 smaller so you need to adjust your listing
Rob do you think that story is made up?
Editor Rob: I've no idea
Vergos Vergidis
said on 7/Sep/17
Guys I just met Donnie I am 6'3 and he was maybe an inch or 2 smaller so you need to adjust your listing
James B
said on 13/Jun/17
shortest looking 5ft10 I have ever seen
RisingForce
said on 29/Apr/17
I like the tip-toe 1/4" policy, though I'm not sure Jeremy Piven, Jonathan Rhys Meyers and Colin Farrell feel the same way!
RisingForce
said on 25/Apr/17
Hmm, Donnie appeared to have pulled a Jeremy Piven and went up on his toes:
Click Here
Anyway, Donnie is probably about 177 cm, maybe a bit below, around 5'9.5" or so. Remember, he said "like" 5'10". As far as the pics of the 3 brothers below, Mark is closer to the camera, and who knows, maybe he decided to try some big lifts in his Timberlands that time. If you look up photos of the 2 from the 90s, it's clear Donnie is around a couple of inches taller, even when he's slouching here:
Click Here
Editor Rob: a future warning to actor's reading this: any tip-toe nonsense and you are seriously looking at a 1/4 inch downgrade 😆
James B
said on 6/Jul/16
Looks 5'10 max and he seems like a bit of a jerk.
J.Lee
said on 15/Jan/16
Rob, do these heels make Jenny McCarthy as tall as Donnie? How much height do they add and how tall would Donnie be in his sneakers?
Click Here
Click Here
Click Here
Editor Rob: hers could give in 3.5 inch range, his could give about 0.6-0.7 range
MD
said on 5/Jan/16
He's not tiptoeing in those shots. Again, the difference is just footwear. Mark is in boots and Donnie in flatter shoes.
jtm
said on 3/Jan/16
mark must be tiptoeing in those pictures md posted. there is picture with will smith and mark in the early 90s. donnie looks at least 2 inches taller than mark but i think mark is really 5'7 and donnie is probably 5'9.5.
plus
said on 31/Dec/15
Click Here
the guy standing to the left with black hair is Jordan Knight. He claims 5'11 (180) and he does look 2 cm taller. You should add to than Donnie Wahlberg is besides actor a member of New kids on the block. I would also request a place for him on this site
MD
said on 24/Aug/15
Kind of only tangentially related, but having never seen the family's reality show, I had no idea their older brother, Paul, was so short.
Click Here
Click Here
Anyway, that said, what else I noticed about this set of pics if that Mark (supposedly 5'8") looks taller than Donnie. He has a major footwear advantage, but it'd have to be 3"-4" advantage for him to look taller than Donnie.
Click Here
Click Here
Footwear:
Click Here
5'10" flat for Donnie seems like a stretch.
J.Lee
said on 21/Aug/15
Rob in that pic below, would she be taller than Donnie in those heels if standing straight? How tall do you think those heels make her?
J.Lee
said on 18/Aug/15
Rob in this pic with Jenny and Donnie, how much height do you think Jenny is giving up while crossing her legs? Would she be taller than Donnie?
Click Here
[Editor Rob: possibly between 1/2 and 1 inch, those are pretty decent sized heels there.]
J.Lee
said on 9/Jan/15
Rob, Jenny's heels in the pic are not 6 inch heels?
[Editor Rob: they could give in the 4-inches of actual height]
J.Lee
said on 8/Jan/15
But Rob in the pic below, how is he even taller than Jenny? She is wearing very big shoes. How high are her shoes and how tall do u think they both are in their footwear standing together?
[Editor Rob: there is some distortion in the photo, I think he might be a bit taller but not a big amount and she won't have anymore than a 3-inch advantage, possibly a little less, assuming his shoes are about 1 inch.]
J.Lee
said on 7/Jan/15
Rob, click here
Click Here
How is he taller than Jenny, who's wearing monster shoes? Is he taller than 5 ft 10?
[Editor Rob: he doesn't look much taller, I never think he looks more than 5ft 10.]
dojpark
said on 5/Jan/15
He is 5'9. He is not really taller than joe mcintyre who is 5'8
ex local masshole.
said on 10/Oct/14
I stood next to em at the channel in Boston back in 88!!. He's barely 5 10 in shoes his brother Marky Mark 5 foot 8 inches
avi
said on 15/Aug/14
not much shorter than 6'3 Tom Selleck
Realist
said on 21/May/14
Yeah he looks almost 10 years older than Marky Mark. A more mature version. Can't imagine this guy playing ted. Probably Ted's father who scolds him too often. Strong 5'10. :D
maggie
said on 23/Feb/13
I totally agree with Ginger. I've been saying that since the show began. He doesn't look that much shorter then she with heels. Even Estes doesn't look that short next to her. Something doesn't add up.
ginger
said on 4/Nov/12
Bridget Monyhan is 5'10" and when she is wearing 3 inch heels, she is just a little taller than him. He has to be about 5'11" or he's wearing platform shoes.
rob89
said on 7/Oct/12
He does look around 5'10" to me on Blue Bloods, no less than 5'9.75" at worst. Comes across as solidly average height on that show IMO, even next to Selleck he usually doesn't look more than 5 inches shorter (Though i suspect Selleck is not over a flat 6'3 nowadays).
Max Nocerino
said on 17/Dec/11
Yeah, I met him with my family when he was filming an episode. hes about my size, maybe im slightly taller.
celticgrl
said on 30/Oct/11
I am 5'6" and he was taller than me when I met him in 09
Click Here
jake, 1.82 m
said on 10/Oct/11
Donnie Wahlberg might be 177 cm and Mark is likely 172-173 cm.
jake
said on 13/Sep/11
Nothing under 177 cm for Wahlberg, "I'm like 5'10" could be interpreted as a weak 5ft10 or near enough 5ft10.
Joy
said on 14/Jun/11
5'10 (178cm) is right.
K4
said on 9/Mar/11
@Anonymous2
You gotta be kidding, maybe it was his brother Mark, who's short. Look at him with AJ Buckley MD has and Rob has a pic with him.
Anonymous2
said on 9/Mar/11
He was on Regis and Kelly this morning and he looked super short. He even commented that he was short and wants to stand on a box with his co-star. I say he's 5f5 or 5f6
Anonymous
said on 22/Jan/11
5'10" is right for him.
MD
said on 9/Jan/11
With 5'8" AJ Buckley:
Click Here
Donnie may be leaning, but he also has footwear advantage. Donnie is much closer to 5'9" than 5'10".
for real
said on 8/Jan/11
Donnie is 5.9 and Mark is 5.7.
Anonymous
said on 27/May/09
so since Glenn's height has been adjusted, does that make Donnie 5'9" and Mark 5'7" ???
glenn
said on 28/Apr/09
5-10.5 sounds accurate.
Denise
said on 26/Apr/09
To Jessica:
Donnie and Mark aren't twins. Mark is the youngest one of the whole family. Donnie is a couple years older then Mark
THE REAL ANONYMOUS
said on 26/Apr/09
I worked backstage at the New kids concert when they were in our city about three weeks ago. Danny is minimum 5'10 to 5'10.5. They seemed to allget along real good and were having fun.
Maribel
said on 22/Feb/09
Looks 5-10.25
Rusty
said on 30/Jan/09
I think hes honest about his height, he might be 5'10" and some change.
glenn
said on 17/Jan/09
jordan is 5-11.look up my danny wood pic on the site.
Pit
said on 16/Jan/09
Donnie Wahlberg is probably 1.78
Glenn what about the other new kids Jordan Knight ect?
yoyo
said on 18/Dec/08
Glenn has shrunk a cm. Donnie looks a solid 5ft10.
[Editor Rob: if I let you back, please stick with one name my friend. It makes life easier for me!]
mark
said on 12/Dec/08
Glenn... what height would you say donnie is.. judging from the picture?
RisingForce
said on 8/Dec/08
Yeah that's Glenn with Robert. No doubt about it.
ACG
said on 8/Dec/08
wow, glenn's face in that pic.....priceless. :-)
glenn
said on 8/Dec/08
thanks for telling me that anonymous.i have to check it out when i get to computer later.i can get on the site with smartphone im using now,and i see pics,but not that one.
Anonymous
said on 7/Dec/08
Sorry to say but He surely has aged horribly! Mark is only a couple years younger than him but looks a lot better...
Tory
said on 7/Dec/08
Is it just me, or does Donnie Wahlberg look old enough to be Mark Wahlberg's dad?
Anonymous
said on 6/Dec/08
Gleeeeen your on people.com no joke with the Robert Downey Jr.
Click Here
im pretty sure thats you on the far right
Brad
said on 5/Dec/08
Clapton & Donnie are not bald like Durst who was born with a red cap on his head.
glenn
said on 4/Dec/08
put clapton and durst in a blender and you get .....donnie.
RICHARD
said on 3/Dec/08
ed said "man he looks like Eric Clapton alot in that photo"
I was thinking Fred Durst from Limp Bizkit.LOL
Emporium Destinate
said on 3/Dec/08
I agree ed.
It is freaky how much he looks like Eric Clapton in the pic with Glenn.
glenn
said on 3/Dec/08
i have them over the years.had a group photo from 1990 lost.
the shredder
said on 3/Dec/08
Rob , does Glenn have all the new kids ?
[Editor Rob: best glenn tell you, I only know of the 2 pictures he sent so far.]
MD
said on 2/Dec/08
Yeah, I agree. At least in the picture, I do see a legit 5'10".
ed
said on 2/Dec/08
man he looks like Eric Clapton alot in that photo
Donatello
said on 2/Dec/08
Looks to have a solid 3 inches over glenn IMO, I could see 5'11" morning height for sure.
RisingForce
said on 2/Dec/08
I agree leonari. Al is one of my 3-5 favorite actors ever and I'm sure any actor would trade a few inches for Al's talent any day.
I agree that Donnie looks like a legit 5-10, this certainly kills any hope Mark had for claiming 5-10 although that was never convincing anyway.
Clay
said on 2/Dec/08
He's wearing a hat which may add to a 3 inch illusion but really its 2-2.5.
Alex
said on 2/Dec/08
Looks 5'10.
glenn
said on 2/Dec/08
me neither.but i can see where they would make the mistake.
MD
said on 1/Dec/08
I'm not seeing 5'11", even given the slouch
leonari
said on 1/Dec/08
Zach: You feel sorry for Al Pacino ho is considered one of the best actors of all time...Nice. That makes me sorry for you. Donnie is a 5'10 guy and he is at least 2 iches taller than his Brother.
AlexZ: If Mark was really your height then your are probably not 176 cm. cause there is no way Mark Wahlberg is only 0.75 inches shorter than Donnie. No way.
glenn
said on 1/Dec/08
looked 5-10,5-10.25.great guy.great actor.
Hugh
said on 1/Dec/08
Looks like he could be 5ft11.
[Editor Rob: donnie may have slight postural disadvantage, but glenn has slight camera disadantage in this case.]
derbi
said on 1/Dec/08
Glenn, how are footwear and groundlevel in this pic? What height did donnie look to you?
Tony
said on 1/Dec/08
great post accurate gauging
Ed T.
said on 28/Nov/08
Looks three to four inches taller than the 5'6"-5'6.5" John Leguizamo in "Righteous Kill". 5'10" or just under is probably correct for Donnie Wahlberg.
AlexZ
said on 5/Nov/08
I can clear this up. Mark is exactly the same height as me. 176 cm
MD
said on 12/Jul/08
Hey, how tall are the other New Kids, Joey, Jordan, Danny, and Jonathan? I've seen Danny listed at 5'8", but that sounds like too much.
Davey
said on 11/Jul/08
mark is 5`8 because he used drugs as a teenager,im sure of it.
Julie
said on 13/Apr/08
I've met both Mark and Donnie several times. Mark is definitely the shorter of the two. Donnie stands at 5'10" and Mark is about 5'8" tops.
Bombay Rocker
said on 26/Aug/07
Well, i think hes the best actor out of all wahlberg brothers, was awesome in saw 2.....but hey he looks tall there but he is for sure 177 - 179. Rob, are ya gonna list Robert Wahlberg or Bob(nickname)and ya know what Robert's profile says he is a distant relative of Halle Berry and Madonna so that means Mark and Donnie too are and if i am not wrong Mark dated Donna for a while before they had this huge publicised split and fight, it all seems strange and i think donnie somewhere commented that he is noway related to both of them....Any idea on that Glenn or Rob?
radio_man
said on 15/Aug/07
I think he's 5'9 tops..
he doesnt look like 5'10 in saw II
Anonymous
said on 4/Aug/07
In Annapolis Donny is like an inch maybe an inch in a 1/2 shorter than James Franco who is listed at 5 ft 10.75 inches. I thought Franco was atleast 6'1. I'm at 5'10-5'11.
RICHARD
said on 19/May/07
In Dead Silence he looked this height. No more than 5'10
Lmeister
said on 26/Apr/07
I've said the same like million times in Marks page. Donnie is a weak 5'10'' that makes Mark 5'8'' max...
Bombay Rocker
said on 24/Apr/07
I think the *like* thing here means he is probably smaller than 5 feet 10 and what about marky mak then?
mrswahlberg
said on 23/Oct/06
no they just look a lot alike its very easy to confuse donnie and the other wahlberg robert they look more alike then mark and donnie do but they have 3 things in common there both cute !!!
Editor Rob
said on 30/Apr/06
On some talk show:
"played by Mykelti Williamson, and Mykelti just watches me grab this guy and Mykelti is like 6'5, and every time this guy runs he just watches me, I'm like 5'10"
Tiger
said on 6/Mar/06
Donnie and Mark aren't twins~
Donnie was born in 1969.8.17 and Mark was born 1971.6.5
Jessica
said on 24/Jan/06
Aren't Donnie Wahlberg and Mark Wahlberg twins? If so, how come Donny is listed as 5'10" and Mark as 5'8" ?