Jenny McCarthy's Height
5ft 5 ¾ (167 cm)
American Model and actress (Witless Protection, Scary Movie 3) has said both
"I'm 5-foot-7"
and in a 1997 EW interview she said about fashion model auditions,
"I'm five foot six"
and in 2009 FoxNews
"I'm 5'6""
, as well as listing that height on an early resume.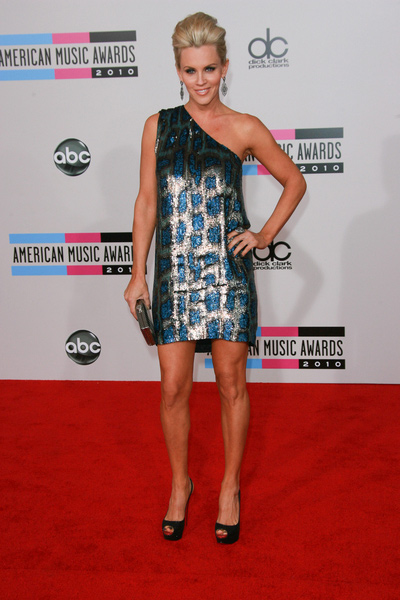 Photos by PR Photos
You May Be Interested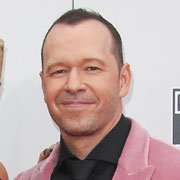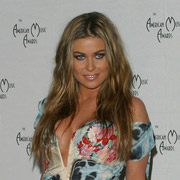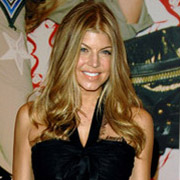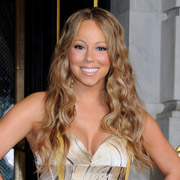 Add a Comment
42 comments
Average Guess (11 Votes)
5ft 5.61in (166.7cm)
Jam Cherry
said on 5/Jun/20
166.5 cm fits her right
khaled taban
said on 29/Sep/19
She is 5'5.5".
Littlelee5ft6
said on 10/Sep/19
Rob she doesn't look any taller than Pamela Anderson in photos maybe both are 5ft 5.5
MAD SAM
said on 7/Jul/18
166.5 cm at 5'5.5", she's got sexy vibes btw
Intevel
said on 24/Nov/17
I noticed you slightly downgraded her Rob to 5 ft 5 and 3/4. Funny how she's sometimes listed at 5 ft 7. And many girls do seem to upgrade their height 1 to 2 inches, it's not uncommon in real life. And so let me ask you this. Girls often will say their guy has to be a certain minimum height. But if they aren't even sure of their own height do you think there's a chance that even their significant others are shorter than they realize? For instance a girl says she will only date a guy who's 5 ft 10, but maybe he's only 5 ft 8.5 and she doesn't know. Wonder if she'd break up with the guys she knew weren't even meeting her cut off.
anyonmious
said on 21/Oct/17
may be 5'4" or 5'5" max
5'2
said on 19/Oct/17
jenny is a week 5'5"
Layla
said on 21/Aug/17
I watched Donnie Loves Jenny on A&E, and I really think Donnie must wear good thick shoes a lot of the time. In a few episodes she has on her heels, and isn't much smaller than Donnie. But then in a recent episode of Donnie's show Wahlburgers, She has on her big heels, and looks a good 3-4 inches shorter.
J.Lee
said on 1/Jan/17
Rob, we may have to consider Jenny at 5 ft 5.5. Unless Donnie is always wearing good, thick shoes.
Take a look here at NYE for 2017, where Jenny usually wears big heels.
Click Here
She has decent boots, maybe gives her 4.5-5 inches? And he always seems to edge her out.
Editor Rob: the 5ft 5.5 mark I'd certainly not rule out.
J.Lee
said on 20/Mar/15
Rob do these give Jenny over 5 inches?
Click Here
[Editor Rob: they should give her in the 5 inch of actual height yeah.]
J.Lee
said on 16/Nov/14
Rob how many inches would these give Jenny?
Click Here
[Editor Rob: they'll get you into the 5-inch zone of actual height, the platform is big enough to get that range.]
J.Lee
said on 25/Mar/14
Rob how tall about would these make her?
Click Here
[Editor Rob: the platform is giving a couple of inches, so it might be almost 5]
J.Lee
said on 24/Feb/14
Rob why is Jenny listed at 5 ft 7 on most sites?
J.Lee
said on 26/May/13
Rob I came across the heels Jenny wore at her 40th birthday. They are monster boots. How tall would she be in these?
Click Here
[Editor Rob: those might make her look close to 6 foot in them]
J.Lee
said on 12/Apr/13
Rob how many inches do these 5 inchers add
Click Here
[Editor Rob: close to 4 inches of actual height]
J.Lee
said on 4/Apr/13
Rob if a 5 ft 10 man wears a 1 inch shoe, would he possibly be a little taller than Jenny in those 6 inch heels
[Editor Rob: maybe a fraction taller]
J.Lee
said on 3/Apr/13
Rob how tall would Jenny be in these
Click Here
[Editor Rob: close to 5ft 11...they have a proper 2 inches at the front which helps get you into 4.5-4.75 range]
J.Lee
said on 14/Jan/13
Rob is it possible those heels give 4 inches? How high do they look?
[Editor Rob: could be just under it]
J.Lee
said on 12/Jan/13
Rob how tall is she in these heels
[Editor Rob: probably close to 5ft 10 mark.]
5'10guy(NotGrowing)
said on 20/Nov/12
She looks taller then beyonce barefoot next too a 6'1.5 man since both Jim Carrey and Jayz(I still think hes 6'2) are 6'1.5 . jenny is 5'7.
MeToo
said on 13/Oct/12
Maybe she was 5'7" when she was younger and shrank an inch. It happened to me.
Silent d
said on 20/Nov/11
In just shoot me, she was same height as david spade who is 5 foot 5 in heels. In two and a half men she looks 5 foot 6. I always thought she was 5 foot 6.
GaryTaylorFletcher
said on 14/Jun/11
Tony Greene says on 26/Apr/11
Obviously, she must dislike being tall or labeled as being tall. I just saw her in a movie and she looks more like 5 foot 10 and she downgrades herself to being 5 foot 6 or 7 and uses slouch helper tactics to reduce height. I have a cousin who's the same way. She's 5'11" standing up perfectly straight but she likes to say she's 5 foot 7 and slouches purposefully.
Lol, you just made my day sir. Se is not taller than 5´6", I would say she needs a downgrade. 5´5.5"
Caroline
said on 22/May/11
Rob why don't you downgrade her height?? Because according to the photo posted by samwise she can't be over 166 cm. Actually I think 5'5 is right for her. How tall do you think she really is?
mike
said on 14/Mar/11
Saw countless pics of her around other actors etc, she seems to be 5"5 barefoot, maybe an inch less (so she is between 162.5cm-165cm tall).
haha
said on 23/Jan/11
Yeah. Samwise is right and the link he/she posted proves it! She is exactly 5 foot 7 inches with her shoes on. She is leaning so maybe 5'8" minus the heels 3 --> about 5'5" or 165 cm. min 163 max 166 cm.
Mr. R
said on 3/Oct/08
I saw Jenny last night with Jim Carrey at The AFI salute, and she was about 5-6, minus her heels.
Josephine
said on 12/Jul/08
Yeah those are probably Hollywood inches. She already got caught lying about her age, so she probably is just 5'4" or 5'5" tall.
runt
said on 29/Jun/07
Jenny M, Kelly Osbourne, Robert Wadlow, and a ruler
Click Here
Cpt. Crunch
said on 3/Jun/07
Alex "...2 different heights they LIE in the middle" LIE is the operative word. They lie in the middle of one inch less than they say. 5'5.5"
Anonymous
said on 15/Feb/07
I met her earlier this week. I'm 5'9 and was definitely way taller than her. There's NO WAY she's 5'7!!
Alex
said on 21/Jan/07
Possible she's 5'6.5. A lot of the time when someone says 2 different heights they lie in the middle.
me
said on 15/Jan/07
5'6.carmen electra is not that much taller than jessica simpson who is 5'3 hence carmen i say is between 5'4.jenny can't be 5'7 .she waers heels allthe time!
anonymous
said on 10/Jan/07
i just watched scream 3 recently, and i was surprised at how tall jenny actually is. always thought she was small, i guess b/c she's very thin and petite. but she is clearly at least 5'6, possibly 5'7.
martijn
said on 11/Dec/06
I remember her entrance in Singled Out! Carmen Electra was a good 10 cm shorter! Jenny McCarthy looked really tall when she picked up Carmen Electra en carries her on her shoulder. Jenny must be strong too! Does anyone have that pic?
sleuth
said on 2/Dec/06
I remember watching "Singled Out". They must have had the tallest contestants in the history of game shows because Jenny always looked tiny and was never as tall as any contestant.
Height Detective
said on 3/May/06
Chris Kattan and J. Mccharthy
Click Here
She is not standing tall , may be he isnt 1.73 cm as IMDB shows..
heightfan
said on 12/Apr/06
Haylie, come on I agree with McCarthy at 5'6", but check out the footwear.
Haylie
said on 7/Apr/06
she looked about 5'6.5 when she was on Charmed (series 6 The Power of Three Blondes) she was a good 4 inches taller than Alyssa Milano I noticed- she didn't really tower over the Charmed girls(known for being petite) but was quite a bit taller!
johnny5
said on 5/Apr/06
pic with Kylie Bax who is 5ft10? on gettyimages and she looks a good 5 or 6 inch taller than jenny.
McFan
said on 11/Jul/05
She was taller than David Spade in "Just Shoot Me." Maybe an inch or 1.5 inches. I took in account her heels.
Anshelm
said on 10/Jul/05
She looked shorter than Pamela Anderson in an "on the set" documentary of Scary Movie 3, which was a bit surprising, since many are downgrading Pammy to 5'5" nowadays. She said 5'6", when she hosted the 1998 MTV Video Music Awards. Her Playboy Playmate data sheet says 5'7".