Dylan Brosnan's Height
6ft 5 (195.6 cm)
American model, son of
Pierce Brosnan
. On his modelling agency, they listed him as
"Height: 6'4", Inseam 35 inches, Shoes 10US"
.
You May Be Interested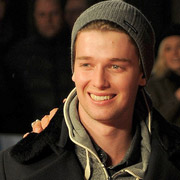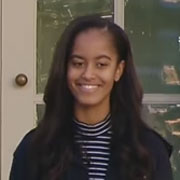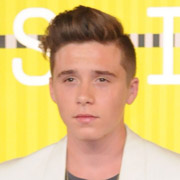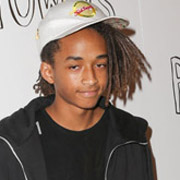 Add a Comment
74 comments
Average Guess (38 Votes)
6ft 5.01in (195.6cm)
Chris Junior Hernandez 1990
said on 15/Jul/19
He is 6'4 but look 6'5-6'6 stand alone with his super thin frame.
185
said on 1/Jul/19
In the picture with lucky date. His leg seem to be bend. So he might lost height there while lucky standing with a very good posture there. Still, i think there still an inch different between them there. So probably 6'4 at worst.
Junior Hernandez 1990
said on 5/Jun/19
Maybe it is just because of his 139 pounds weight plus a small head making him seem 6'5 plus.
Click Here
6'0 3/4 Pierce Brosnan didn't look a big 4" shorter than Dylan in this picture taken in 2015 a supposed fully grown Dylan. Looks like a bit over 3" between the father and son.
Click Here
again here Pierce head easily top over Dylan's top line of eye brown not tiny bit more like 2cm above it.
Click Here
scroll down and there is a picture of their family photo it still look 3" bigger inch on the father and son duo. Additional on Dylan's brother
Click Here
Pierce younger son nearly reach 6'2 now.
Click Here
I'm pretty sure Dylan's height has been over estimated due to his super skinny frame. I gota go with 6'4 max that is the how he can be next to 6'3 Lucky Blue Smith who isn't 6'2.5" to be enough.
Junior Hernandez 1990
said on 31/May/19
Rob, you should see the picture of Dylan with Lucky Blue Smith here look to be same height
Click Here
Lucky wasn't standing alot closer to camera. Strange picture but Lucky is one year younger than Dylan and this picture was shoot in 2017 that did not make sense if a 20 years old 6'4 Dylan grow an inch later? I wouldn't go that low for Lucky being only 6'2.5" and Dylan 6'5 just not making sense.
Christian 6'5 3/8"
said on 21/Feb/19
@Snerhag
I agree, Dylan has pretty bad body proportions. He'd look a lot better if he gained at least 50lbs and his head was at least a 1/2" bigger.
SnerhagAip777
said on 19/Feb/19
Rob, would you agree with me when i say that being 5'8 with a big head and proportionate frame is way better than being 6'5, underweight with a small head. Dylan Brosnan would look way better if he was 5'11-6' with his proportions.

Editor Rob
It depends on how much you value height I suppose.

Some people would love to be 6ft 5 even with small head/underweight, but others might not like being that tall, maybe due to their personality.
Rampage(-_-_-)Clover
said on 3/Jan/19
Similar to Bo Burnham I think, both 196-197cm
Yuval
said on 12/Dec/18
Anyone knows how tall his mother?
Canson
said on 18/Nov/18
Agree with Joe: maybe 6'5 flat is better but doubt more than 196 either
joe###
said on 16/Nov/18
looks 196cm
Junior Hernandez 1990
said on 15/Nov/18
He atually started to look like his dad. Younger version bonus with a 6'5 frame.
Greatman
said on 18/Oct/18
@Rob - You said in an earlier comment that his head size is about 9.25 inch, which means that he is about 8.3 heads tall in proportion. Would you say he has the smallest head size in comparison to height out of all the celebrities on the site who aren't over 6'10. Is there any celebritie who's about 8.5 heads tall?

Editor Rob
Off-hand it's hard to think of small/big heads at different sizes, I should start a note of some examples to remember!
alabamafr
said on 9/Oct/18
The 6'4 claim might have been made when he was younger and not fully grown.
Canson
said on 5/Oct/18
I doubt he's higher than 6'5".
Guy Jones
said on 1/Oct/18
What's the highest and lowest you'd go for him,Rob?

Editor Rob
6ft 5 and a fraction would be highest, just shy of 6ft 5 a low guess.
IRememberWhenRockWasYoung
said on 13/Sep/18
Would his eye level be at 6ft 1/2?
Christian 6'5 3/8"
said on 1/Sep/18
@Dream
Even the thickest types of boots are no more than 2". If we assume Dylan's 6'5" as listed, he'd be no more than 6'7" max in boots.
Dream(5'9.5")
said on 27/Aug/18
@Junior
I think Kevin meant like 6'7.25" in certain footwear. Not literally 6'8".
In some good footwear, Dylan could definitely be that, especially in boots. (though each boot is different.)
Not sure about most shoes. Nikes? Maybe. It depends on how thick the shoe is.
Junior Hernandez 1990
said on 23/Aug/18
6'8 in shoes? Dylan can be measure out of bed with wrestling thick boots. Before bed time still holding about 6'5.
Dream(5'9.5")
said on 18/Aug/18
In shoes? It depends on which shoes. With boots? You could say Dylan might measure 6'7" in boots.
Kevin Bg
said on 11/Aug/18
Could he give the impression of being 6'7 - 6'8 in shoes?
Junior Hernandez 1990
said on 2/Jul/18
Bo Burnham def edge out Dylan. Dylan to me i strong feel he and Kobe Bryant were merely the same. Bo is a Stronger 196cm guy.
Dream(5'9.5")
said on 20/Jun/18
Sweet!
Seeing Dylan with his father, Pierce Brosnan, Dylan looks well over 6'5".
Dream(5'9.5
said on 18/Jun/18
Actually Rob, who would you give the edge to, Dylan Brosnan or Bo Burnham?

Editor Rob
You could make a case for them both to be strong 6ft 5 guys.
Dream(5'9.5")
said on 12/Jun/18
I guess Dylan at a little over 6'5" like Bo Burnham, Prime John Cleese, Young Will Sampson, and Howard Stern.
Dream(5'9.5")
said on 12/Jun/18
I think a little over 6'5" like Bo Burnham, Prime John Cleese, Young Will Sampson, and Howard Stern.
Rampage(-_-_-)Clover
said on 9/Jun/18
193cm is too low. Solid 196cm at least now
Bardia
said on 1/Jun/18
Hey Rob he listed at IMG models 193 cm 😉
I think 193 is true👌

Editor Rob
He seemed too tall to be only 193cm
Dream(5'9.5
said on 1/Jun/18
Jesus! He's skinny!
Rob, off-topic what would a strong 6'5.125" guy (in this case, my character (again)) look like if he weighed 183 Ibs?

Editor Rob
Still quite trim, body frame (shoulder/hip width) can also play a part in how heavy or light a person can look.
Yht
said on 28/Apr/18
@So I agree.
I think his inseam is at least 38 Look at this:
Click Here
And this:
Click Here
So is there anyone still thinks he has short legs?
So
said on 22/Apr/18
If people think this guy has short legs they are delusional...
James B 170.8cm
said on 7/Mar/18
139 pounds at 6'5? I am 5ft7.25 and weigh 157 pounds and people describe me as slim at that weight
Frost
said on 1/Mar/18
@Junior Paul George already has ridiculously small feet for his height which is a known topic in basketball. But even then he's got 2 inches or so on this kid and is 2 sizes over.
Proportionally a 6'5 dude with size 10 feet is incredibly weird. Iirc your foot size is often correlated with your forearm length and thus your wingspan as a whole. Definitely worth noting, not sure what you're getting at tbh.
Junior Hernandez
said on 18/Feb/18
Some 5'6 guy wear US size 10 shoe and there 6'5 guy wear us size 10. NBA player Paul George is 6'7.75" wear size 12 and Kevin Love about same height who wear US size 19 shoes. My dad just under 6'0 wear size 9 and my 5'10 grandpa wear size 11.5. People don't have to be tall to wear bigger size shoes. Everyone came in different size and shapes. Seriously the shoe size topic is a little too much here. People should stick to height in this page and Dylan look fine for 6'5 just too skinny but always looks good in proportion.
Shivam
said on 13/Feb/18
First celeb who's taller than they are billed
Frost
said on 9/Feb/18
Still not buying the 10US feet 💀
Junior Hernandez
said on 4/Feb/18
One point is Dylan may not be over 195cm before bed. He doesn't look quite 6'5 next to 6'2.5" Lucky Blue Smith. Maybe overall is just that his skinny 60 plus kilo weight that makes him look over 6'5 to 6'7 walking alone.
Click Here
: with 6'0.75" dad.
Click Here
: with 6'2.5" Lucky. Angle may deceive them look the same height.
joe
said on 5/Jan/18
shut up grizz. all he needs to do is eat a lot of food, lift weights and he'll be good. you're obviously jealous of his height haha. the guy is 6ft5 and you're trying to claim he didn't do well in the "genetic lottery" bahaha
Jacob
said on 1/Jan/18
What's more cringe rob them low billing his height or the 5'2" girl claiming 5'5" lol
Editor Rob: it's rare to see any male models actually listed as 6ft 4, but obviously it would have been silly giving Dylan 6ft 2.5 like many 6ft 3-4 models ended up with on agency books.

But 6ft 4 does still look too low for him.

The girl I'm not sure would be as short as 5ft 2 though, Dylan doesn't have a big head really, barely more than 9.25 inches.
Frost
said on 28/Dec/17
The boy is very clearly still developing so his weight doesn't seem all that shocking. But the shoe size thing I do find perplexing.
Sandy Cowell
said on 27/Dec/17
Right, I'm back! I had to write that previous comment because I was told that I'd never send in the expletive that came out....
....when I found out that yes, the lad IS Pierce Brosnan's young son! Fantastic - I was right!
I don't know how old the lad is, but I somehow think that he's just had a massive growth spurt and now he needs to fill out! When that sort of thing happens, it can often be difficult for the boys, and sometimes girls, of course, to eat enough to fill out their rapidly expanding skeletal spreads, so they are left with an awkward, lanky look, and it can take years before for the bones gain sufficient 'padding'!
Sandy Cowell
said on 27/Dec/17
Phwoar! I just need to get some fresh air! Back later! 🙊
Teddy
said on 27/Dec/17
I can't tell if he's photogenic or unphotogenic. In some pics, he looks as handsome as his father, but in other pics (like the one on this page) he looks average, if not awkward.
Christian-6'5 3/8"
said on 26/Dec/17
Very tall guy but looks weak and frail. Not surprised that he weighs only about 145lbs.
MJKoP
said on 26/Dec/17
grizz said on 25/Dec/17
He had no luck in gene pool lottery. Extremely tall, extremely small inseam for his height, extremely light for a man (not just for his height, but for his sex), extremely small shoe size given his height. If he can be a model,hell,I'll give it a try!
Oh, please...plenty of women(and men!) dig his look, especially these days. Sure, he wasn't blessed with the conventionally attractive handsomeness of his father - who was downright gorgeous in his heyday(I'm hetero, btw, and it sucks I have to make the distinction but so be it) - but then again, almost no one is...Pierce was pretty much one of a kind! To say he has 'no luck in the gene pool lottery' is plain ol' grossly inaccurate.
grizz
said on 26/Dec/17
@insomniak,being exceptionally tall works out for you only if you have the proper proportional physique. If you have Manganiello or LeBron physique,then exceptional stature works in your favor instead against you. If he doesn't build some muscles now when he can, he won't all of a sudden become a lumberjack with bulging biceps at his 40s. Men's testosterone levels drop dramatically in mid 30s and with that ability to gain muscles naturally. Guys at 40s look ruggedly handsome because they gained some mucles in youth(you know,lifted stuff heavier than a pencil) and,inescapably, gained fat as they aged. He'll only be skinnyfat or fat at best.Oh,and accusing me for ad hominem even though you used the same technique on me? You're an exceptional debater.
@Junior, I have a 32in inseam at 6',that's average or a bit below avg for my height. He has only 3in bigger inseam while being 5in taller than me,so most of his height is located in torso. Definitely doesn't come close to Vitruvian standards of perfect proportions. He inherited none of it from his father who is constantly referred as the handsomest Bond in movies.
Bard
said on 26/Dec/17
Great points Junior, I mean there has to be some correlation with shoe size and height, Robert Wadlow wore an insane 37US, but yeah, I'm still surprised how much natural variation there is.
Junior
said on 26/Dec/17
@grizz
Dylan had a proportional inseam for 6'5 guy and even look to have longer legs due to his skinny frame. Your extreme small inseam words came out was negative and funny and lack of knowledge, by knowing why women had longer inseam than all men their height is because men had a crotch centre below that blocks over an inch or two for a inseam measurement. I believe average 6'5 women would have wear a around 37 inseam so a 6'5 guy wear 35 which is normal. I had a 6'7 friend who wear a 37 inseam and that look right for his height proportion when he wear a pair of skinny jeans and nobody would called him "extreme small inseam" lol.
spainmen192cm
said on 26/Dec/17
Rob, any idea of what he claims? I remember that his mother once described him as being "6ft5 at the tender age of 17"
Editor Rob: not really seen that, but if his Mother called him 6ft 5, it is believable...
insomniak
said on 26/Dec/17
@Grizz none of the things you've listed are even negative. For one, being exceptionally tall gives you an edge with more women. I can't tell you how many times I've been approached by a tall attractive lady just for being taller. Secondly, having a smaller inseam plus shoe size makes it much easier to shop, can you imagine being limited to only buy online cause no stores sell your size? Lastly, he's 20 and very thin which will come in handy when he's 40 and still not fat while someone like you will probably weigh too much to get off your sofa. I may be coming off as a bit harsh, but it doesn't matter to me seeing as you are willing to put down some random person over the internet(which reaks of insecurity Btw) I might as well do the same for you. You probably wish you were taller and that's why your making unusually disparaging remarks about him.
Hans Meiser
said on 26/Dec/17
And I thought I was skinny with my 145lbs at 182cm.
Junior
said on 25/Dec/17
@Bard @Greg @SharpshooterTom, i know 3 guy who coincident to be close friend from 3 big different height range and 3 of them all wear US size 10. The shortest was 5'7, the other one 5'11 and the tallest one is 6'6 and yes very small feet for a 6'6 guy and i also know a old man who is 5'4.5" and wear size 10 too (huge feet for a short person). So i don't think feet size matters or link much to a person height especially when thinking a 7'0 Shaq O'neal wear a massive size 23 but a 7'5 Yao Ming wear size 18. I've see people all who is flat footer had huge feet length when taking off their shoes and wear alot bigger shoe size than most people around their height which is normal nowadays and some had normal feet length usually had proportion feet size or slightly smaller feet than their height. I have two tall aunt, one wear us women size 7 and she is legit 5'9.75" but her twin sister who is only 5'9 wear a size 9.5". Too much of variation happen.
grizz
said on 25/Dec/17
He had no luck in gene pool lottery. Extremely tall, extremely small inseam for his height, extremely light for a man (not just for his height, but for his sex), extremely small shoe size given his height. If he can be a model,hell,I'll give it a try!
brandonknight
said on 25/Dec/17
Size 10 shoes at 6'5"?! I didn't even think that was possible.
travis
said on 25/Dec/17
u dont have to be tall to wear bigger shoes everyone is different
MJKoP
said on 25/Dec/17
He is extremely tall but also quite petite. Ultra thin, tiny feet in proportion to his vertical stature, and his overall build is just...small. It's as though if you put him into a compactor he'd compress into a guy with an average height and build. :D
spainmen192cm
said on 25/Dec/17
How tall is his brother Paris nowdays? I doubt he will reach 6ft5
Bard
said on 25/Dec/17
Very small feet for his height, I'm not a legit 6' (low 182 range) and I wear 13US, and I'm pretty sure the average 6'2 guy wears 12US. Guess there really is a lot of variation.
Cameron
said on 24/Dec/17
@Tunman I weigh 160lbs and 5'9" and get called thin a lot. That weight is crazy low for a 6'5" guy. I also wear 10.5 shoes. Which seems normal for my height :/
Greg
said on 24/Dec/17
He has small feet for a 6'5 guy I am 5'11 and have a bigger shoe size then him lol.
Allie
said on 24/Dec/17
Thanks Rob! I thought he was closer to 6'6 but maybe 6'5 is closer to the truth.
SharpshooterTom
said on 24/Dec/17
Size 10US and 6'5? I'm 5'7.5 and size 11US, he has very small feet given he's nearly a foot taller than me.
Kevin
said on 24/Dec/17
@Rampage
I doubt he is that light, he's at least 155lbs IMO which is still extremely thin for 6'5. I'm only 6'0 and started to look like Christian Bale in The Machinist when I got down to 130lbs in college. I couldn't imagine being 5" taller and only 9lbs heavier.
Jake
said on 24/Dec/17
There are a lot of guys around his height and thin build thinking they are tough guys. When you reach a certain tall height, a lot of guys become smug despite their weak build.
insomniak
said on 24/Dec/17
I remember a year ago everyone was saying his inseam must be 38 when it turns out he only has a 35 inseam. just goes to show how terrible people are at guessing leg length.
Rampage(-_-_-)Clover
said on 24/Dec/17
A guy this thin must get guessed as high as 6ft7 and in some shoes he's probably not far from it...I hope he doesn't get a big head and start claiming though
Kevin
said on 24/Dec/17
legit 6'5
Rampage(-_-_-)Clover
said on 24/Dec/17
139lbs is extremely thin for 6ft5
Rampage(-_-_-)Clover
said on 24/Dec/17
I think he's a bit over this
spainmen192cm
said on 24/Dec/17
Rob, he only weighs 139 pounds?
Editor Rob: by the time he turns 21 soon, he should be up topping 140.
Tunman
said on 24/Dec/17
Rob,only 139?I'm weighing 135-40 but I'm only average height.I'm getting described either as thin or very thin.I mean that would be the first time I see a dude of exceptional range weighing the same as me.Also 10US for a 6'5 is very small,I'm wearing 11US though it's a little bigger than average (10-10.5imo for the average man) but Big Alex is wearing 14US if I'm not wrong?
Editor Rob: he looks around the 10 stones range.
Arch Stanton
said on 24/Dec/17
Can look nearer 6'6 at times but then he's super skinny and Pierce has lost height. I think 6'5.5 might be possible, but maybe 6'5 is his low. Happy Christmas everybody and all the best for 2018!
Editor Rob: have a Merry Christmas too!
Frost
said on 24/Dec/17
10US is insanely small for a 6'5 fellow isn't it?
Anonymous
said on 24/Dec/17
Nice to see this guy get a page. I must admit he does dwarf his dad significantly even with less footwear and he seems to constantly slouch. Assuming pierce is 6' and change these days I'd have guessed Dylan at least 6'6 Rob as pictures of them together Pierces head looks about level with Dylan's lips.
Editor Rob: His Father is shrinking a bit with age, but Dylan certainly can look very tall given his small head size and 139 pound weight.