Venezualian Actor best known for roles in films such as Domino, Deliver Us from Evil, Point Break (2015), The Bourne Ultimatum, The Liberator, Carlos, Hands of Stone and Joy.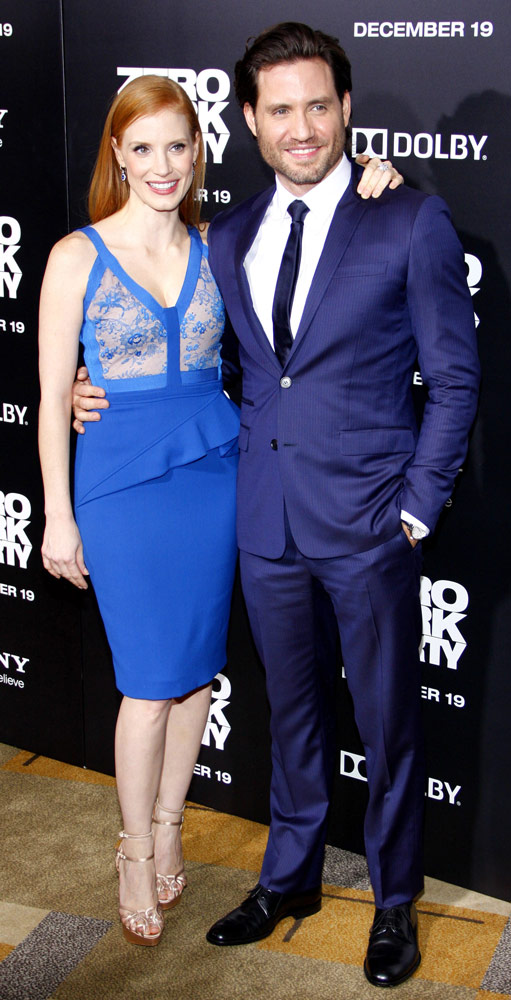 Miss Sandy Cowell
said on 26/Aug/20
@ Hello - Hi there Hello! So you've actually met Edgar, have you? How lucky we are to have people who've met celebrities writing on Celebheights! We have it straight from you - Edgar can have three-quarters-of-an-inch over the five nine mark.
@ Rob - Please could you contemplate adding 'Deliver Us From Evil' to Edgar's film credits when you have a spare few minutes? Or should I adjust that to 🤔 'if'.....? 🤭
Thanks Rob!
Miss Sandy Cowell
said on 26/Aug/20
Edgar played an excellent parishioner in the film 'Deliver Us From Evil', acting alongside Eric Bana, Olivia Munn and a very young Lulu Wilson in her first role. Lulu is 14 years old now, turning 15 on the 5th October, and she measures in at 155cm.
Attractive Edgar Ramirez gets 5ft10; I thought he might be a touch less, but that is due to acting with someone around 10cm shorter than he is, 'Incredible Hulk' actor, Eric Bana. 🍌
The average vote is far too low IMHO! 😝
hcham
said on 11/Jan/20
Another pic of him and Usher
Click Here
Guidoo
said on 18/Feb/18
hey rob what do you think is the height of her in this photo ?
Click Here

Editor Rob
There's 3 inches between them.
Balrog
said on 28/Jan/17
Perfect listing
MD
said on 17/May/16
@Rob,
Here is a recent premiere with Edgar and Usher (listed 5'8", here, though I argue he's slightly shorter, but that's another issue). Anyway, Edgar also has a footwear advantage:
Click Here
Click Here
This isn't likely a two-inch difference.

Editor Rob
Usher was looking taller than DeNiro, I think in comparison Edgar can look probably at most between 5ft 9-9.5
6'4" 245 ripped and on roids
said on 24/Aug/15
Balrog I met him in Hollywood. I'm a security guard and much bigger and muscular than you. I'm 6'4 barefoot and Ramirez was about average height with shoes on.
Hello
said on 3/Nov/13
I am Venezuelan, im 179 and when i met him we were almost the same.
Balrog
said on 22/Jul/13
I didn't have the chance to take a pic with him, if you don't believe it's okay. No need to offend.
Balrog
said on 29/May/13
I saw him in Las Mercedes Restaurant in Caracas, Venezuela. He wearing casual shoes not different of mine. I was about 4in taller than him. I'm a little over 6'1'' so I'd say he's closer to 5'9''
The Horse of FUNK
said on 19/Mar/13
Wow, I caught Wrath of the Titans on TV earlier and I would've figured at least 6'2". They did a good job at making him appear larger and intimidating.
Steven
said on 18/Dec/12
I think he is smaller - probably around 175.
With Mickey Rourke:
Click Here
Even if Rourke is wearing lifts the difference wouldn`t be so obvious if Ramirez was a genuine 178.
Jess
said on 6/Jul/11
There is a scene in 'Domino' where Edgar Ramirez lifts Keria Knightley out of a pool [both are barefoot] & he look's around 1-2 inches taller. If she is 5'7, he is 5'8-5'9. 0:09-
Click Here
Josh
said on 10/Jan/11
I saw him this Saturday (January 8th, 2011) at Maiquetia's Airport (Venezuela). He was in front of me, I think he is between 5'9 and 5'10. I'm just 5'8 and my mom said that Edgar it wasn't much taller than me