Edinson Cavani's Height
6ft ½ in (184.2 cm)
Uruguayan professional footballer, who has played for Palermo, Napoli, PSG, Man United and amassed near 100 caps for his country. Whilst at Napoli, they
profiled him
as:
"Altezza: 1,84m, Peso: 74kg (163 pounds)"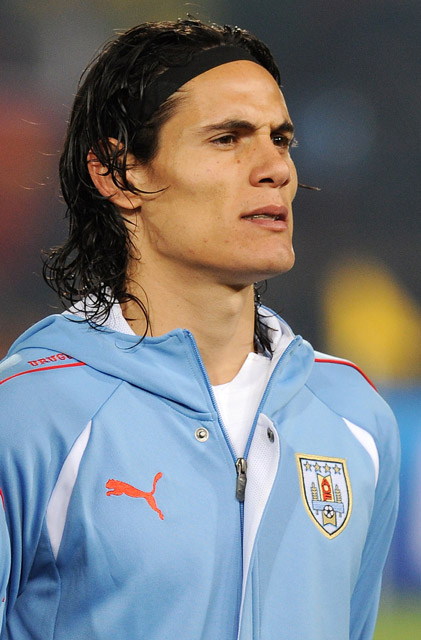 Photos by PR Photos
You May Be Interested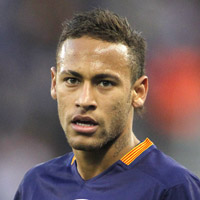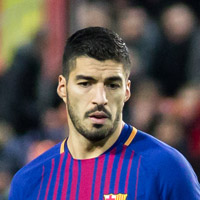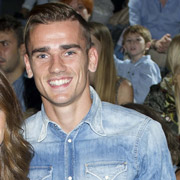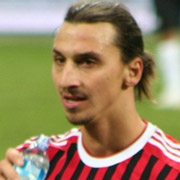 Add a Comment
21 comments
Average Guess (38 Votes)
6ft 0.47in (184.1cm)
Slim 6'1.5
said on 12/Mar/21
Pulls off 184cm
Slim 6'1"
said on 24/Dec/20
183.5-184cm
Mike Sui
said on 1/Dec/20
He's literally 2cms taller than Suarez you can tell with pics, we found out that Luis is 180cms so Cavani is 182cms.
Blake
said on 29/Oct/20
Rob, he how's plays for Manchester United
OriginalAnon
said on 15/Jun/20
He is probably 184cm but can look taller. I think it's due to his proportions.
Eric W. Tam
said on 20/Jan/20
I always wonder what 1.84 m guys claim. Bet most would claim 6'1, some would probably claim a solid 6'2 (roll eyes), a rare few would be pedantic/honest to the point they claim 6'0.5, and women at this height would probably try rounding down to 5'11 lmao. Anyways, 6'0.5 seems right for Cavani.
Rijrdhddh
said on 27/Aug/19
I thought he was taller, he appears like he is
Valois 2.0
said on 4/Aug/19
I thought he was way taller. Maybe is because he's always surrounded by much shorter guys like Neymar, Verrati and Dani Alves. He looked 6'3 to me.
Edimar184
said on 7/Oct/18
Legit 6ft 1/2.
Rampage(-_-_-)Clover
said on 26/Jun/18
184-185cm zone and in boots 188cm
Codfather
said on 25/Feb/18
Rob,how tall do you think WillNe is?(The YouTuber on the left)
Click Here
They all have very similar footwear,btw.

Editor Rob
With Edison, he looks taller, but then I don't think Edison is standing as well, maybe at least an inch worse posture.
Monica
said on 16/Jan/18
@derrick yeah, it might be about two inches, and he looks like he's grown about half an inch since joining PSG, so I'd give Cavani 6'0-6'0.5
Rory
said on 13/Jan/18
Come off it, Cavani looks closer to 6ft1 than 6ft I'd argue let alone 5ft11.
Derrick
said on 12/Jan/18
Rob,next to Kylian Mbappé he looks to only be an inch taller now, although it's possible Mbappé has grown an inch, it's unlikely, so my guess is 5'11

Editor Rob
Not so sure he looks only an inch taller, sometimes on the field and watching soccer, heights are kind of compressed.
Appe
said on 9/Jan/18
Surely not under 184cm which I think is his lowest.
Between 184 and 185cm on a normal day
Anonymous
said on 23/Dec/17
Best striker on the planet right now.
ma
said on 23/Dec/17
Yeah Rob, good listing. You can add that he was always listed at 184 cm in Italy and after 1st season in PSG he magically becomes 188 cm
Moreover, you can can see that he is shorter than 6 ft 1.5 in Chiellini of around 1 in
Click Here
:
Ally183
said on 22/Dec/17
Anything between 183-184 is good. He's like an inch or 1.5" max taller than Suarez
Neal Caffrey
said on 22/Dec/17
This is more or less spot on. Rob, is there a possibility of 6ft 1?

Editor Rob
I wouldn't have guessed him that tall, I do think the 184 listings from his earlier days seem believable enough.
Rory
said on 22/Dec/17
Yh I think either 6ft0.5 or 6ft0.75 for Cavani. I've seen him be comfortably edged out by 6ft1.5 guys like Motta and Pastore but I've also seen him look near 2 inches taller than Suarez at times.
Anonymous
said on 22/Dec/17
I see that more and more often you are adding the players', so Rob, I recommend to add also older legends such as Rivaldo, Figo, Raul, Inzaghi, Kaka, Van Nistelroy, Giggs, Scholes, Gary Nevile and so on, probably everyone would want them to be on this page, best regards :)