Edward G Robinson's Height
5ft 4 ½ (163.8 cm)
Romanian American Actor best known for roles in films The Stranger, Little Caesar, Double Indemnity, Kid Galahad, Scarlet Street, The Sea Wolf, Hell on Frisco Bay, The Ten Commandments and Key Largo.
I remember just before going onto the soundstage, I'd look in my dressing room mirror and I'd stretch myself to my full 5'5" or 5'6" - whatever it was - to make me appear taller and to make me able to dominate all the others. - The Cinema of Edward G. Robinson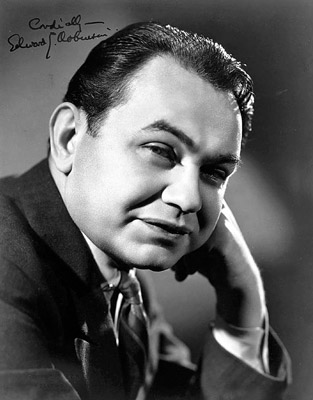 Lynn Bari and Edward in Tampico
1944 Publicity Photo by 20th Century Fox
You May Be Interested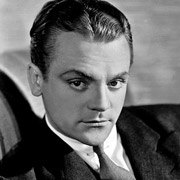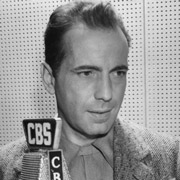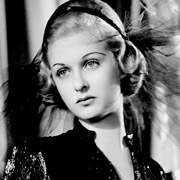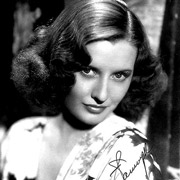 Add a Comment
36 comments
Average Guess (22 Votes)
5ft 3.99in (162.5cm)
Arch Stanton
said on 21/May/20
Got a good look at him again in a 1930s film and if anything the 1/2 inch is generous. He wore lifts yet still looked dead short, most male co stars are 6-8 inches taller. 163cm seems about right.
Tall Sam
said on 4/May/20
He wasn't generally reputed to be an aggressive fellow off-screen but generally quiet, bookish, artsy, his growing up as a small immigrant kid in NYC probably contributing to his reticence and ability to play a lot of characters with an angry, resentful demeanor.
Len Blake
said on 3/May/20
Edward G. Robinson, was able to project his image as a tough guy in many of his parts.
Robinson, had a medium build, a few extra pounds and an aggressive manner, allowing
him to play a variety of roles. Robinson, without lifts might have been around 5ft2in tall,
not really an issue for him.
greg lehmann
said on 28/Oct/18
Edward G. Robinson won a Lifetime Achievement Oscar in 1973. Unfortunately Eddie never saw his Oscar because he succumbed at the age of 80 two months before he won that Oscar of kidney cancer. When Eddie appeared as What's My Line? mystery guest in 1962 panelist Steve Lawrence asked Robinson if he was best known as a crime drama "tough guy." Eddie gave Steve a "yes" answer and on Steve's next at bat he nailed 5'7" Robinson. What was Robinson's best crime drama he did? This is a tough call indeed since he made so many great crime dramas. Little Caesar produced his best remembered role Cesar Enrico Bandello a ruthless Detroit gangster of the 1920's. When Robinson was gunned down at the end he cried "Mother Of Mercy is this the end of Rico?" In Key Largo his Johnny Rocco character held hostages at a Key Largo Florida boarding house during a hurricane leading Humphrey Bogart to explain how a relief train carrying supplies to Key Largo residents after a 1935 hurricane killing over 700 people was blasted off the tracks! (What Bogart said REALLY happened!) In Brother Orchid Eddie worked growing flowers at a monestary Bogart tried to rob,but Robinson caught him and he found himself. Then he blasted open Fred MacMurray's plot in Double Indemnity to kill 5'3" Barbara Stanwyck to steal her insurance but Edward discovered the policy paid a "double indemnity" if a moving train killed Barbara! In A Dispatch From Reuters,new to DVD premiering Dec.4 the day Quick Draw McGraw will FINALLY get the full DVD treatment honors along with the three other Huckleberry Hound seasons,the Cattanooga Cats,Lippy The Lion,and Wally Gator,he played the founder of the Reuters news agency. In Dr. Ehrlich's Magic Bullet Robinson played the influenza vaccine creator. He dipped into the Bible to score in The Ten Commandments,scored a TKO in Kid Galahad with Bogart 5'3" Bette Davis and James Cagney,negotiated as Interior Secretary Carl Schurz in Cheyenne Autumn signed a peace treaty to return the Cheyenne Indians back to their Oklahoma reservation after being "rammed" into a 1200 mile exodus to a barren Idaho reservation battling killer smallpox typhus and diptheria epidemics and even played in Robin And The 7 Hoods and The Song Of Norway,cutting through an opening to make my Christmas list (due around Dec.10).So while Steve Lawrence was correct on Edward G. Robinson starring as a "tough guy" crime drama star he scored great in other genres even comedy like in 1959 in A Hole In The Head with Frank Sinatra (like Robinson,Bob Barker,and petite 5' Cathy Rigby,a Dec.12 baby.)
Arch Stanton
said on 12/Mar/16
Rob, is it just me or to they look like big lifts? You can pause it just as he's knocked down and his leg is in the air. They look like munsters to me. Still looked really short in the film, a few of the actors looked almost a foot taller at times! There's the possibility he was shorter than this but we'll give him the benefit of the doubt. By the 1960s he was looking more 5'3 range but I think he's lost a bit by then. Need to see more of his films, there's a heck of a lot I've not seen, I've probably seen a dozen.
Editor Rob: it was tough to tell from him falling down, I really couldn't see if they were big shoes.
Arch Stanton
said on 7/Mar/16
@Rob/Sam,
Click Here
click direct download link. Pause at 1 hr 46 seconds. Just as Edward G is struck down his leg is in the air and you could see he is wearing massive lifts. I noticed it even in normal running. When I paused it right at the moment you can see the hideous things he was wearing, almost like Gothic platform type shoes or is it just me and the light?
Sam
said on 23/Jul/15
Definitely an actor who wore lifts in his leading roles, at times Robinson could pass 5'6" thanks to generous footwear. When he's a secondary (but significant) character, like in Double Indemnity or Key Largo, or maybe he wouldn't dare try lifts around scathing witted directors like Wilder or Huston.
Smudge
said on 22/Jun/15
Just seen the film 'Destroyer'. Was intrigued by both EGR and Leo Gorsey looking the same height. Further being that height myself I wondered id they had the same difficulties I had. I had always to prove myself twice to be noticed. People were picked for roles I n life simply because of their height not for their ability.
Smudge
said on 22/Jun/15
Just seen the film 'Destroyer'. Was intrigued by both EGR and Leo Gorsey looking the same height.
Sam
said on 17/Jun/15
Rob, could you add Scarlet Street and The Sea Wolf to his credits?
Sam
said on 9/Jan/15
Yeah, but I see a maximum of a half-inch between Cagney and Robinson and in several stills they look dead-on equal.
Arch Stanton
said on 7/Jan/15
By his 60s films could look as low as 5 ft 3. I think 5'4 range peak you're definitely more accurate. I think 5'5 or 5'6" is genuine but what he measured in dress shoes, so in between at 5'5.5 in shoes makes sense to me.
Arch Stanton
said on 7/Jan/15
Cagney edged him out I think Sam.
Arch Stanton
said on 7/Jan/15
Finally LOL!!
Sam
said on 6/Jan/15
I think it's possible that Robinson was something like 5'4.5". If you g image search them together in an early movie called Smart Money, he looks pretty much the same height as James Cagney.
I would say he's a guy who measured 5'6" or near it in shoes and started claiming it as his height.
[Editor Rob: 5ft 4.5 might be more on the money, it is hard with some of these actors who may have worn a lift in some films.]
Parker
said on 4/Jan/15
Looks 2 inches shorter than Ladd in this pic,but not sure what either man has in terms of footwear.
Click Here
Arch Stanton
said on 2/Jan/15
Rob did you have time to look into it? Sam and I think 5'4" range!!
Arch Stanton
said on 2/Dec/14
Rob have a look in the commons
Click Here
there's some better images in there of him standing up with co stars. He looks taller than you'd expect next to Victor!
Arch Stanton
said on 19/Nov/14
Rob is there any change of a tweak to 5'4.5 and adding a photo?. I've seen a ton of his movies now and even in Little Caesar period he's struggling with that 5 ft 5 mark really, I watched it again the other day. I think his 5 ft 5 or 5 ft 6 is in shoes as Sam says. I can imagine him getting measured at 5'5.5" in normal shoes. Cagney edged him out in Smart Money
Click Here
and he made Sinatra look tall!!
Click Here
By his 60s films he was struggling with 5 ft 4 I think, but peak it's difficult to quite see the full 5'5 a lot of the time.
[Editor Rob: I'll have a think on that]
wishbone
said on 13/Nov/14
I'm 5'7". Edward G. Robinson was also 5'7". While he mostly did great WB crime dramas like Brother Orchid and Little Caesar,Edward could (and did) work other movie genres. He was funny in Robin And The 7 Hoods and as Carl Schurz,Secreatary Of The Interior in the 1870's,signed the peace treaty at the end of Cheyenne Autumn,enabling the Cheyenne Indian tribe to return to their reservation on the Canada/Montana border. Many people sadly these days do not watch the classics from 1920-1970,but take time sometime to watch Kid Galahad or A Dispatch From Reuters to see "quality" acting like Edward G. Robinson made. (I'm going to land Brother Orchid,Quo Vadis,and other "quality" classic DVD's soon. These were "quality" movies studios hardly make now!)
Sam
said on 11/Aug/14
I agree, he was a questionable 5'5". He looked more a solid 11 inches shorter than Fred MacMurray in Double Indemnity, so 5'4" range...that was my favorite Robinson role, he was a very good villain but even cooler as relative good guys, basically moral bulldogs in Indemnity, also in Orson Welles's The Stranger.
Arch Stanton
said on 25/Jul/14
@Sam In Cheyenne Autumn he looked nearer 5 ft 3 than 5 ft 5!! He'd have been in his early 70s by then. He'd lost height definitely by that film. I mean he was a questionable 5 ft 5 peak.
Sam
said on 1/Jul/14
I always pictured Robinson as a tad shorter than James Cagney, but they really looked to have been quite close in height.
Click Here
Arch Stanton
said on 5/Jun/14
Wearing really big gangster shoes too and still looked really short!
Arch Stanton
said on 5/Jun/14
Yeah 5'5 looks about right in Little Caesar.
Arch Stanton
said on 2/May/14
He looks really short in Scarlet Street (correction), doesn't look anything more than this.
Arch Stanton
said on 2/May/14
He looks really short in The Scarlet Letter, doesn't look anything more than this.
Arch Stanton
said on 1/May/14
I can't remember Sam! I was too engrossed in the plot when I saw it to notice his height in it!
Sam
said on 24/Apr/14
Arch, don't you think at times that there seems like almost a foot between Robinson and Fred MacMurray in Double Indemnity or at least 10 inches difference even sounds a little conservative? I think his quote about 5'5" or 5'6" could be his height in shoes.
Arch Stanton
said on 8/Mar/14
Rob can you add The Stranger, Little Caesar, Double Indemnity, Kid Galahad and Hell on Frisco Bay? Yeah he easily looks this short in The Stranger.
BUTCHIE
said on 22/Dec/13
PROBABLY 5'4 WHAT A GREAT STAR AND PROBABLY VERY RESPECTABLE, SUR WISH HE WAS ALIVE TODAY
Doubted.
said on 16/Dec/13
Probably closer to 5'2". If he is claiming to be 5'5" you can be sure he has added 2" or 3".
Mammal X
said on 4/Jan/13
In his youth, I can believe Eddie was maybe 5'5" (right out of bed, good posture)...but he was probably closer to 5'4.5" - he was a small man. But damn, he had stage presence! He "filmed" like he was 6 foot tall. Now, by the time he made the Ten Commandments, he was diminished, but young? Close to 5'5".
Sam
said on 13/Dec/11
Robinson's character in Double Indemnity makes a big deal about Fred MacMurray's 6'3" stature. However, Robinson (while much shorter) never looks more than a foot shorter than MacMurray. He may have fudged his height up a bit from 5'4" or something but I doubt Robinson was as small as 5'1"
PAUL M.
said on 12/Dec/11
No way is EGB 5'5 he is probably closer to 5'1 at his best. I watched a bunch of his films and you could see how they had to change things in order for him to look taller especially by surounding him with shorter actors just like they did for Alan Ladd. If you look at them while they stand next to a door you should be able to see that the top of a wall is around eight feet (tie beem)and then minus another foot to the top of the door.Even when he wore top hats it just made him look smaller.At least Prince admits to 5'1 so should the late EGR.
Mr. Kaplan
said on 11/Jul/11
He's small than that. He and Frank Sinatra made a Frank Capra picture together called "A Hole in the Head". Well, Frank towers him by a good three inches.