Eleanor Tomlinson's Height
5ft 7 ½ (171.5 cm)
English actress, best known for playing Demelza on TV series Poldark and for roles in films Jack the Giant Killer, Angus, Thongs and Perfect Snogging and Alleycats. On her Spotlight casting page, she used to be listed as
"Height: 5 feet 8 inches"
. In this photo I'm wearing
Converse
thin, whilst Eleanor was wearing a heel, giving her a footwear advantage of 2 inches over me.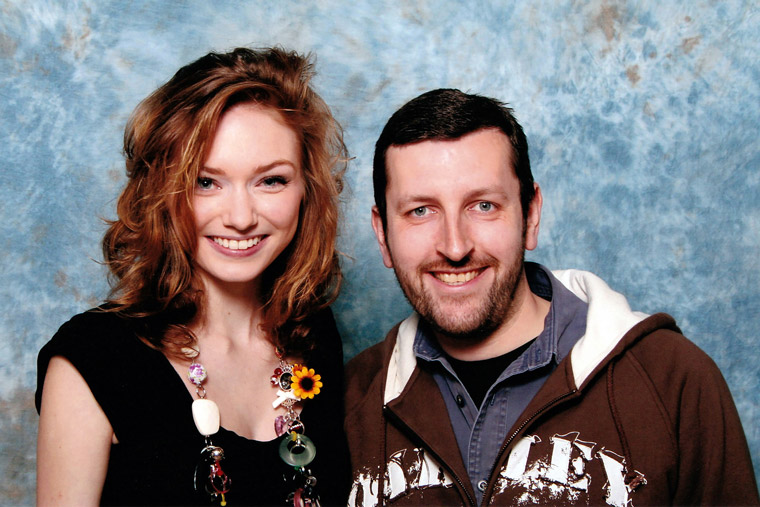 You May Be Interested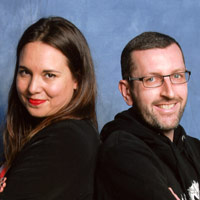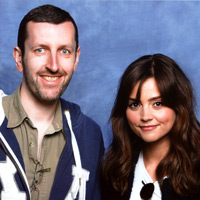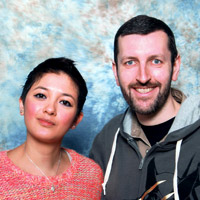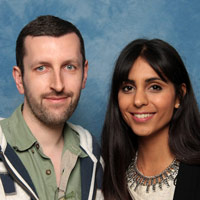 Add a Comment
27 comments
Average Guess (17 Votes)
5ft 7.41in (171.2cm)
RJT
said on 16/Aug/20
She's beautiful women with fair skin and slender build, great height at 5ft 7 and changes. I want my GF to be similar to her physically and height wise, lol.
JohnMoore-162cm
said on 28/Jun/20
She's 171cm , a bit shorter than this listing
Jam Cherry
said on 13/Jun/20
171.5 cm seems fair enough
Lis
said on 7/May/20
I'm surprised she's 171cm, it's still tall for sure but she looked 175cm to me on Love, Wedding Repeat.
Nik Ashton
said on 3/Jan/20
@ Rob - Are you slouching?

Editor Rob
A bit, however I think the photo is pretty close to how the difference seemed in person!
185
said on 21/Sep/19
She looks so cute in the picture with you. Though 2 inches more footwear than you but i feel she could be really close to your height.
Christian 6'5 3/8
said on 30/Aug/19
5'7", since Rob's posture's crappy.

Editor Rob
I'm not sure I'd go that low for her, she looks very slender in person, I think that was her only convention.
Nik
said on 5/Aug/18
I can buy this listing, but no more!
Strong 5ft9
said on 29/Mar/17
I think a weak 5'9" in heels looks more like it maybe.
Captain Stewie
said on 16/Feb/14
I'm a 6'1" man and I met her and she looked about 5 inches shorter than me...
5'8"? Any thoughts Rob?
[Editor Rob: she is close to it]
Sam
said on 5/Sep/13
Perfect snogging sounds nice, oh it's a movie?...and she's a good height, close to 5'8".
truth179cm
said on 29/Aug/13
Rob looks shorter by 2cm because he is leaning. Up straight I would definately see 4cm.
J.Lee
said on 18/Aug/13
If this is 4 cm, I'm very curious what it would look like if she was 2.5 inches taller
J.Lee
said on 29/Jul/13
Rob when you are standing closer to someone, do you appear closer in height than if you were a few feet off to the side?
[Editor Rob: you can appear taller yes, but it can depend on how near the photographer is and how high the camera is.

the further away the camera and the nearer it's height to the smaller person the less anybody would have an advantage.]
J.Lee
said on 25/Jul/13
Rob how much taller is she than you here? I think in the past you showed a photo to prove it wasn't much
[Editor Rob: I would say close to 3cm]
Emily
said on 20/Feb/13
She looks taller in these pictures:
Click Here
Olive
said on 5/Aug/12
When i saw her in Angus thongs and the perfect snogging i thought she was like five foot eleven but i guess i was wrong and she is a very beautiful girl
Kostas
said on 15/Aug/11
@Aaron:that's rude...I mean listen to you..."old hags"...It's not like us guys turn into beauties when we start getting bald and everything (although I admit that there are some guys out there that can pull this look off). She looks fine and probably will continue to do so for many years to come!
makeyes
said on 6/Apr/11
lol i bet 99% of the guys who clicked the heels image (above) didn't look at the heels, at least not at first.... :-D same here really, she's very pretty.
she does look around the 5'7 mark, could pass as 5'8 occasionally.
ikbtops
said on 26/Mar/11
Beautiful at 5'7" or 7'5". Lucky guy...
Is that a Scientologists version of the rosary?
TheVerve180
said on 20/Mar/11
5ft7 or 5ft8 is probably the most attractive height for a woman.
Matt
said on 11/Mar/11
her chin is almost 3 inches higher yet her head is like 1.25 inches higher lol
fighterxx
said on 11/Mar/11
@Aaron so, who cares what you think and what your taste in women are? You're only 16.
Eleanor is beautiful at 5'7.
gregarious ginger
said on 9/Mar/11
Wow, she looks so grown up here. I had no idea she was this tall.
Klaus
said on 6/Mar/11
She had my age!
Markus
said on 2/Mar/11
Very slim and "tallish" built, adds visual height ;)
Attractive lady btw!
Alice
said on 28/Feb/11
She was in Alice in Wonderland. Her legs in that photo look like twigs. At an inch taller, taking away the difference, Id say around about 5'7".