Elliott Gould's Height
6ft 1 (185.4 cm)
Peak height was 6ft 2 (188 cm)
American actor best known for roles in films such as MASH, Bob & Carol & Ted & Alice, Capricorn One, The Ocean film series, The Long Goodbye, California Split, The Touch, Bugsy, American History X and TV show Friends. PlayGirl magazine 1975 mentioned
"He stands 6'3" and weighs 205"
although in The Desert News (10/6/77) Elliot himself claimed
"I'm 6 feet 2 inches"
.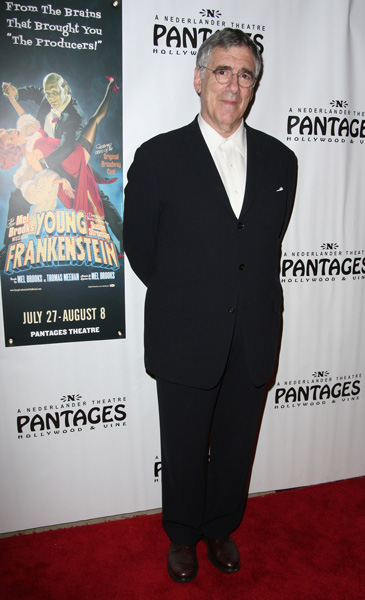 Photos by PR Photos
You May Be Interested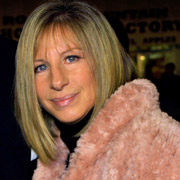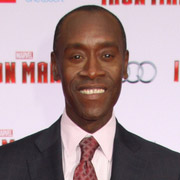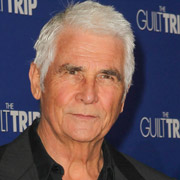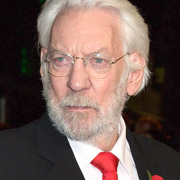 Add a Comment
86 comments
Average Guess (18 Votes)
Peak: 6ft 2.13in (188.3cm)
Current: 6ft 0.88in (185.1cm)
Rampage(-_-_-)Clover
said on 23/Sep/20
Strong 6ft2 is highly likely for Elliott if Sutherland's peak is accurate
Tall Sam
said on 19/Jul/20
I agree he was a good candidate for 6'2.5", he was about an inch taller than Arnold Schwarzenegger and more like an inch, rather than an inch and a half, shorter than Donald Sutherland.
Rampage(-_-_-)Clover
said on 14/Jul/20
Looked at least 6ft2 beside Schwimmer. In his prime I absolutely believe he was a bit over this
Kebapsever
said on 12/Jul/20
In friends he looked like strong 6'2 maybe even 6'3 next to David Schwimmer.
Rampage(-_-_-)Clover
said on 11/Jun/20
Strong 6ft2 peak (w/h 6ft3 out of bed)
Camitori
said on 29/Nov/19
His son is listed at 173 cm, big difference
Paul NS (6ft 0.5)
said on 29/Aug/19
With 6ft 0 John Mulaney
Click Here
With 6ft 4.5 David Walton
Click Here
With 6ft 1 Jemaine Clement
Click Here
With 5ft 10 Dule Hill
Click Here
Danimal may be generalizing, but he's most likely correct about Gould. To be fair though, he's an older guy; he very well could stretch to something like 6ft 0.5 under the stadiometer. But I wouldn't go above that for today's height
cmillzz
said on 20/Jul/19
@Danimal
Dude, just because the average height loss is 2" by age 80 (which I'm a bit skeptical of to be honest) doesn't mean Gould has lost that much. Don't know why you have trouble understanding that.
Danimal 5'9 3/4"
said on 23/Mar/19
Rob, he's 80 years old. The man has lost 2", which is the average height loss for an 80 year old man.
mike cutchshaw
said on 14/Jan/19
I met him in Las Vegas about 20 years ago. I'm 6'1" barefoot and he had an inch on me. Solid 6" 2" at that time.
Rampage(-_-_-)Clover
said on 26/Dec/18
Bit over 6ft2 peak, today looks like he's struggling with 6ft1
Sandy Cowell
said on 21/Jun/18
...and yes, I do know Poirot is Belgian!
😛
Sandy Cowell
said on 20/Jun/18
⭐️ Interestingly, Gould is written up as 6ft3 on something I just found when I Googled him!
I also found out just now that he was married for 8 years to Barbra Streisand! After they broke up, she married James Brolin, also 6ft2! She must have a thing for men of that height!
Sandy Cowell
said on 20/Jun/18
I know that voice anywhere!
I just heard him in an episode of 'Poirot' called 'The Mystery of the Blue Train'!
I looked up and, sure enough, it IS the very dude, still looking tall, hair a bit greyer, and voice every bit as distinctive!
So from creepy Stephen King parts, famous comedy roles and Hollywood parts galore, he still has time for an episode of 'Poirot'! That is more than I can say for myself, as I can't stand David Suchet's French accent! Or his physique, for that matter! Ooh la la NOT!
I agree with 6ft2 for Elliott's peak and 6ft1 for how tall he stands today!
Now I am going to find something else to watch!
MAD SAM
said on 12/Jun/18
188-189 cm when he was young, kinda 184-185 cm now ; seems a really gentle guy
berta
said on 20/Mar/18
he looked a very veeeeeery legit 6 foot 2 guy peak. i do believe this guy was similar range to joel kinnaman peak. 1/4 over is very likely. ore maybe donald suterhland was 191 cm. that is very likely too.
Struan
said on 15/Aug/17
He's no more than an inch lower than Donald Sutherland in MASH when they were both in their peak, so I think you have him at least half an inch too low in his peak, Rob :)
Rampage(-_-_-)Clover
said on 15/Jul/17
Looked barely over 6ft w/h Liev Schrieber
AJ
said on 26/Jun/17
How about 6'2.25" peak since he edged alda?
Sam
said on 28/Feb/17
Rob, could you take a look at him for 189 cm peak listing? I think in MASH with Sutherland or The Long Goodbye with Schwarzenegger he looks a little too tall for a flat 6'2" guy.
berta
said on 23/Jan/17
at peak he looked like a strong 6 foot2 guy. him and connery back to back could have been very close. but this guy could have been 2-3 mm taler than connery. i think he was almost 189. 188.7 in that range. today he looks no more than 185
S.J.H
said on 11/Jan/17
Accurate. He does look 6'1 now and past tense 6'2
Sandy Cowell
said on 11/Jan/17
Elliott had a very menacing part, as the hotel dude who warns the family about isolation, in the remake of 'the Shining'.
I doubt he'd have been able to pull it off so well if he hadn't been so tall!
6ft2 for youthful height, I'd say, 6ft1.5 when he starred in 'the Shining' (1990's latter half) and 6ft0.75 now!
Rampage(-_-_-)Clover
said on 1/Jun/16
Big 6ft2 in the MASH years. Actually he looked a good 2in taller than Edward Norton in American History X.
jtm
said on 21/May/16
alda was probably more 6'1.5.
Arch Stanton
said on 19/May/16
Yeah 6'2.25 for Gould peak quite possible.
AJ
said on 18/May/16
Rob he did edge out alda in M*A*S*H* maybe a small upgrade is due.
Rampage(-_-_-)Clover
said on 1/May/16
6ft1 flat today, Rob?
I think he did clear 6ft2 though when he was on M*A*S*H
Editor Rob: yes he looks down to that now.
Rampage(-_-_-)Clover
said on 21/Mar/16
Donald Sutherland - 6ft3½(192cm)
Elliott Gould - 6ft2¼(189cm)
Alan Alda - 6ft2(188cm)
Rampage(-_-_-)Clover
said on 25/Jan/16
Yeah he edged out Alda and was 1in give or take below Sutherland. Most likely a little over 6ft2. Could pass for 6ft3 at times but probably wasn't quite that unless Donald was actually 6ft4 and most agree he was a bit shy of that
Sam
said on 14/Oct/15
Spelling I believe of his last name culminates in two Ts BTW.
Do you really think that there's 1.5 inches between Gould and Donald Sutherland at their peaks? I think the most you can say is an inch and often they looked closer in height than that IMO.
Click Here
Also here with Arnold Schwarzenegger.
Click Here
Some strange angle here with Paul Sorvino.
Click Here
Chance he'd be better listed at 6'2.25" or 6'2.5", Rob?
AJ
said on 8/Oct/15
Looked slightly taller than alda on MASH. 6'2.5 peak might nearer.
Rampage(-_-_-)Clover
said on 19/Sep/15
Gould - 6ft2-2½
Sutherland - 6ft3½-4
Arch Stanton
said on 19/Aug/15
Rob can you add a photo and Friends and films like Bob & Carol & Ted & Alice, The Ocean film series, The Long Goodbye, California Split, The Touch, Capricorn One, Bugsy and Little Murders?
Alex
said on 3/May/15
I really think he was over 6'2 when young, he just looked a legit 190 guy in all his movies. Furthermore he was, as said below, just slightly shorter than 6ft 3.5in sutherland and clearly taller than 6'1 schwimmer in the nineties. Rob do you think he could have understimated his height when interviewed? Don't you think he could have a little upgrade?
Click Here
Judd
said on 24/Jan/15
I think he was 6'2" for sure. Today 6'1-1.25" is deep likely!
Rampage(-_-_-)Clover
said on 1/Jan/15
He may have downplayed it slightly. He could look 6ft3 at times on MASH.
Sam
said on 30/Dec/14
I think it's quite possible that he was in between 6'2" and 6'3" at peak, it could have been that he was 6'2.5" and just used 6'2" as a rounded number. I bet in the 70s, he would be eye-to-eye with Jon Voight. I think he's lost more than an inch with age at this point.
cole
said on 4/Dec/14
In the first season of 'Friends' (1994), he was in his mid 50's and still looked 6'2.5, as he was about 1.5in taller than David Schwimmer. Now on 'Ray Donovan' he looks more 6'1.25-1.5 so he likely lost quite a bit in his late 60's and 70's.
Rampage(-_-_-)Clover
said on 27/Oct/14
Strong 6ft2 minimum peak. Sutherland always looked around 1in taller on MASH
jimbo
said on 12/Sep/14
Watching Escape to Athena - he looks as if he has an inch or two on Roger Moore. Quite a noticeable difference.
avi
said on 5/Jan/14
Sutherland is more of a 6'3 guy. So this listing seems right.
Rampage(-_-_-)Clover
said on 8/Nov/13
"Elliot Gould's height is 6ft 1.75in (187cm)"
"Peak height was 6ft 2.5in (189cm)"
Arch Stanton
said on 22/Sep/13
Donald Sutherland looks about 1.5-2 inches taller in MASH. I'd say 6'2" peak is accurate.
Sam
said on 26/Jun/13
Why did you go with the 6'2" listing over 6'3", Rob? Maybe 6'2.5". He looks closer to 6'3" in his younger years with Donald Sutherland, the latter looking to have a half inch advantage or less.
Click Here
[Editor Rob: he could have been 2.5]
ItalianGuy
said on 21/Jan/13
I walked by Elliot at a public event, actually a play-reading in Hollywood, and was surprised how tall he was. Looked about 6'3". Seemed like a nice guy, too.
Ajax
said on 21/Jan/12
Like rob said, celebs will almost never say they are shorter then their actual height.
Franz
said on 16/Sep/11
In "M.A.S.H." he was often standing close to Donald Sutherland and he seemed to have the same height. Also in the movie with Roger Moore, Elliot Gould looked more than 2 inches taller. I thought that peak height could have been 6 ft 3 in.
adz
said on 31/Jul/11
Really?? 6ft 2 peak?? He towered over 6ft1 David Schwimmer.
Sam
said on 20/May/11
I think 6'2.5" is a fairer peak height if you compare him to others in his 70s movies
Rampage(-_-_-)Clover
said on 11/May/11
He is looking more 186-187cm range today but on Friends about 10 years ago when he was about 60 he was still looking over 6"2 in comparison to David Scwhimmer
Mr.V
said on 5/Apr/11
Elliott was actually noticeably taller than a young John Candy in "The Silent Partner" . He may have claimed 6'2" , but to me he always looked a solid 6'3" at peak . He was also much taller than Roger Moore in "Escape To Athena" . I posted the links to some clips on the Moore page .
Martyr
said on 3/Mar/11
Slightly shorter than Chevy Chase, but nearly 2 inches taller than Dan Aykroyd on SNL. Aykroyd was probably never over 6'1. Gould was also taller than a young Schwarzenegger in Altman's masterpiece The Long Goodbye... 190cm at peak for me...
Rampage(-_-_-)Clover
said on 19/Dec/10
Fine but his peak height should be at least 6"2.5(189cm)...
Rampage(-_-_-)Clover
said on 3/Dec/10
Why 187cm Rob?
[Editor Rob: I think nowadays he looks in that range]
Hugh 190cm
said on 19/May/09
Sutherland was taller than him by around an inch. I'd say 6ft3 is correct for his peak and 6ft2/6ft2.5 now. Sutherland is probably a weak 6ft3 nowadays.
Charles
said on 29/Apr/09
He was taller than Schwarzenegger in the long goodbye, so I tonk he was 6'3 or at least 6'2 and a half
Hugh
said on 11/Oct/08
I dunno, He looks between 6ft1 and 6ft2 in recent pics but his posture is horrendous. I'm sure he is a solid 6ft2 nowadays and 6ft3 in his prime.
Ed T.
said on 17/Jul/08
I doubt Elliot Gould was ever 6'3". He was tall but not very tall. Probably closer to 6'2" when younger. There was a noticeable difference between Sutherland and Gould in Mash, but I don't believe Sutherland was quite 6'4", maybe 6'3.5", maybe.
Marty
said on 23/Jun/08
Il Elliott Gould is billed at 6'3" at his peak height than Donald Sutherland was at least 6 ft 4.25 in at his peak cause I am just watching the movie MASH and there is a good 1.25 in difference between the two.
Adam
said on 11/May/08
Taller (and with poor posture)than Norton (6' 0.25") in 'American History X'.
dmeyer
said on 9/Sep/07
1 in is not mush considering his age and weight
glenn
said on 9/Sep/07
understandable ed.
Ed
said on 9/Sep/07
He was in a movie with Harrison Ford in 1970 called Getting Straight, and he had easily around 3 inches on Ford. I think 6ft3 in his younger days is spot on, and now he's pushing 6ft2. He's most likely suffered a little height loss, and then there's the issue of all that weight he now carries around that has got to affect his posture in a big way.
glenn
said on 8/Sep/07
he was 6-3.i saw him many times years ago.
Marty
said on 8/Sep/07
Many people lose their height as they get older (after 60) so Elliott Gould may have very well been 6"3 when he was young but may be only 6"1 now. You can't compare two actors standing together in a scene, one may be standing a little ahead of the other. It's called 'scaling' and sometimes they do it on purpose, ex, in 'Lord of the Rings' with make the hobbit actors look smaller.
And a last note to 'Taylor' writing from July, Elliott was heavy about 5 years ago but since then has lost a WHOLE lot of weight and is really not out of shape, No way can he be 260 lbs. dude. So I don't know when's the last time you saw Gould....
Kramer
said on 6/Aug/07
I met Elliot Gould in the late 1980s and there is no way he is 6'3" or even 6'2'. I am 6'1 1/2" and I was expecting him to be taller than me (because I assumed he was 6'3" and he wasn't--which shocked me).
dmeyer
said on 25/Jul/07
hasnt lost mush considering he is 70 also he is big so he is the prove weight dosnt necesseraly make you loose height since he lost less than skinny guys
George H.
said on 11/Jul/07
Gould and Beatty in Bugsy.
Click Here
Mr. R
said on 11/Jul/07
I usually see Elliott at SAG Meetings, and he is a BIG GUY. He is still at least 6-2.
Taylor
said on 9/Jul/07
Elliot is tall and is very out of shape. he stands 6'3 or 4 even and weighs over 260 pounds
talker
said on 10/Jun/07
Gould was definitely 6'3" in his youth,i just saw "the long goodbye" yesterday and he looks about 2" taller than Arnold in their scene together,when Arnold was very young and a complete unknown,he has a non speaking part as a hood there.
Warren Beatty was 6'2" 20 years ago when i stood next to him in NYC.
dmeyer
said on 13/May/07
pitt looked close to his height in ocean 12 but elliot did look taller than schwimmer in friends si aleast 6'2
George H
said on 27/Jun/06
Also, Frank2, this is what you wrote re. Beatty and Hackman's heights on the Beatty page of this site: Frank2 says on 21/Mar/06
I saw and spoke with him at the time he was filming Bulworth which was in 1998. No way is he my height. I'd bet a million dollars on that one. He's a solid 6'1" and was possibly 6'2" back when he did Bonnie and Clyde. I mean he was the same height as Gene Hackman! And don't tell me Hackman is 5'11" or I'll scream and run amok!
I visited that website again for photos of Beatty and Hackman together and sure enough they're the same height in most photos. I think the photo you showed is taken at an angle. That is Beatty is standing in the center against the car and the others are all, increasingly, closer to the camera, in a half circle. Anyway, here
Friends Fan
said on 26/Jun/06
Was watching an early episode of friends today which featured Elliot Gould and Tom Selleck and Selleck dwarfed Gould by 3 inches. The episode was titled The one where joey moves out.
Mr. R
said on 25/Jun/06
I think that Elliot was about 6-3 at peak, but David is right - He is now closer to 6-1. I see him around town at different Hollywood functions.
George H
said on 22/Jun/06
Frank, I'm 6'1" in my bare feet and on the night I spoke with Beatty I was wearing my - be it quite worn - boots. We were a foot apart, max, and he was wearing normal shoes without lifts. Still, he had about an inch on me because I had to look up at him for eyecontact. I met him in September 2004. I had my annual physical in Feb. 2005 where I, as always, was measured in bare feet. I still stand a full 6'1". He was taller than I am, we were standing on level ground separated by a rope type thing. No way was the red carpet he was standing on three inches higher than where we were standing. He also was between one and two inches taller than Jeremy Irons who was with them on the red carpet and who's supposedly my height, 6'1". They were wearing similar type shoes.
Frank2
said on 20/Jun/06
George, I'm 5'11" and when I spoke with Beatty he was most certainly tall, but he wasn't 6'2". He was about two inches taller than me.
And Gould is at least 6'2".
David
said on 19/Jun/06
The Ocean's Eleven photo PROVES that Gould is only about 6ft 1.5in. If Clooney is about 5ft.10 (if that much), you notice that an alleged 6ft.3in Gould should be towering over Clooney in the picture (i.e., almost 5 inches taller). He is NOT. The Gould/Beatty photo from Bugsy shows a slightly shorter (look at the shoulders of both actors) Gould than the 6'2" Beatty.
David
said on 13/Jun/06
Having met Gould, I can tell you he is about my height (6ft 1.5 in). I was actually surprised that he was not taller.
George H
said on 13/Jun/06
Frank2: I'm 6'1" in my bare feet and he was taller than me, sans lifts. I'm talking September 2004 here. My wife's the Beatty fan in our family, but that night he made quite an impression on me for being so friendly while signing my program and because he was a lot taller than I'd imagined him to be.
Frank2
said on 12/Jun/06
Except that Beatty is 6'1", not 6'2". In Bonnie and Clyde, Beatty was about an inch shorter than 6'2" Gene Hackman.
Beatty and Hackman:
Click Here
George H
said on 12/Jun/06
Gould with 6'2" Warren Beatty in "bugsy"
Click Here
The website says the movie is from 1991
Gonzalo
said on 12/Jun/06
Yes, I think 6`3 sounds reasonable. And he is still very big.
ForensicNYC
said on 12/Jun/06
6'4" Donald Sutherland with 6'2" Elliot Gould in gay times...
Click Here
With the cast of OCEAN'S ELEVEN, still pretty tall...
Click Here
With 8'11" Barbra Streisand...
Click Here
Glenn
said on 10/Jun/06
6-2? geez,he looked 6-4 to me 15 years ago.