James Brolin's Height
6ft 2 (188 cm)
Peak height was 6ft 3 (190.5 cm)
American actor best known for roles in films such as The Amityville Horror, Westworld, Capricorn One, Gable and Lombard, The Cape Town Affair, Catch Me If You Can, The Reagans, The Car, Skyjacked and Von Ryan's Express and TV series Marcus Welby, M.D., Hotel and Pensacola: Wings of Gold.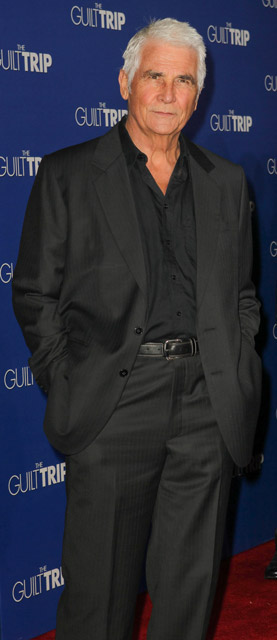 Photos by PR Photos
You May Be Interested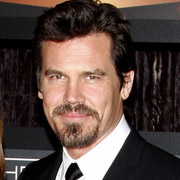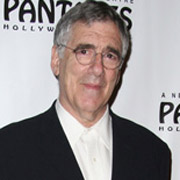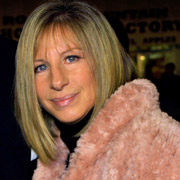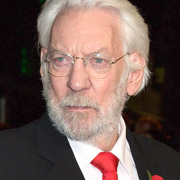 Add a Comment
72 comments
Average Guess (5 Votes)
Peak: 6ft 2.7in (189.7cm)
Current: 6ft 1.7in (187.2cm)
sulu2019
said on 14/Sep/19
His peak height was 5.5 inches taller than his son. Being 6ft 1, I am 5.5 inches taller than my dad's peak height which was 5ft 7.5 (possibly 5ft 7 now).
Rampage(-_-_-)Clover
said on 17/May/19
He still looks 6ft2 range today
berta
said on 28/Nov/17
his son called him 6 foot 4 . maybe he was 1/4 ovr this at peak and 193 in the morning
S.J.H
said on 15/Mar/17
@Mike
Meloni was a struggle on 6'0 let alone 6'0.5 , brolin peak is no way over 6'3
Mike
said on 13/Feb/17
James Brolin is 6'4. I saw him in an episode of Law and Order SVU. He looks 3.5 inches taller than 6'0.5 Christopher Meloni.
Rampage(-_-_-)Clover
said on 21/Nov/16
Could Holbrook have been 6ft1 though? I think he could it pull it off at times but 184cm is likelier though. Brolin could pass for 6ft4 at times in his prime so maybe a fraction over 6ft3. I doubt O.J. was under 6ft1 and maybe was more 186-187cm zone. Didn't look a great deal shorter than George Kennedy in the Naked Gun movies
Arch Stanton
said on 21/Nov/16
Though in a close up shot with Hal Holbrook Brolin looks a good 3 inches taller, something like 6'3.25 is possible but OJ looks taller than the 185 I think Rob has him at in that film.
Arch Stanton
said on 21/Nov/16
Rob, is it worth doing a peak and current? He must surely have lost height now, though last time I saw him with Josh he still looked near this. In Capricorn One oddly at times he barelly looked taller than OJ Simpson. I think we can rule out 192-3, though he could sometimes look a comfortable 6'3.
Editor Rob: yes Arch, he has lost some height by now.
Rampage(-_-_-)Clover
said on 21/Mar/16
Rob, could he have been a fraction over this at peak?
Rampage(-_-_-)Clover
said on 21/Feb/16
I bet he claims 6ft4.
movieguy
said on 17/Jan/16
Just looked at a couple of photos of Brolin with Clint Eastwood. In the one from the 1970's Eastwood looked taller. The more recent shot has Brolin the taller of the pair. Maybe not great camera angles but still Eastwood seems to have lost more height in comparison.
Sam
said on 27/Nov/15
Didn't he claims 6'4" or have that height listed for him back in the day? I think a lot of 6'3" range actors try to claim 6'4" for themselves at some point.
Rampage(-_-_-)Clover
said on 16/Sep/15
Arch, I agree. He could look close to 6ft4. A strong 6ft3 peak is possible for him. Today I think he might be nearer 6ft2.
He's 75 but looks barely 50...
Arch Stanton
said on 1/Sep/15
I'll have to watch Skyjacked and Capricorn One to see how he fared with Heston and Elliott Gould. That would be good for comparison.
Arch Stanton
said on 1/Sep/15
Rob see also 1 hr 32 to the end of that film. Bisset's in heels and he still looks a good 8 inches taller at the end I think.
Arch Stanton
said on 1/Sep/15
Rob see 25 to 28 minutes him walking about from Cape Town Affair in 1967.
Click Here
To me he could pass for weak 6'4. Clearly easily 6'3, you might be undercutting him a bit, I guess 6'3 is still a big height though.
Arch Stanton
said on 1/Sep/15
In Amityville he could look a strong 6 ft 3 type of guy but long hair with quite a lot of bounce in it could make him look almost 6 ft 4.
Arch Stanton
said on 1/Sep/15
Rob can you add a photo and films Capricorn One, Gable and Lombard, The Cape Town Affair, Catch Me If You Can, The Reagans, The Car, Skyjacked and Von Ryan's Express and TV series Marcus Welby, M.D., Hotel and Pensacola: Wings of Gold?
[Editor Rob: I'd forgotten he was in those TV shows.]
Rampage(-_-_-)Clover
said on 18/Mar/15
Rob, maybe 6ft2 flat now?
That's pretty good going for 74.
Rampage(-_-_-)Clover
said on 29/Jan/15
Peak: 191-192cm
Today: 188cm
Rampage(-_-_-)Clover
said on 7/Nov/14
He does look closer to 6ft2 nowadays.
bodwaya
said on 20/Aug/14
in wedding wars he 1 inch taller then eric dane
Hypado
said on 8/Jul/14
James Brolin
Peak: 191cm
Now: 188cm
pataan19
said on 11/Jun/14
Rob, would you say he's lost a bit of height now at the age of 73. He might be more 6'1.5"-2" range today.
Click Here
[Editor Rob: he could be down that range yeah]
Rampage(-_-_-)Clover
said on 19/Dec/13
"Peak height was 6ft 3.25in (191cm)"
"James Brolin's height is 6ft 2in (188cm)"
Looked near 6ft4 in his prime.
J BROWNE
said on 31/May/13
I,VE MET HIM. YOU'RE RIGHT ON, HE'S EXACTLY 6'3.
steven
said on 18/Jan/12
he look 6'1 with 5'6 Jesse Eisenberg.
Marcus Welby
said on 12/Oct/11
use to be listed at 6'4"
Halb
said on 17/Jun/11
Looked like he has a couple of inches on Jerry O'Connell in the Defenders.
Rampage(-_-_-)Clover
said on 1/Jan/11
6"3.5(192cm) should be his peak...today he's 190cm
Shadow2
said on 12/Nov/10
He was min 6'3", maybe 6'3.5", when I was standing alongside him on a movie set in the mid 1990's. His character's "enforcer" in the movie was 6'8" (Brad Garrett's height) which made us all look small.
Mr. Kaplan
said on 31/Oct/10
Not a hair over 6'3". Looks about 6'2.5" to me (peak).
Lynne
said on 26/Mar/09
this isn't about Brolin' height however I would like to throw this question out to all you James Brolin fans.....I can't believe his hair can be soooo white and have those black,black eyebrows....any suggestions?
Doug
said on 10/Feb/09
Funny how the notable big guys like Sutherland, Connery, Hulk Hogan and James Brolin have considerably smaller sons who are oftne not even 6 foot flat. I tower above my father, Kiefer and Jason Connery don't even come close to theirs!! OK Connery's not 6'4" but a lot of 6'4" guys only seem to have 5'11" sons Brolin, Hogan, etc. I'm sure something to do with the genes that taller mothers tend to produce taller sons and taller fathers tend to produce taller daughters e.g Uma Thurmans father is 6'4" etc and a taller father often doesn't mean that the son will be tall. I know that Sutherlands other son is 6'5" as you'd expect but there is a lot of variation in genes I think. There are plenty of average height fathers with tallish mothers who have notably tall sons, Prince William etc..
Doug
said on 7/Feb/09
I've always seen him listed at 6'4". I saw him walking with Barbara Steisand on TV and I have to say he looks it. Minimum 6'3" barefoot anyway perhaps 6'4" in shoes. I'm sure there are a lot of guys his age who'd kill to look like that!!
Hugh
said on 28/Dec/08
Looks like he could look a little closer to 6ft4 if he stood straight with Glenn.
Gert, Copenhagen
said on 11/Jul/08
I just saw SKYJACKED with Brolin and Charlton Heston(6'3) from 1972. Brolin looked shorter than Mr. Heston most of the time.
Anonymous
said on 3/Jun/08
according to a old press for playing James Bond ,he was mesured close to 6'2.
next to glen look 6'1.
Anthony
said on 14/Dec/07
He was indeed up for Bond.
glenn
said on 12/Dec/07
really mike? i never knew that.
sam
said on 12/Dec/07
Yes, Mike. No other Bond was well over 6'2" and none certainly were at least 6'3". Whether he would have been convincingly English is another case...
glenn
said on 18/Oct/07
thanks misha.6-4 huh.wow.
Viper
said on 18/Oct/07
Man, Ive seen that Car movie before on tv. I forgot that was him in it. And yeah he does look 6-4 in that movie.
Anthony
said on 16/Oct/07
I could see an easy 6'3 for this guy if he straigtened up. 6'4 at his peak was very likely.
Misha
said on 14/Oct/07
Glenn, That was a wonderful report on James Brolin - sorry I didn't get back to you sooner - I've been away from the site so long I forgot I'd even posted! That situation with security made me think that the hype and frenzy over these celebs sometimes creates an environment in which it's hard for them to act like real people. It was gratifying that Brolin turned out to be genuinely nice. Viper: "The big question is was he ever 6-4?" Yes, I think if you look at "The Car" (1977) he was stated as 6'4" in those days and looked it, and in the photo with Glenn I just don't see that he's lost much height - maybe an inch max. Observe that he's slightly behind Glenn, is slouching just a little, and that
his eyeline is almost imperceptibly tilted downwards. You guys who have him at 6'2" are being a little stingy with the man's stature. 6'3" seems dead-on.
guy
said on 10/Oct/07
He seems like one of those guys thats just big all round. He doesn't seem lanky or leggy like a lot of tall guys. Kind of built like a bear.
glenn
said on 8/Oct/07
exactly viper.great pic tom.i didnt post that below rob.find out who that was and ban.the come to think of it post.
guy
said on 8/Oct/07
He is s tanding behind Glenn. I might allow another inch if they were side by side. I still think 6'2".
[Editor Rob: actually I remember seeing a recentish film with him in it, that steve coogan dvd, his demeanour could be a bit slouchy nowadays.]
Viper
said on 8/Oct/07
The big question is was he ever 6-4.
venus
said on 7/Oct/07
James is what in his 70's. I used to watch him and Robert Young in Marcus Welby. He was tall, he looked 6'4 to me. He has shrunk since then. I give him 6'2 right now according to the pic above.
glenn
said on 7/Oct/07
oh i agree misha.if i say he is 6-3,then its just the pic decieving.
glenn
said on 7/Oct/07
misha-im good,you? interesting you bring up the brolin encounter cause i was just as curious as you are being barbara 99 percent of the time doesnt pose and 70 percent doesnt sign.i was afraid it would rub off on brolin and im a huge fan of his mainly from his appearence in the amityville horror.i couldve sworn i had a bad report from a friend of mine,but do remember he posed for one of my friends.so maybe im imagining the bad report.then when i had my minute or 2,twice this night with brolin,i realised the bad report couldnt be further from the truth.one of the sweetest men i ever met.security(the same actual guys that sometimes get in my way)tried there best to block me,but brolin went around them to make sure he posed with me.then after the event,same deal,he is walking down a street,security yelling at me that its enough,brolin notices im 10 feet behind him trying to catch up,he then breaks through security to sign my amityville horror soundtrack vinyl album.i knew id get an interesting respone by asking him the following question "how often do you sign one of these?",he then shocks and delights me by saying "i actually never saw one of those".i was pleased that as usual,i bring out an item a celeb usually doesnt sign.i usually get the same reply.its great when someone you admire is so nice to you.they should all be the same.
Tom
said on 7/Oct/07
James with Brad Garrett:
Click Here
Misha
said on 7/Oct/07
It is ludicrous to estimate James Brolin's height as slightly over 6'1" based on this photo. Just compare the photos of Glenn (Hello, my friend - how are you?) with Arlo Guthrie and Michael Caine, who are both probably around 6'1" now - Brolin towers over these guys. David (6/13/06), who is 6'1.5", stood right next to him and thought he was 6'4', So please dump these estimates of 6'1"+. Brolin is also slouching. My guess is he's not substantially under 6'3",
the height that Glenn, standing right there, estimated him to be. I'm also a little curious - Glenn, what sort of person did he strike you as being? I always liked him but was puzzled that he could marry an egomaniac prima donna like Barbra Streisand.
saga
said on 7/Oct/07
glenn is leaning too. He looks 186cm so i give him 188cm (6'2") with good posture.
danius
said on 7/Oct/07
his back is hunched, hes leaning or something, 6'1 there, add 2 inches and ugget 6'3, terrible posture.
idc
said on 6/Oct/07
he looks 6 1"/2" in that picture
ed
said on 6/Oct/07
Compare the picture of George Hertzberg who is 6'5'' standing next to a 5'8'' person with this one.(
Click Here
) Hertzbergs chin comes to the top of the head of a 5'8'' person. James Brolins chin comes to the eye level of a 5'8'' person so there must be a difference of 4-5 inches betwenn Hertzberg and Brolin. That would mean Brolin is nowadays more like 6'1.25''.
guy
said on 6/Oct/07
Refer to James Herzberg for a 6'4.5" height. Nothing close. James looks almost sub 6'2" here.
guy
said on 6/Oct/07
Looks big here. Seems more a 6'2" guy. Look at his eyeline to the top of Glenn's head. He is definately not 6'4" here that is for sure.
glenn
said on 6/Oct/07
maybe he was 6-4 in youth.hmmm.
derek
said on 6/Oct/07
I've always seen him listed as 6'4
dwight-howard 6\'11
said on 6/Oct/07
he's 6'3 got it
Franco
said on 5/Oct/07
doesnt look 190cm at all....i see 187-188cm max.
Derek
said on 5/Oct/07
Looks closer to 6'2".
glenn
said on 5/Oct/07
i felt 6-3.i couldve sworn i read 6-3 as well.6-4? was he really mentioned as that?
derek
said on 5/Oct/07
i think his peak height was 6'4
Cairo86
said on 5/Oct/07
Not both are standing upright. We must consider Glenn has his body in front of James. As we see it 6ft 1, 1.5 seems reasoned. Compensate for photo angle and 6ft 2 is better.
Matt Thomas
said on 5/Oct/07
Nah looks 6'3 here
Schnouzer Breath
said on 5/Oct/07
Looks big and imposing (hey, he was PW in bigtop Pewee, after all).
Viper
said on 5/Oct/07
I thought he was 6-4.
David
said on 13/Jun/06
Having stood right next to Brolin, I will go with 6ft 4 in. (I am 6ft 1.5in)