Elon Musk's Height
6ft 1 ½ (186.7 cm)
South-african born Entrepreneur, Business leader and inventor known for Tesla Motors, SpaceX and Paypal. He claimed on his twitter that
"am def 6'2""
and in a 2018 video
"Six-One and a Half"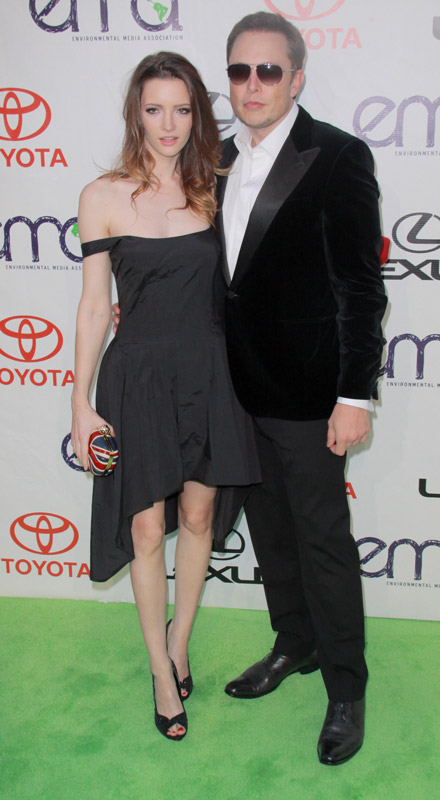 Photos by PR Photos
You May Be Interested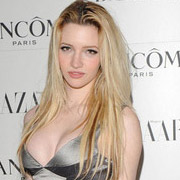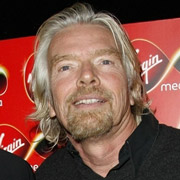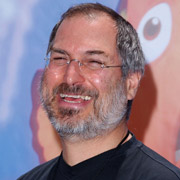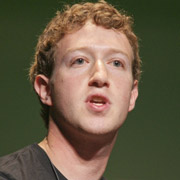 Add a Comment
55 comments
Average Guess (57 Votes)
6ft 0.96in (185.3cm)
Arch Stanton
said on 2/Oct/19
He does wear sus looking shoes from what I've seen but looks genuinely tall range. He looks heavy, Rob's guess of 230s range is what I'd guess too Rampage, I'd guess around 16 and a half stone.
Trsm
said on 1/Aug/19
He usually has his "magic" shoes... (Source: Check any photo were you can see his shoes.)
AnonymousThomas
said on 15/Jul/19
Has always looked 6'0" flat, and no more.
SnerhagAip777
said on 23/Mar/19
It's ridiculous how low the average guess is on this one.
SnerhagAip777
said on 22/Mar/19
Elon's head looks to be HUGE in some pictures. Would you say it's at least 10 inches?
@editor rob

Editor Rob
I'd estimate it looks around that size.
TheBat
said on 12/Mar/19
@Alex M.
ROFL! Do us all a favor by stop being an annoying troll. You know well enough that both Elon Musk and Chris Pratt are strong 6'1" guys.
Alex M.
said on 20/Feb/19
Muskster Height Hukster... 5'10" TO 5'11" max! Plays same height game as Chris Pratt. Same bare foot height as Pratt, 5' 10-11" and with external stacked heels, some internal lift action and fluffed hair... boom! we now approach six foot range for The Muskster and Prattster show!
TB
said on 16/Jan/19
Elon musk is 183.8 cm tall.
Bard
said on 12/Oct/18
He doesn't seem to be trying to lie about his height. 6'1.5 could be a morning measurement.
Tod Charming
said on 31/Aug/18
$20 billion networth, standing at 6'1 tall. Elon Musk is a big fish in a big pond.
He's also the same height as Donald Trump:
Click Here
:
Marquis
said on 27/Aug/18
Looks 6'0", 6'1" at absolute most.
Hammad Ali
said on 18/Aug/18
Elon is very honest about his height, he claims 6'1.5 which is exactly what's listed here. At 10:10
Click Here
Ryann
said on 14/Jun/18
Not over 6 foot. With big soles he can give a 6'2 impression.
steveoz
said on 14/May/18
186,7 cm is too much. Elon is not over 185 cm. I met him in Palo Alto. I am a technician with a height of 6'4 and I was much taller than Elon.
Carlvonlor
said on 6/May/18
I read a book about elon musk, there it was written by the journalist that Elon is 6'1 or 185 cm. The author of book is Ashlee vance.
Markz
said on 3/May/18
Elon musk was once listed as 181cm by Google. Maybe that is his real height. With big heel shoes he can come to 186-188cm range.
Bard
said on 11/Apr/18
He looks Obama's height, so 6'2 is prob with shoes. He's 6'1 range
QM6'1QM
said on 11/Mar/18
Such as Obama or 0.25 taller.
Absolute max. 186 cm/ 6'1.25".
JordanG
said on 24/Feb/18
"Mr S said on 11/Jul/17"
WOW! Doesn't something look off in that picture? Like, if not for the bottom part of his pants, it almost looks like he's just floating there!
Eagle9
said on 12/Feb/18
Edged by 6'1" Obama, even with a superior camera angle:
Click Here
Garrett188
said on 9/Feb/18
I've looked into this guy's height quite a bit and it has become increasingly clear to me that he is probably closer to 6'0.5''/ 184cm and wears 1 inch lifts to appear about 6'1.5'' / 187cm compared to others in more average footwear. Evidence of this is quite abundant. I've actually had quite a hard time finding photos where he looks like he's wearing shoes that do not appear to have lifts or odd bulges in the lace area. This is no coincidence. It is also not too atypical as I know several people 6 foot+ who wear lifts to get an extra inch or so in.
You can see here a very bulgy appearance to his shoe, making the top of his foot look very steeply angled and oddly voluminous:
Click Here
Then in this photo he has his foot angled upwards in a way that certainly would be uncomfortable without a wedge inside his shoe:
Click Here
His knees appear very high off the ground while his proportions of his femur and upper body look like a guy much closer to 6 foot.
And in images like this next to Erdogan of Turkey, he appears to have similar proportions but somehow he is lifted above the ground in a way that looks more like a 6 foot guy standing on a step then a 6'2 range guy:
Click Here
Another photo where he is of similar proportions to someone who looks to me somewhere around the 5'11-6'0 range yet looks like he's standing on top of a platform:
Click Here
This is also a guy who got hair plugs and denies it. As some mention on here, a very appearance-aware guy. I struggled to find any photos where he's wearing anything but a bulgy dress shoe/boot with pants long enough to cover the top. Anecdotally, my best friend is about 6 feet and has told me on multiple occasions that he wishes he was 6'2''. Remember, all a 6'0.5'' guy needs to look 6'1.5'' is an inch extra in his shoe. What do you guys think?
Razor
said on 7/Feb/18
Obama is clearly taller in every picture on Google images, except one.
Anonymous
said on 31/Dec/17
Hey Rob,what is Erdogan height ? with Musk.
Click Here
Editor Rob: in the past Erdogan could look anywhere in 5ft 11 to 6ft range, sometimes pulling off 6 feet flat.
Mike
said on 14/Dec/17
Considering he rarely gets sleep, 6'1.5" at least.
Rampage(-_-_-)Clover
said on 22/Nov/17
187cm looks closer
Starlo
said on 21/Nov/17
Assuming Talulah Riley is like 5'11-6'0 here, he still holds his own well... He does have a decent heel lift... but still, he'd have to be at least 6'0-6'1 barefoot. He looks like he has big feet.
Editor Rob: 6ft 1.5 for Musk is probably a good fit, he certainly was no shorter than someone like Obama and taller than Trump.
Anonymous
said on 18/Nov/17
also if that model is really 5ft8. then he has to be surely over 6ft...
Anonymous
said on 18/Nov/17
how the hell are people guessing him as low as 5ft11 so frequently and rob thinks he's about 6ft2...
Heightster
said on 5/Sep/17
Met him twice. Big, thick dude with his thick soles and lifts. 5' 11" barefoot +/- 1/2" so with all the height boosting he can pull off over 6' for sure.
Dan
said on 1/Sep/17
Quite frankly, I don't think this guy is taller than 6ft... he probably wears lifts. He made a hair transplant and lied about it so it wouldn't be surprising he lies about his height as well. He's very smart and he's a businessman, he's very aware of the importance of appearance in the industry.
Mr S
said on 11/Jul/17
To me he looks 6'1'' when standing with Obama, Trump
Also looks 6'1'' when standing with 6'5'' Kevin Systrom (tall dude next to musk)
Click Here
That being said I know someone that studied with him and they described him as bigger than me, I am 6'1'' but with a very slender frame (long legs and small torso)
Matthew Robinson
said on 4/Jun/17
He can look about 185 cm to me, perhaps he can stretch just over it on measuring. I'll guess him at 186.
Dan
said on 5/May/17
I don't think Musk is over 6 feet, frankly. He looks tall, but he also wears very thick shoes, probably with lifts in them.
Kaneff 6'0.25"
said on 5/May/17
6'1.25"/186cm is what he looks, no more no less. Probably got measured 6'1.5" early in the day and rounded up.
Alex
said on 24/Apr/17
Does somebody know his shoe size?
Peter
said on 2/Mar/17
I think he's around 6 feet. 1 inch shorter than Obama and wears lifs so he could be even shorter like 5'11. That would still make him a tall guy.
Slothee
said on 4/Feb/17
6'1.5" tops in my opinion.
Animus
said on 30/Dec/16
He looks 6ft2 (or close to it) next to Leonardo DicCaprio in the following video:
Click Here
There is a caveat, though, since DiCaprio sometimes wears thin footwear and Musk has taken a liking to boots and other thick shoes. He still has to be at least 6ft1½.
Rampage(-_-_-)Clover
said on 3/Oct/16
Rob, how likely is 6ft1 flat?
That's the current average guess...
Editor Rob: I think he can look over 6ft 1, but he may fall a bit under 6ft 2.
Rubio
said on 3/Oct/16
Wow I never thought he was 6 ft 2. He looks pretty 6'.25 6'.75 to me.. maybe 6'1 in the morning if lucky
Tom
said on 29/Sep/16
A time ago Elon was listed 5'11 everywhere and I always thought he was taller. But 6'2 seems too much for him, I usually thought he looked around 6'0.5. I think he is 184 cm. That's what a looks next to Obama. And by the way, he wears lifts, lots of people have already noticed this. He could be 6'2 in shoes, but definitely nit barefoot in my opinion. He's a 184 guy who wears some small lifts in his dress shoes which puts him at 6'2.
AAAA
said on 27/Sep/16
A friend of mine works at Space X and has met him personally. One of the first things he said is people don't realize how big he is. Steve put him at 6'3, which would mean a likely height of 6'1-6'2. He said his persona in combination with his size creates and intimidating presence
Jon
said on 27/Sep/16
6ft if he's lucky, shorter than Barack Obama
Rampage(-_-_-)Clover
said on 23/Sep/16
Really 230lbs range? I'd have thought more 210lbs
Daniel
said on 22/Sep/16
Rob curious question, how many inches would a 6'2" person eyesight level stare at on a measuring tape?
Editor Rob: 5ft 9-9.5 range, anywhere amongst that would cover 95% of 6ft 2 men.
HonestSlovene
said on 22/Sep/16
6'2 sounds about right, looks 6'1.5"-6'1.75" next to John Oliver though. Oliver is at the mid 5'11 range at least.
Rampage(-_-_-)Clover
said on 21/Sep/16
Rob, might have been measured at 6ft2 mid-morning?
Editor Rob: yeah it's not impossible he drops a bit under 6ft 2.

At least he's no Richard Branson though, claiming 6ft 2 with a serious face.
Daniel
said on 21/Sep/16
Rob this is very confusing but does 6'2 tower over 5'11, where would 5'11 see from a 6'2 person?
Editor Rob: usually the 5ft 11 guy would be looking into the mouth of a 6ft 2 fella.
Animus
said on 21/Sep/16
What do you reckon he weighs, Rob?
Editor Rob: 230's maybe
Thomas6ft1
said on 21/Sep/16
HEY Rob, Are you sure he's really 6'2" barefoot and not 6'1" flat? The 6'2" claim could be in shoes.
Editor Rob: I wouldn't have guessed a flat 6ft 1, but I can see a 6ft 1.5 argument for him...the fact he says 'definitely' 6ft 2 means he must have measured near it, of course he might have been in a shoe.

A2Z
said on 20/Sep/16
Funny enough this guy use to get listed 181cm on every site and now he's 6'2" all of a sudden? maybe wearing lifts, surgery or a sudden growth spurt lol.
Editor Rob: maybe just somebody guessed him wrong and other sites used the dodgy height?

Has happened a lot over the last 15 years.
MD
said on 19/Sep/16
With 5'11.5" John Oliver:
Click Here
ly
said on 19/Sep/16
Maybe hes 6ft2 with his transplanted hair but no way over 6ft1.5 without it,he barely edges Obama.
Rampage(-_-_-)Clover
said on 19/Sep/16
Does look close to this
James
said on 19/Sep/16
Yes, looked to have a solid inch on Obama.
Editor Rob: I think it is arguable Musk can look 6ft 1.5 as well, but he seems not to be a ramrod postured guy.