Richard Branson's Height
5ft 11 (180.3 cm)
British Entrepeneur and founder of Virgin. In The Mirror (16/7/99) he claimed
"I'm 6ft"
, in the Calgary Herald in 2012 he gave his weight:
"Six foot. 193 (pounds)."
and in a Daily Mail interview in 2011 he is quoted saying:
"I'm 6ft 2in and weigh 11st 11lb."
.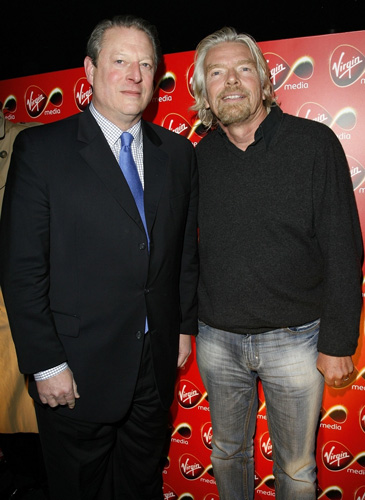 Photo by PR Photos
I don't diet – I'm 6ft and my weight hovers around 178lb – but every year I do an extreme physical challenge.
-- The Guardian, 2018
You May Be Interested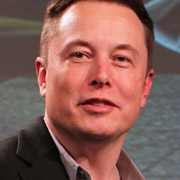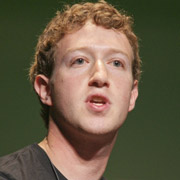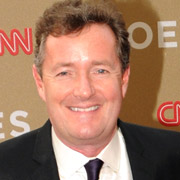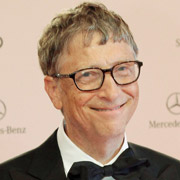 Add a Comment
44 comments
Average Guess (19 Votes)
5ft 11.11in (180.6cm)
Miss Sandy Cowell
said on 18/Jul/19
🎂🎁🎈 Happy Birthday Richard! 🎈🎁🎂
Richard Branson's first album he signed to hid very own label Virgin Records, was Mike Oldfield's 'Tubular Bells'. When it came out, in May 1973,it was used as the soundtrack for 'The Exorcist', but against Mike's wishes. He was only 19 at the time.
Well done Richard! He make a cracking decision - and he knew what he was doing, jettisoning young Mike to fame and fortune. The first time I heard 'Ommadawn', in October 1975 I actually cried. The fellow who was listening to it with me confessed to sharing the same experience.
Richard gets 5 foot 11.25.
🎂🎁🕯️🎊🎂🎁🕯️🎊🎂🎁🕯️🎊🎂🎁🕯️🎊
SnerhagAip777
said on 5/Feb/19
I don't get it, was his 6'2 claim a joke or did he seriously thought of himself as 6'2? I see ridiculous claims like that all the time. People claiming 6'4-6'5 range when they look 6'1-6'2 range at best. It's frustrating for someone like me, who tries to be as accurate as possible with his height. Shoe measurements should be a crime in my honest opinion.

Editor Rob
He did seem to correct his height to only 6ft on a couple of other occasions, so maybe the reporter made a mistake or he did.
James G.
said on 3/Jan/19
This isn't common, but I actually think he's less than 5'11." I think he is 5'10.25," and 5'10.75" was his absolute peak.
P C
said on 3/Oct/18
If you're 5'11" you can claim 6'0" and everyone will believe you but 6'2" is pushing it. He should stick to a 6 foot claim.
Junior Hernandez 1990
said on 12/Sep/18
That 6'2 claim was a joke like he steal his model girlfriend heels to put on and quickly get on a measurement to create his delightful 6'2. If he measure 5'11 a low i did say he is very lucky.
Sandy Cowell
said on 5/Sep/18
@ Agent Orange - Thank you! You have me blushing into my mug of tea - but very happy! 🍵😄
Agent Orange
said on 3/Sep/18
@Sandy. Really nice response. What a wonderful fresh breath of air you are!
Agent
Sandy Cowell
said on 2/Sep/18
@ Tod Charming - Well, if anyone can afford to fork out to have his posture fixed, it's him!
Sandy Cowell
said on 2/Sep/18
@ Agent Orange - I agree! It's leadership qualities that count. I'm afraid I was brought up to believe that qualifications are what count, but though they may get you a job, if you can't stand up for yourself, you get walked over! I'm not talking from my own experience, because once you're a secretary, you just get on with it, but I have known those with loads of qualifications who didn't get very far and those with none, and the ones with none became the high-flyers!
Conclusion: Qualifications are fine, but you have to back them up with confidence and ideas.
Agent Orange
said on 31/Aug/18
@Sandy couldn't agree more . Experience will always be valued more than a piece of paper saying that you passed something. He also took some risks in life which payed off. His listing looks good but I think he was a bit taller so will go with 5'11.5.
Tod Charming
said on 31/Aug/18
$5 billion networth, standing at 5'11 tall. However, he does slouch a lot. Needs to fix his posture!
Sandy Cowell
said on 27/Aug/18
He didn't even get any qualifications!
5ft10.75
ModelS
said on 25/Aug/18
Is his 6'2 claim the most ridiculous celeb claim you've ever seen, Rob?

Editor Rob
To be fair he did retreat a bit from the claim and his 6ft claim has stuck, in recent years he made another 6ft flat claim.
Kevin Bg
said on 3/Aug/18
Always thought he was in the 170cm range. He is way taller than expected. He has that overcompensating short man personality.
Christian-6'5 3/8
said on 30/Jan/18
@SH
Him claiming 6'2" is more of a joke.
SH
said on 30/Jan/18
6 foot? This guy is a joker.
Don Julio
said on 12/Jan/18
Little over 5'11" like 181 or something always thought he was 182 at best
Levi
said on 10/Jan/18
Barley taller than 5"8.5 listed Conor McGregor with a footwear advantage. Not 2.5" difference, maybe 1.5" at most.
Paul NS (6ft0.5)
said on 26/Dec/17
Wonder why he went from claiming 6ft to 6ft2 to back to 6ft again. Maybe he just felt like really pressing his luck during that one interview.
Editor Rob: Richard is certainly not a man who stands tall naturally, I think his posture could be better.
Rory
said on 12/Oct/17
Lol at claiming 6ft2. I mean what is actually going through ones head when they claim that. Would be hilarious to see him claiming it next to Idris Elba who also claims it whilst staring up at him.
Junior
said on 16/Aug/17
Richard Branson Frauding height A big time. Yet nail it at 5'11 here. LOL.
RisingForce
said on 14/Jul/17
I think this is a new worst height claim on celebheights. Unbelieveable.
Rampage(-_-_-)Clover
said on 27/Mar/16
A 5ft11 guy claiming 6ft2...well he's known for pushing boundaries
Editor Rob: well to be fair I think the quote was meant to be "I'm six foot two...in space"
Matthew
said on 16/Jul/15
5'11" range seems about right. Solid 180 cm, honestly I would totally buy 181. But 188?
Amaze
said on 10/May/15
Rob hes 6'4.5 same height as G. 194cm
Big guys
linke
said on 3/Jan/15
When did this guy claim 6'2
[Editor Rob: like every quote, I see it with my own eyes...I'll mention it at the top.]
Vibram
said on 18/Oct/14
Looked 180cm next to 177cm CLarence Seedorf (soccer).
Rampage(-_-_-)Clover
said on 21/Dec/13
Rob you should add the 6ft2 claim to the top
[Editor Rob: maybe we should save his blushes.]
Undertall
said on 15/Dec/13
His mum says he's six feet, as do all mums with sons between 5'8" and 6'1". He was eyeball to eyeball with me 20 years ago and I'm 177cm, so that's 5'9 1/2"
Rampage(-_-_-)Clover
said on 12/Jul/13
LOL...
But seriously Rob, is there a possibility that he could be a bit over this?
[Editor Rob: around 5ft 11 range I think is ok for him]
Rampage(-_-_-)Clover
said on 9/Jul/13
Howabout 187cm or 188cm. Lol just kidding
I think with his hair he could pass for 6ft
[Editor Rob: I'm sure when he stands on some loose change (and by that I mean a 3 inch thick wad of 100 dollar bills) he reaches 6ft 2.]
Rampage(-_-_-)Clover
said on 5/Jul/13
Is 181cm or 182cm a possibility, Rob?
[Editor Rob: I don't know, I'm still laughing at his 6ft 2 claim.]
short man syndrome
said on 4/Jan/12
I had him down as a 6 footer I must admit. His huge charisma possibly makes him appear a taller figure.
Rampage(-_-_-)Clover
said on 29/Aug/11
So he's claimed to be 6ft and 6ft2...
Shaun
said on 14/Jun/11
5'11" MAX.
Shaun
said on 14/Jun/11
Click Here
LOL can you believe Rob he claims 6 ft 2!!!!
[Editor Rob: I don't even think he really believes that, although maybe he's shrunk over the years carrying bags of gold in his pockets.]
Jon
said on 14/Jun/11
Claiming 6' 2'' here !
Click Here
Hugh 190cm
said on 13/Apr/09
5ft11 flat I'd say. Did you know he's been listed as 6ft2?!
fern
said on 19/Mar/08
he's 5,11 solid. Not 5,10.5 and not 6,0.5. If he's a 1/2 inch taller then u pat, then your probably not 6 foot.
Pat
said on 2/Nov/07
I met him this summer. I'm 6'0" and he is a little bit taller than me. Maybe half an inch.
ryan
said on 2/Jul/07
feinitely needs an upgrade to 6 or 5.11.5
Anonymous
said on 30/Nov/06
next to wayne rooney(5ft9) appeared 3 inches taller, 6ft.
Tubbs
said on 24/Sep/06
Looked no more than 2 " shorter than 6'1.5 Clinton this week, has always looked near the 6ft range, atleast 5'11.5", maybe 6'0".
ForensicNYC
said on 4/Aug/06
Sir Richard Branson is 6'0". He is beside 5'10" Paul McNamee, 6'4" Vijay Amritraj and 5'8" Alan Sugar. This was in 1989. I doubt if Rick has lost height, but he sure hunches a lot, as Editor Rob noticed.
Click Here