Mark Zuckerberg's Height
5ft 7 ½ (171.5 cm)
American Entrepeneur best known for being one of the founders and the CEO of Facebook.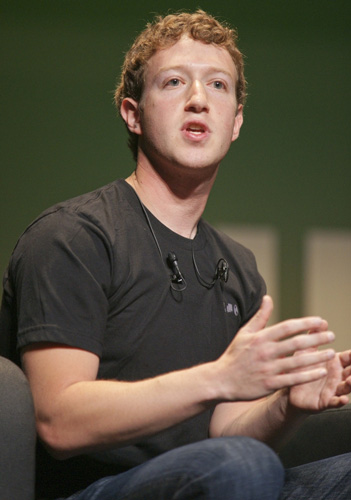 Photos by PR Photos
You May Be Interested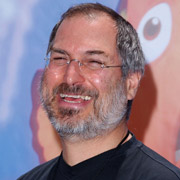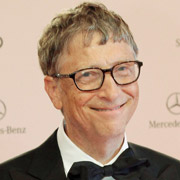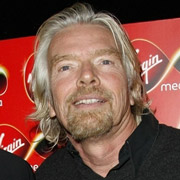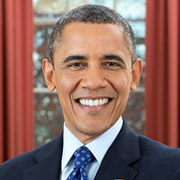 Add a Comment
67 comments
Average Guess (56 Votes)
5ft 7.12in (170.5cm)
slim 6'1
said on 31/Jan/21
This listing at best, 170cm at worst 👍
Jkiller
said on 25/Oct/20
5'7 to be honest, not any taller.
Slim 6'1"
said on 4/Oct/20
Let's establish that he's nearer 5'7" than 5'8"
6'3 Julian
said on 6/Sep/20
@BrianC what shoe is 0.2-0.5 centimetres thick?
BrianC
said on 4/Sep/20
The average height of 20 - 39 year old white males in the USA is a flat 177.0 cm. If we take into account that a minute, but still present amount of people dont take off their shoes for measurement, and that most doctor appointments are scheduled more often in the morning, chances are the average height is more like 176.5 - 176.8 cm max.
Thomas12232
said on 2/Sep/20
@jamestherealone height varies by study to study, due to location time size if the group etc. If we're talking noon-evening height for most young white males in the us it's a little over 5'9.5
Nik
said on 25/Jun/20
@ cmillz - That's fair enough!
cmillz
said on 24/Jun/20
Average white guy in the US is def not a full 5'10, if we're talking afternoon/low heights.
cmillz
said on 24/Jun/20
@Nik
I think he's roughly 2.5" shorter than the average American white male, as I see him more as a weak 5'7 tbh.
Nik Ashton
said on 3/May/20
@ Jamestherealone - He's 2.5" below 5'10", anyway I doubt you are right if elderly men are included!
Jamestherealone
said on 14/Mar/20
@Nik The average male white height in the USA is 5' 10" according to scientific studies. At 5' 7", Mark is not one, not two, but three inches shorter than average. He is definetely tiny to be white American, no need for excuses. I mean, Mark would be average height in a country like Vietnam, but in the USA he is a short man.
Nik
said on 14/Dec/19
@ Troufion - He is not even two inches below average!
Troufion
said on 11/Dec/19
WoW didn't know he was so tiny
175.0 cm
said on 20/Oct/19
There are really people who think he's 5'6" at best?? Come on you've gotta be a really big down player to think that, I think he's 5'7" flat at night at the minimum. The 5'7.5" listing is entirely possible but I don't think his legit height is any higher than that.
The zuck
said on 19/Oct/19
Looks 5'6" at best
Johnz
said on 9/Oct/19
Both Obama and Trump are leaning down to make eye contact. Zuckerberg iss no more than 5'6".
Nik Ashton
said on 29/Sep/19
He's slightly under average.
Unbewohnt66666
said on 28/Sep/19
@Sotiris Gravas
Wow, Mark must really look up to this guy ;-)
Sotiris Gravas
said on 13/Dec/18
The man is not more than 5'7". Here he is w/ 6'7" Mathias Doepfner...
Click Here
,
Click Here
SAM CHERRY
said on 15/Nov/18
That's a 170 cm billionaire
Yang
said on 30/Sep/18
Solid 5ft 7 just like Tom Cruise.
Tod Charming
said on 31/Aug/18
With a $65 billion networth, Mark Zuckerberf stands at 5'7 tall. He's a flat 5'7 because he is at least 1/2 inch shorter than Jeff Bezos:
Click Here
:
Christian 6'5 3/8"
said on 16/Aug/18
@NightHeight
The camera advatange that guy has makes him look a lot bigger than he really is. But Rob's right, it's about a 9.5"' difference.
NightHeight
said on 14/Aug/18
How tall do you think the guy next to Cuckerberg could be?
Click Here

Editor Rob
Could be near 6ft 5
Consiglieri
said on 19/Jul/18
A little bit under the 5' 8 mark. Below average, but has a slender figure that makes him look taller than he is.
Kevin Yu
said on 12/Jun/18
In my view,he seems to be 5'8-5'8.5(173-174cm)
6ftMedium
said on 4/Jun/18
5'7" but I would have guessed 5'10,I was wrong.
Jonathon8
said on 14/Apr/18
I don't know why people still bring up the average CEO is 6'0? The study is CEO's self-reporting their heights not being measured. How accurate a height do you think a 5'9 fortune CEO gives with 500 million in his bank account? I'd feel 6'2 too. We would have dear big G claiming 'a strong 5'10' if he was a CEO.
KH
said on 11/Apr/18
I think this guy needs to be reconsidered. I feel he could be more like a weak 5'7.
Tomm
said on 10/Apr/18
did you see his seat on the senate today?
mr. parker
said on 10/Apr/18
When he testified before the senate today, he had to use a booster cushion on his chair.
MJKoP
said on 24/Mar/18
Pretty sure I witnessed him shrink a tad within the past week. :D

Editor Rob
Certainly Mark will be walking smaller lately...I still think when he was meeting Obama he held up better than many 5ft 7 flat guys would do...but how much over 5ft 7 is debatable for him.
andre oliveira
said on 14/Jan/18
168 or 169cm barefoot
Jacob
said on 9/Jan/18
He looks barely 2 inches taller than his wife. And his wife looks like the height of an average woman. Obama clearly towers over him 6 inches. I'm going with 5'7 flat but he could be even shorter
Cameron
said on 17/Dec/17
Google now list him as 5'7"
John Abraham
said on 6/Oct/17
Carlos Slim Helu is clearly taller than Bill Gates in Google Search images.
Then how Bill Gates is 1.78 m tall but Carlos Slim is 1.73m tall.
Again,Carlos Slim Helu is almost equally tall as Bill Clinton in Google Search images.
Then how Bill Clinton is 1.88m tall and Carlos is 1.73m tall.
And how Google is saying Carlos Slim height is 1.73 m.It's impossible
Undoubtedly for a sure Carlos Slim Helu height is not less than 1.83 m
You can see Carlos Slim helu picture with Bill Gates in Google Search Images
You can also see Carlos Slim helu pictures with Bill Clinton in Google Search Images and then compare to know the truth.
I am just informing you the truth.
HonestSlovene
said on 4/Sep/17
@Stephen I think the average CEO is about 5'11"-6'0" range IMHO (tallish but not really tall). My dad is a decent 5'11" and he is in middle-management, his boss is 6'2"-6'3". Zuckerberg is a entrepeneur, not exactly a manager (though entrepeneurs can be managers as well) and he is 5'7.5".
anon
said on 27/Jul/17
Google says that billionaire Carlos Slim is 173cm but he is clearly taller than Bill Gates. Thoughts?
Stephen
said on 14/Jul/17
Hey Rob, this is what I've found:
"Centuries later, this association has not changed. A survey of Fortune 500 CEO height revealed that they were on average 6 ft 0 in (1.83 m) tall, which is approximately 2.5 inches (6.4 cm) taller than the average American man.
About 30 per cent were 6 ft 2 in (1.88 m) tall or more; in comparison only 3.9 per cent of the overall United States population is of this height. Similar surveys have uncovered that less than 3 per cent of CEOs were below 5 ft 7 in (1.70 m) in height. Ninety percent of CEOs are of above average height."
"in research for his 2005 book, "Blink", Malcolm Gladwell found that 30% of CEOs of Fortune 500 companies are 6 feet 2 inches or taller, compared with 3.9% of the American population."
They did these averages based on Fortune's first 500 CEO.
For example, based on your Entrepreneur database, male only, the average is 5'11".
Editor Rob: if a survey, then it means self-reported.

In that case I'd have said the average might be closer to 5ft 11 than 6ft.


Stephen
said on 12/Jul/17
Hey Rob, on Internet the average CEO height is 6' but I think this is due to the fact that many are listed with 1-2 "more: for example, on Google Steve Jobs is 6'2" but he was 6 ", Tim Cook 6'3" but he is 5'11 ", Trump 6'3" but he was at max 6'2 ". Based on this do you think the average is more 5'10"?
Editor Rob: some CEO guesses will be too high, raising the average.

But I don't know if a proper study of like 1000 ceo's of global companies has been done, it would interesting to see the global average.
Stephen
said on 8/Jul/17
Editor Rob, Bezos is like 5'8.5" and Tim Cook? He seems 2" taller than Bezos so a 5'10"? Funny that he is listed at 6'3".
Click Here
Click Here
Editor Rob: I'd have said Tim Cook looked more like 3 inches over Bezos.
Stephen
said on 7/Jul/17
Editor Rob, Can you estimate the heights of Tim Cook and Bezos based in these photos with Zuckerberg?
Click Here
Click Here
Editor Rob: Jeff Bezos height might be over 5ft 8, but not quite 5ft 9...at any rate, he seems like he's an inch or so taller than Mark.
Stephen
said on 26/Jun/17
Editor Rob, Can you estimate the heights of Tim Cook and Bezos based in these photos with Zuckerberg?
Click Here
Click Here
Joe
said on 21/Jun/17
Rob, do you think he could pull off 5'8" or 5'9"? And is any shorter than 5'7" possible for him?
Editor Rob: I think at times he looks about 5ft 8, not 5ft 9 though, 5ft 7.5 a low I'd say.
Oanh
said on 19/Mar/17
He carries himself as taller than he is. I'd have guessed 5'9-5'9.5", but when standing next to 6'1" President Obama, Mark looked
about 5" shorter.
KH
said on 9/Mar/17
One of the rare listings Im going to disagree with. I'm thinking close to a full inch shorter then this.
Zuckered
said on 23/Feb/17
I never knew he was that short. From his proportions in photos, I thought he's at least 5'9". I guess he's one of those people who look average to slightly taller than average, at least in photos, but are actually shorter.
truth
said on 12/Jun/16
Yeah he is short: 5'7", no more.
Shi
said on 7/Jun/16
a head is about 25cm so it could very well be a foot or just under
Shi
said on 30/May/16
So she's around 5'6 1/2?
Editor Rob: that would be getting closer than 5ft 8 yes.
MD
said on 30/May/16
@Rob, if Mathias Doepfner is 6'7" as the media claims, isn't this more than a foot difference?
Click Here
Click Here
Editor Rob: it could be around a foot worth, but more I am not sure as mark could be at a slight disadvantage in his position.
Shi
said on 26/May/16
Rob how tall do you think sheril sandberg is? She's listed at 5'8 everywhere but even with a small heel she's still shorter than Zuckerberg. Something is not right here can you find out?
Editor Rob: having a brief look, I'd say 5ft 8 was at least an inch and likely more higher than her barefoot height.
Shi
said on 18/May/16
His wallet would Even edge is all out on the stadiometer haha
Johnny
said on 6/May/16
@Rob can you edge out this billionaire by 0.5 in on your stadiometer?
Editor Rob: I believe I would...but then, height isn't a contest, just a measurement.
If you measure by achievement, he's a giant in his field.
Lugo
said on 4/May/16
I always thought 'The Zuck' was a tall dude, he carries the look of a classic tall guy. Small head , Broad long neck, stocky Upperbody and he wears well fitting T shirts. That convinced me he's about 6ft - 6ft 2 . Then i saw footage of him Next to Obama, and i was shocked lol! I was like is Obama really that tall, then i found out he's 6ft1 and Zuck was a towering 5 ft 7 lol. Good thing he'll ever need Hieght in his life anyway.
MD
said on 4/Apr/16
Actually, he is not, Jeff.
Jeff Wong
said on 2/Apr/16
Actually Mark Zuckerberg is 175cm tall.
Jeff Wong
said on 1/Apr/16
Actually Mark Zuckerberg is 175cm, not 171cm
Johnny
said on 29/Mar/16
Whoah...the founder of facebook is shorter than you Rob!
a
said on 26/Mar/16
he's way shorter than obama, definitely below eye level
he looks 5-6 or 5-7 at the most
Sam
said on 27/Oct/15
Didn't he claims 5'8" or am I mistaken? If so it might be worth mentioning at the top.
jj
said on 7/Jun/15
he looks short...obama towered over him...he was below eye level..obama is supposedly 6-1...obama had about 5.5 to 6 inches on him...I think zuckberg is only 5-6.5 to 5.7 ...he looks little
Dionisio Rojas
said on 6/Jan/15
I thought this guy was smaller, around 1.65 whatta surptise!!!. thx for adding him.
Panda
said on 31/Dec/14
Finally Mark Zuckerberg is on here. Although I'd have thought that he'd be a full 5'8" since on the SNL skit I thought Zuck slightly edged out Jesse Eisenberg (who was also probably wearing dress shoes). Anyway 5'7.5" sounds right.
Clive
said on 31/Dec/14
Click Here
This definitely proves that he and Jesse are the same height. However, Andy seems 5'9.75 rather than 5'9.5.
Sam
said on 31/Dec/14
From memory, I thought Jesse Eisenberg actually edged him out when they appeared together on SNL but in photos they look very even and both maybe about 1.5 inches under Andy Samberg (dressed as Zuckerberg), in some Zuckerberg actually seems taller but Eisenberg is slouching there.