Eric Johnson's Height
6ft 1 ¼ (186.1 cm)
Canadian actor best known for roles in TV series Rookie Blue, Flash Gordon, The Knick and Smallville.
I'm a foot taller than my wife and the tallest member in my family by a long shot. The family freak if you will at 6'2"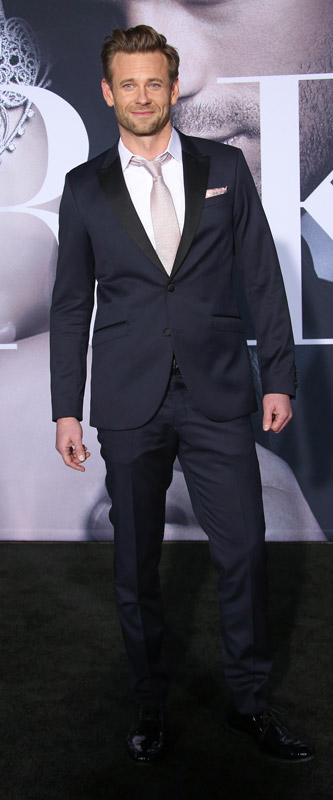 Photos by PR Photos
You May Be Interested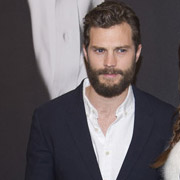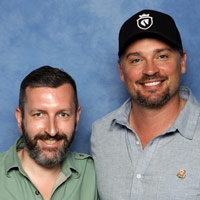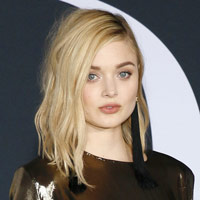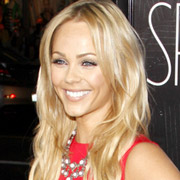 Add a Comment
19 comments
Average Guess (11 Votes)
6ft 1.32in (186.2cm)
Andrea
said on 16/Feb/19
Yeah, I doubt Tom has any kind of footwear advantage over Eric there. And to be fair, I wouldn't put him over 6'1 there, but maybe a fraction over 6'1 isn't impossible. As I said, he looked quite tall with Kavan Smith in an episode:
Click Here
Andrea
said on 15/Feb/19
Maybe now that you met Tom and put him at 6'2.5, a tweak to 186 is better, Rob?
That's probably the absolute most he can look with him. Here's the scene I was talking about in one of my last comments:
Click Here

Editor Rob
186 could be on the nose, I don't think Welling was in anything but a normal shoe in that scene.
Rampage(-_-_-)Clover
said on 16/Oct/17
Clive Owen is near 6ft2
Andrea
said on 30/Jan/17
Celebrities can say what they want, that doesn't mean it is true! 😜
Even 6'1.5 comes directly from Josh Peck's mouth... Does that mean he really is that tall? Nope, not even close...
He may not have the "Stephen Amell" posture but he must be slouching a lot and basically ALWAYS to be near his claim!
The young italian guy in the photo got described as 186 by his agency and he kinda confirmed it on Twitter:
Click Here
Editor Rob: I can understand 6ft 1 flat estimates for Clive, but I feel he still would measure above it, maybe almost 6ft 2 is still a top of the possible range listing.
Andrea
said on 30/Jan/17
Exactly, good job... again! 🙂
I've only seen the first episode and a few photos but I think he looked taller than Clive Owen in The Knick! Must be Clive's 'legendary' bad posture 😋
Editor Rob: well it is from Clive's own mouth...Clive would be an excellent candidate for doing exercises to help his posture.
Andrea
said on 30/Jan/17
Rob, can you give him a photo and add his claim(s)? He's said 6'2 a few times on Twitter... (And maybe mention the article where he said he was already 6'1 by 15)
There's a good comparison scene with Tom in the last episode of season 1 where Tom is wearing normal shoes (which probably give him around an inch, so no Timbs) and Eric looks like he's wearing a pair of running shoes (so, if anything, Eric has got a small advantage)...
I do think Tom looks around 4 cms taller than him (well, no less than that) in that scene and maybe more 2 inches range when he wears his Timberlands! Anyway, he's clearly a tall guy, no less than 6'1 and a fraction over 6'1 is probably a good shout! Anywhere in 6'1-6'1.5 you could say is his range but I'll stick to 186 range, after reseeing him with Tom! He did look a good amount taller than that Kavan Smith guy on Smallville! 172vs186 I think would fit them!
Editor Rob: his range is likely a bit over 6ft 1, but not more than 1.5.
jen
said on 1/Apr/15
he is tall
Andrea
said on 25/Oct/14
Rob, could you downgrade him to 6'1.5? To be fair, he doesnt look over 6'1.25 next to Tom Welling but you can still give him the benefit of doubt... 6'2 would male Tom Welling near 6'4!
[Editor Rob: 1.5 is probably a safer fit.]
cole
said on 1/Oct/14
At times he looks taller than Clive Owen on The Knick.
Anon
said on 12/Mar/13
6ft 1.5inch would be closer, I guess. Look 2-3 cm shorter than Welling. Still a very tall build though.
Lo sgozzatore
said on 25/Jan/13
Rob, in the first season of Smallville there are some scenes of Johnson with Kavan Smith and Johnson actually looks all the 6'2 if Kavan is really 5'8... But then again he can look about 2 inches shorter than Tom Welling. Did Kavan look really 5'8 to you? He looks a bit shorter in the photo
[Editor Rob: he's a weak 5ft 8 guy]
ANDREA[ITA]
said on 27/Oct/11
Rob, in smallville he actually looks about 2 inches shorter than tom! Sometimes only 4 cms! What about 6'1.25?
[Editor Rob: not seen early smallville for a while so can't remember much on him]
john
said on 23/Sep/06
Clearly Tom was taller in SV, and if Eric is around 6'2" that puts Tom right around 6'3".
Editor Rob
said on 3/Sep/06

In an article mentioned aged 15 he was 6ft 1.
patrick
said on 23/Aug/06
to "Anonymous": because Tom is NOT 6'3 but more than that. There are MANY shots Tom nad Eric are standing face to face; Who doesn't see the difference?
Eris is a solid 6'2 and that is visible and undoubtful; that is Tom who is not what so many - i just don't know why - claim he is (3'2 or even 3)
Anonymous
said on 10/Mar/06
I think he's 1-2 cm under this 6'2" mark. Beside Welling who's admitted he's just shy of the full 6'3" (if we are to believe that), he does not look only 1cm shorter than Welling. Maybe 6'1.5" or 187cm tops.
Kenshin
said on 10/Jan/06
i beleive this is the quote "After that, however, he went through a growth spurt that left him at 6'1" at 15 years of age (he'd grow another inch over the next few years) so he had a difficult time landing roles between 1995 and 1997." http://www.ericjohnsonweb.com/biography.html
kenshin
said on 6/Jan/06
he could be 6'1.5 and rounds up to 6'2.
Anonymous
said on 18/Oct/05
This height is probably right. I remember reading an article where he said by age 15, he was having trouble finding parts in movies because he was already 6'1". I'm assuming he grew at least an inch since 15.