Ethan Payne's Height
5ft 7 (170.2 cm)
English Youtuber 'Behzinga', who is part of the sidemen. He claimed "Five-Eight with shoes" in a video, and on twitter "I'm 5'8".


You May Be Interested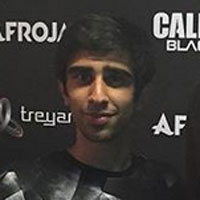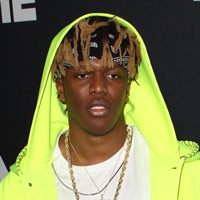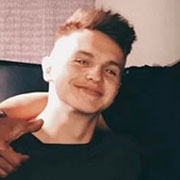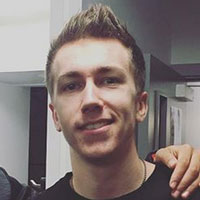 Add a Comment
23 comments
Average Guess (44 Votes)
5ft 6.6in (169.2cm)
John Mickey
said on 30/Jan/21
Claims 172cm here 2:04
Click Here
AB(175cm)
said on 20/Dec/20
In the recent SidemenReacts video, Ethan has claimed 5'8, 5'9 on a good day (
Click Here
)
Alex Gonzalez
said on 22/Nov/20
@Rob, Ethan's shorter than Joe Weller (who's about 5'8) after checking multiple photographs. Also looks a good 3-4 inches shorter than KSI (who's around 5'10.5)
6'3ozzy
said on 20/Oct/20
rob, who would edge the other out deji or ethan
TheBat
said on 7/Aug/20
Ethan's 5'7", very honest.
1 man united
said on 24/Jul/20
Hey rob, isn't this a repost since the original got taken down for some reason?

Editor Rob
He's been mentioned in comments on the site before, but was never added until June.
Black Fish 123
said on 23/Jul/20
Yees, I fully agree with @FiveEightJake
I've been watching their videos for a while and would say Josh is pretty close to 6ft. Sometimes looks bang on 183 with Miniminter, sometimes comes off as 182/181. So a pretty strong 5'11.
Tobi I'm convinced 169 or 5'6 1/2. Check him out with Ethan.
FiveEightJake
said on 15/Jul/20
Why not add Josh and Toby and complete the set Rob?
Click Here
TBJZL with Roberto Carlos. Honestly has lots of good photos to guess his height and he can typically look 5'6-5'7. 5'6.5 might be a good shout, certainly not a solid 5'7 lad.
Josh seems pretty close to 6ft though solid 5'11 range is more likely.

Editor Rob
Well they've not been ruled out for a page, we'll see.
Paul Wood
said on 7/Jul/20
If Anthony Joshua is 6ft 6in and the average male head length is just over 9 inches (and maybe Joshua's head is slightly longer than average), then I accept that Ethan Payne is 5ft 7in. I certainly wouldn't feel confident about quibbling just to downgrade him by a quarter of an inch.
Peter175
said on 6/Jul/20
Doesn't look too bad there with the 6'6" Joshua, actually looks at least 170cm
Rohon
said on 5/Jul/20
He looks like a healthy 5'6 and 3/4ths to me though. A little more than 5'7 in the morning. Regardless, honest listing since most honest people would say 5'7. Also i consider your true height to be 4-5 hours after you get out of bed and walked at least 4500 steps. He edges out Toby by like 1/4 - 1/2 of an inch.
GTB172cm
said on 5/Jul/20
5'7" is a very honest claim from him, towers Vikkstar by a good inch and looks same height as Tobi who claims 5'8 but think he's being a bit generous unless that's his height in shoes.
Guy66
said on 3/Jul/20
Atleast he is honest about his height unlike ksi lol
S102
said on 3/Jul/20
At least he is honest with his height, I would give him 169cm or 170cm sometimes he just doesn't look 5'7
Z1
said on 2/Jul/20
Solid 5'7
K1
said on 30/Jun/20
I think he is a legit 5'7 he can look taller because he constantly wears lifts
OriginalAnon
said on 30/Jun/20
He looks under 5'7'',
Asak
said on 29/Jun/20
I've met him he's 5ft 6
Chris Junior Hernandez 1990
said on 29/Jun/20
Ethan tipping his toes next to Anthony Joshua.
Miss Sandy Cowell
said on 29/Jun/20
I've developed quite a liking for the name Ethan because the actor guys called Ethan are great to watch, including Ethan Philips from Star Trek, Voyager, and Ethan Hawke.
Young Ethan doesn't mind being photographed with a chap who's much taller than he is, so good luck to him on that score.
5ft7 and the thumbs up for being honest enough in saying he's 5ft8 IN SHOES!
😉👍
Nickotonic
said on 28/Jun/20
Makes sense, he has claimed 5'7" a handful of times, 5'7" it is!
Nik
said on 28/Jun/20
I take my 🎩 off to him for his honesty!
Martin Distro
said on 28/Jun/20
There was a video on the Sidemen channel with him claiming 5'7" so I think this listing is quite accurate.