Eva Green's Height
5ft 6 (167.6 cm)
French Actress from films Casino Royale and Dark Shadows.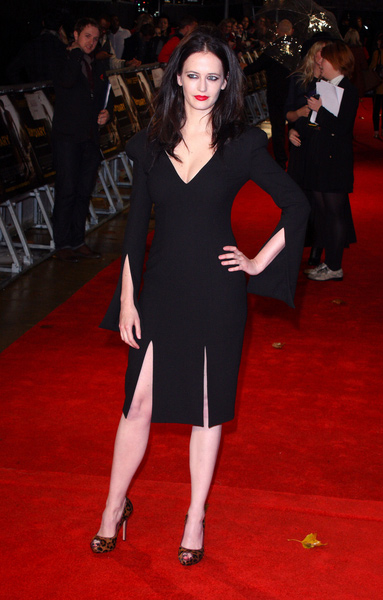 Photos by PR Photos
You May Be Interested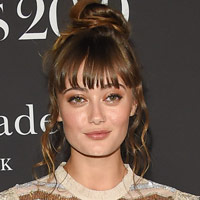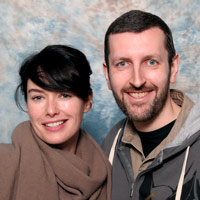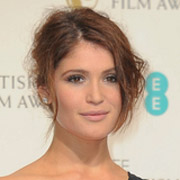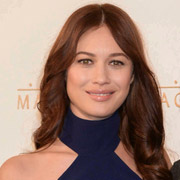 Add a Comment
55 comments
Average Guess (24 Votes)
5ft 5.93in (167.5cm)
JustJohnny
said on 31/Jul/20
A bit under 5'6".
Miss Sandy Cowell
said on 7/Jul/20
💐🎂🎁🎊 Happy 4️⃣0️⃣th Birthday 🎊🎁🎂💐
Many Happy Returns to Eva Green, who turned 4️⃣0️⃣ yesterday. Let's hope she had a wonderful day!
5ft6 for this beautiful brunette 👩🌹
💐🎂🎁🎊💐🎂🎁🎊💐🎂🎁🎊💐🎂🎁🎊
Nik
said on 13/May/20
Solid 5'6"!
SeanF
said on 14/Apr/20
She looked taller besides Michael Pitt in the Dreamers even accounting the little extra footwear. Even in Casino Royale with Daniel Craig, she looked not much shorter in heels. Would've guessed minimum 5'6.5
Miss Sandy Cowell
said on 30/Sep/19
⭐ I had absolutely no idea Eva was French!
Five Six. 😁👍
Miss Sandy Cowell
said on 6/Jul/19
💐🎂💝 Happy 39th Birthday Eva! 💝🎂💐
My first viewing of one of Eva's movies was when I saw the Bernard Bertolucci (Last Tango In Paris) film 'The Dreamers', which also starred Michael Pitt. Yes, she looked around 4-and-a-half inches shorter than Michael's 5ft10.5, so yes, 5ft6 seems fine for her. There was no worry about heel- wearing in this, as the wearing of clothes was not exactly commonplace!
Have a terrific Birthday, Eva! 💎😁🎁
🕯️🎈🎶🍰🕯️🎈🎶🍰🕯️🎈🎶🍰🕯️🎈🎶🍰
Nik
said on 2/Aug/18
It's nice that the 13 voters agree with this listing!
Nik
said on 24/Apr/18
Eva is convincingly 5'6"!
Ventri
said on 23/Apr/18
5'5 1/2" or 5'6". It's funny how she fakes out a lot of ppl into thinking she's far taller than that. I guess good actresses can do that.
heightchecker34
said on 27/Jan/18
Wow, very surprising listing. In Penny Dreadful, she can look 5'8-5'9 with weak 6'3 Josh Hartnett. She carries herself/looks like a runway model so it is strange to see her at only 5'6. I haven't seen the heels she wears, but they must be very high to make her seem quite tall. Oh well, I will agree with you, just maybe make her 1/2 inch taller to justify my theory:)
DirectorKrennic
said on 25/Jun/17
@jay Wrong she is nowhere near 5'9". 5'6" at best.
jay
said on 1/Jun/17
She is almost 5ft9
Giorgi
said on 6/Dec/16
Rob, I would love to see Louie Garrel celebheights ;)
varun18
said on 19/Dec/15
the comments here are from way back in 2005!
Hypado
said on 21/Jun/14
Eva is 168cm
Ted
said on 17/Feb/14
5'5" or 5'6". But she comes across as a little taller than she really is, presence or proportions, maybe both.
Todd
said on 9/Jun/13
@Excelsior- In the Dreamers, no way she's as tall as Michael Pitt when they're both barefoot.
There are perhaps some camera angles and/or perspective shots that may fool one into thinking so, but Pitt is at least a good 3-4 inches taller than Green in that film.
ArjunaKorale
said on 13/Feb/13
Green is one of my very favourite film actresses for the simple fact that I love several of the films & tv shows that she is in (Camelot, Perfect Sense, Golden Compass, Casino Royale, Kingdom of Heaven) & for the simple fact that she is an attractive woman that can act. By the way, 168 cm (5 ft 6) looks very right for her! Well done on getting it right!
Excelsior
said on 13/Dec/12
Agreed, I can never tell if she's wearing heels or if the other male actors are. She and Michelle Pfeiffer looks taller than Johnny Depp in 80% of Dark Shadows, and I KNOW he wears lifts. She looks about the same height as Michael Pitt in The Dreamers, and they're barefoot a lot in that movie. It's hard telling in Casino Royale because the camera is focused on Craig's pursed lips, not his feet.
Len
said on 6/Nov/12
She's odd... in some films or TV shows she looks average height, in others she looks quite tall.
Lee
said on 26/Jul/12
It's tough to say with her. In photos and on film, she consistently looks about 3 inches shorter than 5'10.5" Daniel Craig, but you have to assume that she's wearing about 2 inches more footwear than he is (unless Craig is into lifts).
This would put Green at around 5'5", maybe 5'5.5". That seems about right for her, she doesn't come across as real tall on film, but she also doesn't seem particularly petite either. Medium-height and well-proportioned/slim, that's her.
ArjunaKorale
said on 24/Jun/11
I think the height u have got Green listed at here (168cm) is SPOT ON!
littlesue
said on 25/May/11
Craig probably said that to make him appear taller as his height was the one thing everyone was asking him around the time of the Casino Royale release. Even with high heels Eva still looks 3 0r 4 inches shorter than Craig so I would doubt she is more than 5ft 6
da_truth
said on 11/Apr/11
def. 5'3"-5'4" = average height woman, with fantastic features that make her seem taller
Eva
said on 21/Jan/11
To me, she looks huge like 5'10 almost. It is possible that she's not tall as she looks?
Rock That Body
said on 20/Jan/11
STUPID! NO Way! This girl can't be taller than 5'5", She's around 5'4" at best.
bigd
said on 4/May/09
met her, shes 5'6"
LilyLoo
said on 11/Feb/09
She look 5.6/5
Sam Hard
said on 9/Feb/09
Caterina Murino looked taller than her in Casino Royale.
unknown-2
said on 4/Feb/09
Daniel craig is 5.9, so she's 5.6 - 5.7
danielle
said on 3/Feb/09
no creo que eva mida 1.68
kate
said on 29/Jan/09
If you are looking for new music, soft or games, you can find it on
Click Here
It is the best search engine in the internet.
EmBe
said on 7/Dec/08
I saw her at the airport, I think she looked around 5-7.
Alexandra
said on 26/Aug/08
Definately 5'8. Upgrade, please!
Lara
said on 30/Jul/08
She looks much taller than 5'6", at a conservative estimate, I'd say 5'8".
diana
said on 22/Jun/08
nah she is definitely 5'6 i think this is spot on
Mattiew_-
said on 30/Apr/08
I would have said 5'7 ...
hiro
said on 23/Feb/08
is she shorter or taller than caterina murino in casino royale?
P.T.D.A.V.B.
said on 9/Jan/08
She looks much taller than that. About 5'8" or more.
kiefer Sutherland
said on 23/May/07
I think she is taller than 5ft 6. In some scenes in casino royale she looks nearly as tall as 5ft 11 daniel craig.
Drew
said on 29/Apr/07
Eva Green is taller than 5'6". She is close to Michael Pitt's height (179cm) in The Dreamers.
Click Here
In that picture Pitt is in shoes and she is barefoot. She is at least 5'8".
Franco
said on 12/Apr/07
she is shorter than orlando bloom even with heels....yeah 1.68 is right.
Unknown
said on 1/Jan/07
Very good choice for the bond movie.
I thought she was 1.75m, but that's because i thought Craig should be 1.85m (he's only 1.80: the other bond-actors were 1.85 2 times 1.88 2 times and one 1.89) greetingz from the netherlands
Glenn
said on 30/Nov/06
Anything for you.
Anthony
said on 29/Nov/06
Thanks for the help Glenn.
Glenn
said on 24/Nov/06
Oh,duh,I didnt notice Pfeiffer.she NEVER posed with anyone.EVER.maybe,someone in a wheelchair,maybe.I worked in a movie with her once.cant think of name for the life of me.Eva,and Zeta Ive seen,but couldnt get near.everyone else on your list I never met.Reese is stunning.Winona still looks young and great.Drew very plain jane.sorry I couldnt inform you more about your list.Chalize was stunning in beauty and HEIGHT(6ft) in small heels.
Anthony
said on 23/Nov/06
Glenn, did you meet any of the other women on my list. I know you have a pic with you and Nat up, any others? Also, of the female celebs you met, do most of them look as good in person as they do in photos and The Red Carpet? Any ones who look less attractive in person.
Glenn
said on 23/Nov/06
I only met Scarllett,when she was 12.lost pic.Charlize,Winona,and Shannon,Reese, all turned me down.once or more.Shannon is nice for 10 years.turned me down nicely or ignored me from 1992-1994.
Anthony
said on 22/Nov/06
Scarlett, Natalie, Keira Knightley, Elisha Cuthbert, Michelle Pfeiffer, Charlize Theron, Catherine Zeta-Jones, Monica Bellucci, Salma Hayek, Eva Longoria. Never met any of them.
Glenn
said on 22/Nov/06
In no order-Shannon Doherty,Winona Ryder,Reese Witherspoon,Alicia Silverstone,Drew Barrymore,B movie Queens Debbie Rochon and Misty Mundae,Scarlette Johansen,Alexis Bladel,Evan Rachel Wood.and Eva Green.most I never met.
Anthony
said on 21/Nov/06
She's somewhere up there for me as well. IMO the most beautiful women in the world are Scarlett Johansson and Natalie Portman.
Glenn
said on 21/Nov/06
Top 10 for me.
Franco
said on 18/Nov/06
the beautiful woman on earth IMHO
hmm...looks taller than 1.68 but maybe cause she's so thin....i'd give her 1.70cm.
laur
said on 24/Nov/05
She seems taller than 5'6 but I guess Everyone's tall to me since I'm only 5 feet lol. Was she in heels all the time in Kingdom of Heaven? She doesn't look much shorter than Orlando Bloom who is 5'10