Olga Kurylenko's Height
5ft 8 ¼ (173.4 cm)
Ukranian model and actress best known for roles in films like Oblivion, Hitman and Quantum of Solace. As a model (with NextModels) her height was listed as being 1.75m.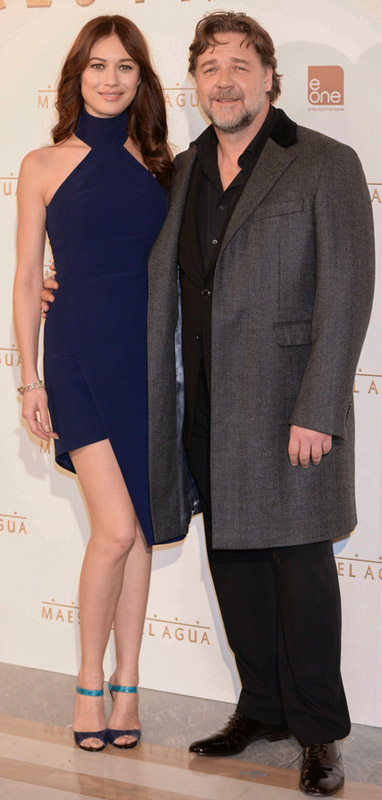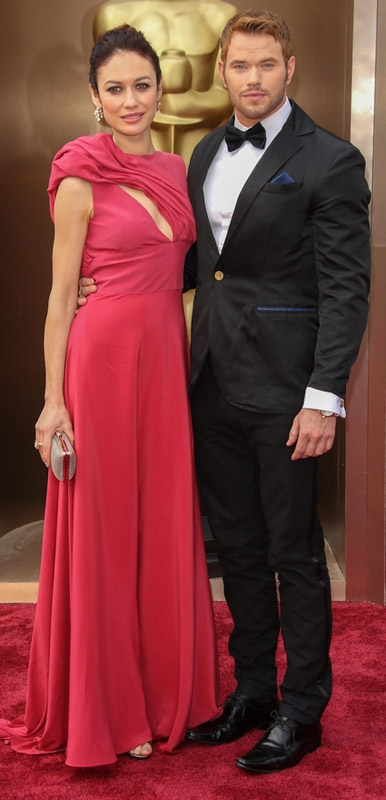 Olga with
Russell Crowe
and
Kellan Lutz
Photo by PR Photos
You May Be Interested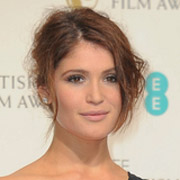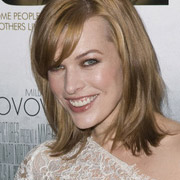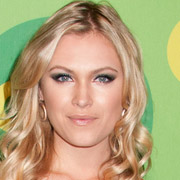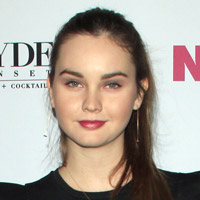 Add a Comment
43 comments
Average Guess (25 Votes)
5ft 8.46in (173.9cm)
berta
said on 4/Nov/20
174 cm is what i think she looks
Miss Sandy Cowell
said on 17/Sep/20
I'm watching 'Mara' again, this time on the Horror Channel, and I'm once again touched at how selfless and kind Olga's character is. It's occurred to me that Olga might have been a Bond girl because she has all the credentials - and she has been.
Well, no surprise there then!
5ft8.5 👩💐
Miss Sandy Cowell
said on 3/May/20
Oh brilliant, she's here! I'm watching a film called 'Mara' and Olga is playing a nice, kind criminal psychologist, with a tormented past. She is investigating some mysterious deaths, and the detectives don't believe the members of a sleeping paralysis help group when they say that they're marked (a blood-red spot in the eye), and once they've seen a centuries-old sleep demon called Mara, it's too late for help.
One man is so scared that he sets fire to himself outside a Church.
Olga goes along to the group before this tragedy happens to see how desperate these people are. The following morning, she sees something nasty under the table. I predict she'll be marked very soon....😧
I could tell that Olga is model girl height, and that she's a model in real life doesn't come as a surprise at all. She's gorgeous, and a very compelling actress!
I'm giving her 5ft8.5. 👩💐🌝
khaled taban
said on 29/Nov/19
Good listing.
ana
said on 29/Apr/19
short arms though i would have said 170
Nik
said on 12/Nov/18
She's the same height as Rob!
Nik
said on 30/Jul/18
At least said height!
Marquis
said on 7/Oct/17
I'd give her 5'8.5", by virtue of being the same height as 5'10" Russell Crowe in the pic above, while having a 1.5" footwear advantage (basic high heels vs Crowe's dress shoes).
Peter 179cm
said on 11/Jan/17
I just recently saw The Expatriate with Aaron Ekhart and there was a close-up scene of them two talking/negotiating whatever.I don't know about footwear or pavement differences but if Ekhart is about 180cm (as listed),Olga looked around 177-178cm.As i said i'm not sure about footwear but i guess she was probably in moderate 2 or 3inch heels.She could be 172-173 range just about 5'8.
ArjunaKorale
said on 10/Jan/17
She's a v watchable actress - I judged her to be about 173 to 174 cm (5 ft 8 to 5 ft 8.5 inches) tall from her film appearances & comparing her to other costars. In fact, I wouldn't be too surprised to find out that she's more like 5 ft 8.5 inches tall. What about her co-star in 'Quantum of Solace', Mathieu Amalric? How tall do you think Amalric is, Rob? As Bond films go, not many of my friends like the Quantum film...but my wife & I like it a lot...I like Kurylenko & my wife likes Gemma Arterton, lol! Could you please give Amalric his own entry sometime in future. Thank you.
Editor Rob: Amalric looks a guy who was 4 inches shy of Craig.
VK
said on 17/Sep/15
Wow, i used to think she was taller like 175-177 cm somewhere.
Hypado
said on 5/Nov/14
Olga Kurylenko looks 174/175cm next to 183/184cm Pierce Brosnan in November Man.
truth
said on 29/Dec/13
slavic girls are the best this is why!
Marvin Rainwater
said on 3/May/13
Wow. Perfect height. Yes, she is 5 ft 8 to 5 ft 8-1/2 and 122 lbs and wears a size 8 shoe- I recently saw the film "Oblivion" and she was a bit taller than Tom Cruise, maybe half an inch. 5 ft 8-1/4 sounds perfect.
chic92
said on 15/Mar/13
If you see her in the movie Assassin Next Door, her height is more obvious. I was really surprised by how tall she was because in many of the scenes she towered over several of the male co-stars. Plus, her female costar in that film looks to be in the 5'-5'5" range so it amplifies her height even more.
Arch Stanton
said on 9/Nov/12
Click Here
Yikes she looks positively Amazonian here next to that guy. She might be near 6 ft in heels there but he's obviously not more than 5'6".
Arch Stanton
said on 9/Nov/12
Yeah she could be G's height of course! G Capone that is. LOL. Not seen too much of her but she certainly looked an 5'8" next to Daniel Craig and Tom Cruise.
Arch Stanton
said on 7/Nov/12
She does actually look near 5'9" proportionally. 5'8.5" possible Rob?
[Editor Rob: 173-4 might be possible, maybe I'll put her a strong 5ft 8 (same height as G), but 5ft 9 I'm not sure on that one.]
TheExtra
said on 2/Nov/12
saw her on set of Magic City. Seems closer to 5'6 ! 5'8 is out of the question!
Hob
said on 13/Jun/12
this listing is pretty accurate. but i"ll go 172cm for Olga Kurylenko
tim
said on 7/Jun/11
to: Pit
it is well known fact, that daniel craig used lifts in that scene to be taller than kurylenko. otherwise height difference had been to low between them.
Ben
said on 29/Mar/11
I think, I saw a rather 1,76m then 1,73m tall "Etain" in the movie Centurion (next to 1,83m tall Michael Fassbender)
Pit
said on 14/Feb/11
Click Here
Rob is thiy lady what you would call 1.76m tall? I think you list her right.
She looks tall in many photos, but next to daniel craig, even he is dress shoes, he look really more like 1.73m or under that. I cant belive that i would looked so short next to daniel craig with my 1.75m barefoot.
alex
said on 3/Apr/09
she looks huge. My guess is 5'10 atleast.
Kate Beckinsale is 5'8 she dosent look that huge...Olga looks like a giant..she has to be 5'10 minimum
Doug
said on 23/Mar/09
Leung -same here, when I initially saw her I didn't think much but after seeing the film she gets more stunning every time you see her. I'm besotted with her now!! She is HOT! and looks a likely 174cm.
Lara
said on 15/Mar/09
I think she is probably a little taller. She like Cate Blanchett has a very long body, and she looks tall next to Daniel Craig, but sometimes people of the same height can look that way.
num2
said on 27/Feb/09
I don't think he was wearing lifts in that one, they always said he only had to use lifts in the scenes where she was actually wearing heels. If you think that she'd put the heels on she's carrying in the pic it'd make her at least eye level with Craig, possibly even taller. So if he's like 5'10 with normal shoes it makes her about 5'8.
miles
said on 14/Jan/09
at this foto she seems min 3 inc smaller then he,so she's max 5'9
Anonymous
said on 11/Jan/09
I would put her at 5'10
Click Here
If you look in that pic, she is eye level with Craig, and with his lifts in shoes he is probably 6'0" Placing her at 5'9"-5'10", because she's slouching a little.
sem
said on 11/Dec/08
when two persons stay near each other it seems a little difference in height.But realy it is some cm.even 10 cm seems not very much.Daniel and Olga have significant difference.
Anonymous
said on 9/Dec/08
even if he's 178 she must be at least 177 i believe
Anonymous
said on 23/Nov/08
Daniel Craig used to wear 3/4 cm heeled shoes in QOS, and she was mostly wearing flats, so she's probably 178 or even more, as Craig is 180cm
seb
said on 15/Nov/08
On this foto I'd said more than 1cm shorter
Anonymous
said on 10/Nov/08
She looks about 1cm shorter than Daniel craig with her 6-7cm heels
Click Here
Leung
said on 5/Nov/08
This chick is gorgeous! I remember watching Hitman and my initial thoughts were she was average looking but then she rapidly grew on me, soon I was in awe of her beauty. It
seb
said on 4/Nov/08
Craig's lifts were only 1 cm(about 0,5 inc)-it isn't significant.
Zach # 2
said on 2/Nov/08
Just watched QOS, and she looked very lanky, my guess is she's a strong 5ft 9" - 5ft 10", Daniel Craig is 5ft 10", but he was wearing lifts during this film.
natale
said on 29/Oct/08
Craig is 5'11(178).Without heels she is shorter then he minimum on 4 cm
PJ
said on 3/Oct/08
Anzo, you've got it backwards, Craig is probably 5'9.
Anzo
said on 8/Aug/08
Well She's Almost as tall as Daniel Craig with shoes while she's barefoot....i think she's 5'11
Georgy
said on 5/Aug/08
a more revealing pic
Click Here
Nicola
said on 28/Mar/08
I agree that Olga isn't 5'9'' but i think she 's taller than 5'8''. She even looks slightly shorter than Timothy Olyphant (about 182-183 cm) when she wears heels. So i think she 's 5'8,5'' (174 cm)
Click Here
Bengalltigerr
said on 7/Dec/07
She looks around 173 cm in Hitman,she is not 5'9.