Evangeline Lilly's Height
5ft 5 (165.1 cm)
Canadian Actress, best known for playing Kate Austen on TV series Lost. In film she can be seen in The Hobbit: The Desolation of Smaug, Real Steel and Ant-Man.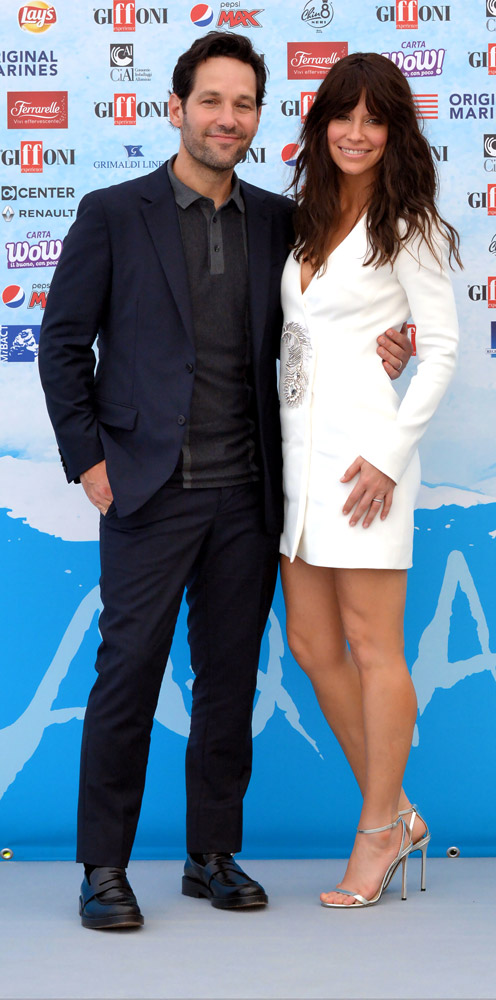 Photo by G.L. / BigStock.com
I am five foot six, I am built of muscle and bone and that is not very good for fashion but it's who I am. Women who look good in fashion are six foot tall, don't have an ounce of muscle and their legs are the size of my arm
You May Be Interested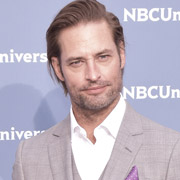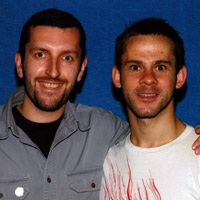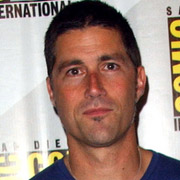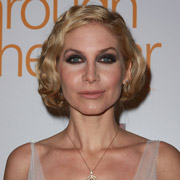 Add a Comment
96 comments
Average Guess (43 Votes)
5ft 5.6in (166.6cm)
Miss Sandy Cowell
said on 3/Aug/20
🎈🎁🎂 Happy Birthday Evangeline! 🎂🎁🎈
Here's wishing Evangeline Lilly a wonderful 41st Birthday today.
Elves are supposed to be tall, so this time round, I'm going with her declaration of 5ft6. 😁💐
💐🎈🎁🎂💐🎈🎁🎂💐🎈🎁🎂💐🎈🎁🎂
Nik Ashton
said on 5/Jul/20
@ Rob - How tall is the guy?

Editor Rob
It's
Paul Rudd
who has claimed 5ft 10, though I gave him 9.
Nearly 180cm guy
said on 22/Nov/19
Yeah, Evangeline can be 5'5.25" although I think her height is the best height for a woman, very sexy in my opinion.😊
Miss Sandy Cowell
said on 3/Aug/19
🕯️💐🎂 Happy Birthday Evangeline! 🎂💐🕯️
Today Evangeline turns the Big 4️⃣0️⃣, a lovely, sophisticated age for an equally sophisticated and beautiful lady!
Have a lovely day! 😁💐
I can see 5ft5.5 for Evie.
🎈💝🎉🌹🎈💝🎉🌹🎈💝🎉🌹🎈💝🎉🌹
Sharanya
said on 30/May/19
Is there a possibility that's she's taller than this listing? Like 166cm? 165cm seems too low for her.

Editor Rob
Arguably she could be 5ft 5-5.5 zone
Tall Sam
said on 29/Jul/18
I think 5'5" is around her top height, maybe a smidge under would be more accurate. So stunning to this day.
Junior Hernandez 1990
said on 13/Jul/18
Shes so beautiful in Ant-man and the Wasp. My both sight were being hurt by the voltage release by Lilly. Haha.. By the way Paul Rudd 5'10 claim was a joke when he clearly look 5'8 1/2 top.
Gracian
said on 29/Mar/18
Rob, is it possible to upgrade or downgrade for some of the actors from the "Lost" series? Here are my suggestions:
Evangeline Lilly 5'5.25"
Terry O'Quinn peak 6'0.75", but today 5'11.75"
Matthew Fox 6'1.75"
Harold Perrineau 5'10.25"
M. C. Gainey peak 6'2.5", but today 6'1.5"
Adewale Akinnuoye Agbaje 6'1.25"
Henry Ian Cusick 5'10.75"
Alan Dale peak 6'1.5" but today 6'0"
Dominic Monaghan 5'6.75"
YunJin Kim 5'5.75"
Michelle Rodriguez 5'4.25"
Michael Emerson peak 5'8.75" but today 5'8.25"
Jorge Garcia 5'11.75"
William Mapother 6'0.5"
Neveen Andrews 5'7.75"
Tania Raymonde 5'5.25"
Ken Leung 5'5.75"
Kiele Sanchez 5'2.25"
Emilie De Ravin 5'1"
Kevin Durand 6'5.75"
Josh Holloway 6'1.25"
Could you agree with at least a few of my suggestions, Rob?

Editor Rob
All figures are arguable plus or minus a fraction.

I think there are some you could make a good enough case for, but I'm not sure I would change many really...I did think Evangeline could fall a fraction over, that is a real possibility and of course Dominic I changed to 6.5, but wouldn't rule out the 6.75.

Gainey I saw recently pop up in a knight rider episode but there wasn't a great comparison with Hoff, he was a couple of inches smaller but the ground might not have been great.

Jorge on Hawaii can look a good inch shorter than the lead actor who basically admitted to a weak 6ft 1 range.
Free
said on 22/Dec/17
She looks pretty old for 38 imo. And middle age is closer to 50 these days
Rem
said on 20/Nov/17
Rob she looked almost a head shorter than Hugh Jackman in that robot movie that I cant remeber the name now. 5'4.5 would be bang on.
Anonymous
said on 17/Oct/17
Love her!I thought she was 1.70 compared to the male leads but I guess you're too nice to them by adding cm...
Arch Stanton
said on 21/Sep/17
Didn't say she looks old for her age KH, but I still think of her in the Lost days and her shorter hair now does make her look a lot different and older, which you'd expect of course but look at Liz Hurley, not that different really now from Austin Powers days, still similar hair and look.
KH
said on 19/Sep/17
Not sure what some people are talking about with the looks old for her age comments . She is 38 years old after all not 25. Thats pretty much the beginning of middle age I think she probably looks younger then about 90% of 38 year olds. She looks great for her age. 5'5 sounds about right. Have always found this woman stunning.
Adijos
said on 4/Aug/17
Happy birthday Evangeline Lilly for yesterday! 😘🎉🎊💝📦🎂
Slim 181 cm
said on 10/Jul/17
Strong 5ft6 to be honest.
berta
said on 5/Feb/17
i thought she looked almost short in lost but in the hobit she could look little taller. pretty mutch avergae height at about 165 is good lising
Giorgi
said on 14/Jan/17
Perhaps due to her physique comes across shorter at times.
Sandy Cowell
said on 28/Dec/16
I never saw Evangeline in 'Lost', but I really enjoyed her (rather sad) part in a film called, I believe, 'Afterwards', about the afterlife unsurprisingly. I thought she played her part beautifully!
I was expecting the actress to be at least 2 inches taller on the grounds of her playing the feisty redheaded elf lady in the last couple of 'Hobbit' films. My boyfriend assures me that elfkind consists of tall people, and 5ft5 doesn't really qualify as tall! Still, few people are going to know these books as well as my Jim! He can quote from them and tell me about anything or anyone from 'The Lord of the Rings' or 'The Hobbit' - and even Tolkien himself!
I read an interview with Evangeline in one of the 'quality' Sunday supplements and she is a lovely person from a thoroughly nice background. I also liked the reason her parents called their daughter 'Evangeline'!
Allie
said on 31/Jan/16
Funny how I always here casual non fashion fans say that female fashion models have to be or are around 6 ft tall.. funny how if you actually know about fashion.. 6ft's too tall!
jake
said on 21/Sep/15
5'5" is a good call... that's exactly what she's always looked like.
Sam
said on 16/Jul/15
She always looked mature for her age IMO but damn is she crushworthy. Previews for Ant-Man and she looks really good. Recall being jealous of that Hobbit when Lost was on the air!
Arch Stanton
said on 7/Dec/14
Rob the photo isn't showing here again. Gorgeous face yeah. Saw pics of her today and looks almost old enough to have been her mother in the Lost days looks like a fully grown woman now LOL but still very attractive. Couldn't give a **** about her build or height, with a smile like that she'd win any man's heart!!
[Editor Rob: hadn't uploaded the photo. ]
Sam
said on 5/Dec/14
Hard not to have had a crush on her if you were a watcher of Lost but later on she could look a little muscular for my taste. I like how that she was waiting at home for Jeremy Renner at home in The Hurt Locker but it was still not enough to keep him from going back to the warfront, it shows how far gone he is.
184.3cm
said on 12/Oct/14
If she is only 165cm then Matthew Fox can look no more than 183-184 next to her! My wife is 168cm and the difference looks very similar.
Hannah
said on 4/Feb/14
5'5" is right. Pretty good height for a woman. Not tall not short
Sarah
said on 4/Jan/14
Looks small on Lost because the main actors are above average. She's about 5'5" and slim
Ted
said on 24/Dec/13
She consistently claims 5'6", but looks 5'5" in most everything I've seen her in. She's not a real tall gal, more like almost petite.
Good call, Rob.
Sam
said on 25/Jun/13
Not 5'6" range but 5'5" is a good call...she's not really short just a solid average female height...if better than average female looks!
little sue
said on 6/May/13
Lol, whats working out got to do with how tall you will be?? its genetic! I have'nt sat down since I was 5 and still only reached 4ft 10 3/4
GREENBERET37
said on 4/May/13
Are you sure she is below 5'5? I mean I'm no rocket scientist, nor one to brag, but She should be about 0.2 inches taller or shorter than me. I mean obviously she would be taller given the fact that she's a supermodel and works out more. I hardly work out at all whatsoever. Instead of doing pushups I sit down on the couch watching TV playing video games and eating junk food. I'm already an adolescent, so my height will be 5'6 until I'm 28 years old or older. I'm an adolescent primarily because my high-school graduation is two years away. But since I'm only 5'6, some would say I've been more active from age 5 to age 8 than age 9 to age 16, which is how old I am now. I used to be 4'6 when I was 5. But the 4-inch growth spurt I had when I was 4 slowed me down.
GREENBERET37
said on 4/May/13
I would say on average she's 5'7. Maybe taller. Taller than me at least. I'm 5'6.5-5'7.
Godred
said on 5/Jan/13
@Bobbie - No way 5`7.5`5 seems about right.
Bobbie 5'3"
said on 10/Nov/12
I would say she was taller than 5'5"... Easily 5'6" maybe 5'7"
Peyman - 6ft 0in
said on 31/Jul/12
Lost actresses exact height
Evangeline Lilly(Kate):5ft 5in
Elizabeth Mitchell (Juliet): 5ft 8.25in)
Yunjin Kim(Sun) : 5ft 5.5in
Maggie Grace (Shannon) :5ft 9in
Cynthia Watros (Libby) : 5ft 7in
Emilie de Ravin (Claire):5ft 2in
Michelle Rodriguez (Ana Lucia) : 5ft 4.25in
Rebecca Mader (Charlotte) : 5ft 7in
theblacklab
said on 7/Jun/12
I'd say she was about 5'4" as her frame seems to match that of a petite woman. However I'd lower the bar no further than that. Her limbs aren't very long, and from what I've seen of people who are 5'5" and above (my mother is 5'5.75" and my 5'8"; 5'9" aunts, as well as myself (currently 5'5", but still growing!), seem to have longer limbs in comparison. She is still gorgeous, and I think height never really applies to many situations unless someone is extremely short or extremely tall.
Sam
said on 13/Dec/11
Funny she's fairly petite seeming she can give the impression of being shorter (although her arms are pretty muscular). I remember her looking pretty short next to that celebheights arch-villain G.
Marianita
said on 27/Sep/11
I agree, I also think she is a bit taller than that, maybe 167...
Jake T.
said on 6/Sep/11
Evangeline was 8 cm smaller than Elizabeth Mitchell so I supose she is 1 cm taller than this.
a TÃœRK
said on 25/May/11
% 100 that woman 1.60 or less
re
said on 21/Apr/11
slight upgrade? hah she's holding hands with a hobbit in that photo :)
voicelessdentalfricative
said on 7/Mar/11
She may be deserving of a slight upgrade
Click Here
FT
said on 25/Jun/09
Vito, 5'4" is average for an American woman. How is it that you'd consider it "really short"?
Anyway, seeing her next to 5'7" Dominic Monaghan, I believe the 5'5".
Vito
said on 18/Apr/09
She looks really short. I wouldn't be surprised if she were really 5'4".
Source
said on 7/Feb/09
5'5(165cm) is perfect, no doubt.
Maria
said on 23/Jan/09
she is definitely not taller than 5 4 in my opinion.
MA
said on 29/Nov/08
I was looking at a picture with her standing next to Yunjin Kim(Sun) and Emilie de Ravin(Claire). Yunjin is 5'7 and she is roughly the same hight as her maybe and inch shorter and they both tower over Emilie who is probably about 5'2- 5'3. and im pretty sure she's not 3 inches shorter than Dominic cuz there's this pic were they are barefoot and they're pretty much the same hight.
yourmom
said on 12/Apr/08
on lost when she and jack are talking or hugging or whatever she always looks at a very close height to him. if he's 6'2 and she's 5'5 she would be barely passing his shoulder! i'd say at least 5'6. probably 5'7
Charliemoto
said on 25/Mar/08
wow never thought she would be 5'5 i always thought she's like 5'7 or so, boy i'm getting old lol
damn Glenn is hunching a lot and his head is twice as big too, she's definetely 5'5. :)
Taylor -
said on 18/Mar/08
Met her and Dominic in Hawaii - Dominic is TINY!!!! Well - tiny for a guy - I'd put him at a generous 5"6 - and she is about 3 inches smaller - although he tends to hunch over and she has great upright posture so they always seem about the same height! You can tell they're not though - cos at events she wears heels and is THEN the same height as him! I couldn't get over how short he was! I always assumed Evangeline was taller cos she looked near his height - how wrong I was. She was shorter then me (I'm 5"7) by a long way and SO was her (then) boyf!
david
said on 31/Aug/07
anthony, you are right about Ali Larter picture
Alexandra
said on 27/Jun/07
165-166 is right for her. She can't be taller than that, but she can't be shorter either...
sf
said on 12/Jun/07
I think leonari's on to something here...could just be cause I'm smokin' doobie right now...
venus
said on 10/Jun/07
She seems shorter, though she is still petite.
glenn
said on 29/May/07
i think she looks hot here.i love girls when they arnt done up.
leonari
said on 28/May/07
oh please! Everybody knows how it is with pictures! It' s a tiny moment in time that gets frozen for ever. Don't you have pictures where in real life you looked stunning one evening and on the photos like a dork.
I think Evangeline smoked doobie before this pic. I mean look at her eyes!!
Anthony
said on 28/May/07
Yeah, Evangeline is realy hot, but she doesn't look at all that great here with Glenn, unlike Ali Larter who look stunning in her photo with him.
G-unit
said on 26/May/07
haven't seen her uglier than in this pic :P
leonari
said on 24/May/07
Robert: she looks hot...always...no matter her age man!
Robert
said on 23/May/07
5-5 sounds right for her.
She is 28, but looks like over 35.
Viper
said on 23/May/07
She looks like a 10 year old kid here.
glenn
said on 23/May/07
yes,im bending alot.
sam
said on 23/May/07
Wow, she looks so petite in this picture. I assume you have a serious lean going on, right Glenn?
Franco
said on 30/Apr/07
many times i thought she is 5'6 barefooted in LOST but then even next to similar or slightly taller (1.73-1.75m) actors she definetely looks 1.65m maybe 1.66m.
id give her 1.66m to be sure cause she doesn't look shortish.
Anonymous
said on 14/Apr/07
I know this is already on Michelle Rodriguez's page, but are there any photos of the two together? I'm curious who is taller...
Its A Punjabi Ting (UK)
said on 12/Mar/07
I think we should change the perception of petiteness to 5ft 2 for girls.
Melody
said on 11/Mar/07
Evangeline isn't that petite. I think she's got an average height... 5'5-6 at least. On Jimmy Kimmel (I have it taped) she looked tall enough to have a presence that a petite person wouldn't have.
Anonymous
said on 3/Mar/07
Saw her on The View on March 2. When she stood next to Elizabeth, they were the same height, except Eliz had on flat sneakers and ELily wore about 3 in heels.
mike
said on 1/Mar/07
'Moni says on 2/Oct/06
Saw her on Jimmy Kimmel on Oct. 1. She looked very petite walking out on stage. She cannot be 5'5" even with heels on.'
Are you for real? Please stop being so bitter, this girl is no way less then 5'5.
Nina
said on 24/Feb/07
I'm a little obsessed with her and Dom, and I've seen so many pictures of them. I'm pretty sure the listed height is perfect. She seems 165cm, the exact same height as me.
Katharine
said on 24/Jan/07
she is NOT 5'5.. she's defenitly shorter..about 5'3 or something
Franco
said on 8/Jan/07
Evangeline Lilly looks identical to Kate Beckinsale and both share the same Zodiac sign (LEO), both look real good and sexy but i prefer Kate sensuality :D
as far as height goes, Evangeline doesnt look shorter than 5'7 but in reality she IS 5'5 (165cm) for real, i've gone through some episodes of Lost on my dvd and noticed she indeed looks a strong 5'5.
Celestina
said on 28/Oct/06
Evangeline is about 2 inches shorter than Dominic. So she must be 5'5" because Dom is 5'7".
Anonymous
said on 19/Oct/06
Yes, it is! I still see it here and laugh at it. Not putting the woman down. I think she's gorgeous and seems to be like a genuinely nice person from the interviews I've seen. But, just always thought it was funny when I STILL see the commercials. I just thought I would have heard more about it in the media/ET/Access Hollywood, etc. I sometimes wonder how much it affects the success of the commercial/phone line. At first, you might think it's great for the business, right? But, when you think about it more, after seeing the commercial, you pretty much know you'r not going to be talkint to Evangeline.
Dammit - she's stuck on that island!!!!
antron
said on 17/Oct/06
sf, I just went back and re-read your entry. It's still on tv? That's actually really funny, and surprising.
sf
said on 6/Oct/06
Oh, I'm not making that big a deal out of it. Just thought it was interesting and wondered if it embarrased her. Wondered if anyone else ever saw it.
Tanya
said on 6/Oct/06
Yeah - actually on reading your stuff after what I wrote - I reackon she is about 5"5 - she is not that much smaller than Monaghan. I think Lost does try to enhance her height as I'm 5"5 and have stood next to 6"2 guys and I'm not - like she is tall one minute and petite the next.
However - the girl that plays Claire (Emile somthing!) is about 5"2 and she looks a few inches smaller then Evangeline and a LOT smaller than Matthew fox!
antron
said on 6/Oct/06
Thank you sam, as I said before, a man 9inches+ will tower over an average height, thin woman. MC Gainey is a lot heavier than Fox as well. Did you also notice that she is in teeny sandals and he is in work boots?
Also, if you look at my Lilly and Monaghan on the beach picture, if she's 5'3" then he is 5'3"; no way is he that short. He's known to be the tallest of the hobbit actors (meaning taller than Billy Boyd and Elijah Wood, both near 5'5"). Rob's got it right Lilly is 5'5".
sam
said on 6/Oct/06
MC Gainey is usually listed as 6'2.5", so (being 9.5 inches taller) he should tower over Evangeline Lilly.
Moni
said on 5/Oct/06
Tanya -- I watched the premiere episode and also noticed how tiny she looked in the scene where the guard led her to the cage (your pix). But I don't think she's 5'3" or under. More like 5'4". In Pix 23, she was looking down and not standing straight. The guard is a pretty big guy which made her look even smaller.
Tanya
said on 5/Oct/06
Okay - on lost she looks average height right?
So check out these next pictures - the guy in the pictures is MC Gainey - he is 6"2 (the same height as matthew fox). And she is in flip flops.
To get to the pictures (Sorry no direct link!)
Click Here
click on season 3
A tale of two cities
And then its pictures 21 and 23 where the height difference is extortionate and there footwear is clear. She looks like a little girl on 23!
antron
said on 3/Oct/06
sf, that commercial has been in the media. In fact Leno played it when Lilly was on the show. Its really not that big a story, a lot of celebs do strange commercial work to start out, acting's a tough gig in the beginning.
antron
said on 2/Oct/06
to everyone who says she looks short next to Matthew Fox, he's a solid 6'2" barefoot guy; that's 9inches taller than her. Additionally he is in good shape (broad shoulders/chest etc) which makes the difference look more dramatic. She is about 5'5" with a small frame, end of story. Also, anyone see that pic of her and Domic smooching on the beach? She looks just a little shorter than him (and we know he's probably about 5'6-5'7").
Click Here
Moni
said on 2/Oct/06
Saw her on Jimmy Kimmel on Oct. 1. She looked very petite walking out on stage. She cannot be 5'5" even with heels on.
sf
said on 2/Oct/06
In my area, she appears on one of those late night "dating" phone line commercials. She must have done this right before she got famous. I'm still surprised this hasn't gotten out in the media, yet. I still see the ad on tv.
Jessica
said on 1/Oct/06
Have met her - shes surprisingly petite - must be that shes just perfectly in proportion, cuz she looks taller on screen! Shes about 5"4 in really life!
Josh
said on 28/Sep/06
Look at this interview - Evangeline is a LOT shorter then she usually looks next to fox (IN the show) and in this interview she has 3 Inch heels on - do the math! Lost uses ways of making women look taller!
Click Here
Anonymous
said on 27/Sep/06
evangeline is definitely taller than 5'5! id say 5'7 cuz shes pretty much same height with dominic. look at the pictures of them somewhere.
leena
said on 31/Aug/06
i met evangeline. she's my height, so she should be like me 166cm... although it looked so (sad that i had no camera to prove that)...
Deiny
said on 22/May/06
This on is so peculiar - next to the 6"2 Matthew Fox (lost) she looks tall, about 5"8 (SOMETIMES TALLER), but then when shes in barefoot next to him (lost fans remember that shower scene!) shes under his shoulder...then on ELlen recently she commented on her stiletos, which looked about 3 inches, and yet she was the same size as Ellen who was wearing flats....Plus, she is the same height as Michelle Rodriguez on Lost who I've met and is no more then 5"3! (although SHE claims to be 5"6!)...it seems everybody wants an increase!
sf
said on 20/Mar/06
Yes, newer data show that average height for a woman IS 5'4"...
MD
said on 12/Feb/06
Average height for a women in the U.S. is actually 5'4" if not even a little bit more.
Liz
said on 12/Feb/06
average height in the usa is 5'2, steven, not 5'5. do your research.
i doubt she's 5'5. she looks more like 5'4
Steven
said on 24/Jan/06
She's about average height for a woman in The United States. Over here in the Netherlands she would be deemed small.
Anyway she's perfect height for me, I'm 173cm. Then again, I'm dreaming I could even get a date with her even though I never will hehe.
nicole
said on 14/Dec/05
anonymus!
a girl with 182 cm cannot be pretty and beautiful????
Anonymous
said on 19/Aug/05
i garee with you as she doesnt look over 165cm but to be quite honest she is still a good height for a women