FaZe Censor's Height
5ft 10 (177.8 cm)
American Youtube gaming personality. On twitter he has mentioned his weight as "185 pounds" and in 2018 has claimed to stand "5'10".


You May Be Interested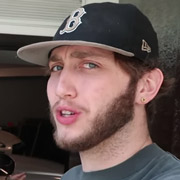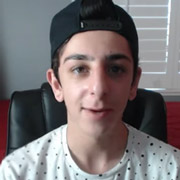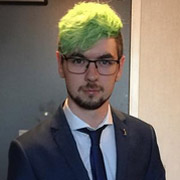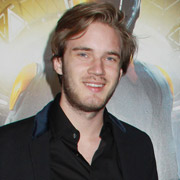 Add a Comment
15 comments
Average Guess (18 Votes)
5ft 10.51in (179.1cm)
Murtuza
said on 28/Feb/20
Rob, time to update average guess is 5'10.5"
RichardRich
said on 4/Feb/19
Hi Rob.
How tall is she?
Click Here

Editor Rob
She can look near 5ft 5 that moment.
Bwk
said on 9/Jan/19
In this video
Click Here
skip to 4:31 he claims ''I'm like Five Ten and Three Quarters''. I'd say 5'10.25-5'10.5'' is more accurate for him than just 5'10'' flat.
Animus
said on 8/Dec/18
185lbs? Certainly not in that photo with Post Malone. He looks more like 165lbs, 170lbs if I am pushing it. Bone and muscle density (not just muscle size) can be tricky to account for, as well as placement of fat and muscle, but I'd be surprised if he wasn't near 165lbs.
KitKat
said on 26/Nov/18
@JBD dude that pic that fisticuffs posted is proof that sensor is 5'9". He's got the same footwear as Laid and he's still 5 inches shorter. You can't look at the top of his hair, it's fluffed up, adding at least an inch
Nik
said on 22/Nov/18
It's very refreshing to see how honest he is!
JDB
said on 22/Nov/18
Not sure if to take the below comments seriously about Doug being 5'8 or 5'9? I'm assuming you guys are not great at guessing height or what. As a 5'8 guy myself it's quite clear Doug would not measure the same height as me. You can clearly tell by pictures that his proportions are that or a 5'10 guy.
Sandy Cowell
said on 22/Nov/18
I've only come to realise that FaZe is the guy minus the beard, so how tall is the one WITH the beard if FaZe is 5ft10? I'd say he's about 6ft or just under.
Matt99
said on 21/Nov/18
@Greg post malone posture isn't great either but from a guess at first he looks 178 range. I wouldn't be surprised if he was 5'10.25.
Peter175
said on 21/Nov/18
Not above 5'10 at all in my opinion, I would have guessed 5'9 and change but I can definitely see him being fairly honest with his claim, doesn't look below 5'9 at all
KitKat
said on 21/Nov/18
and in this video if you wait for Steve cook to stand fully upright you can see 2.5" between him and faze even with Faze's little Gellin' Insoles
Click Here
Steve Cook is listed at 6'1" but is actually 6' from everything I've seen.
I just don't buy 5'10" rob. Maybe on the moon when his spine is elongated, yeah, but here on earth no way.
KitKat
said on 20/Nov/18
I'd say at the very most 5'9.5"
Greg
said on 20/Nov/18
@Matt99 Well to be fair he looks 179 with post who's listed 184 here Doug is losing Posture he could be a guy who measures 5'10.75-5'11.0" out of bed and goes down to a flat 5'10. I've been following Doug closely for a while. David Laid who claims 6'2.5" also seems around 3 inches Taller than him. And he looks around 3 inches Taller than 5'8 Dylan Mckenna who might be slightly under the mark but not by much.
Matt99
said on 20/Nov/18
I knew it I knew it I knew it!!!! He always looked a flat 5'10, used to think he was 179cm but with him and post malone I thought he was a flat 5'10.
Greg
said on 20/Nov/18
Honestly I guessed him around 5'10.5" he actually claims 5'11 Rob and he looks 3.5 inches shorter next to 6'2 range David Laid so I would give him in between 5'10 and 5'11.

Editor Rob
Since he recently came out with 5ft 10, I think that is an honest enough admission.