Fat Joe's Height
5ft 11 (180.3 cm)
American Rapper. In a September 2004 issue of Vibe Joe says of his height:
"I'm 6ft 1"
.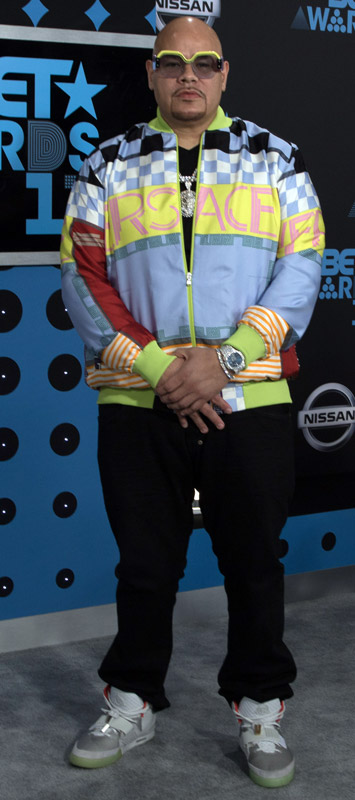 Photos by PR Photos
You May Be Interested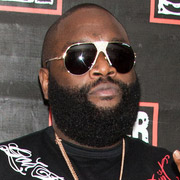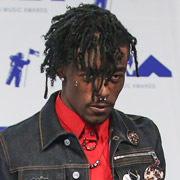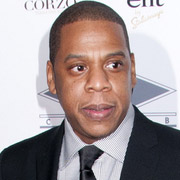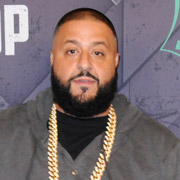 Add a Comment
75 comments
Average Guess (14 Votes)
5ft 10.91in (180.1cm)
TheBat
said on 12/Jul/19
5'10.75", 6'1" is a joke.
ATLhendrix
said on 7/Jul/19
Imo Chris Brown is 6'1 (give or take). Fat joe is easily 2.5 inches shorter so nothing over 5'11. But he's still a BIG GUY.
Sonny Black
said on 12/Feb/19
"6'1", light skin, got them green eyes, teal." Yeah I never bought that line, 5'11 is about right.
Gracian
said on 10/Dec/18
I'm surprised that Google listed this guy as 6'1" and IMDb as 5'10". He said he is 6'1" but both of these numbers are just joke for him! Rob, I know Joe was listed earlier on your website as 6 feet, I think the downgrade you gave him some time ago was a bit too drastic... I looked at him next to a few people and for me he looks like a typical guy 181 cm. Rob, or 5'11.25 is a possible number for him?

Editor Rob
I still give him around 5ft 11.
Tonyx
said on 10/Nov/17
Joe is 47 now in 2017. You have to be rather naive to think that Joe's height is still at his peak. After years of being so overweight and then loosing and gaining and loosing and gaining and loosing so much weight his spine for sure has compressed a little, regardless of age. Of course 6ft1in peak or now is out of the question. I think he was 5ft11.25-5ft11.5in at his peak when he was young. Now days he is 5ft10.5in and can look as low as a flat 5ft10in.
Christian-6'5 3/8
said on 4/Nov/17
@Edwin Martinez
Antonio is favored by the camera angle and thick hair, but I still can't really see Joe being taller than him.
Edwin Martinez
said on 4/Nov/17
Click Here
fat joe isnt 6'1 here with 5'10 AB
Edwin Martinez
said on 4/Nov/17
Fat joe withput timbs or elevator shoes is 5'9 i met him and im 6 ft. I also saw him next to 5'10 antonio brown in ABs snap chat antonio was easily taller by an inch
Killa
said on 3/Aug/17
You are all wrong I'm from NY, BX I have met Fat Joe, I'm 5'11", Fat Joe was at least an inch and a half taller. Standing next to 6'2' Stephon Marbury, they're about the same height.
ok
said on 5/Jun/17
176 at best .. fabulous who is 179 looked similar to French Montana beside him
World Citizen
said on 1/Jun/17
Looking at the photo which Mike has posted Fat Joe looks not taller than 176 beside Ronaldo.
World Citizen
said on 31/May/17
Hey Rob do you know how tall Big Pun is?
Editor Rob: looks like he'd be at least 3 inches shorter than Fat joe.
MD
said on 7/Mar/17
With 5'8" Neymar who is in some flat shoes, even:
Click Here
Guts
said on 31/Jul/16
@mike
Either Joe is standing in a ditch or something is off with this listing. Doesn't look 178cm next to ronaldo looks more 175/5'9.
The Man
said on 28/Jul/16
mike said on 27/Jul/16
__________________
French Montana also is about 6'1" I believe. I always thought that his 6'3" listing is bogus, because he always gets dwarfed by guys like Snoop Dogg and Wiz Khalifa, who are close to 6'4". A legit 6'3" guy's height should almost be on a par with someone who's 6'3.5" or a weak 6'4". Look at these photos with Snoop and Wiz
Click Here
Click Here
If anything Montana is more like 6'0"
mike
said on 27/Jul/16
Either Ronaldo is 6'3 or Fat Joe is about 178cm, no way this guy is 6ft, look at this photo next to SOLID 6'1 Ronaldo
Click Here
August
said on 28/Jun/16
I'm 5'9" (5'10" in shoes), and I stood next to Fat Joe once in LA. He had about 2 or 3 inches on me. So I'd put him at 6 feet to 6'1" easily. Somebody here said he's 5'9" which simply isn't true.
eddie
said on 26/May/16
Met him at the airport one day. Im really picky about getting heights right....im 6'1 in shoes and had at least 2 inches on him. He is 5"11 in shoes. So please list him at 5'11 but if you want to keep him at 6'0 flat then fine but thats REALLY generous.
5'12 and a quarter
said on 19/Jan/16
He looks as tall as legit 6'1 R Kelly in the We Thuggin video, but he could just be wearing lifts
Clinton
said on 7/Oct/15
Yeah he isn't even up to 5'11 rob, he is 178cm,5'10
Laughable
said on 13/Feb/13
50 cent (a legit 6 footer) has at least an inch on him, 5 11 max, and i am being generous. 6 1 is just plain absurd.
new yorker
said on 8/Jan/12
i think fat joe is no taller than 5ft. 9ins. met him in the ny nite clud a few years ago. we were the same height.
ThaMessenger
said on 26/May/11
6'0 sounds right.....he might be a little shorter
Chad Dawson
said on 27/Mar/11
His clearly 5 10,Saw him Friday at Applebee's
jrock
said on 26/Mar/11
i believe his 6'1 claim, look at this video of him and chelsea handler, he towers her and shes wearing huge heels and is already around 5'5-5'6 barefeet making her atleast like 5'9 there
Click Here
Tony
said on 26/Feb/11
Click Here
He describes joe as 6'3
Anonymous
said on 3/Jan/11
He's HUGE!!!! I'd say six foot even. AND STOCKY!
Anonymous
said on 29/May/09
I'm 5'9" and I stood next to Fat Joe about 3 years ago and I'd put him at 6 foot even.
HEBDOAG
said on 27/May/09
look he stand up with akon they look the same height so 5'10 (1.78 m)
Click Here
josh
said on 22/Apr/09
i think rob has him right at 6 feet cause when he was in the made you look video with 5-8 nas he was about 4 inches taller than him
glenn
said on 3/Feb/09
big pun lived near me yet i never saw him.i estimate him at 5-8.
jake
said on 2/Feb/09
big pun isn't 6'0", look at his "still not a player" music video. at the end he's standing the Terror Squad, including Fat Joe. He's shorter than Joe, possibly 5'6"-5'9". He was however, 400 lbs or actually, bigger than that. Especially at his death, he was almost 700 lbs. Fat Joe is about 6'1", I'd say.
amir
said on 17/Jan/09
joe once said he's 6'3"...im 5'10" i stood next to him and we were almost even
Anfo
said on 28/Nov/08
don't forget how much taller shoes can make you look i got a pear that take me from 6'1 to 6'2 massive but im 6'1 1/2 so yeah
Positive
said on 8/Nov/08
I stood right next to Fat Joe at an MTV show...the man is 6'1" solid.
joey
said on 31/Jul/08
Work in LAX las vegas, have been around plenty of celebs most of which including joe multiple time. Im 6'0.25", Him and I stood at about the same height with me having him buy a 1/4 inch but, h was wearing nike air max's ,which, have a 1.50 inch heal. I'd give him 5'10.5
Brad
said on 21/Jul/08
5' 10" is all. Barely 3" taller than Glenn. Problem with this site is people believed Glenn's ridiculous 6' assertion making Glenn 5' 9". Those two look very Bronx.
Numbud
said on 18/Jul/08
llo how far away were you from him?
people can give a towering look when they are afar or standing on something.
llo
said on 17/Jul/08
He is a good 6-0 ive seen him
antonio
said on 7/May/08
i saw him once when i was about sixteen i was 5-10 and he looked pretty tall.granted i saw him from a couple of yards away.
brother_h
said on 11/Apr/08
he doesnt give that super heavyweight though. maybe 260lbs? it is fat after all.
glenn
said on 10/Apr/08
well im not a big pun expert,but ive seen joe many times and i thought pun was way fatter judgeing by pics.im not including joes weight loss of recent years either.
brother_h
said on 10/Apr/08
damn my post didnt go through
big pun might not actually be 400lbs genius. hes not that big, hes about fat joes size. hes been listed at 5'8 and 5'6.
he states 6' and 400lbs coz its may be his gimmick to show people hes big. at under 6'0 he cant be 400lbs. he'll be more flappy and wide.
glenn
said on 9/Apr/08
fat joe might still live near me.not sure.i could walk it if he did.i know someone who knows him.i dont think i ever saw pun.no clue on his height.it is now a mystery to me and i will investigate it.ill have someone ask joe.and or ill try to study pics.
Big Pun's height
said on 9/Apr/08
Is that true, Glenn? Then you've probably seen Big Pun once or twice back then.
So what's your estimate on Pun's height like? 5'8, less or maybe even the 6' he claimed in his raps?
glenn
said on 8/Apr/08
fat joe and big pun both lived less than a mile from me in their prime.
OnBig Pun
said on 7/Apr/08
"big pun is listed at 5'8. but i saw on a old news article that he was 5'6 the whole time."
That's interesting, because he raps "four hundred pounds, six feet tall, brutally handsome" on the track "My Turn".
Actually I could not really believe my ears, when I heard that line, therefore I wanted to make sure, he wasn't like 5 inches taller I expected him to be.
Lets say he is stretching the truth very much by claiming the height of 6'.
glenn
said on 7/Apr/08
i felt some of the posts vanished completely.no biggie.thanks.
glenn
said on 5/Apr/08
a small handful of my posts havnt been showing.any reason rob? i can see the one about conventions irritating you.but not the rest.
[Editor Rob: ...I was travelling all Sunday and not doing very much updating on the cellphone.]
brother_h
said on 5/Apr/08
big pun is listed at 5'8. but i saw on a old news article that he was 5'6 the whole time.
glenn
said on 3/Apr/08
joe is at least 6ft.if not 6-1.so pun is no smaller than 5-8 then.
On Big Pun
said on 3/Apr/08
I am putting this here, because there is no message board for Pun...
Does anybody know how tall Big Pun was?
Judging from videos standing next to Joe, who appears in the 5'10-6'0 range, Pun looks quite short - like 5'6 or 5'7.
Any suggestions?
anonymous
said on 15/Mar/08
rob, he doesnt look anywhere near 6`0 in this photo.
brother_h
said on 6/Mar/08
wtf? i thought he ws 5'10. on scary movie 3. the guy with the dread locks is 5'9 and looked about the same height, the white guy says 6'1 and looks waaay taller.
j holiday is also taller than joe.in the new music vid, j holiday was taller. like 5'11 or 6'0?
Andre
said on 30/Jan/08
I also he think he might appear 6ft due to his wideness, but in fact is in the 178cm til 181cm range with the shoes off. (5ft10.5-11) And my guess for J Holiday is a legid 5ft 8 and skinny as hell. Glenn he isnt much taller than you, it looks like an 3inch difference
Sultan Siam
said on 25/Jul/07
Either 6 feet isn't what it used to be or I'm just plain tall, but Fat Joe is not a legit 6 feet. Or maybe it's a promo 6'. Dude is about 5'10 tops. When I see celebs they usually don't match these numbers here.
3
said on 6/Jul/07
no way fat joe is 6 feet tall, maybe 5'9-5'10 in this picture. anyways this guy is wider than he is tall.
Anonymous
said on 23/Jun/07
I met him the other day...i'm 5'11" barefoot and i was on a beach when I met him, so i was barefoot. I would say he was 6'1" maybe even alittle taller than that.
Glenn
said on 29/Nov/06
He is a legit 6ft.possibly a hair more.
Glenn
said on 29/Nov/06
Im really bad at guessing weight Alex.I have another pic with him from 1999 where he looks taller and heavier Ill post one day.
Alex
said on 24/Nov/06
Looks 5'10 with Glenn. Glenn, how heavy did he look in person?
Aussie Bloke
said on 16/Nov/06
Looks a DWARF next to Shaq, possibly more than a foot shorter!
Jordan
said on 9/Sep/06
I used to chill in BX with my cousin and I saw fat joe a number of times from different distances. The closest I ever got was about 3 feet away. He was less then an inch taller then me. I'm 5'10 1/2.
kim
said on 27/Jun/06
secondly, how does glenn always manage to look such a dude?!
Viper652
said on 28/May/06
He only looks 5-9 next to Glenn
Glenn
said on 26/May/06
He was in a hurry.this was last week.I have one from 1999 where he is taller and heavier.he did look closeto 6-1 then.now looking a hair under 6ft.
Editor Rob
said on 26/May/06
Here is a picture of Glenn with Big Joe. Glenn, your slacking on those hand signals, where's the 'mark hammill' enthusiasm here ;-)
Did he still look 6ft recently, I take it this was a recentish photo?
J.
said on 24/Apr/06
Scroll down a bit to the pic of Joe with LL Cool:
Click Here
Looking at that pic, although he's not standing erect if straightned up, I actually can believe that he could be the height that he said he is.
Glenn
said on 27/Jan/06
he looked 6 even to me.back in the day.
6 foot 1, 16, still growing
said on 17/Jan/06
i saw like a basketball tournament thing where fat joe was the coach of this ghetto basketball team that stephon marbury, the 6 foot 2 nba guard played on and I saw about a three inch difference between them. this was about 2 years ago, but I can still remember. But fat joe looked pretty intimidating because he was so friggin HUGE. he's 5 foot 11 and probably adds an inch to his shoes with padding or lifts in music videos. http://www.nba.com/media/ebcsports/IMG_0421.jpg
check the 5 foot 11 fat joe and the 6 foot 1 ruben studdard. it says somewhere on this site that studdard is 6 foot 4, which is total BULL. clay aiken is probably like 5 foot 10 then. THIS IS THE PROOF.
Anonymous
said on 16/Nov/05
Fat Joe did an interview w/ nick and jessica on the red carpet of the mtv music awards and he was barely taller than nick. I met nick and jessica at a laker game 3-4 years ago and I would say nick is aobut 5'9-5'10 so theres no way fat joe is 6'1
fatjoe
said on 4/Nov/05
i remember seeing Fat Joe on WWE RAW when john cena went to some awards 1 month ago ... and John Cena who is 183cm... was much taller ... he def aint more then 5'11" ... 5'10" is more likely ... hes just fat thats why he looks taller ... i too tought he was 6'1 n 6'3 ... what u think rob , maybe u can try gettin the video with the two together
Josh
said on 23/Sep/05
He´s like 5'11.5 the most , 6'1 never.
Ball-A-Hallic
said on 19/Jun/05
Joey's no 6'1 I highly doubt that he's probally 5'11.5 or 6'0 I think
Jon
said on 3/May/05
I highly doubt Fat Joe is 6'1". Me and couple of friends bumped into him in Miami and I almost ain't recognize him at first cuz he was more liek 5'10 - 5'11". His height is definitely exaggerated