Fay Wray's Height
5ft 3 (160 cm)
Canadian actress best remembered for roles in 1930's films like King Kong, The Vampire Bat and Doctor X. In that era she was being described as 5ft 3 and weighing 105 pounds.
You May Be Interested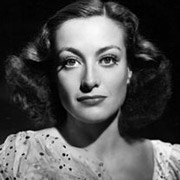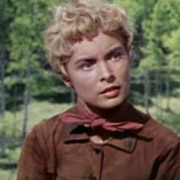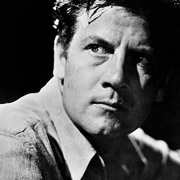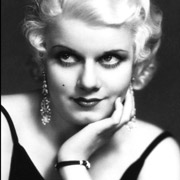 Add a Comment
12 comments
Average Guess (3 Votes)
5ft 3.33in (160.9cm)
Miss Sandy Cowell
said on 15/Sep/19
Ah! Fay, the original crush of the ill-fated great ape King Kong, was born 112 years ago today. That's a hundredweight of years!
Fay lived to the age of 96, her life ending in 2004.
5ft3 for this classic beauty. 💐💝
RIP Fay XXX 🕯️ (1907-2004)
Willes188
said on 6/Apr/17
I have some more interesting information regarding the height of King Kong.
This is a real quote from the ridiculously bad spin off "King Kong Lives" from 1986...
"Well, we should have no problem identifying the enemy, their approximately 50 feet tall & wearing their birthday suit's."
Editor Rob: 50 feet tall in the morning, 49 feet tall in the evening and 48 feet tall when he takes off his lifts.
Willes189
said on 11/Sep/16
However, the 1st remake was a complete disaster. The 2nd one was a masterpiece just like the original
Willes189
said on 9/Sep/16
Kong is/was not 50ft.. He was described as "the 40ft monster" in the 1st remake, but looked closer to 35-30ft.
King Kong's Height is 32.5ft
dannynagle1971
said on 8/Sep/16
Kong was at least 60 feet tall during the dinosaur battle. But Fay's size is all over the place.
LoganNoll1996
said on 20/Apr/16
Kong was 18 feet tall in most shots on Skull Island and 25 feet tall in most shots in New York. However he was made 50 feet in some shots and 70 feet in other shots. Arch was right, his height was all over the place. Promotional material for the film described him as 50 feet tall though.
176,2Tunman
said on 27/Mar/14
Heyhey,King Kong probably never gave a care about her height,just her beauty.
Sometimes,I feel a woman is so beautiful,than even her height becomes a component of her beauty.Gabby Reece is perfect at 6'3 and Fay is perfect at 5'3.Any modofication whatsoever is useless in their cases.
Sam
said on 26/Mar/14
Go to the article Monster heights, Arch. Rob rather generously lists Mr. Kong as 15 m/50 ft tall...in certain shots, he seems to struggle with looking half that tall. Clearly a lift-wearer. His uncouth relative from Peter Jackson had the dirty habit of walking around on all fours, so it's hard to tell how the two dudes stacked up.
Arch Stanton
said on 25/Mar/14
Rob any idea how tall King Kong? was His height was all over the place in the movie LOL!!
[Editor Rob: he wore elevator boots at times in the move for an extra few feet.]
littlesue
said on 24/Mar/14
Listed elsewhere, they had low body weights back in the day, maybe why a lot looked so small and lightweight
Arch Stanton
said on 24/Mar/14
Nice one. I guessed weak 5'3".
Sam
said on 24/Mar/14
She goes in the record books as the biggest height descrepancy between a leading man and lady, 15 m vs 1.6 m. Usually they'd have to put her on a box but this time he literally had to pick her up in his hand to be in the same frame.