Francois Chau's Height
5ft 8 ¼ (173.4 cm)
Cambodian born actor best known for roles in Teenage Mutant Ninja Turtles 2 and LOST. In this photo I was wearing
Adidas Superstars
, whilst Francois had about 1/4-1/3rd inch more shoe than me.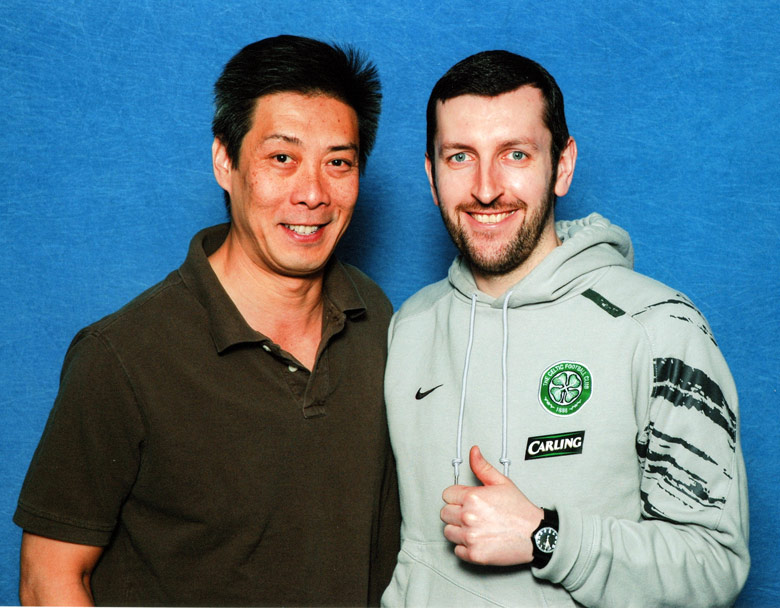 5ft 8 Rob and Francois @ Lockdown, 2008
You May Be Interested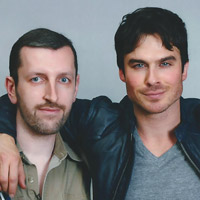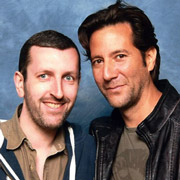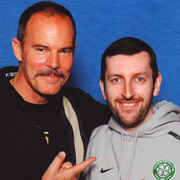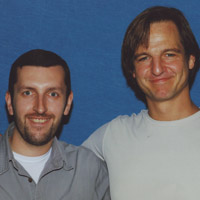 Add a Comment
39 comments
Average Guess (19 Votes)
5ft 8.28in (173.4cm)
Slim 6'1"
said on 5/Aug/20
He's not taller than you
Bobby 5'10
said on 6/Nov/18
Wouldn't this guy be the same height as Rob then?

Editor Rob
I think anywhere in 5ft 8-8.5 range is arguable.
Christian-6'5 3/8"
said on 31/May/18
@Nik
I appreciate it
Nik
said on 30/May/18
@ Christian-6'5 3/8"
I am inclined to agree with you, but not the 15 voters!
Christian-6'5 3/8"
said on 28/May/18
No taller than Rob even with more footwear. He's not 5'8.25" More like 5'7 7/8".
Nik
said on 26/May/18
5'8" flat is liable!
Tunman
said on 24/May/18
If both were Bald It would be impossible to tell who is taller although François could be more of 5'8 flat since he has 1/4 advantage.Did he look 174 with you?

Editor Rob
5ft 8 flat or 8.25...I think up close he seemed like he was near 5ft 8.5, minus a little fraction and in the solid 5ft 8 range I'd say.
Slim
said on 18/Sep/17
Doubt he's the full 5'8" let alone a strong one.
Cameron
said on 24/Aug/17
Given the shoe advantage I think Rob would edge out this guy.
Christian-196.2cm (6ft5.25)
said on 29/Apr/17
He's the exact height as you even with thicker footwear Rob.
Revisionist
said on 17/Mar/17
Don't let Francois' hair fool you. Rob edges him out here despite having 1/4" inferior footwear.
5'7.75" for Francois, very weak 5'8 guy.
ShortRussianDude
said on 9/Mar/16
rob Is it true that Cambodians are really short like the male average I Heard is 5 ft 3.5 - 5 ft 4? if so I Guess this guy is Pretty tall for his homeland.
his a tiny fraction taller from what I can see so I Agree with The Listing.
Editor Rob: yes I'd expect 5ft 4 range for Cambodia.
CD
said on 15/Feb/15
Rob, would you say that with 1/4 inch more shoes, he looked a typical 174 guy? If not, I agree with shredder, he's pretty much identical height in pic so that would put him more 5ft 7.75 to 5ft 8 barefoot. The quarter inch seems unnecessary.
[Editor Rob: sometimes the closer someone is it can be hard to tell is this person a fraction taller/smaller.]
The shredder
said on 21/Aug/14
Rob , how much posture is he losing? If he is not losing 1/2 than you look to be taller than him and he has 1/4 shoes over you.
[Editor Rob: when someone is very close, sometimes you can think they are slightly taller or shorter. I certainly didn't think he was shorter (albeit with him having slight shoe advantage).]
the shredder
said on 20/May/14
Rob , If you think he was the same as you and he had more footwear and you only give yourself 5 '8 1/8 he is no more than 5 '8 .
the shredder
said on 10/Mar/14
Rob how bad was his posture? going by the hair you showed me he looks the same height as you but has .25 more shoes , so I say 5'8 flat , if his postures bad than I actually can see 5'8.5.
[Editor Rob: I think from eyelevel greeting him he was as close as I could tell to our heights]
the shredder
said on 22/Feb/14
Rob he must have really bad posture , even his hair is only even with yours and his eyes and chin or lower , plus more footwear , he is 5'7.75 max or just really not standing correct.
the shredder
said on 17/Feb/14
Bad posture or 5'7.75.
truth
said on 11/Feb/14
172cm looks closer. Rob is more 173-174cm and this guy 172-173cm.
avi
said on 2/Jan/14
Too close. Calling same height for this one. Strong 5'8 guy.
Arch Stanton
said on 27/Oct/13
Big head and posture has me fooled here. I'd have guessed 174 just looking at the photo.
the shredder
said on 14/Oct/13
His hair and posture is hard to tell , I think he looks shorter than Rob , though he can be taller.
Len
said on 15/Sep/13
His tall hair faked you out a little bit, Rob. He's probably a tad under 5'8".
He also seems to have a surprisingly large head for a guy his size.
richkid123
said on 11/Dec/12
5'7.75" - 5'8"
Johnnyfive
said on 29/Nov/12
5'7.75 is what i see
the shredder
said on 9/Aug/12
I see under 5'8 because Rob looks taller and has less shoes !
Jason
said on 7/Aug/12
@dj height isnt all about eye level, if that was the case we would get measured to our eyes. He could have a 1-2cm more head than rob.
DJ
said on 23/Nov/11
I'll vote 5'7.75". Rob, his eye level is lower than yours, that outta tell you something about his height.
Physics Enemy
said on 29/Oct/11
He's 0.25" shorter and yet has a 0.25" footwear advantage. He's 0.5" shorter than you Rob, which puts him at 5' 7.75". You're being kind to him here.
the shredder
said on 9/Oct/11
More 5'7.75 , 5'8 ... I also thought Rob is taller then this guy .
Mr. Tempus
said on 8/Oct/11
a solid 5'8, but not sure is he is 5'8.5
the shredder
said on 18/Jun/11
Rob , sorry this guy looks 5'7.75 .
Efi A
said on 9/Feb/11
I think that he is leaning a bit in this picture so 174 is possible even 174.5 but no more than that
the shredder
said on 2/Jun/09
Rob , looking at this pic I can not see him this height , sorry but he looks a little shorter , hope you get a pic with James Saito !
dmeyer
said on 3/May/08
looks about that height
G-MANN
said on 11/Apr/08
I remember him as Vagabond in the Wing Commander games.
the shredder
said on 10/Apr/08
I agree Rob , that he will still be 5'8.5 if he had better posture ... I felt that he was that for years ! Im glad you got him on here ! ... If you ever meet Saito he might be " The Shocker " looking under 5'8 !
Get a pic with Saito , then a pic with ME and you can make a Shredder page lol !
the shredder
said on 8/Apr/08
HA thankz Rob ... My first Estimate was 5'8.5 ! So he did look that range to you Rob ? He looks 172-ish in the pic , but its just a pic ! ... btw , was he a likeable guy ?
[Editor Rob: I go with 174cm, I felt he was around that mark. I'm pretty sure he has slightly looser posture here, a cm anyway.

Yes, he was a gentleman.]
Anonymous
said on 8/Apr/08
He doesn't appear any taller than rob there