Fred Savage's Height
5ft 7 ¾ (172.1 cm)
American actor best known for playing Kevin Arnold in TV series The Wonder Years. In film he appeared in The Princess Bride, Vice Versa and Austin Powers in Goldmember.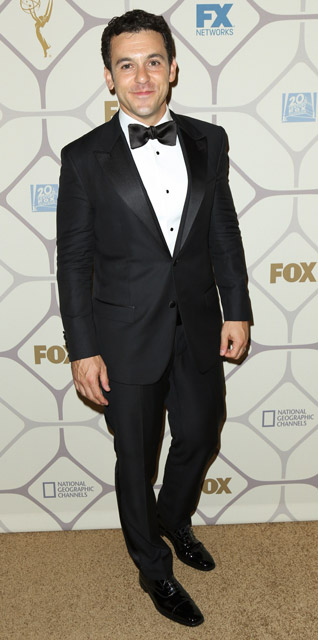 Photos by PR Photos
You May Be Interested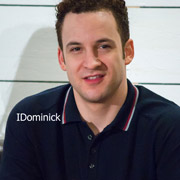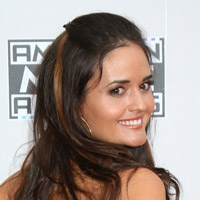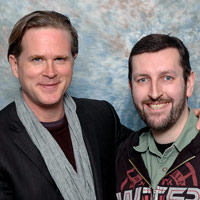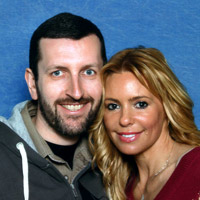 Add a Comment
34 comments
Average Guess (10 Votes)
5ft 8.03in (172.8cm)
Joseph Byrne
said on 5/Jul/18
growtallerguru, nah I thinj you're way too invested in height lol. He was obviously joking. With that being said, Fred Savage is 5'8" flat.
growtallerguru
said on 30/Jan/18
You won't believe this. Fred claimed to be 6'3" in an episode of child support that aired last week. It was when a new contestant walked up to the stage. This contestant happened to be a very tall policeman. Fred commented, "now I'm 6'3", so you must be 7 feet tall." !!!!
lee168cm
said on 19/Jan/18
True Rob you can be six foot or taller five eight, five six like myself or even four foot nine like Danny devito and be hugely successful theres short basketball players (mugsy bogues and earl boykins) short footballers (Diego maradona and Aaron Lennon) and short boxers (Ricky Hatton, Barry mcguigan and Carl frampton) even short ufc fighters (Matt serra, urijah Faber and Mike Thomas Brown to name a few) as well as actors and singers all are five six or below. Goes to show height is no barrier to success. (Though I can't think of any male models under five ten)
Jakob
said on 5/Aug/17
On his new show(friends from college), I'd say he looks about 5'9, 5'8 at the least tbh
EdD2_171.4cm
said on 20/Jun/17
I just looked at the posted pics @Danimal and @Editor Rob posted on 1/5/17, and I'm puzzled. Richard Speight is a confirmed 172cm guy, but Fred Savage looks 1-2cm shorter. He is also 3-4cm shorter than Clark Gregg, a 174cm guy. But in the pics w/Rob Lowe, a 177-178 guy, he looks just 3-4cm shorter. Footwear and camera tricks really do give the illusion some actors are taller than others! Keeping this in mind, when looking at the pic with Savage, Gregg, and Speight again, Gregg and Speight clearly have a shoe advantage. So Gregg might really be 173cm, Speight is 172cm, and at smallest, Savage is a 171cm guy due to the other two's footwear advantages.
ArjunaKorale
said on 22/Apr/17
At this v moment, I am watching season 4 of The Wonder Years as pt of the DVD box set. There are some 4 episodes with a character called Madeline played by the v attractive actress Julie Condra (she happens to be the wife of martial artist Mark Dacascos)...Rob, is it possible to give Julie an entry on your site? Condra is down as 5 ft 7 on some sites, but she could be below that mark.
Editor Rob: could be between 5ft 6-7
Shredder
said on 7/Jan/17
almost 5'8 as an adult makes since , he was listed as 5'7 and claimed it when he was in his mid , late teens , growing to 5'7.75 is about what he'd grow to.
Danimal
said on 5/Jan/17
This is way too low Rob. Josh Saviano who claims to be 6'0" has 2-2.5" on Fred in 2014:
Click Here
Rob Lowe has maybe 1.5" on Fred?
Click Here
Click Here
Click Here
Click Here
I see Fred at bare minimum 5'8.5" and maybe even as tall as 5'9".
Editor Rob:
I'd be really surprised if he really was nearly 5ft 9, you can see him near
Richard Speight
who is a weak 5ft 8 guy too.
Danimal
said on 4/Jan/17
Why the drop to 5'7.75" Rob? He's been given as high as 5'11", but does appear to be between 5'8" and 5'9".
Editor Rob: I watched him a bit more and got the impression he was an almost 5ft 8 guy.
Sam
said on 4/Mar/16
A 2 inch difference with Rob Lowe on The Grinder is believable but I don't see any more than that between them.
John86
said on 8/Sep/14
I've been watching a run of the wonder years and I'm surprised he grew so much, as he was always very small as a child and is among the shortest of his friends who I believe are actors within a year of his age at the time. Paul was an early bloomer but it's interesting to see how they start out the exact same height in season 1 but by the end of season 4 he has a good 6 inches on Kevin. He seemed to grow to about 5'7 at the end of the show where he was 16 during filming but he must have had another small growth spurt to pack on an inch or two thereafter. I think 5'8.5" is a fair guess, it's just we see him as smaller because he was small in TWY.
Scally Wag
said on 8/Aug/13
he looks to be 5'8" dead on on the wonder years. he may grown slightly after that since the show ended when he was like 17
HellBoundPower
said on 4/May/13
I've seen Fred listed as high as 5'11" before. While I don't think he's that tall, I've noticed that he's taller than Ben, who is listed at 5'8.5" here. Could he possibly be 5'9" Rob?
[Editor Rob: not sure if he'd be a full 5ft 9]
HellBoundPower
said on 16/Jan/12
I would say 5'9". I think his boyish looks mask his height.
Yaspaa
said on 19/Dec/11
Kid stress, that's a new one.
Plump
said on 18/Sep/11
Doesnt look quite 5'8, maybe 5'7.5 is closer. Many actors end up smaller as adults due to stress of work they did as kids.
the AMAZING Babushka
said on 15/Sep/11
always looked 5'8" to me. towered over wayne in the later seasons
Jay
said on 22/Jun/11
He was a late bloomer on the Wonder Years. He probably got alittle more taller after the show to become 5'8.
Mr. Tempus
said on 15/Jun/11
he looks in the 5'8 range, maybe 5'8'5, i must say that at least he has that height because most actors that started their career as childs quite often are veeeery small when they are adults.
The Big Tuna Fish Sandwich
said on 6/Jun/11
He looks 5'8"
Danimal
said on 15/Apr/11
Can't pin point his height.. He could be as tall as 5'10" (doubt it though).. I'd say he's 5'9" fresh out of bed and about 5'8"-5'8.5" by night...
Sarha
said on 2/Apr/09
Met him back in 2001 when he was doing volunteer work for the red cross getting blood for 911 and he was no shorter than 5'8 and maybe some change.
the dude
said on 13/Nov/07
saw him on the episode of seinfeld where kramer tries to make it in LA and he looked tiny next to Kramer, who is 6'3." id say 5'7" tops.
max
said on 31/Jul/07
now it's 5'10 on that other website. and they put tom felton at 6'1. tom is definitely 5'9 and fred is 5'8. I didn't know fred savage and his brother went to stanford. cool.
Danimal
said on 7/Jan/07
He was still 16 years old when they stopped filming The Wonder Years (Definitely not his adult height). His 5'11.5" Dad still seemed to have quite a few inches on him in one of the very last scenes. He's at least 5'8".
Chris
said on 8/Nov/06
He is around 5'9''. He grew after The wonder years by an inch or so.
Danimal
said on 20/Jul/06
Fred is NOT 4-5" shorter than Jay Leno. If Kevin was only 5'6", that would have put Wayne at like 5'2"...lol.
Hank
said on 20/Jul/06
I saw them about 2 years ago. Fred is definitely taller than Ben. Ben might have been wearing lifts. He is really short. My daughter was crushed, and she's only 5'6".
C
said on 12/Jul/06
I don't know how tall he is but I do know that his brother Ben is only about 5'7''. But he was pretty buffed out when I saw him. Nothing like Cory Matthews.
NotSo
said on 11/Jul/06
When exactly did you meet Fred and Ben because I seem to remember when Fred made a guest appearance (as a professor) on "Boy Meets World" when Ben was in college, Ben looked taller than Fred.
Hank
said on 25/Apr/06
I met him and his brother (Boy Meets World) in Carmel, CA. I am 5'7". He is about 5'6" (or less) and is bro is about 5'4".
Anonymous
said on 1/Feb/06
He looks about 5'7" to 5'8" during the last season of Wonder Years when he's probably his adult height. I don't think he's quite 5'9".
GPM
said on 5/Aug/05
I saw Fred Savage on Regis' show. He was the same height as Regis. I met Regis, he is 5'5" tops.
GPM
said on 12/Jul/05
Fred Savage is about 5'7".