Garbiñe Muguruza's Height
5ft 10 ¾ (179.7 cm)
Spanish-Venezuelan professional Tennis player.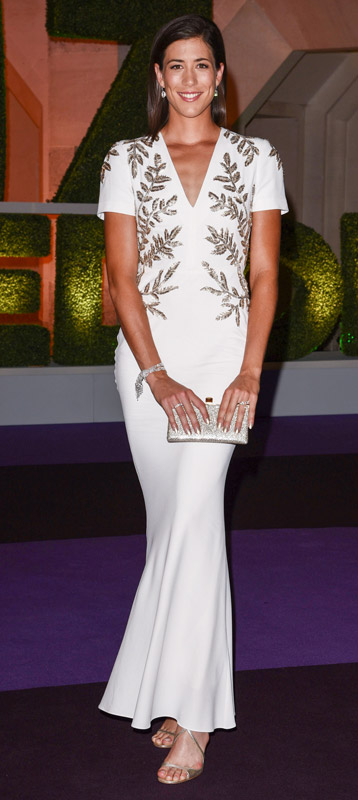 Photos by PR Photos
You May Be Interested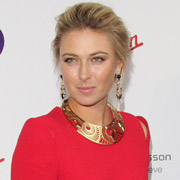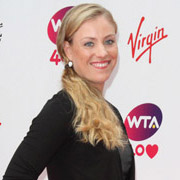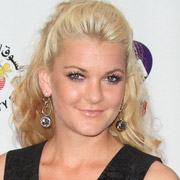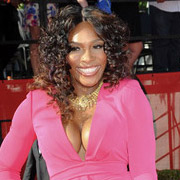 Add a Comment
34 comments
Average Guess (50 Votes)
5ft 10.97in (180.3cm)
dicky curtis
said on 25/Feb/19
She's a charme for sure. I think she would clock in at a full 5.11.
Rem
said on 27/Dec/18
With sergio ramos looked no more than 178. With courtois leaning she reached a tiny bit over his mouth. That would be similar to 20 cm taller. With messi in shoes (172 cm) she looked 17 cm in massive heels. Conclusion 178 cm for her Rob
Morning1.81mNight1.78,5m
said on 27/Aug/18
Click Here
Wozniacki:1.77m (according to this site 1.75m)
What do you think Rob?

Editor Rob
At least an inch, but not sure if Garbine has slightly worse stance...seems possible she might lose a bit more.
MAD SAM
said on 9/Jun/18
Rob I think she's definitely 182 cm she didn't look far off from Nadal in that exhibition match
RRR
said on 20/Feb/18
Hi Rob,
Garbiñe is 1.82 or 1.83 is taller Petra Kvitova
Click Here
?

Editor Rob
I wouldn't have thought she was taller than her.
Sonia
said on 13/Oct/17
Hi Rob,
Garbiñe Muguruza is taller than 1,79. I met her and she is taller than me (1,78), around 1,81.
Nona
said on 13/Sep/17
@faza, yes Muguruza is a fantastic tennis player and stands tall at 5'11" and weighs a healthy 175 lbs
Madison Keys is 5'9" & 160 bs and Coco is 6'1" & 185 lbs
faza
said on 7/Sep/17
Good Looking women and a fantastic tennis player, 5'11 is about right going off her next to venus and serena.
Rob, Have you seen much of American girls Madison Keys and Coco vandeweghe, Madison I would guess 5ft9range, Coco looks similar height to Venus she is listed as 6'1 looks too much she could be 6'0 though
Editor Rob: Keys claimed to be 5ft 10, 11 in shoes, though I would be surprised if she was above 5ft 9
mickey
said on 21/Jul/17
whole lotta woman
MrPie
said on 20/Jul/17
179.75cm maybe?
Gian92
said on 18/Jul/17
Near Venus i saw 2 inches of difference
MrPie
said on 18/Jul/17
Seeing her next to Ana Ivanovic on the picture Johnson posted (if Ana is 182cm), she looks 180.5cm. However, on the picture next to Serena Williams that SAK posted (if Serena is 175cm), she looks 179.75-180cm.
even
said on 18/Jul/17
legitimate 1,800 millimeters
RichardSpain
said on 18/Jul/17
Tall and pretty woman. Rob; she is 182 cm it is her official height here in Spain.
Johnson
said on 17/Jul/17
@hijopotamus 5'10.75 is like 179.5-179.7 (so it is rounded to 180 if we don't use decimals) and 5'11 is around 180.3 so that is the difference
dicky curtis
said on 17/Jul/17
John mcenroe commented that venus Williams looks taller in person than roger Federer who is solid 6.1. there is less then 2 inches between venus and garbine in their photo moment
Hijopotamus
said on 17/Jul/17
182 cm
Btw, why Brad Pitt is 5ft 11in (180 cm) and other celebrities are 5ft 10.75in (180 cm)??
Centimetres are smaller than inches...
Rob? Why a 5'10" Brad gets unnecessary benefits?
Editor Rob: it's still a guess, I did look to see if I thought she was a solid 5ft 11 and wasn't as convinced she is, but I could be wrong of course! Maybe Brad and her could measure similar...
RichardSpain
said on 17/Jul/17
Near 6 feet. This woman is tall. 182cm in the morning sure. 181 cm afternon.
James
said on 16/Jul/17
I think this is the correct height, or even 5'10,5 (1.79), seeing het next to Venus, Serena and Maria Sharapova. She does wear a UK 9.5 shoe, so very big.
Chris
said on 16/Jul/17
Seems right. To me seems like she is 1.25 taller than serena and1-25 smaller than Venus
Arch Stanton
said on 16/Jul/17
Isn't she listed at 6 ft or something? Does look tall but likely a shoe measurement.
dicky curtis
said on 16/Jul/17
wow that is a conservative estimate.. she looks easily taller than 5.11 to me. 3cm shorter than V. Williams in the final at their photo moment.
Lucy
said on 16/Jul/17
Rob, he is a solid 1,82 tall
69 inches
said on 15/Jul/17
She's been described as 6 foot tall today on the BBC before the Wimbledon final.She has a never say die attitude on the tennis court.
Alex
said on 15/Jul/17
She's 6ft. Shes listed everywhere as 6ft and looks it next to 6ft 1 inch Venus williams. Why is she listed as 5ft 10 and 3 quarters
Samelliott
said on 15/Jul/17
Her oficial listing is 182 cm. and she looks this height. 180 cm. is a bit low for ver.
Nona
said on 15/Jul/17
Thanks for the add Rob... she deserves a place here having won 2 grand slams.......she is closer to 6 ft and a very well built 170lbs (listed at only 154 lbs). Most of the female Spanish tennis players have been in the 5'4" - 5'7" range and it is nice to see a leggy 6 footer from there
Brendan 179cm
said on 15/Jul/17
Well shes a two time grand slam champion
now 😍
Johnson
said on 15/Jul/17
With Antonio Banderas (plus elevators)
Click Here
Terence
said on 15/Jul/17
she's registered as 6ft flat, thats a big difference
spainmen192cm
said on 15/Jul/17
Nice add Rob! She claimed to be 182cm tall in an Spanish Tv Show I will try to found it
Johnson
said on 15/Jul/17
With Ana Ivanovic
Click Here
SAK
said on 15/Jul/17
Slightly taller than Serena
Click Here
anon
said on 14/Jul/17
Never paid too much attention to her height, she is a tall girl obvisouly just by looking at her, good player too but just checked and she is listed as 6'0 but 182cm which is more 5'11.5 I am guessing with the 5'10.75 estimate on here you think the height she is listed at is in shoes?
Editor Rob: I think barefeet she will measure almost 5ft 11, but cannot for the life of me see her as barefeet and six feet.