Gene Snitsky's Height
6ft 6 (198.1 cm)
American professional wrestler. In 1998 - at age 28 - he was described as "6-7, 245 lbs" In 2012 he said his measurements were "6'7" 300lbs" and that at age 12 he was "6'2". In 2015 he said he was 280 pounds.
You May Be Interested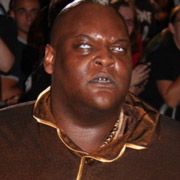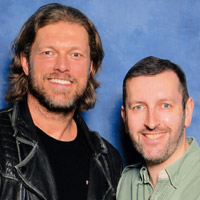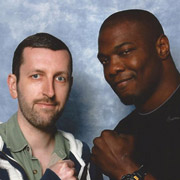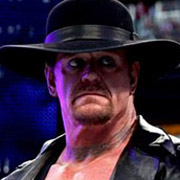 Add a Comment
15 comments
Average Guess (21 Votes)
6ft 5.73in (197.4cm)
James B 172cm
said on 17/Aug/18
rob is a weak 6ft6 possible for this guy?

Editor Rob
6ft 5 would be too low but just under 6ft 6 might be possible. Is there a greater chance of 6ft 6.25 or 5.75? I think it could be latter.
BURN IT DOWWWWWN!
said on 29/Jun/18
Always seemed like a 6'5 guy especially in his face offs with Kane.
Canson
said on 13/Mar/18
@MS: I'd bet money He's not 6'6. I may actually have him high at 6'5.5. May just be 6'5 the more I see. Ben could be near that height but combines are held earlier in the day so wouldn't surprise me if Ben were under 195 in the evening
MS
said on 12/Mar/18
Gene Snitsky can´t be 6-6. With almost 6-5 Ben Rothlisberger:
Click Here
6-4,5 - 6-4,75 is Snitsky´s height.
Logan
said on 10/Feb/18
Look around 6'5" 1/4
Jake T.
said on 22/Jan/18
He can look 6'5 and 6'6, i think he is 197 cm.
Canson
said on 20/Jan/18
Doesn't quite look a legit 6'6" with Arnold but not less than maybe 6'5.5 (196–97 range)
Connor Simpson
said on 20/Jan/18
Looks a legit 6ft 6, Arnie here looks closer to 6ft than 5ft 11 here though, how old is this pic Rob or is it recent?

Editor Rob
I think Arnie might have thinner sneakers, it's a few years old I believe, early 2015 maybe.
heightchecker34
said on 19/Jan/18
Nice add Rob! I always wonder the heights of former WWE monsters! I always thought he was around 6'6.5, so this listing seems fine. After looking at clips of him, since it has been a while, I think you hit the nail on the head. I think lowest he would measure is 6'5.75. Rob, who do you think would measure taller... Snitsky or Baron Corbin? Baron Corbin just is a skinny beanpole, (he lost the muscle after his NFL days) while Gene has muscle mass. Also, I wonder how tall Jon Heidenrich is. In one clip when they are attacking The Undertaker, and Kane saves him, Heidenrich looks 6'7 range with Snitsky.

Editor Rob
I see Corbin claimed 6ft 8, but I've not paid as much attention to him, I may try to have a look.
Tall Sam
said on 19/Jan/18
Not to be superficial, but his picture could come up in the dictionary along with the word brute. He has a mean looking facial structure in combination with his height and weight.
Dude 173 cm
said on 19/Jan/18
Legit 6'6
logan
said on 18/Jan/18
Kane is 6'7" plus the lifts 6'9" or 6'8" 3/4. at first look Gene looks 6'6" but in his later years around 08-09 he only looks 6'5". Not sure how tall he exactly is but he looked a little shorter than Kane in lifts, and a little taller than Randy Orton. So I guess he is around 6'6".
tree
said on 18/Jan/18
Didn't looked 198cm next to 190cm Batista
Click Here
or 188cm Triple H
Click Here
HeightcrazyRed6ft
said on 18/Jan/18
Can´t see full 6´6" for him, he was about an inch shorter than Heidenreich
Click Here
, Heidenreich was easy 1"+ shorter than Taker
Rampage(-_-_-)Clover
said on 18/Jan/18
6ft6 is fair. Closer to his billed height (and his claim) than most guys the WWE put at 6ft7. Most of them are like 6ft4!