George Lazenby's Height
6ft 0 (182.9 cm)
Peak height was 6ft 1 ¾ (187.3 cm)
Australian actor best known for playing James Bond in the film On Her Majesty's Secret Service. He also appeared in The Man from Hong Kong, Saint Jack, The Game of Death and The Kentucky Fried Movie.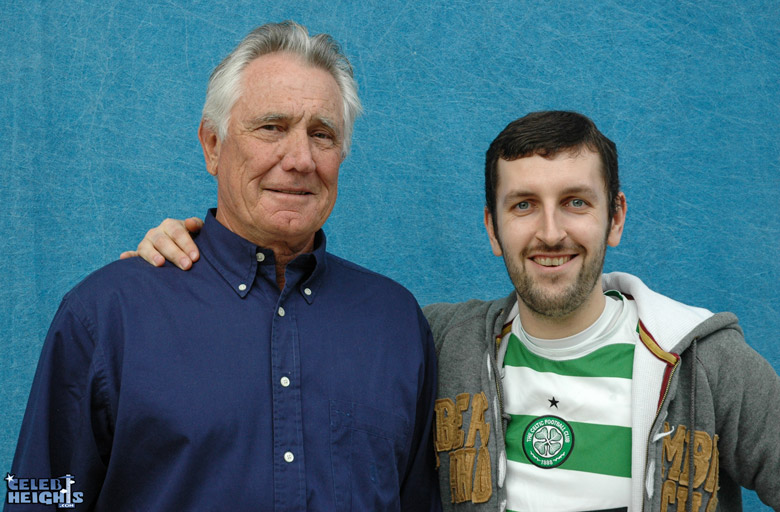 5ft 8 Rob and George @ Collectormania 2006
You May Be Interested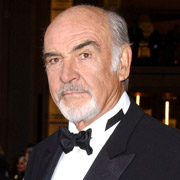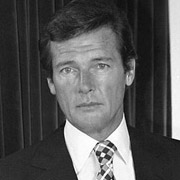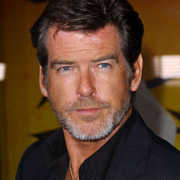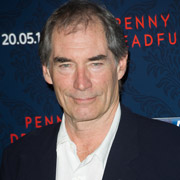 Add a Comment
136 comments
Average Guess (30 Votes)
Peak: 6ft 1.99in (187.9cm)
Current: 6ft 0.28in (183.6cm)
Sinclair
said on 9/Aug/20
Lazenby did look almost identical in height to Michael Caine. Lazenby struck me as a solid 6'2" James Bond in On Her Majesty's Secret Service but I think 6'1.75" is the best fit for Lazenby. His measurement from the Bond tailors was 6'1.5", so it could have been rounded down from 6'1.75". Of all the Eon Production Bonds, I think Sean Connery was the tallest and arguably, the best. Timothy Dalton could have been the second tallest, George Lazenby the third tallest (although he and Dalton were practically equal in height), Pierce Brosnan the fourth tallest, Roger Moore the fifth tallest, if we are going by heights they were when they were Bond, and Daniel Craig the sixth tallest.
Jam Cherry
said on 18/Jun/20
Peak would be 188 cm at strong 6'2" now about 183.5 cm little over 6 feet average guess is spot on
Willes190
said on 8/May/20
Connery: 187.5-188cm
Lazenby: 187.4cm
Dalton: 187.1cm
Brosnan:186cm
Craig:178-178.5cm
VitoCheng
said on 22/Mar/20
Current:6'0"5
Peak:6'2"
Rory
said on 30/Dec/19
1.75 inches still seems a lot of height to lose for a 67 year old guy when Rob met him in 2006. It's not unknown of course especially if he had injuries/health issues etc but there's no real sign of that with him. you'd expect him to have been 6ft1 in '06 and down to maybe 183-4 today. That said he did genuinely look near 6ft2 in his younger years so it's a bit of a riddle.
Importer
said on 26/Jul/19
@Jordon87 In the photo above he is definitely a 6'0
Joel Masterman
said on 4/Jun/19
Looks a legit 6"2 having watched OHMSS I think Connery and Lazenby were both 6"2 Dalton could have been a weak 6"2 but I have always thought Brosnan was 6"1 1/2 he has seemed a 6"2ish guy.
Benjamin Fritz
said on 2/May/19
He admits to have shrinked and jokes about it here:
Click Here
Jordan87
said on 2/Apr/19
He is certainly shorter than 6'0 Now with Rob. He looks about 5'11-1/2" Tops, how the average vote is over 6'0.25" shows you how off people are.
He was 67 YO when his picture was taken with Rob. His peak height was likely around 6'0.75".
Neelasish Send Roy
said on 19/Mar/19
I have seen all James Bond actors height. By all evidences Sean Connery is a legit 6'2" man. He looks an inch taller than Roger Moore and Pierce Brosnan.Timothy Dalton and George Lazenby both might be same height 6'1.5" or Dalton was 6'1.5" and Lazenby would be 6'1.25". Roger Moore and Pierce Brosnan were legit 6'1" and Daniel cream is 5'10".
Neelasish Send Roy
said on 18/Mar/19
George Lazenby was taller than Timothy Dalton or both were 6'1.5" or Timothy Dalton was taller than George Lazenby,Rob?

Editor Rob
Lazenby losing 1.5 inches or so by now is likely.
Dave G
said on 5/Mar/19
Had a photo shoot with him at London Spring Comic Con this past Sunday. I'm 6' and George was definitely taller than me. 6' 1" I'd say.
michael loughrie
said on 8/Dec/18
I don't think that graph is completely accurate, I'd say 6' 1" or 6' 2".
Zampo
said on 18/Oct/18
Honestly to me, from solely this photo. I agree with Nik. He looks like he would measure a solid 6'0. Something like 182.9-183.2 cm seems possible.
Nik
said on 19/Aug/18
He looks a solid 6'0" to me!
Sandy Cowell
said on 19/Aug/18
I tried to see 'The Man From Hong Kong' at the pictures when I was 14.
I was kicked out!
George gets 6ft1.75 peak and 6ft for today's height.
Jordan87
said on 30/Jul/18
5'11-1/2" with Rob. Was 67 Years old during the photo so around 1" Taller in his heyday. He may have been pushing 6'1" in his youth.
Tall Sam
said on 12/Mar/18
Could you add Saint Jack to his credits, Rob? I thought he looked 6'2" in that near Ben Gazzara.
Paul NS (6ft0.5)
said on 16/Feb/18
Well Anonymous don't forget Lazenby was only 66 when Rob met him. He's almost 80 now. I would probably bet on him having lost a little bit since the pic was taken.
Anonymous
said on 14/Dec/17
He's got a solid 4 inches on rob above. Who himself is a decent 5'8 most of the day. 184ish current
Duffer 5ft 11
said on 3/Dec/17
George's tuft of hair brings him up to bang on 6'. 6'1" and a bit in his youth I'd say.
James
said on 25/Oct/17
Lazenby was taller than Dalton. "On Her Majesty's Secret Service" was the only Bond film I ever liked, as it was the only one to follow the novel.
jamie Warburton
said on 6/Aug/17
Rob who would you say is taller George Lazenby or Timothy Dalton?
Editor Rob: it can be tough to tell them apart, all could be argued to be 187 or 188
World Citizen
said on 5/Jun/17
Very accurate listing.
Adijos
said on 19/Mar/17
6'2" peak.
6' today.
Josh Jeffords
said on 6/Nov/16
I disagree he was a weaker 6 2 ish more 6 1.5 prime if he had one.
Worst bond actor by far and one of the youngest I think.
Giorgi
said on 27/Oct/16
Rob, don't you think he looks taller here? Easily 184 I think.
Rampage(-_-_-)Clover
said on 3/Oct/16
Rob, where did you find that bit of info on Tim being 6ft1¾?
I suppose you could argue the same mark for George or alternatively tweak Dalton's peak to 6ft2
Editor Rob: someone was trying to find out his height many many years ago, it was in an article and that was the response given I think by his representative.
Z187
said on 12/Sep/16
I think Lazenby was speaking of his "in shoe" height (and doesn't class it as a difference) when he states his height as 6-2... because I'm not sure he's even as tall as his 1, 83m tennis-playing wife Pam Shriver... I mean without those walking shoes he'd clearly be even shorter...
Click Here
..... has he lost 4.5cm , 5cm or more by age 69 (when these pictures with Pam were taken?) ... I'm not so sure...
Rory
said on 7/Aug/16
I agree he looks stand out tall in his Bond outing, but if he was a legit 6'2 it seems very strange that he'd say Connery who was max 6'2.25 was taller than him, who'd really notice or remark upon a quarter inch difference ? It's also strange that a 67 year old would lose two inches in height, obviously it's not impossible but I'd imagine a normal loss aged 67 would be about 0.75 inches and he looks well in his pic with Rob he doesn't look unfit or w,e..I dunno I think 6'1.5 peak is possible it'd explain both those anomalies.
Editor Rob: like Dalton he may well have fell into the 187 range almost 6ft 2.
Rampage(-_-_-)Clover
said on 24/Jul/16
6ft2 range peak for sure. He looks stand out tall in OHMSS
bobert
said on 1/Jul/16
His peak height is 6 ft george-lazenby-mugshot
guk
said on 16/Dec/15
Seems to have lost more height now, or peak height was exagerated for wax work
Click Here
Editor Rob: I think they probably went with his peak height for the model.
Rory
said on 1/Nov/15
I thought he could look 6'2 peak but im now having doubts..the guy was 67 here, rob says he looked 5'11.75-6 ft in person and stood with good posture, with that in mind I cant see how he would have lost more than a good inch, a normal amount for a 67 year old would be 0.75-1 inch loss, baring in mind he's tall maybe a bit more, so id say a 1.25 inch loss is possible..which puts him at a strong 6'1 peak..the fact he admits Connery was taller than him supports this too, Connery was 6'2.25 Imo, and if this guy was a legit 6'2 would he rly say that ? Would he even notice Connery was taller ? I wouldn't have thought so..Lazenby being 6'1.25 or 6'1.5 is more logical Imo.
Judd ISR
said on 14/Oct/15
When he played JB in 1969 of course he could have passed for a 6'2" guy but IMO he never been a strong 6'2"...I think he was 6'1.25-1.5"...
With Rob he's a strong 6'!
Andrea
said on 26/Mar/15
No, he doesn't, Connor! He looks pretty near 6' in this picture, don't know what you see at times...
184.3cm
said on 26/Mar/15
Thats a good list Mike.
Looks bang on 6'0 next to Rob.
Connor6'0
said on 25/Mar/15
6'0 Rob? He looks more like 5'11 with you, possibly 5'11.25.
Rampage(-_-_-)Clover
said on 25/Oct/14
I think if you were to round up all of the bond actors except Craig (sorry Daniel!) in their prime and stand them in a line there wouldn't really be that big a difference in height.
I mean check this out
Click Here
mike
said on 9/Oct/14
All heights for James Bond actors.
Connery peak: 6ft 2-2.25in 188-189 cm
Dalton peak: 6ft 1.75-2in 187-188 cm
Brosnan peak: 6ft 1.25-1.5in 186-187 cm
Moore peak: 6ft 1-1.25in 185-186 cm
Craig peak: 5ft 10-10.25in 178 cm
Lebensdorf
said on 4/Oct/14
He looked like a 6'3 guy in OHMSS in some scenes. I remember reading that Bond tailors gave his height as 6'1.5. In any event, he never looked less than 6'2. He had a very elegant shape. Perfect body. Long legs, broad shoulders, etc.
grizz
said on 20/Jul/14
@182cm , that listing seems legit to me, I kinda wonder how Rob missed this site.
I think Lazenby seems taller than 183 on Rob's photo, he's closer to 185-186 cm.
182cm
said on 18/Jun/14
Connery; peak: 6'1.5", current 6'1"
Lazenby; peak: 6'2", current 6'1.5"
Moore; peak: 6'1", current 6'0
Dalton; peak: 6'2", current 6'1"
Brosnan; peak: 6'0.5"
Click Here
Brad (182 cm)
said on 19/Sep/13
Taking this guy into account, and watching many Bond movies,
Connery; Peak: 6'2.4" Current: 6'0.75"
Lazenby; Peak: 6'1.5" Curent: 6'
Moore; Peak: 6'1.5" Current: 5'11.5"
Dalton; Peak: 6'2" Current: 6'1"
Brosnan; Peak: 6'1.5" Current: 6'1"
snake
said on 1/Sep/13
What is his personality like?
Rampage(-_-_-)Clover
said on 12/Aug/13
He was 6ft2. So was Dalton. Connery was just over 6ft2 (measured 6ft2.4)
Brosnan and Moore were just below 6ft2
Sam
said on 1/Jul/13
Next to Ben Gazarra in Saint Jack, he certainly looked no less than 6'2".
Rampage(-_-_-)Clover
said on 28/Jun/13
He looked 6"2" as a young man. I must say OHMSS wasn't as dreadful as people make it out to be. I mean he had the potential. It was his attitude problems on set that ended his run.
jake
said on 5/Sep/11
6ft1.75 peak and 6ft0.25 now.
Shaun
said on 5/Aug/11
His high hairline does make him look close to 6'1" but 6' looks right on the money. He's 70 odd now so surely has lost an inch or two.
Shaun
said on 5/Aug/11
He definitely looked a legit 6'2" as James Bond. In fact there are some scenes when he could look close to 6'3". One scene he walks into the casino and looks 6'2.5"-6'3" range.
Lenad
said on 19/Jun/11
looks solid 4 inches taller than Rob. The top of Robs head is roughly level with Georges eyes
avi
said on 16/Mar/11
Solid 6'0-6'0 1/2 may have been a hair under 6'2 up until he was 60. that means his wife Pam Shriver (tennis player) isnt more than 5'10-5'11ish. Not the 6'0-6'2 claims.
Shaun
said on 19/Jan/11
Click Here
Does he look "clearly over 6' now??? Rob is correct with this.
Ian Fawn-Meade
said on 16/Dec/10
I know George, and worked with him closely dozens of times..he's a shade over six feet tall
g
said on 2/Jul/09
In OHMSS there is a scene when he walks downstairs in a good suit, he looks the full 6'2 there.
So 6''2 seems correct.
Leung
said on 28/Jun/09
Yeah I agree, he looks 6
Jimbo
said on 26/Jun/09
Looks more than 6ft next to Rob here. At least 6ft1, maybe 6ft1.5. Is as tall as his ex-wife Pam Shriver who I saw yesterday and she is tall! Also at least 6ft1 although listed as 6ft2 in her prime and always wears flat soles.
Frank2
said on 6/Jun/09
Lazenby was 6'2". I don't know if he lost any height with age. It does appear from the photo with Rob that he's lost quite a bit of hair.
Brad
said on 4/Jun/09
I've met him twice, he's over 6'. I'll ask him in July in Burbank.
Leung
said on 2/Jun/09
Sorry Rob, 6ft is too low. Hugh, James, and Doug are right, Lazenby is more like 6
Hugh 190cm
said on 2/Jun/09
Looks 185-186cm.
Doug
said on 18/Apr/09
Wow Rob you're right. I'm shocked. I thought he looked 6'1" here. He's barely 6'. No I understand why you have him at 6'. You must admit though he looked the full 6'2" easily in OHMSS. I wonder how he lost two inches and semed to have two inches on his 6' ex Pam Shriver?
Anonymous
said on 15/Apr/09
He looks 2 inches taller than his 6ft wife Pam Shriver. I'd say George is about 6ft2.
Anonymous
said on 6/Apr/09
According to the James Bond film tailors in London, at 6' 1.75", Dalton is the tallest of all the Bond actors. The tailors who have fitted and measured each of the 5 Bonds over the years claim the following heights for each of the other Bond actors: Sean Connery 6' 1 1/2" without shoes, George Lazenby 6' 1 1/2" without shoes, Roger Moore 6' 1.25" without shoes and Pierce Brosnan 6' 1.25" without shoes.
Doug
said on 4/Apr/09
He looked tall even by Bond standards in OHMSS. In fact he seemed a little taller than Connery looked although I think its because he was much less muscular than Connery and slimmer built. Watch him walk under the casino floor from the staircase, he looks a solid 188cm even 189cm.
Rob
said on 1/Mar/09
After seeing On her majesty's secret serive i would say he was indeed a proper 1,88m
Hugh
said on 19/Jan/09
Definately a 6ft2 Bond.
Hugh
said on 14/Dec/08
He's still over 6ft. This is too low, Rob.
Hugh
said on 14/Dec/08
Definately 6ft2 at his peak. I'd say about 6ft1 now.
Leung
said on 25/Nov/08
True he looks 185cm.
Doug
said on 25/Nov/08
Looks 6'0.5" - 6'1" to me here. C'mon guys he is obviously still taller than 1.83. Why do you always downsize people? He was 1.88 peak. He looks 1.85. An inch is all he has lost.
Ian
said on 2/Nov/08
He looks over 6ft here by 0.5 of an inch. 4.5 inches from eyes to top of head on average. He has a big forehead. Rob is standing straight and is over 5ft8 in my opinion he always looks the same height as 5ft8.5 Jenny. If he were standing straight well he could be 6ft1.
Lenad
said on 2/Oct/08
I cant buy 6'2 for peak sorry Rob. I can buy 6'1 for peak though.
Hugh
said on 26/Sep/08
He still looks near 6ft2. Are you sure he's lost 2 inches. His posture does look good.
Lenad
said on 26/Sep/08
Looks at least 6'0 there. I think its possible that he was 6'1 and didnt lose much.
Lenad
said on 20/Sep/08
In James Bond he looked around 6'1. plus he did say that Sean Connery (who was around 6'2) was marginally taller than him. I think his peak should be pegged down some.
Davey
said on 25/Jul/08
Do you guys know that lezenby is lebanese?
Uncle Joseph
said on 25/Jul/08
This guy looks 6ft1 in my opinion or just under it. But no 6 feet. Lazenby is slouching while rob is standing straight.
derek d
said on 6/May/08
gazinder: You should have more respect while posting here... grow up man. Rob good illustration he sure has lost a few inches over the years.
ed
said on 6/May/08
nice pic...dont know much about his career, he was on the verge of being a huge star after the Bond film...then next thing you know he is doing late night skinemax Emannuelle films in the 80s with Sylvia Krystal...clothes on none the less.
BERTA
said on 3/May/08
looks like 185-86 here.
derek d
said on 3/May/08
Matt: I completely agree with you. I don't see how people can say he was only 6'1 1/2? LOL. He did look a strong 6'3 in OHMSS. Look at the wedding scene with Lazenby and Desmond who is listed 6'2 and always looked it with Connery. Lazenby is cleary a inch taller than Desmond Llewelyn if not more, where as Connery was always the same height as Llewelyn. I think his peak should be slightly upgraded.
Charliemoto
said on 3/May/08
ok he's quite tall i'll give him that but a loss of 5cm? dont think so.
20 years ago he was around 6'2 now around 6'1 imo he lost slightly an inch exactly.
he's definetely got poor posture dont be fooled.
Ivan 6'2.25
said on 6/Feb/08
that's right rooney,by the way he said connery was 6'1.5 roger moore 6'1.25 and timothy dalton 6'1.75 the tallest.
Rooney
said on 28/Jan/08
According to the James Bond film tailors (the tailors have fitted and measured each of the 5 Bonds over the years) George Lazenby was 6' 1 1/2" without shoes.
glenn
said on 27/Jan/08
wish i had this.everyone has it except me since i hate conventions.
Minstrel Man
said on 27/Dec/07
Lazenby looks about 6'0.5" in the photo above. I wonder if his comment of Connery being taller than him refers to their peak heights or present heights. Anyway, I think Lazenby's peak was about 6'1.5".
Matt
said on 27/Nov/07
A touch shorter than I would have thought. He looked a strong 6'3" to me in OHMSS. He looked like a beanpole compared to some of the supporting cast. Not as bad a Bond as many make him out to be, either.
Joshua
said on 20/Oct/07
Well he sure looked tall in OHMSS. 6-2 sounds damn right.
Ray
said on 11/May/07
Viper, I wasn't too sure about 6'2.4" for Connery until I saw a photo of Michael Caine with 6'2" and change, Clive Owen. They were the same height and Caine is in his seventies. Sean had easily 0.5" on Caine in "the man who would be king". He's also a heavily built guy which would give the impression of him being shorter than he actually is. I can see 6'2.4" for Connery in his early 20's.
Mario
said on 10/May/07
That's your opinion, but considering he was about two inches taller than some guy's of that competetion who where at least 6 ft and that he looks easy 6 ft 2.5 in the Bond movie's next to his co-stars in my opinion, I think that that measurement is close or is the truth. 6 ft 2.4 sounds also pretty accurate.
I haven't seen much of Lazenby, and I keep changing my opinion on him, but he looks a good 6 ft 2 next to 5 ft 8.5 Diana Rigg.
Viper
said on 9/May/07
"Connery was measured at 6'2.4" (189 cm). Lazenby, probably was 6'1.5" (187). Both, claim 6'2" which is reasonble enough but somebone an inch taller than you would be noticeable to yourself as you would feel yourself stretching to match their height."
Sorry Ray, but Ive never beleived the supposed 6-2.4 measurement for Connery. Not for a second. Mainly because we dont know If it was barefoot or in shoes, and secondly hes never really looked 6-2.4 at all. He looks a more beleivable 6-1.5 in the Bond films. So Lazenby at a flat 6-1 at peak and Connery at 6-1.5 peak looks to be more accurate.
Leung
said on 6/May/07
He was on "Where are they now?" (Aussie tv show) last night and he wasn't much shorter than Kochie who is 6'3". Lazenby looks 6'1".
glenn
said on 6/May/07
that is a nice shirt.
snrub
said on 5/May/07
I like the Celtic shirt Rob
Anonymous
said on 4/May/07
Where was this Rob?
Josh
said on 4/May/07
6'0 seems about right.
Ray
said on 4/May/07
Looks 6'1" in that photo with Rob. He has stated that Connery was taller than him which would sound right. Connery was measured at 6'2.4" (189 cm). Lazenby, probably was 6'1.5" (187). Both, claim 6'2" which is reasonble enough but somebone an inch taller than you would be noticeable to yourself as you would feel yourself stretching to match their height.
[editor rob: this is close to ideal photo for calculating difference that i mention in one of the articles i know my various face dimensions and can be used to estimate pretty well.. he is very close to six foot but never over.]
Mario
said on 4/May/07
Mr. Lazenby also told editor Rob that Sean Connery was taller than him. Would you say that somebody is 'taller' than you if that person has only a 0.4-0.5" on you?
Derek
said on 3/May/07
Looks 6'0"-6'1" with Rob. Definitely under 6'2".
glenn
said on 3/May/07
impressive.
Viper
said on 3/May/07
He listed at 6-1 as well.
Trev
said on 29/Mar/07
A few years ago I bought a video box set of OHMSS, in the box was a booklet of the actors biog and stories about shooting the film , on the info of Lazenby is an image of his CV, with vital stats such as shoe size, coller, chest etc which states that he is 6'1.5". He was a great bond, if only he'd have stuck with it! Second best to Connery!
jan
said on 29/Dec/06
He's still my favorite Bond.
tonyhoo@ntlworld.com
said on 29/Dec/06
When I met George recently he looked every inch of 6'2" (in fact I told my friends he seemed to be about 6'4" with a handshake of a much younger person. ...a nice chap, very amusing too.
Mario
said on 13/Oct/06
And I always though that he looked in the 190 cm range! At least in OHMSS, because I don't know him from any other movie.
This hasn't much to do with his height, but how was the man himself Rob?
ForensicNYC
said on 11/Aug/06
5'10" Telly Savalas standing 6'1"? Hmmmm.....? (gotta be lifts..)
Click Here
Lazenby married tennis star 6'0" Pam Shriver in 2002 and, at 65, has a son, George Jnr, with twins on the way here...(gulp, How tall will they grow up to be?)...
Click Here
Jacks
said on 26/Apr/06
6ft and .5 inches for lazenby. I don't think any of the Bonds were actually at 6'2. I think Brosnan is the shortest at 5'11 and 1/2in . No way Lazenby was at a solid 6'2.
Picture
said on 25/Apr/06
Every Bond has been promoted at 6 ft 2.
I doubt they will do the same with Craigy.
Viper652
said on 21/Apr/06
Was Laznenby really a big 6-3 guy?? I keep reading some encountersd with him that say he was over 6-3, and the studios downgraded him? Im still sticking with 6-1 1/2 on him.
Picture
said on 20/Apr/06
Peak height: 6 ft 3
Current height 6 ft 2.
Right?
Forever_69
said on 12/Mar/06
Not sure if this helps but on A&E they recently did a bio on Gene Simmons, in it there is a picture of him standing next to Connery, when Connery was in his mid 50's, possibly would have shrunk some by then, Simmons would be at peak height.
Both men have normal looking shoes on are facing each other, are same distance from camera, standinh upright, and on level fround, they appear exact same height.
Simmons is listed as being 6-2 in many sources, while Connery was said to be 6-2 in Never Say Never Again in 1983, down from 6-2.5 in his early 20s (which seems feasible)
Now in the 1986 film Too Young To Die, George Lazenby appears about an inch taller than Simmons. Lazenby would have been around age 46 at that time.
It's anecdotal evidence but it does appear Lazenby was more like a solid 6-3 compared to those two if they were 6-2.
[Editor Rob: it is feasible Lazenby was closer to 6ft 3 in his prime]
J.J.F
said on 19/Dec/05
"I am 185-186cm and pegged Brosnan at 188cm minimum, he also had normal 2-2.5cm dress shoes on, so no LIFTS!!"
You still don't seem to understand that proper elevator shoes, dress shoes or boots it doesnt matter, are specially designed to look exactly like normal shoes, they dont have larger soles. You can't see the difference unless you lift up the trouser leg. Try and accept that.
You just can't be certain whether the guy had normal shoes on or not, no matter how annoyed this may make you.
As for lazenby I think he looked a solid 6'2" next to 'Q' in OHMSService.
Mario Nariano
said on 3/Dec/05
Dalton and Brosnan are closer to the camera.
There is a picture in wich Lazenby and Dalton look about the same height and then again there is another picture in wich Moore looks about the same height as Brosnan.
Brett
said on 2/Dec/05
Yes picture, explain this then,
http://www.bondsupp.freeserve.co.uk/yr02p/dec7.jpg
regardless of where they are standing the difference between moore, brosnan, and lazenby is obvious.
Picture
said on 24/Nov/05
I still can't believe that in such a cool site as celebheight Brosnan is listed as almost 6 ft 2. Everyone knows that Brosnan is shorter than Lazenby and Dalton who are now grandpas and not as tall as they were in there younger days.
Brett
said on 23/Nov/05
Seb, I met Brosnan in the Marc hotel on madison and 77th Manhattan, he was standing with an elderly lady, whom I didnt recognise. Seb by saying Brosnan is no more then 6ft proves your ignorance, Brosnan in the pic with all 4 of them was the biggest one there bar Dalton, who was also closest to the camera. I am 185-186cm and pegged Brosnan at 188cm minimum, he also had normal 2-2.5cm dress shoes on, so no LIFTS!! Now seeing your just claiming heights based on nothing, and Yao is a chick, I think you guys are just wasting your energy typing. I can tell you that Connery is no more then 6ft anymore, as close friend of mine had a photo with connery, and connery was unable to see over my 5'8" inch friends head. I can see over it easily and im just over 6'1". So thats rubbish. Brosnan claims to be 6'2" and no less, and I am able to verify this. Seb you can list bond heights all you like, but seeing you have had no encounters with them, they will remain mere speculations, so stop bothering .
Seb
said on 12/Nov/05
It's hilarious the people who come here lying about having met a certain celebrity, and ten times as well! The fact is Brosnan is no more than 6 foot and if he looks taller then he is wearing lifts. Lazenby was nearly 6'2 as a young man, and 6'1 now.
Seb
said on 10/Nov/05
The only reason Brosnan looked taller than Moore is because Moore is old and has lost some height. If Brosnan looks 6'2 in real life then he is wearing some very good shoes because after Daniel Craig he is unquestionably the shortest actor to play Bond, so haha.
Brett
said on 28/Oct/05
That site freewebs.com purposely doesnt show the pic of 4 of them when brosnan towers over moore, and only shows some other random pic, where moore probably has lifts on. But they choose to use half of the pic where all 4 of them are shown when comparing Lazenby to moore, sounds dodgy to me, hes just trying to list the order that he wants. If he just put that whole pic up he would see how much brosnan and dalton tower over the other 2.
Brett
said on 28/Oct/05
yes like you would know haha are you their tailor. Ive met brosnan as Ive said about 10 times, in the marc hotel new york, and if he is 6'0" then i must be 5'11" except im 185-186cm and he was like 1 to 1.25 inches taller then me, so thats rubbish, nice one. Also in that pic with all four bonds ( laz, bros, Dalton, and moore) Brosnan and dalton are clearly the tallest while moore looks the shortest by a couple inches. so rubbish. I would say Lazenby is still around 6'1.5" or so, maybe a tiny bit more. As I have met brosnan, I just think its hilarious how people say hes only like 5'11" , the Brosnan i saw could see over a person whoes 5'11"s bloody head almost.
Seb
said on 21/Oct/05
The real aheights of the Bond actors, according to their tailors:
Connery 6-1.5
Lazenby 6-1 and a half
Moore 6-1
Dalton 6-2
Brosnan 6-0
Mario Nariano
said on 16/Sep/05
Ehm if you have hear you look taller, so it's nonsense that a guy looks taller if he has is head shaped. I was at the Die Another Day premiere and I can tell you that Dalton is those days a little taller than Lazenby.
Mr. Klaus
said on 13/Sep/05
In the picture of Lazenby, Moore and Dalton. Lazenby is the closest to the camera. Poeple who was at the die another premiere also claims that Dalton was the tallest of the 4 Bond actors.
Mario Nariano
said on 27/Aug/05
I will soon rewatch the movie, but from what I can renember they looked at some points the same height. 2 inches isn´t really much, my uncle is 2 inches shorter than I, and sometimes he can look taller than my.
PS. I chanced DiCàprio´s height a year ago to 6 ft 1 and Eastwood to 6 ft 1.
Mario Nariona
said on 24/Aug/05
The are some points in the wedding scene in wich Lazenby looks about the same hieght as Llewelyn. Llewelyn has bad posture, you should know that as a Bond fan. T o be honest lazenby ) who claims by himself that he is 6 ft 2) never looked taller than 6 ft 2
Mr. Klaus
said on 22/Aug/05
Nah I don't think so, he was slighty over 6 ft when he was playing Bond. Moore is about the same height as Michael Lonsdale (His Moonraker co-star). From The pics that i have seen of Connery and Moore I would say that Connery is two inches taller. In 1981 Connery visited the "For your eyes only" set, i have seen some pics in wich you can clearly see that Connery was clearly two inches taller. In the Moore page there is also a good pic of Caine, Connery and Moore. Ah and Lazenby is those days a little shorter than Dalton.
Mr. Klaus
said on 20/Aug/05
Do you see 2cm of difference between Connery and Moore? Because I not.
Viper652
said on 15/Aug/05
If Connery is 6-2.5 then why do his tailors say 6-1.5??? I will beleive them more over some random person on the internet.
Mr. Klaus
said on 13/Aug/05
Lazenby has Hair and a damm good posture and Llewelyn not (and maybe he wasn't at his full height).
I only know Lazenby from his role as James Bond, so I don't know how tall he looks in his TV-series and other movie's, but he has sayd by himself that he was 6 ft 2, why would a 6 ft 3 guy say that he is 6 ft 2? Connery was 6 ft 2.4 and when poeple asked him about his height he sayd that he was 6 ft 2 because it's easier to say.
Anshelm
said on 23/Jul/05
Indeed, in The Pretender he looked maybe 4–5 cm shorter than Michael T. Weiss (usually listed as 6'3", but his character's height was 6'2"). Of course, he was aged 59 and 60 in the episodes he appeared in.
David
said on 3/Jun/05
It's true tennis player's heights nowadays are in their tennis shoes, adding about an inch from their barefoot height. However, in pam's day those heights were without shoes. Pam Shriver is 6 feet without shoes, as in her time they listed heights without shoes.
John
said on 1/Jun/05
I have seen several picsof them. In one pic Lazenby is slouched over about 6 inches and still appears to be only about 2 inches shorter than Shriver. In another, standing next to each other Lazenby appears about an inch shorter, yet Shriver has high heels on. Tennis players arelisted in heights with shoes BTW. So Lazenby may be 6-1 now from old age barefoot, or still 6-2 barefoot, but he's at least 6-2 with shoes on.
Mr. R
said on 21/May/05
One way to be sure about George - he is now married to former tennis player Pam Shriver who was always listed at 6 foot even. Maybe Rob can find a pic with the two of them together!
Seth
said on 20/May/05
George Lazenby according to the Wax Museum, which still has his data claims that Lazenby was 6'2" tall without shoes on.