George Lopez's Height
5ft 10 (177.8 cm)
American comedian, talk show host and actor.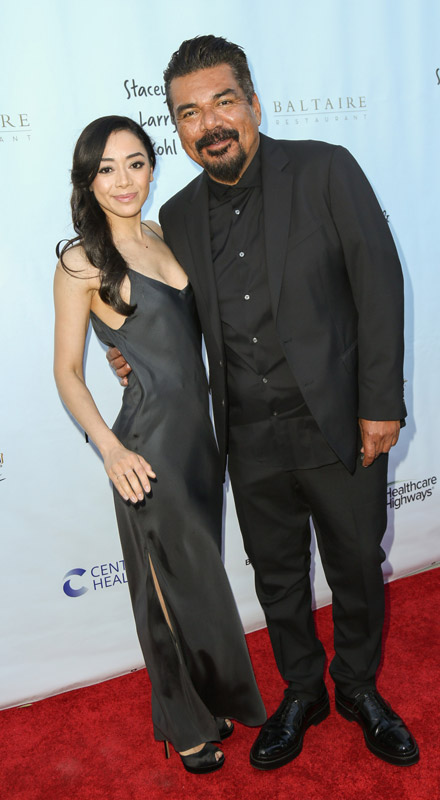 You May Be Interested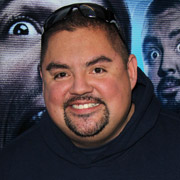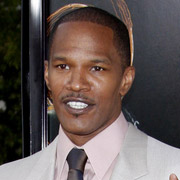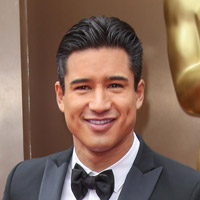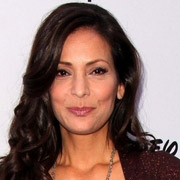 Add a Comment
100 comments
Average Guess (16 Votes)
5ft 9.58in (176.7cm)
Michael 5'10", 178 cm
said on 16/Dec/18
George Lopez was probably 5'10" in his prime, but he is definitely under it today. He's like 5'9" current height.
Bwk
said on 23/Oct/18
I don't understand why everyone here thinks Lopez isn't 5'10''. He's probably lost a little bit of height by now, but in his prime is easily 5'10''.
Junior Hernandez 1990
said on 19/Oct/18
Rob, George Lopez was never 5'10 because google have many pictures prove he is shorter than a 5'9 claim Jamie Foxx who look more like 5'10 than Lopez. So do you consider a downgrade for him?
Yang
said on 6/Sep/18
Ive met George Lopez way back in 2010 during his visit to my occupational program schools and met him to get his autograph. Back in 2010, his height 5ft 1p is accurate as it was listed in imdb unlike wilmer vanderrama cause I was standing 2 inch aka 5cm shorter than him during my brief conversation with him. 5ft 10 is presumably his peak height. Current height would be 5 ft 9 and half as he mightve been shrunk up less than inch as he is almost 60 years old.
Junior Hernandez 1990
said on 28/Aug/18
@Christian 6'5 3/8" As you wish to believe in Vanessa Bryant words. One true thing shes obviously is not 5'4 what she claim and i dare to say without heels but normal sandals she 5'3 next to Kobe. 5'3.25-5'3.5" is how she look. Look too short for 5'4.
Christian 6'5 3/8"
said on 3/Jul/18
@Junior
He's not legit 6'5" since he was measured 6'4.75"
Junior Hernandez 1990
said on 2/Jul/18
Since Kobe is more like legit 6'5. I give back Lopez a half inch at 5'9 1/2.
Junior Hernandez
said on 1/Feb/18
I make a case that Lopez was never 5'10. Maybe 5'9.5" peak and 5'9 since a few years back with Kobe in that clip and had fraction less footwear than Kobe so look under 5'9.
Junior
said on 5/Jan/18
No way Lopez is more than 5'9 and probably solid 5'8.75".
Click Here
:
Click Here
Frost
said on 18/Nov/17
I do think he lost something. But I don't buy that he was below 5'10 a while back.
Canson
said on 18/Nov/17
@Junior: yea i can see Lopez being taller before and dipping below today too like SJH said too
randomuser
said on 15/Nov/17
Wow, he is very tall for a 56 year old Mexican man
Junior
said on 1/Nov/17
Perhaps Lopez was never 5'10 maybe a solid 5'9.25" and dipping below today.
Randomdude
said on 15/Oct/17
@Robert Powell
The average african american male height per studies I've seen is about 5'9.5" or a bit below the average Caucasian's height of 5'10." I'm starting to think that the average white guy is shorter than that; I'm 5'9.5" at noon in my bare feet and I'm about the same height as the average white guy.
S.J.H
said on 12/Jul/17
@Canson
I agree. Maybe Lopez was a flat 175cm now and 5'9.5 peak and Jamie Foxx could be small fraction taller or the same height as Lopez.
Hijopotamus
said on 1/Jul/17
Guy, wax figures are always taller.
Canson
said on 25/Jun/17
@SJH: i can't tell if he is taller than Foxx or not honestly. In his pic below foxx has a footwear advantage (slight tho because Lopez is in dress shoes) and can't tell from the angle (it's not the best picture imho even tho they are back to back). But he could be as short as you said or maybe the same size 5'9" and that's not taking into account if he has lost height over the years. Peak height he may have been maybe the weak 5'10" that he's guessed here or a stronger 5'9" than he is today
Click Here
S.J.H
said on 16/Jun/17
Click Here
Lopez is not over 5'8.5 with 5'9 jamie foxx
insomniak
said on 28/May/17
Rob do you think he shrunk to 5'9.5
Editor Rob: it could be getting more likely as he has been looking under 5ft 10 a bit lately!
TMI
said on 3/Apr/17
Pretty tall for a Mexican. Average height there is like 5'6" I think.
Cameron
said on 29/Mar/17
He looked shorter than 5'9" Jamie Foxx at the Rio movie event. Although Foxx's footwear looked suspicious in that pic.
Mat
said on 7/Apr/16
Rob, look at 5:51. He is dwarfed by a 5'11.5 Louis CK. Are you sure about the 5'10 listing?
Click Here
Editor Rob: he could look near his 6ft claim there with george, unless he himself is a 177cm guy, which isn't impossible.
Johno
said on 24/Feb/16
Well edged Ralph Macchio who is the same height as Rob but then again he had larger footwear so he is not really above 5'8.
the shredder
said on 29/Aug/15
Rob , he looks 5'7 max with C.Thomas Howell , why?
[Editor Rob: george dropping a lot of height or thinner shoes as well?]
Crypto139
said on 12/Sep/14
Yeah I guess but honestly it is probably just a little bigger but it isn't I guess huge if that is what most people think.
Crypto139
said on 11/Sep/14
Also you know what Rob? People are always talking about this guy's head and the man himself jokes about it but honestly it doesn't look that big at all. Maybe exactly between 9.25 inches and 9.5 inches Rob?
[Editor Rob: maybe more width wise it's larger than average?]
Fredd
said on 2/Sep/14
6feet are you kidding me? No way, jaime fox was taller than him or the same height, jason statham was the same height, and he barely looked taller than aaron paul. 175cm MAX for him
Guy
said on 3/Aug/14
Its weird becouse he is like 176-178 but his wax figure is like 183
Crypto139
said on 24/Jun/14
Just saw the Lopez Cranston video. He looks slightly shorter but not 1.5 inches shorter at all. Remember Cranston is 179 cm tall and it depends on the footwear as well. They are pretty close though. Still say 178 cm tall.
Mr. R
said on 24/Jun/14
I have seen George several times in LA. He is 5-9.
Crypto139
said on 22/Jun/14
Well I haven't seen too many celebrities get guessed up so high before lol. I remember there used to be older comments that seemed to upgraded him even more so. Still a few downgrades though. I personally believe he is just the 5 feet 10 version of David Duchovny(Alot of people seem to think both are taller than their listed height). He is legit man of his height and seems to always look it. The fact he is eye to eye with Tyson proved that. Now all we need to do is find a 6 feet 2 guy nearly everyone agrees that is 6 feet 2. Probably already have.
2F2F
said on 26/May/14
he looked only about an inch shorter than 6 foot Paul Walker (RIP) on the lopez show
Jarrito96
said on 6/Mar/14
Swear to God, he looks atleast "6,0" ,
chriss
said on 7/Dec/13
177cm, looked slightly taller than jmie foxx
COOLGUY
said on 11/Sep/13
Lopez must have lost an inch or so because Cranston looks near 1.5 inches taller. I think he is 5'9.
Jack
said on 5/Aug/13
Hey Rob, are your height's morning or night height.
[Editor Rob: not morning]
Juicey
said on 12/May/13
Hey rob you think george shrunk a lil cause of his age?
[Editor Rob: he's not really that old, give him another 10 years and you might find he's half an inch shorter.]
173
said on 9/Nov/12
Yeah, George Lopez looks 5'10" although sometimes he can look 5'9.5" at worst but nothing below that.
JJ
said on 12/Oct/12
avi says on 25/Nov/11
--------------------------------------------------------------------------------
Kobe Bryant is nowhere near standing straight in that picture you noddy. Kobe is extremely tall and one of the very few nba listings that looks correct.
Johnnyfive
said on 1/Sep/12
Lopez looks 5'11 at first on the Tyson vid but then when George officialy introduces him they both look the same height. 5'10 or 5'10.25 for G-Lo is perfect.
Hob
said on 31/Jul/12
he look 5'9 range alot.
Nater
said on 13/Jan/12
He looks a bit taller that 5'10 standing next to Dwayne Johnson
avi
said on 25/Nov/11
got to admit he looks 5'10 next to weak 6'5 Kobe Bryant:
Click Here
But i will stick to 5'9.5 weak 5'10 for this guy.
Big T
said on 3/Nov/11
Lil Romeo was listed 5'11" (some places 6'1") in college basketball and George was easily 2 inches taller than him!
LAN Jiao
said on 16/Oct/11
why not mr.George Lopez claim 6ft0.5 to safe claim the rock 6foot4inches.. haha
Larc 6 ft 1.75 in
said on 9/Oct/11
Looks 5'11 with Myke Tyson, maybe he is 5'10.5 or has footwear advantage.
I give him 5'10.25, he is a strong 5'10.
Phil
said on 12/Sep/11
No , Amir Khan is 5 foot 8 or 5 foot 8 and a half.
George Lopez is 5 foot 10.
wassupjg
said on 8/Aug/11
Looked at least 5'11"-6' next to 5'9.5" Amir Khan, on his show
Mr. Tempus
said on 24/Jul/11
a solid 5'10 for Lopez
Phil
said on 21/Jul/11
He is a little bit taller than 5 foot 9 or 5 foot 8.5 Lenny Kravitz.
Lopez is 5 foot 10.
MD
said on 22/Jun/11
I think you're confused. George is 5'10" at the very most. That means Barea is REALLY fuding his height, and I certainly believe that, because he looks tiny even by "little" guy basketball standards.
Dural
said on 22/Jun/11
JJ Barea was only an inch taller than 172cm measured Nate Robinson. George Lopez I would guess is a weak 5'10"
battousai
said on 21/Jun/11
He is an inch taller than JJ Barea. Barea is officially listed at 6'0 tall, but has admitted to being 5'10. That makes Lopez 5'11.
burnedhorrible
said on 27/May/11
@saeptra, so true, people who are 5'8 claim they are 5'10. weird.
Krypto
said on 19/May/11
@Robert Powell, so Black and Whites are the only varaiable for statistics in the US? If you include every male in the US (Blacks, Whites, Hispanics, Chinese, etc) and based on statistics, the average height is 5'9'' (give or take a couple of centimeters). So that makes George Lopez a bit above average. and the other guys is right....he slouches a lot!
saemptra
said on 18/May/11
So, is 5'10 the new 5'8? I've seen people who are 5'7 or 5'8 call themeselves 5'10.why?
Viper
said on 13/May/11
van says on 11/Mar/10
stood 6 foot even with 50 cent
LOL, just more evidence that 50 Cent is 5-10 range.
Vegas
said on 12/May/11
mike tyson and george
Click Here
a4l
said on 7/May/11
www.youtube.com/watch?v=05xs2DWKcHo&feature=related
Nick
said on 1/May/11
In a4l's post link P. Diddy hugs Lopez and is at least 2 inches taller than Lopez. This very site lists Puffy at 5'10.5"
dudes
said on 28/Apr/11
Rob why does this guy look a strong 5'11 ALWAYS?
Mitch
said on 27/Apr/11
I think anyone over 6'2-6'3 is pretty tall.. Like I'm 6'11 and tower over anyone in the cityy i live in
makeyes
said on 6/Apr/11
he certainly wears lifts that's for sure.
he's 5'10 to 5'10.5 max, barefoot, 6'0 or so in lifts, 5'11 to 5'11.5 in normal 1 inch shoes.
Big Joe
said on 20/Mar/11
Tall starts at 6 feet so how in the world would 6'2 or 6'3 already be a very tall height? I'm 6'1 and feel no where near being considered a very tall person, just tall. Wake up everyone, 6'5 atleast.
Ian L.
said on 31/Jan/11
I think George Lopez is 5'10. If you watch the George Lopez show, Bryan fisher who plays Jason in the series is about 6'4, and he's a head taller than George!
Adam
said on 17/Jan/11
@Robert Powell I would agree with your assessment, with the the exception I think over anyone 6'2"-3" is very tall. If you meet are 6'2"-6'3" that is really tall; you would know I bet your taller than 80% you meet.
@Anonymous to call Paul Newman "tiny" is ridiculous; he was average height at 5'10". Maybe to you, but you are abnormally tall for a woman with what sounds like abnormally tall family.
Jordan
said on 14/Jan/11
i'm 6'2" so what? 5'10" is only the average man's height. George is 5'10.5"-5'11" if you ask me.
AC130
said on 8/Jan/11
Ok 5'9 is about average height. Just cause someone isn't 6'1 doesn't make them short. The average person is not 6'1 so there. For a man, anything below 5'8 is short. I'm 5'8 and with boots am about 5'9 and can at least stand toe to toe with guys that are about 5'10 which isn't too far from 6 footers...
fabian
said on 3/Jan/11
here is george lopez next to 6'0 billy ray cirus.....
Click Here
i only see about an inch of difference so he is probably 5'11
said on 30/Dec/10
George probably wore lifts, that's why. George is 5'11" tall actually. Same as actor Jim Belushi (inspector) who once did a cameo appearance on George Lopez.
MD
said on 19/Dec/10
That kind of comment, below, is the type that should never make it through to being posted. It totally smears the purpose and intent of this board.
Nazer
said on 17/Dec/10
Actually George Lopez is 6'1". I'm 5'10" and he was a couple 3 to 4 inches taller than me. And in Geoge Lopez Tonight when he interview David Beckhan they were the same height and David is 6 ft.
Robert Powell
said on 8/Dec/10
Listen to "Anonymous." It is all about perspective. I'm 6'4" Trust me... 5'10" is NOT ****ING TALL! I enjoy being considered tall. George Lopez is not even 6'. The average height in America for Whites and Blacks is 5'10". The average height for Mexican-Americans is 5'7". George Lopez is ONLY tall in comparison to other Mexican-Americans. However, Mexican-Americans are considered short in comparison to other Americans. Although, he is tall for a Mexican-American, here's where it gets tricky, I am ALSO Mexican-American. Albeit only half and with very little Native-American in me, George Lopez is the same height as my father. So, vis`-a-vis' yours truly, George Lopez is NOT tall, he's average. I consider my father average. I've been all over the United States and it is all about perspective, listen to me. 5'9" - 5'11" is average, 5'11" - 6' is above average, 6' - 6'4" is tall, 5'8" - 5'9" is below average, 5'7" - 5'8" is short, anything below 5'7" is very short and anything above 6'4" is very tall. Is George Lopez tall? No, atleast not to Conan O'brien.
J.J.
said on 5/Dec/10
He looked 6" shorter than Boris Kodjoe so u guess 5'9.5" is his height
bk
said on 15/Nov/10
5'10" is spot on. If you wanna be picky, maybe 5'9.75" before bed, but he never looks as low as alot of ppl claim. If anything he looks 5'11" alot of the time.
Anonymous
said on 5/Nov/10
Height is all relative to the person speaking. As a 5'11" (6' before back surgery) female with 6'3" husband, 6'5" uncles and father and 6'6" son, 5'10" is not tall to ME. My 5'9" daughter feels she is SHORT, but that's coming from her perspective in this family. Having taught and worked with latinos for years, 5'10" would be fairly tall for an adult male. It's still all about quality, not quantity...tiny Paul Newman is still the MAN and he's dead!
MIA305
said on 19/Nov/08
George is about slightly above average. 5-10 around there he's tall for a chicano. And his chubbyness figure makes him look a lil shorter.
Big Dan
said on 9/Nov/08
I stood right next to Mr. Lopez at a book signing, I'm about 6'2.5" and he was maybe 1.5" shorter so I'd say he's closer to 6' even
glenn
said on 6/Nov/08
sounds about right.see this guy alot.
tony t.
said on 5/Nov/08
Looks 5'10.5 on george lopez show.
dirk
said on 6/Sep/08
George is 5'10 he is smaller than ray romano on a pic on getty images,they are not right next to eachother and may be standing funny but ray is atleast 3 or 4 inches taller imo.
Larry P.
said on 15/Aug/08
I've met George at a meet/greet after his comedy show and he is 5' 10'' because I'm exactly 5' 8'' and he does measure a good 2 in than me.
Mr. R
said on 5/Aug/08
He is between 5-9 and 5-10. Is it too creepy to say that I did a quick height measurement while he was leaving the bathroom.
GP
said on 18/May/08
I know George from back in the day... He is my height and it's 5' 10" Case closed...
some guy
said on 10/Dec/07
I don't think Masiela Lusha is 5-7 because in almost every episode her mother played by Constance Marie always towers over her in every single episode...so if constance is 5-5 then Masiela must be 5-3 or 5-2 right?
glenn
said on 28/Sep/07
exactly runt.
runt
said on 27/Sep/07
his TV daughter, Masiela Lusha, is listed at 5-7 which makes George at least 5-10.
shorty
said on 6/Aug/07
just saw george lopez in vegas. i'm 5'7'' on a good day and my wife says he's shorter than i am
[Editor Rob: keep an eye on her, when she says to you "I only took a 20 from your wallet", you'll probably find a 50 bill missing ;)]
Melvin
said on 22/Jul/07
Glenn says he sleeps during the day. He'll be 5ft 7.5-7.75 if anything after walking around for 3 hours. George Lopez also shrinks you know. We're talking average height not night time height. 5ft 9.25 sounds about right for his average height.
Anonymous
said on 20/Jul/07
To me, he looks about 5'8 to 5'8.5 (remember Glenn has shrunk down to 5'7.25 at night, when this photo was taken)
Alex
said on 15/Jul/07
I'd say 5'9.5 he looks with Glenn.
glenn
said on 15/Jul/07
i thought he was 5-9ish or so.obviously im wrong.didnt pay attention actually in this case.i bumped into him as he was in a hurry.so i had no time to pay to much attention.i doubt he wears lifts.
Melvin
said on 15/Jul/07
Looks 5ft 9.25 if you exclude the lump of hair on the top of his head.
Bombay Rocker
said on 15/Jul/07
So glenn, is he really a strong 5 feet 10? Any chance of lifts or anything?
glenn
said on 14/Jul/07
i sleep days.how many times have i said that?it would have to be after midnight,and this wasnt.
Patrick
said on 14/Jul/07
I thought Glenn said he was 5'7 1/2" at night. Wouldn't that make George Lopez, 5'9" 1/2?
Bad Radio
said on 14/Jul/07
looks 5'9 to me.
glenn
said on 14/Jul/07
i never realised he was 5-10.until looking at this photo.
Mr. R
said on 25/Jun/06
George is just a little below 5'10". This is my second time seeing him up close.