Gianni Decenzo's Height
6ft 0 (182.9 cm)
American actor, best known for playing Demetri in Cobra Kai. At age 16 he said he was almost 6ft and at 18
6ft
. He currently lists his weight as
"141 lbs"
.
You May Be Interested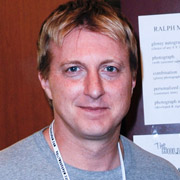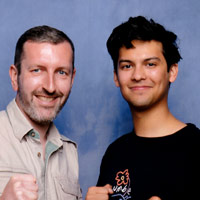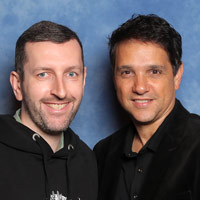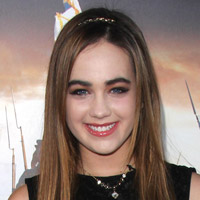 Add a Comment
30 comments
Average Guess (12 Votes)
5ft 11.73in (182.2cm)
Miss Sandy Cowell
said on 16/Oct/20
@ Christian - Endomorph, Mesomorph or Ectomorph; all we can do is make the most of our God-given shape!
Cheers Christian XX 😁👍
Christian 6'5 3/8"
said on 15/Oct/20
@Sandy
His body was never anywhere near like an Olympian bodybuilder's though. It was more like a powerlifter's body. Big and muscular, but not defined. He's naturally an endomorph, so I doubt he'd ever look like an Olympian bodybuilder anyways.
Miss Sandy Cowell
said on 14/Oct/20
@ Christian - Sorry for the delay in replying.
It's often the way with athletes who give up their sport. The fact that he'll have built up muscle will indeed make him heavier, but the good thing is, if he starts some form of activity again, these muscles will, in time, return. Cheers Christian! 😁👍 XX
Gianni gets another 6ft.
Christian 6'5 3/8"
said on 12/Oct/20
@Julian
I haven't seen him in forever. And on top of that, he lives practically on the other side of the coast, in Tennessee. I'm obviously not gonna go all the way there just to measure his body fat. But being that he's an ex-athlete, I imagine that his BFP isn't crazily high. Since we're cousins, I have contact info with him by various means, so I might ask him one day.
6'3 Julian
said on 11/Oct/20
@Christian what's the 6'7 guys body fat percentage? I told you how to measure it on Randy Ortons page
Christian 6'5 3/8"
said on 10/Oct/20
@Sandy
Thank you for the concern, but I don't think he's doing as bad as one might imagine based off of my last post. Yes, he has a very high BMI, but he has always been naturally hefty and endomorphic. Plus, he was an ex-athlete, as he played college football, so the BMI system might not apply to him that much. But that still doesn't mean that he shouldn't be careful with his body.
Slim 6'1"
said on 9/Oct/20
Could actually be 182
Miss Sandy Cowell
said on 6/Oct/20
@ Nik - Of course it is! He's a young fellow and being honest about your height is always a good way to start, and win over the respect of your friends and associates. When you're in the public eye, it means even more to these youngsters and those around them. But let's face it, 6ft is nothing to be ashamed about! It beats me as to why a proportion of guys feel the need to add an inch or two to an already much sought-after height!
Having said that, height has never mattered to me, and if I've fallen for a below-average guy, I've never paused to analyse why!
😉👍
Miss Sandy Cowell
said on 6/Oct/20
@ Christian - Your cousin must have a BMI of pushing 36. This is worryingly heavy. He can't be very old and tell him from me that the weight will roll off remarkably quickly once he sets his heart on a weight-loss regimen.
Some people find it easier to lose weight as part of a weight-reducing club. He will meet people in the same situation as he is and that will spur him on. I really feel for him and he needs the support of like-minded people to steer him in the right direction. His doctor should have offered him help, but often, the best help is found in the company of people with the same aims.
I wish him all the luck in the world. He'll feel so much better too. XXX
Miss Sandy Cowell
said on 6/Oct/20
@ Christian - To weigh in at over 320lbs is no laughing matter.
Your cousin really has to shed some pounds in order to be properly healthy. I'm off to find his ideal weight now. He will feel so much better at a healthier weight. It must be a worrying situation for your whole family, and losing weight will considerably reduce the dangers of diabetes.
Nik
said on 5/Oct/20
@ Sandy Cowell - 😬👌!
It's great that he is so honest!
Christian 6'5 3/8"
said on 4/Oct/20
@Sandy
I'm sure he does, but he has to be careful because of his diabetes. He's over 320lbs at least, and doesn't seem that healthy.
Slim 6'1
said on 3/Oct/20
He'll grow to 6' if he hasn't already, he's just 17 years old

Editor Rob
almost 19 he said
Miss Sandy Cowell
said on 1/Oct/20
@ Christian - ....but a 6ft7" bloke must be able to eat LOADS just to maintain his weight! He must eat an astonishing quantity of calories!
😂🤣😂...🍔🍟🍧🍩🍣🍱🥘🥜😋
@ Nik - 😁👍
Nik Ashton
said on 29/Sep/20
@ Sandy Cowell - That's very true!
mark thompson
said on 29/Sep/20
from watching cobra kai i would have guessed him at most 5'11 flat standing next to maximum 5'9 ralph macchio
Nik Ashton
said on 28/Sep/20
@ Slim 6'1" - I'm sure 182.9 cm is a tall height!
Christian 6'5 3/8
said on 27/Sep/20
@Keith
I'm confused, the web says that Gianni was born on October 2003 though.

Editor Rob
Slim 6'1"
said on 27/Sep/20
183 6'. Start of tall now imho
Leesheff1985
said on 26/Sep/20
Keith he was born in October 2003 so he is 16 and might get a few inches taller
Keith 5'10
said on 25/Sep/20
@Christian 6'5 3/8" He's 18 years old, almost 19 I think
Click Here
Also, he claimed 6'0" again in the "Questions" section in his instagram Rob
Black Noir
said on 25/Sep/20
In that cool website of his, he was16 and then mentioned Filming cobra kai in the year 2016-17 so he'd be about 19 now. I reckon 6 feet is tallish, he's a great actor. Looking forward to his career
Christian 6'5 3/8"
said on 25/Sep/20
@Sandy
That makes a lot of sense. Most tall people I knew since grade school, were skinny as teens, but gained weight as they got older. There are exceptions of course. My strong 6'7" cousin was always on the heavier side, ever since he was a child.
Hyper
said on 25/Sep/20
Do you think he could grow at least half an inch, considering he's 16?

Editor Rob
at 16 he'd claimed almost 6ft, but he's 18 now and said 6 foot.
Linke
said on 25/Sep/20
I thought he was 19, would have guessed him at strong 5'11.
Miss Sandy Cowell
said on 25/Sep/20
Hey Christian! I was just off to Gianni's page to say that he looks very young and has yet to grow into his own skin. Thanks to you, I now know his age without having to check with Google, so thanks for that!
12st 12lbs at your huge height is indeed very skinny too. Because boys have so much more growing and filling out to do, especially tall ones, it takes them far longer to reach their optimum weights. I hover around the same weight as I was at 14 years and 8+ months old. Anything more I find extremely uncomfortable.
😄👍♎⚖️
Christian 6'5 3/8"
said on 25/Sep/20
@Sandy
He's only 16 though, soon to be 17. His body's still developing. I was only around 180lbs at my height in my late teens.
Rampage(-_-_-)Clover
said on 24/Sep/20
Gives a very tall impression on Cobra Kai
Miss Sandy Cowell
said on 24/Sep/20
At 10st1 and 6ft, Gianni needs a few good meals methinks!
🍱🍲🥘
Leesheff85
said on 24/Sep/20
Would the guy with him joe seo be the 5ft 11 hes listed online rob? Not the best photo to judge their height on

Editor Rob
Joe did look at least 5ft 10 in season 1.