Glenn Close's Height
5ft 4 ½ (163.8 cm)
American actress best known for roles in movies like Fatal Attraction, Dangerous Laisons and 101 Dalmations. On tv, she has earned plaudits for the drama series Damages. In the Virginian Pilot (Nov 22, 2000) she commented on her height in regards to reprising her role as Cruella De Vil in 102 Dalmations:
"I'm just five feet five inches tall. I had to wear four and a half inch heels for most of the film"
.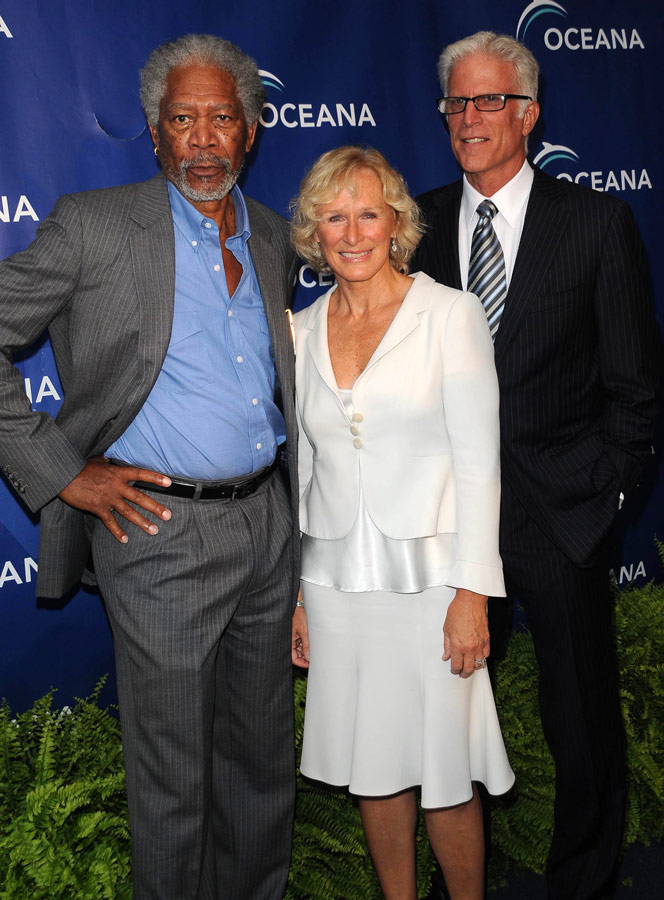 Photo by s_bukley/BigStock.com
[when her feet were not on camera she wore horizontal platform boots]
They maintained my height but didn't keep my foot at the killing angle that a four-inch heel does...I never thought I would be Cruella, ever...I'm only five foot five, and I'm not a skinny person. I do not have Cruella's type of body.
-- Ottawa Citizen, 2000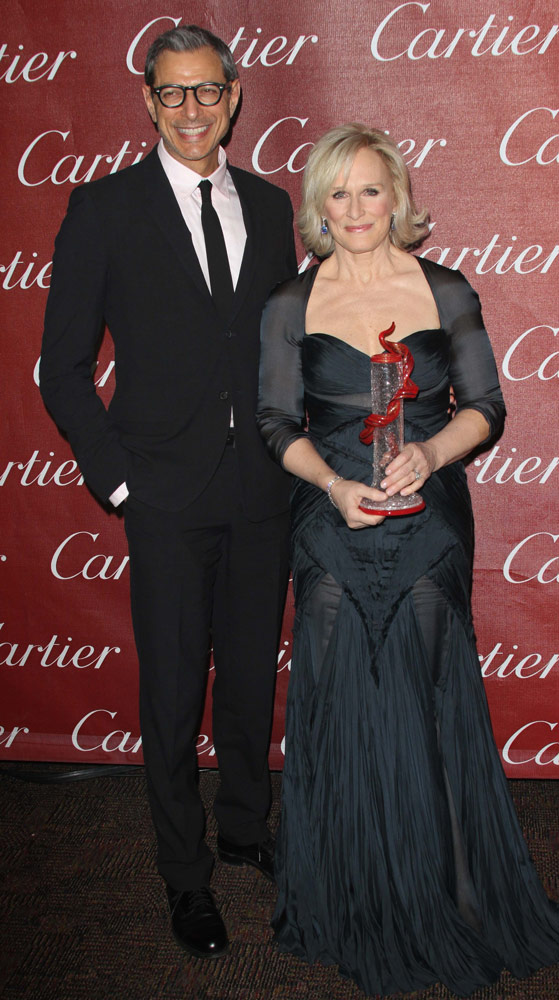 You May Be Interested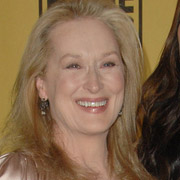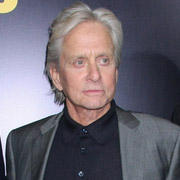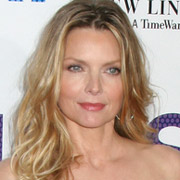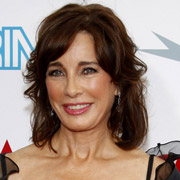 Add a Comment
29 comments
Average Guess (7 Votes)
5ft 4.18in (163cm)
Jtm
said on 18/Feb/21
Rob when was this picture? Damson looks taller than freeman.

Editor Rob
2009
Leesheff85
said on 7/Oct/20
How about her daughter annie starke rob? Shes listed 5ft 8 everywhere but looks maybe 5ft 6 next to her mother

Editor Rob
Considering Glenn is likely 5ft 4 at most now, I think 5ft 5 range is more likely for Annie, 5ft 8 in heels I can believe.
Nik Ashton
said on 20/Mar/20
@ Pedro - Interesting! Can you give us a link?
Miss Sandy Cowell
said on 19/Mar/20
💐🎂🎁🐇 Happy Birthday Glenn! 🐇🎁🎂💐
Wishing Glenn Close a Very Happy 73rd Birthday! I always thought she was 5ft5. She talked a lot about getting herself in tip-top shape for 'Fatal Attraction' because of the nude scenes and she mentioned her height and weight. I definitely recall 5ft5, but by now, 5ft4.25/5 is far more likely.
I will give her 5ft4.5 for her Big Day! 😁👍🎉
💐🎂🎁🐇💐🎂🎁🐇💐🎂🎁🐇💐🎂🎁🐇
Kalind
said on 11/Jan/20
I saw her wax figure back in October. I'm around 5'8 and I was towering over her wax figure. She looks 5'2 to me
Miss Sandy Cowell
said on 1/Dec/19
I saw Glenn last night in 'Fatal Attraction', the film which gave rise to plenty more evil parts for her, coined the phrase 'bunny boiler', and was the ultimate deterrent for erring, unfaithful men all over America to think twice before having a one night stand!
My word, that woman's acting was menacing, yet top-notch as well. The creepiest part for me - and there are many creepy parts! - was the way she gave a sickly-sweet smile to Michael Douglas when he'd actually beaten her up for kidnapping his little daughter and causing his panic-stricken wife to crash her car, putting her in hospital, albeit with superficial injuries.
Oh yes - the fight! Michael Douglas's 5ft9.5, though in that film he looks a strong 5ft10, towers over the knife-weilding Glenn. I found 165cm for her last night. No way! I give her 5ft4.5 and that's down to the comparison scene between Glenn and Anne Archer, who is 5ft6.
Nik
said on 5/Apr/19
She's actually solid average!
Charlie Evans
said on 15/Jan/18
She was a lot shorter than Dustin Hoffman in Hook when she played the male Pirate. I'd say she was 5'2 back then.
Sandy Cowell
said on 21/Jan/17
'AM' said on 29th November just gone that he/she has passed her a few times 'on set' while working on a film with her. It was also mentioned that she's a lot smaller than she looks on screen. Apart from in her 'power dressing' parts, which don't up her height but do make her come over as a serious business-style woman, I've been of the impression that she's rather average, height-wise, and of a height that can make her vulnerable-looking. I'm talking about 'Fatal Attraction' of course! In that film, she looked no taller than 5ft5, and let's face it, we did get the opportunity to take in her size in every respect!
I shall go with 5ft4.75. Nowadays, she's probably shorter. 💔🔪 😨
AM
said on 29/Nov/16
Passed her a few times on set while working on a film with her recently - a lot smaller than she appears on-screen, but considering I grew up watching her in the Dalmatian films, where she also wore large shoulder pads, the above quote explains that.
Pedro
said on 15/Nov/14
She is listed 5'4" in her resume.
Arch Stanton
said on 18/Jan/14
Yeah about 2 inches shorter in heels next to Douglas, 5'5" ish seems about right.
Arch Stanton
said on 18/Jan/14
Looks 5'5 to me in Fatal Attraction, really scares me in that film!!
Ted
said on 7/Jan/14
@J. lee - 5'7"? No way.
Watch her in Dangerous Liaisons standing side by side with 6'0" John Malkovich. He towers over her and then some. 5'5" is about the most you could claim for Close.
J.lee
said on 7/Aug/13
she looks 5 ft 7, rob
Jack
said on 26/Mar/11
No way in hell is she 5'4.5"... I stood next to her for 3 minutes or so when she filming some commerical in Grand Central back in August 2009. I'm 6'0.5", the top of her head barely reached my shoulder. As Susie Diamon said, 5'1"-ish at best.
Dom
said on 16/Jan/11
She looked taller than Meryl Streep in the movie they did together, cant remmeber the title so she can't be under 5'6"
Kyle
said on 18/Nov/10
She always looked close to Michael Chiklis' Height in The Shield (despite his huge forehead). Therefore I didn't imagined her to be that small (or Chiklis really ist shorter than 5'7).
supes78
said on 19/Nov/08
I really find it hard to believe that there is only 1.5" height difference between 5.4.5" Glenn Close and 5'6" Meryl Streep after looking at these pics of the two together;
Click Here
Jason
said on 4/May/08
Anonymous Rex is right. 5'4-5'5 is absolutely average for women, i don't understand why she said "only", maybe she is shorter in reality?
Anonymous Rex
said on 10/Jun/07
At 5-4 I don't see claiming 5-5 would get you any more parts beacause 5-4 IS average. 5-2 or 5-3 might give you trouble getting parts but only with very tall leading men. I don't think Jodie Foster or Sarah Michelle Gellar have any problems. Plus there are so many 5-7 to 5-9 male actors out there that under 5-5 can't possibly be a problem for an actress!
Miss Talented but Difficult Actor
said on 23/May/07
It is a strange and interesting phenomenon that even actors as famous and well established as Glenn Close should feel the need to inflate themselves vertically. It may have something to do with the fact that when they were first starting out, they believed that claiming an "average" height on their CVs would help them get more auditions. Until Close hit the big time with Fatal Attraction her bio in several theatre anthology books listed her year of birth as 1945. But after that her media bios always stated 1947. So with actors, it often seems that if it's not adding inches, it's shaving off years. Me? Of course, I'm only 39.
footballed28
said on 6/Feb/07
she certainly looked very tall in 101 Dalmations
SK
said on 22/Apr/06
I met Glenn face-to-face at a celebrity Bowl-A-Thon about 15 years ago. We were both wearing bowling shoes. Like Ruby I'm 5'6" and Glenn was much shorter than me.
CelebHeights Editor
said on 1/Oct/05

From Tiscali.co.uk Interview,
"Oddly enough, at five foot two inches tall, Close is non-intimidating in the flesh"
CelebHeights Editor
said on 22/Aug/05

From gossip newsgroup:
"Glenn is *teeny-tiny*. I know her sister (who is much taller than me...I'm 5'4") but Glenn is a tiny little petite thing."
Anonymous
said on 6/Jul/05
I remember when she did the TV movie 'Sarah Plain and Tall' she said they put her in shoes that elevated her 4 inches, jacking her up from 5'4 to 5'8. I remember being struck by that because I didn't think she was that short.
ruby
said on 16/May/05
I met Ms. Close at a party in '97...since I am 5'6" and towered over her, I have to say that she can't be 5'6". She was a tiny thing. I guessed her to be in the 5'0" to 5'2" range (we were both wearing heels of a similar height).
Mr. R
said on 19/Apr/05
I have met her twice in New York, and this is pretty close - no pun intended. She may be a half inch or so shorter.