Meryl Streep's Height
5ft 5 (165.1 cm)
Peak height was 5ft 6 (167.6 cm)
American Actress best known for movies such as Out of Africa, Kramer vs Kramer, Sophie's Choice, The Deer Hunter, The Iron Lady, Mamma Mia!, Silkwood and The Devil Wears Prada. In a radio interview (with Barbara Walters in 2009), talking about Julie and Julia Meryl claimed her height as
"I'm...hmmm, well 5-6 and Three quarters"
, although she seemed to laugh when saying the three quarters.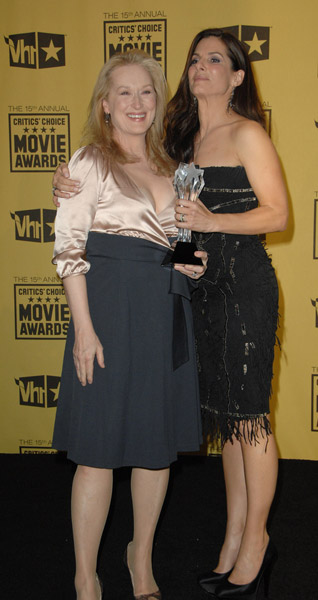 Meryl with
Sandra Bullock
Photo by PR Photos
You May Be Interested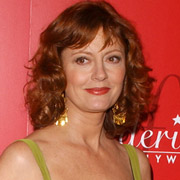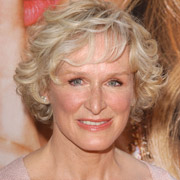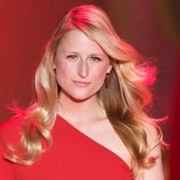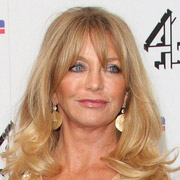 Add a Comment
35 comments
Average Guess (11 Votes)
Peak: 5ft 5.98in (167.6cm)
Current: 5ft 4.82in (164.6cm)
Miss Sandy Cowell
said on 22/Jun/20
💐🎂🎁🎊 Happy Birthday Meryl! 🎊🎁🎂💐
Wishing Meryl Streep a Very Happy 71st Birthday today. My favourite of her films? 'The Deer Hunter' - of course!
5ft6.25 peak and 5ft5 today.
💐🎂🎁🎊💐🎂🎁🎊💐🎂🎁🎊💐🎂🎁🎊
Allie Bennett
said on 14/Apr/20
Rob I wanted to ask, is someone's lowest height during the night their real height, or is our real height between our highest in the morning and lowest at night?

Editor Rob
We all have a height range, so technically any height you measure barefoot is a real one of that moment.
On average, people will be getting measured for physicals or other situations after being up several hours, so I always say claiming that time range is reasonable.
I did a brief
Youtube Skit
with Jenny on it.
Miss Sandy Cowell
said on 22/Jun/19
I do apologize! Make that her 70th, not that I think she'll have minded! 🎂
Miss Sandy Cowell
said on 22/Jun/19
🎂🎁🎈 Happy 😁 Birthday Meryl! 🎈🎁🎂
Wishing Meryl Streep a fantastic Birthday today with her family and friends.
5ft6 peak and 5ft5 now.
💐🎉🕯️😁💐🎉🕯️😁💐🎉🕯️😁💐🎉🕯️😁
Joshua
said on 16/Dec/17
5'6 in the past
anyonmious
said on 9/Nov/17
she has lost another inch. the present height should be 5'4" now.
5'2
said on 17/Jan/17
I say that 5'4" is her present height. The peak height was 5'5.5"
RainbowBlaster5
said on 13/Jan/17
As a peak I'd give her a minimum as 167 and a max of 169 , morning and night height so the listing seems fair.
Sandy Cowell
said on 12/Jan/17
In all honesty, Arch, I did not actually hear the speech myself, nor did I read about the essence of what was being said by her.
All I know is that it was geared towards a person who thinks the world of himself and says shallow, sexist crap! He even said of his own daughter, "If she wasn't my daughter..."
shortly afterwards adding she's a 6 footer! She's 5ft10, and if he can't be honest about that, then I rest my case!
If Meryl got on her high horse a bit, she chose the right person!
Arch Stanton
said on 11/Jan/17
I'm a big Streep fan but I thought it was a pathetic speech if I'm honest. Politics has bugger all to do with film. Use your speech to thank people in your career, not use it for political gain. Disappointing in Meryl.
Sandy Cowell
said on 11/Jan/17
Well done Meryl for your recent award and for your candid speech when you received it!
Good on you girl!
jennifer moorman
said on 14/May/16
5 feet 4 at most
Elnora Johnson
said on 30/Apr/16
I read that for her role in "Julie and Julie", they had to hire some short actors in order for her to look very tall. They stated she is 5 ft. four and 4 and 1/2 inches.
Rampage(-_-_-)Clover
said on 19/Mar/16
Rob, could you add Iron Lady and Mamma Mia to that list?
Dingus
said on 28/Jan/16
5'06.25" Peak. 5'05.50" Now.
grizz
said on 3/Nov/15
I guess she was laughing while mentiong 3 quarters is because it's ridiculous to say that in a conversation. Most people round their height up or down. They might seem like they have a height complex bringing up quarters in a conversation.
It's funny, though, how a 5'5 woman convincingly played a 6'2 character. There's only one Meryl Streep.
jtm
said on 10/Feb/15
most likely because julia child was 6'2.
Arch Stanton
said on 8/Feb/15
What was she wearing in Julie and julia? She looked like 6 ft in that film!
My Sharona
said on 29/Jul/14
Sometime in 1979(after Manhattan was released but before Seduction of Joe Tynan and Kramer vs. Kramer)the NY Times had a brief feature article on her in one of their Friday arts sections and listed her as 5'6" and 120 pounds. Wish I could find that old article online but I don't see it.
Hugh 189
said on 3/Feb/14
She is now almost 65 .... i dont think she hav lost anyheight ....women on avg loose about 4 cm and men 2
Have she lost any height at age 65... women loose 5 cm by age 70 on avg...
Arch Stanton
said on 1/Oct/13
Rob can you add Sophie's Choice and The Deer Hunter?
Arch Stanton
said on 1/Oct/13
5'6.75 in sneakers maybe. Around 5'6", she was about 1.5 shorter than Klaus Maria Brandauer in Out of Africa with a bit of footwear advantage. Klaus was around 5 ft 8 peak, you might remember him in Never Say Never Again opposite Sean Connery and Kim Basinger.
[Editor Rob: she's claiming to be the same height as G...although she laughed when saying it - G certainly doesn't laugh when he says 5ft 6 and 3/4 :(]
Editor Rob
said on 8/Feb/12
I found what Meryl said she was...she claims to be 5ft 6 and 3/4.
Katya
said on 30/Jul/11
In the photo posted by Michael it looks like Ms Streep is wearing heels too.
cgb
said on 22/Jul/11
vs 5'9" Diane Sawyer
Click Here
Michael
said on 28/Apr/11
She looked at least 5'8" here. Kylie Minogue is 5' and she's wearing heels.
Click Here
jtm
said on 25/Dec/10
Anonymous says on 15/Jul/06
I love Meryl Streep, but she's not 5'6". 5'4.5" seems accurate.
Click Here
i think lindsay lohan has higher heels than streep and she also has better posture than streep does so i would say 5'6 is accurate.
Clay
said on 19/Jun/09
Are her daughters taller ?
future (meryl)
said on 1/May/09
Yes, 5'6 sounds about right my mom met her because shes a cop, and shes 5'5 and she said meryl was about an inch above her. (wouldnt it be nice to meat her and find out for sure?)
Doug
said on 18/Mar/09
She was about 3 inches shorter than Kurt Russell in pics I've seen so this is about right unless she was in heels. She looks around 5'6".
Anonymous
said on 9/Jan/09
Look at the picture in google meryl woth julie
julie is up to meryls shoulder!!
Anonymous
said on 12/Aug/08
Are you sure she hasn't lost height? She didn't look that much taller than Julie Walters in Mamma Mia.
Brando
said on 25/May/07
Meryl could be a bit over 5ft 6 because i am near that height and she was a good 2 inches taller than me and we were both standing in barefeet near a beach when i met her 2 years back.
Anonymous
said on 15/Jul/06
I love Meryl Streep, but she's not 5'6". 5'4.5" seems accurate.
Click Here
Mr. R
said on 14/Apr/05
When Meryl first hit it big in the late 70's, she was listed at 5-7. But 5-6 is definitely accurate now.