Harry Hamlin's Height
5ft 11 (180.3 cm)
American actor best known for LA Law and Clash of the Titans.
I have a bunch of these old Prada shoes and I pull them out depending on how tall I want to be. Right now I'm about 6-feet-and-a-half-inches. I'm normally 5-foot, 11-inches, but these give me about an inch-and-a-half. I guess I wanted to be tall tonight or taller.
- FootWearNews.com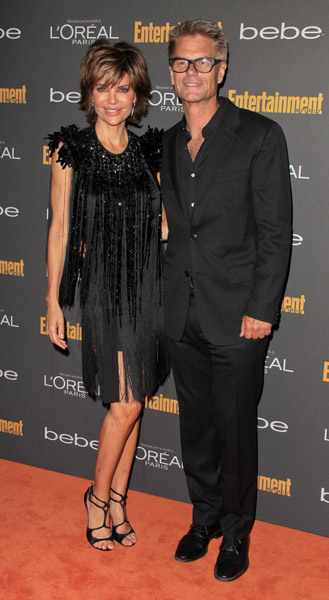 Photos by PR Photos
You May Be Interested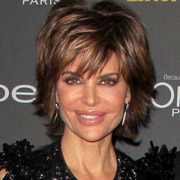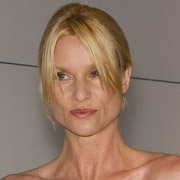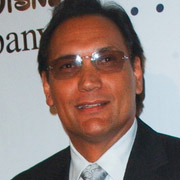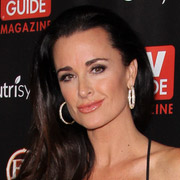 Add a Comment
19 comments
Average Guess (8 Votes)
5ft 10.16in (178.2cm)
Nik
said on 29/Nov/19
@ Rob - How tall is the lady in the above photograph?

Editor Rob
His wife Lisa Rinna claimed 5ft 6
Susanna7
said on 27/Nov/19
Michael ontkean towers over him in the movie making love I'd say hes 5ft8 and michael is 6ft at least..
Caruso Victor
said on 12/Jun/19
When I watched LA Law back in the 80s, 6ft3 Jimmy Smits used to tower above Hamlin. No way is Hsmlin any where near 5'11. 5'9.5 at a push at his peak I'd say
Greg99
said on 3/Nov/18
I'm not sure where the 5'11 comes from, he was 5'10" peak, but maybe closer to 5'9 now. He's also height-aware (as understandably are many actors) and as he mentions above, he wears different shoes according to the event. There's a pic of him and Tucker Carlson who appear to be the same height, they're not - Tucker is ballpark 6'1".
LoganNoll1996
said on 20/Dec/15
He looked slightly above average in Clash of the Titans(made in 1980). I'm not buying anything under a 5'10" listing. 5'10.5" is as high as I would go.
Nik
said on 13/May/14
Looks around the 180 mark.
But interesting to compare these two photographs.
Click Here
(with a well over 6'2 Allan Havey)
Click Here
(with 6'1 1/2 Jon Ham and Allan Havey)
Mr. R
said on 20/Nov/10
Harry was always listed as 5-11. Right.
TK
said on 18/Nov/10
I'm barely 5'11". I saw him at a Laker game with Rob Estes. I was stunned how short he is. He would be lucky to be 5'8". Anyone that says any higher has never seen the guy in person. Rob is about his same size. Andy Garcia was barely an inch shorter than me and Ray Romano was at least an inch taller than me.
as
said on 16/Mar/08
Just saw him and his wife who is must spend most of her time with collagen implants and wine. Didn't recognize at first, just the lips on this lady sitting near me. He came in later and sat down. I'm 5'8"ish...no way that he is over 5'9". This couple is hysterical....
sf
said on 20/Sep/06
Yea, I still gotta go with 5'9" after comparing him next to two other people's heights, and I don't hink Emmitt Smith was ever any taller than 5'9".
sf
said on 18/Sep/06
Yes, this height estimate is too high. I'd give him 5'9" to 5'9" and 1/2 at best. Saw him in the Nanny next to 5'11" or so Charles Schaunessy (or however that's spelled) He was about 2 inches shorter. In several scenes. Also, hate to say it, but saw him on Dancing with the Stars or whatever just a few nights ago, and he was the same height - I mean almost the exact same height - as 5'9" Emmitt Smith.
[Editor Rob: this can be a tad too high, yes]
Anonymous
said on 11/Sep/06
I think Harry is handsome and FIT, but not 5'11". He just walked by me today in Beverly Hills-near Beverly Center, and he is about 5'9". ( I am 5'9" and was wearing 2 1/2 inch heels and he was the exact same size as my buddy, who is a little over 5'9"
Lmeister
said on 5/Sep/06
Hmm he just doesn't look like 5'11'' in any of his movies. Gotta find some pics. I'd pinpoin him to 5'9''- 5'10''range. Without any evidence 5'10''seems more accurate...
Steve
said on 12/Jun/06
Ran into him into him with wife lisa rinna in NYC. He is lucky if he is 5'9". I guess more like 5'8 1/2"
Frank2
said on 9/Jun/06
Thank you David for confirming what I've already stated.
David
said on 8/Jun/06
Saw Harry in the local "Ralph's" grocery store..seemed 5' 10" to me. He was shorter than I thought.
Frank2
said on 8/May/06
Harry never shrank. He was always 5'10".
The Horse of FUNK
said on 7/May/06
I watched Clash of the Titans recently and he looked 6' to me. I wouldn't be suprised if what Frank2 says is true; he did meet the guy after all. Perhaps he shrunk a bit? Some people shrink earlier than others.
Frank2
said on 26/Feb/06
Another actor I've worked with on both Studs Lonigan as well as LA Law. He's 5' 10".