English football manager, who has managed teams like Southampton, Tottenham and Portsmouth. He was also a winner of I'm a Celebrity... in 2018.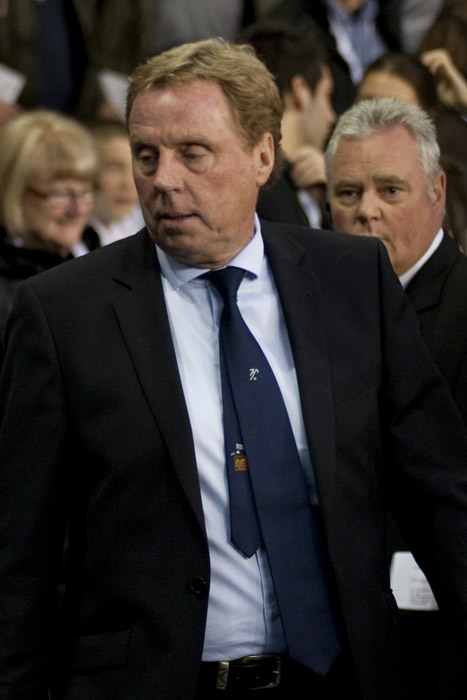 Photo by sportsphotographer.eu/BigStock.com
Rampage(-_-_-)Clover
said on 1/Nov/20
Rob, do you think Billy Bonds is really 6ft2?
Click Here
There was actually a chant at West Ham that went like "Six foot two, eyes of blue, Billy Bonds is After You"...I think close to it possibly. Looks to have more than 2in on Redknapp

Editor Rob
yeah he might be near that (peak)
Miss Sandy Cowell
said on 2/Mar/20
😁🎁🎂🎈 Happy Birthday Harry! 🎈🎂🎁😁
Ah! It's Harry Redknapp's 73rd Birthday today, and let's wish him a lovely day with wife Sandra, his family and friends!
5ft10.5.
Peak height? 5ft11. 😆👍
😁🎁🎂🎈😁🎁🎂⚽😁🎁🎂🎈😁🎁🎂⚽
Sandy Cowell
said on 16/Jan/19
Wow! Thaaaannnnnks Rob!
This picture looks very much like it's been taken after the jungle experience because he looks slimmer in the face and everywhere else, for that matter!
Obviously, I had heard of Harry Redknapp before he was crowned 'King of the Jungle', and I knew he had something to do with football but I knew nothing about him. All that changed while he was experiencing those three weeks, in which we saw a humourous, warm and truly genuine guy. He is of above average height; that was easy to judge because I could compare him to the women, whose heights I DID know, and, regardless of his 71 years, he was still a tall fellow, or very tall average.
He talked lovingly about his wife, Sandra, and the Nation felt that they were getting to know her as well as Harry. Then when all the remaining contestants had a family member or friend for a short duration, we actually met her. I accept that a woman can still be attractive at 71, but Sandra is BEAUTIFUL, with gorgeous red-hot hair, a slim figure and cheek bones to die for! She looks about 45/50 - a good-looking one at that. Just for the record, I thought she came over as quite tall; in comparison to Harry's 5ft10.5, I'd say she's at least 5ft6.5, possibly more. She could have been a model with brains!
She danced with Fleur and was instantly likeable, whereas in the case of Harry, he grew on me until I was giving him one or two of my five nightly votes.
I have seen the couple being interviewed twice since Harry's triumph, and I have a strong feeling that we'll be seeing a whole lot more of them.
5ft11 peak
5ft10.5 now

Editor Rob
He did play football of course, and I believe was described at 5ft 11. As I said, in person he could have been close to 179cm, whether he was a fraction over 5ft 11 peak is debatable...he may well have been.