Louise Nurding Redknapp's Height
5ft 3 (160 cm)
English Singer. In a 1996 FHM magazines she mentioned that when people meet her they sometimes say
"'You're much smaller in real life.' But I'm not that tiny - I'm five-foot-four"
, but she also said
"I'm quite small, I'm 5ft...3"
in a lifestyle interview.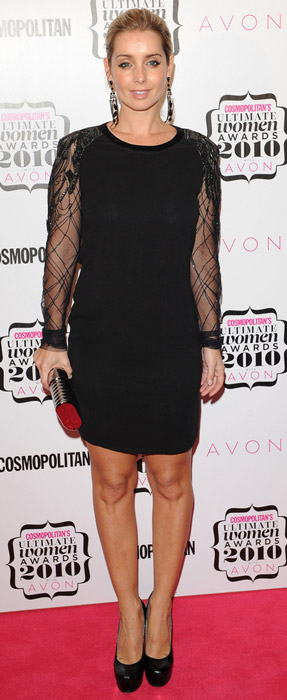 Photos by PR Photos
I'm around 5ft 3ins and try to stay at about 8st, but I have to watch my weight and try and keep fit. I always wanted to be tall and slender and more toned – which is the way a lot of women feel.
-- The Mirror, 2012
You May Be Interested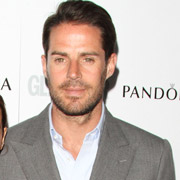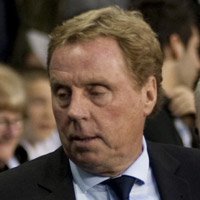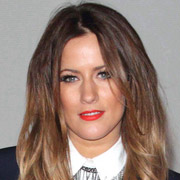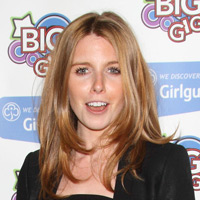 Add a Comment
22 comments
Average Guess (7 Votes)
5ft 2.86in (159.7cm)
Miss Sandy Cowell
said on 4/Nov/20
💐🎂🎈🎊 Happy Birthday Louise 🎊🎈🎂💐
Many Happy Returns to Louise Redknapp, who celebrates her 46th Birthday today!
My Birthday guess is 5ft3 😁👍🎁🌹
💐🎂🎈🎊💐🎂🎈🎊💐🎂🎈🎊💐🎂🎈🎊
Nik Ashton
said on 5/Mar/20
🗣 "5 3"!
James Coates
said on 3/Feb/20
She's definitely a midget,she used to use that ferry between Poole and brownsea island (it's quicker than the roads there sometimes of day). My brother in law worked on it for a year or so and couldn't believe how small she was(probably she was wearing flats & trying to be incognito,though everyone around Poole knew who she was.I would say below 5.0'
Nik Ashton
said on 7/Nov/19
She's not small at all.
Miss Sandy Cowell
said on 4/Nov/19
🎂🎈🎊 Happy Birthday Louise! 🎊🎈🎂
Wishing Louise a very joyful 45th Birthday!
5ft3 - no less.
🎂🎈🎊💝🎂🎈🎊💝🎂🎈🎊💝🎂🎈🎊💝
Nik Ashton
said on 30/Sep/19
She's honest and cool!
littlesue
said on 15/Feb/17
She not much under 5ft 3, I saw her at the Strictly Live Tour and she was clearly taller than the shorter pro dancers who are around 5ft. She looked a good 3 or 4 inches when standing next to Lesley Joseph too
Scheherazade
said on 13/Feb/17
I commented on Jamie didn't realise she was on here. Around 5ft at most I am 5"3 and towered over her. Very rude lady, saw her out shopping behaving like a diva. My friends and I were shocked by her behaviour, seemed very stroppy, bossy and dismissive. There is no need to be like that as the saying goes be careful of who you step on the way to the top for they are the helping hands if you fall down.
Rojina
said on 22/Jul/16
Horribly unflattering dress that makes her short legs appear even stumpier. I always thought she might be 5"4...........
Arch Stanton
said on 29/Nov/12
Les Ferdinand always looked a big guy in the premiership, powerfully built, and I remember the sticker albums rated him 98% power, one of the highest of all the players at the time. I thought he was similar height to Emile Heskey so was surprised to see him look that short.
Arch Stanton
said on 29/Nov/12
I can't think of a photo I've seen where he looks as low as a flat 6', he always looks taller than guys who are supposed to be a legit 5'11-6 ft. I have thought at times he has even looked 6'2" but I think 6'1" is about right as he is slight of build. Chiles, I think 5'11.5"-6 more likely, but that also brings in to doubt Bleakely's listing, I think you're most likely an inch too high on both, my opinion anyway. But I've seen Chiles next to Prince Charles and trust me he's not even close to Prince Harry in comparison.
Arch Stanton
said on 29/Nov/12
Click Here
With 6' Frank Lampard, again Jamie is looking 6'1"-6'1.5" range. I think he looks minimum 6 ft 1 and 185cm quite possible. It could however be the case he is a legit 6'-6'0.5" and the heights of others are inflated. Harry Redknapp claimed 5 ft 11 peak I think.
Arch Stanton
said on 29/Nov/12
Les Ferdinand claims 5 ft 11, Redknapp looks 6'1.5" in comparison. I think more chance that Ferdinand is 5 ft 10 and Redknappp 6'0.5". Chiles more 5 ft 11, 6 ft 1 is a joke for him, barely taller than Prince Charles.
[Editor Rob: Les really did claim almost 6ft, I'd read it a while ago
on a 442 q&a
, but chiles could be just 6ft or stand with bad posture at times and look smaller than he might be. ]
Arch Stanton
said on 29/Nov/12
I disagree Rob, do you think he looks shorter than Adrian Chiles
Click Here
? I've seen numerous pictures and thought he looked higher than a flat 6'. I think he can look 6'1"-6'2" on occasion, otherwise other people's heights are exagerrated.
[Editor Rob: there he looks tall, ferdinand on the right claims 5ft 11.75, there's a few photos of them and he can go from looking the same to looking 2 inches taller, maybe he could be 6ft 1 then...]
Dean 5ft 9.25
said on 12/Jun/12
[Editor Rob: I can't see him as much as 185, he might pull off looking 184]
He might pull it off but how tall do you think he would measure on your stadiometer at night?
[Editor Rob: 183-4 range is possible]
Dean 5ft 9.25
said on 10/Jun/12
Rob how tall do you think Jamie Redknapp is? I swear hes more like 185cm than 183cm hes listed?
On league of their own hes comfertably taller than John Bishop but John Bishop is comfertably taller than James Corden(listed here 5'8) Hows that work? cheers
[Editor Rob: I can't see him as much as 185, he might pull off looking 184]
Shaun
said on 4/Jan/11
Click Here
Louise looks around 5'3" but c'mon Jamie Redknapp looks much taller than a flat 6'. He looks abour 1.90m in this photo.
Shaun
said on 4/Jan/11
She looks about 5'3" or 5'4" but I cold have sworn Jamie Redknapp was more than a flat 6'
Click Here
Looking dead on 6'2" next to 6'2.5" David Walliams. Jamie Redknapp was some reason gives off a 6'2" impression in most pictures. I hthink its because he has an Ectomorph frame which makes him look taller??
Claudia
said on 7/Jun/09
She is quite tiny, shes really pretty though,
She must be about 5'3 cos there is quite a large height difference between her and jamie!
Doug
said on 14/Mar/09
Small around 5'3" but beautiful. Her husband Jamie Redknapp is said to be 6 flat but he ALWAYS looks around 6'2" to me.
lauz
said on 12/Nov/08
i think louise is gorgeous and i can believe that she is only 5'3, i'm 5'5 who thinks thats tall for a 13 year old girl ??
Laura
said on 26/May/08
Try 5ft, I saw her in Selfridges and she was super small! I am only 5'2 myself. She is very petite and seemed a happy shopper :)