Helene Joy's Height
5ft 7 (170.2 cm)
Australian actress best known for playing Dr. Julia Ogden on TV series Murdoch Mysteries. On her agency she was listed
"Height: 5'9"
. In this photo, I was wearing 0.75in Skechers, whilst her heel looked to give her about a 2 inch footwear advantage over mine.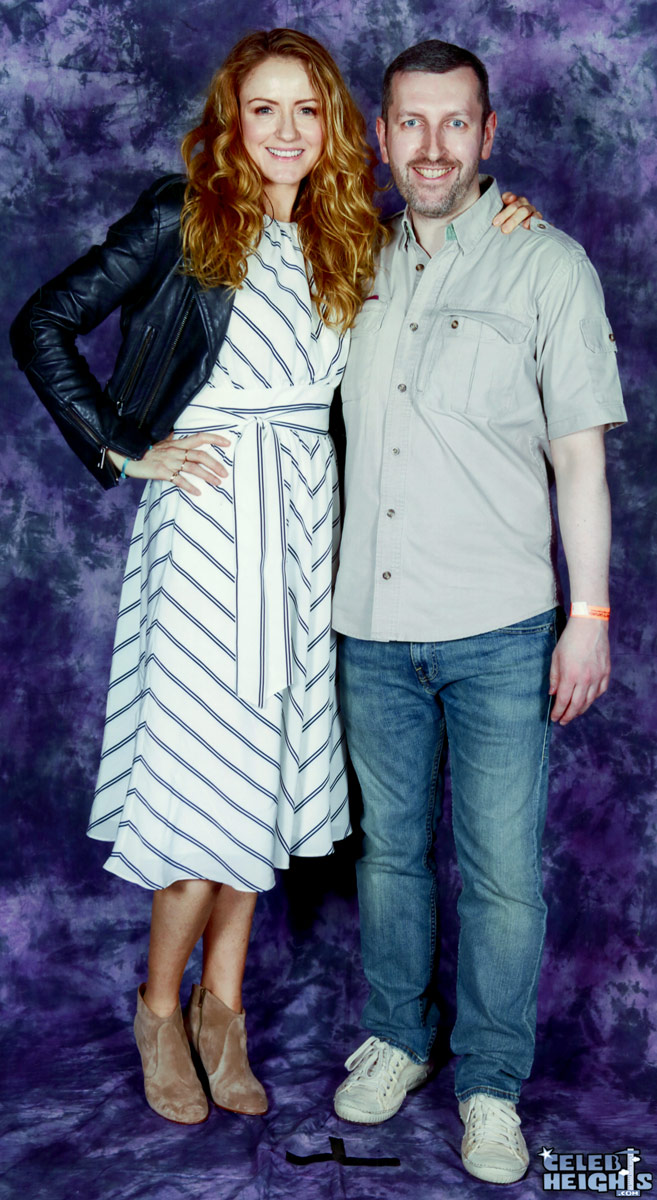 5ft 8 Rob and Helene @ MCM Comic Con, 2016
You May Be Interested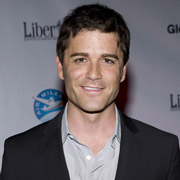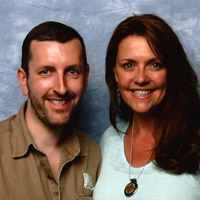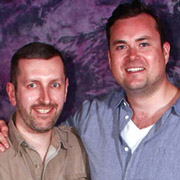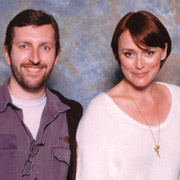 Add a Comment
19 comments
Average Guess (15 Votes)
5ft 7.1in (170.4cm)
Zampo
said on 19/Nov/18
A solid 5'6.5 range. 169 cm flat.
khaled taban
said on 23/Jul/18
She is 5'7"
Christian-6'5 3/8
said on 3/Dec/17
Looks 5'8.5" even with 2" more footwear than Rob, so maybe 5'6.5" or at most 5'6.75" but no more.
Shredder
said on 30/Apr/17
Rob , how would you react if a celeb you were taking a pic with looked at you and said " Hey , your that dude from Celebheights right? "
Editor Rob: I'd say, thanks for visiting!
Mark(5'9.25
said on 30/Apr/17
Rob, out curiousity what was she like in person? Like Personality wise.
Editor Rob: I didn't have much interaction really, but from this photosession, she seemed quite friendly with everybody she met.
Csimpson 6ft
said on 29/Apr/17
Yeah Andrea she isnt standing fully straight so 5ft 7 is still quite possible for her, 5ft 6.75 is the lowest she could be.
Celebheights 6'1.5
said on 28/Apr/17
She always looked to be 5'8 1/2" as Julia. I'm shocked that she's 5'7".
Bobby
said on 27/Apr/17
You look like you're 5'9 Rob, must be the camera angles.
eduardo
said on 27/Apr/17
looks 1 cm taller than you with heels. I'd say 168, or 169 cm at most
Andrea
said on 27/Apr/17
Shredder, I think Rob isn't standing at his tallest either!
This is just a rough comparison but I'd say she looks shorter than Rob's 5'8.8 dad, here:
Click Here
She looks like she could be very similar to Big G, barefoot! But she definitely looks cuter than him, so she can have the full 5'7, I guess 😜
jinny90
said on 26/Apr/17
Rob I am surprised by this 5'7 listing . I looked her up and looked at pictures of her with male actors and I would of thought she was 5'8 - 5'9 . She genuinely looks tall . If you do have her pegged at a weak 5'7 then you have her as the same height as Davina Mccall. I can't see Davina as been as tall as Helena . If Helena is 5'7" then Davina Mccall is 5'5".
Editor Rob: Jenny at 172cm in similar heels is about an inch taller in person than helene, so she's at most 170cm. Ms Joy is very slim and with heels can seem tall...
Shredder
said on 26/Apr/17
She looks at least 5'8.75 with Rob and her posture isn't forced. She might be just under 5'7
Inteval
said on 25/Apr/17
Rob, she doesn't look quite a full inch taller than you in the pic above considering her head seems smaller.
Editor Rob: talking to her - briefly, she felt 175cm to me, of course knock off noticeable shoe advantage and I wouldn't go above 5ft 7, I did say a while ago there was a chance of a weak 5ft 7 too.

She photographs taller.
Andrea
said on 25/Apr/17
Finally, a new picture! 👍
Wait, who is she again? 😂
She looks just a bit taller than you, like someone in 174 range (rather than a full 5'9), so I'd she looks closer to 5'6.5 than the full 5'7!
I hope that 5'9 figure doesn't come out from her mouth...
Editor Rob: the 5ft 9 is at least from her agency, she may well agree with it! I'd say it was a bit optimistic...
Shredder
said on 25/Apr/17
Rob , how do you get full body shots with celebs? Do you ask the photographer?
Editor Rob: a few years ago I returned to the MCM shows as the photographer (Martin) agreed to change his setup. In the past they never done any portrait, even when I had asked...now he was using a Tripod and the option of portrait or landscape (a few times he forgot and snapped a landscape...)

although this photo is taken by another guy called Marco, who has been with Starfury events for a few years and used to shoot quite close (see the photos with manu bennett, they are very close with big wide angle).

For MCM he was given the brief that full length shots were to be taken, so he's standing 5 feet further away than how he took them at Starfury (which I feel is too close up), although he isn't using a tripod.

BUT, this photograph isn't taken by Martin, they brought in a helper for MCM, he is another photographer who worked with starfury conventions

Although this photographer isn't using a tripod, this guy also did some starfury events but sh
Belladon
said on 25/Apr/17
A typical example of adding 2-inches when you are in Hollywood.
Wow
said on 30/Dec/16
I second the request made by Catalina to have a rating for Yannick Bisson
Editor Rob: I thought I had him, but the page isn't there so I will add him again 😂
Catalina
said on 30/Jan/16
I also found a listing for her that stated 5'7", and I think that may be closer to the truth. Against her co-star Yannick Bisson, they are very close in height. He's listed as 5'11" and I just don't buy it. He looks around 5'9" to me at most. Almost every male on the show is taller than he, and I can't imagine that they are all 6'2" and up. Editors, how about a listing for Bisson? His stature seems more petite than advertised and I'm curious.
5'11.25
said on 13/Dec/15
Her agency listing of 5'9" is utter BS, I don't see her being any taller than 5'6.5