Jack Grealish's Height
5ft 10 ½ (179.1 cm)
English professional footballer, who plays as a midfielder for Aston Villa and the English national team. On Villa's own website they bill him as
"Height: 178 cm, Weight: 68 KG"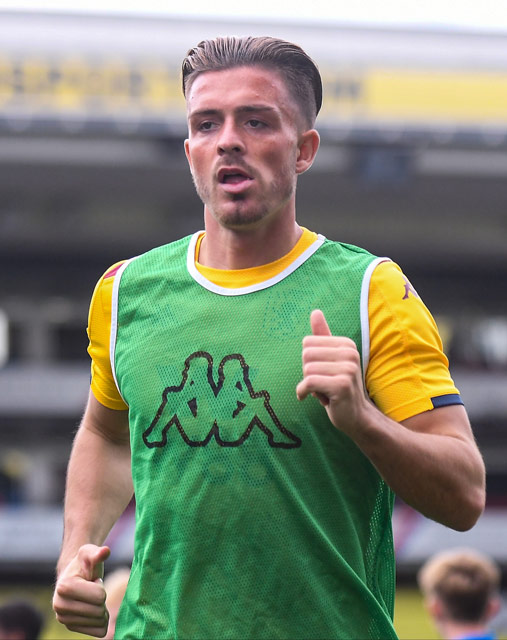 Photo by Cosmin Iftode/BigStock.com
You May Be Interested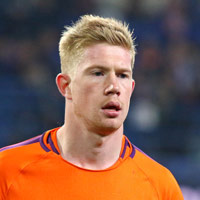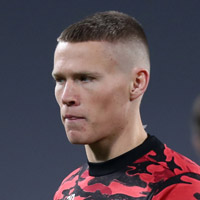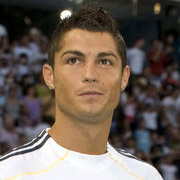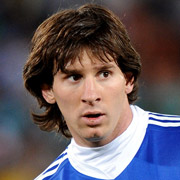 Add a Comment
23 comments
Average Guess (20 Votes)
5ft 10.04in (177.9cm)
Eric W Tam
said on 23/Apr/21
BRUH HOW TALL IS HE THEN? People are saying anywhere between 5'9-6'1, does he wear lifts in his football boots? LMAO
ZaniK
said on 6/Apr/21
He's actually around 6'1" dude
Villa man
said on 28/Mar/21
Met jack and he's actually quite tall, around 6'1".
As someone who goes to every aston villa game I can honestly say he's always appeared to be in the 6foot plus range so I can't fathom where his listed height of 5'9/10 has come from.
Deandro
said on 19/Feb/21
premier league profile stated he is 175 cm
Antonio Bedi?
said on 6/Jan/21
How can you list him at 179 and Walker at 181 when Walker is clearly 2 inches taller
Rory
said on 5/Jan/21
After the Villa United game when he shook hands with Pogba could pull off 5ft11. Looked at least 5ft10.5 with strong 6ft3 Pogba.
pov
said on 2/Jan/21
I used to play football in Solihull where he was raised. He's a year older than me. Played against him a few times at around 19. He's about 5"9-5"9.5. Defo not 5"10.
Nik Ashton
said on 8/Dec/20
@ FiveEightJake - That's interesting, thanks!
Maybe the average guess (5'10.13") is spot on!
Eric W Tam
said on 8/Dec/20
Wait so Grealish is actually a strong 5'10 now? Lol Google should bump him to 5'11 anyday now. Wonder what Grealish himself claims.
FiveEightJake
said on 7/Dec/20
@Nik Ashton
I think there's a chance he's in that low 178 range and they just rounded down a wee bit.
5'10 -.25 is probably what he measures. didn't need as much as half inch upgrade imo.
Nik J Ashton
said on 5/Dec/20
It's interesting that Villa list him as 178 cm!
Tls29
said on 5/Dec/20
Rob, what do you think younes belhanda(football player) height? 175 is right?

Editor Rob
yeah he can look very average
Blake
said on 14/Nov/20
Rob, are you going to upgrade him a bit I thought he was always between 5 ft 10 and 11. His five foot nine listing must be from when he was 16 17 he is listed as 5 ft 11 on the latest fifa now aswell he was 5 ft 9 on there last year so got an upgrade.

Editor Rob
yeah I think there's a strong case he can look over 5ft 10.
Nik J Ashton
said on 14/Nov/20
Bielsa would edge him!
Sam King
said on 13/Nov/20
never looks short on the pitch so has to be at least 5'11 for me
Ed avfc
said on 12/Nov/20
Met Jack about a year and a half ago in Marbella. He was much taller than I expected, at 5'8" myself he absolutely towered over me. The 2 mates I was with are both solid 6 foot lads and he was slightly taller than them, I'd say 6'1" (your voting will only let me give a max of 6'00")
Of note I recall an interview a couple of years ago where dion dublin claimed grealish was a similar height to himself. I think dion is around 6`2".
Grealish has been listed on various platforms at 5'9" or 5'10" I can only assume that he has grown a few inches since breaking into to the villa team and its just not been updated.
On a side note Jack was a top lad when I met him. Gladly chatted to me and my mates for the best part of an hour. Made our weekend (we're villa season ticket holders - well we were before covid happened!)
Vibram
said on 12/Nov/20
I'm gonna say 5'9.75 (177cm) for Grealish. Next to 5'11.75 manager Dean Smith:
Click Here
Original
said on 12/Nov/20
I don't know, he can look taller than just 5'10. I would say he seems to be mostly 5'11 to me, but maybe I'm wrong. Some good pics to see more of his case?
FiveEightJake
said on 11/Nov/20
What a specimen! As a 174cm guy I took great pride that I was similar range to Jack after seeing a 5'9 listing but the more I saw of him the more I thought he's definitely more of a solid average height than myself. 5'10 for big Jack, hell of a footballer!
OriginalAnon
said on 11/Nov/20
I doubt he has grown since he was 22. I don't see any more than 176cm for him. It sounds strange to say but he may look taller because he wears his shin pads and socks so low. It does create that illusion to some people and it also did with Laurent Blanc many years back when he played for Man Utd etc.
Jake
said on 11/Nov/20
Even a touch over 5'10" possible for him, Rob?

Editor Rob
I am not sure about that, but I would be surprised if only 5ft 9. That height might have been around from his 17-18 range and he gained a little.
Axel Lextor
said on 11/Nov/20
Thank you so much for putting Jack in celebheights I always thought he was in the 5'10 to 5'11 range. He is listed at 5'9 but in the field you see much more than that. It is also one of the 5'10 tallest I have seen

Editor Rob
On the pitch he can look 5ft 10 range
Chelsea_heights
said on 10/Nov/20
Saw him at a BP petrol station once in around 2017 seemed 5'9 maybe he's grown since then