Jacqueline Mckenzie's Height
5ft 5 ½ (166.4 cm)
Australian Actress best known for roles in films Romper Stomper, Deep Blue Sea and TV shows The 4400. In a BuddyTV chat she mentioned her height was
"5'6""
. On her
Showcast
talent page, she listed her height as
"167cm"
. In the top photo we had similar footwear, although I am not certain about bottom photo - I believe she had at least 0.6-0.7 inch less than me.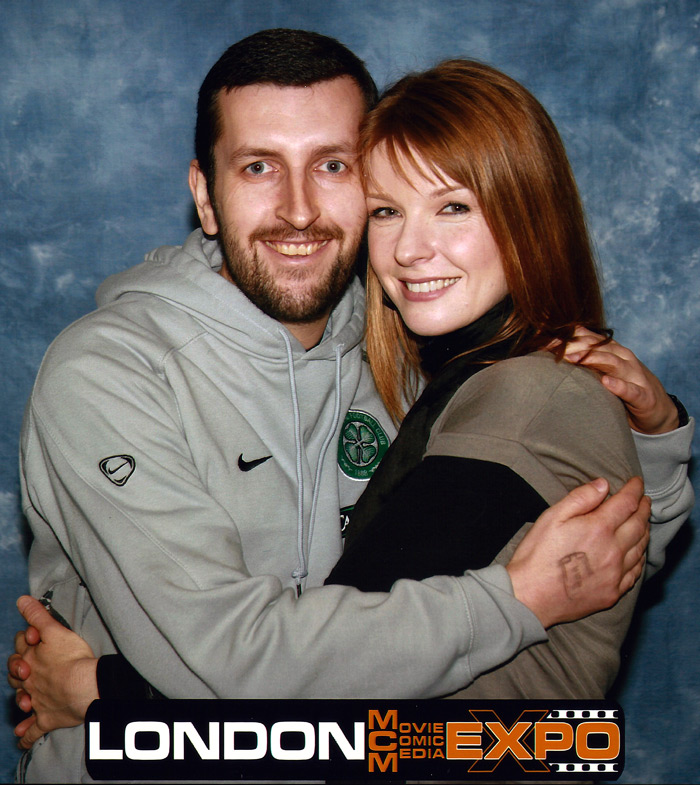 5ft 8 Rob and Jacqueline @ MCM Expo 2007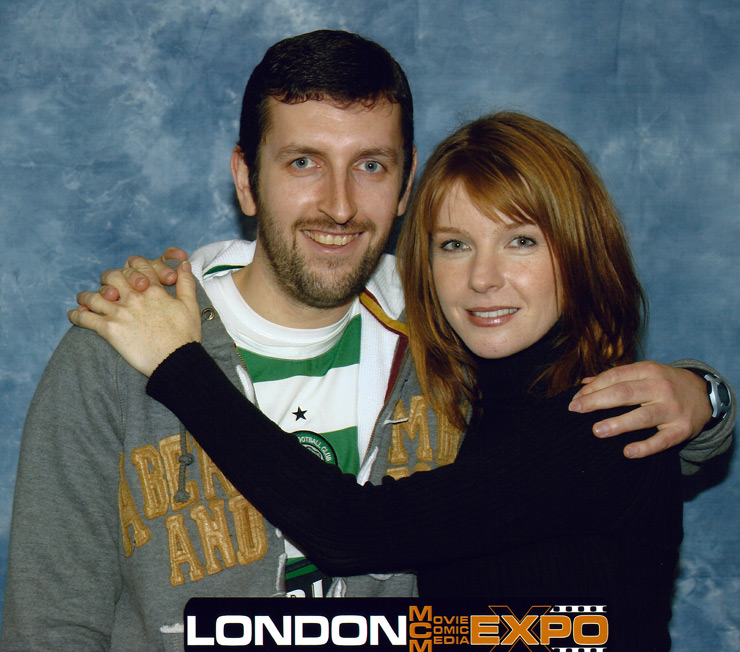 You May Be Interested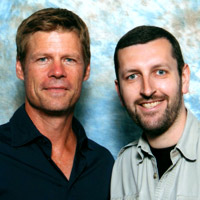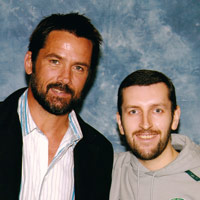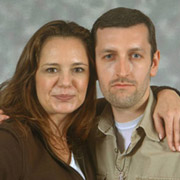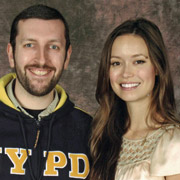 Add a Comment
20 comments
Average Guess (5 Votes)
5ft 5.55in (166.5cm)
RJT
said on 9/Aug/20
Just curious Rob how did you get this rather intimate pose with her? did you ask or was it just instant reaction at that time? Did she do it with anybody else or because youre Scottish like her heritage I presume? nice pic tho hehe

Editor Rob
just asked her, I had lost the original one from before (though found again).
Littlelee5ft6
said on 21/May/19
Yeah I'd say there's nearly 3.5 inches between you in the bottom picture but you had nearly an inch thicker footware
Nik
said on 5/Dec/18
The above pictures really are fabulous!
richkid123
said on 19/Oct/14
looks 5'6"
Phil
said on 11/Mar/11
Rob and ginger( lol) Jacqueline would make a cute couple right? hehe
Yeah, she is 5 foot 5, maybe 5 foot 5.5
tanya tente
said on 25/Jan/11
such a cute picture + pose :D
seems dead on right 166 cm for sure
Storm
said on 29/Jun/09
I'm So Jealous right now...
The Dutchguy
said on 6/May/09
Kudo's for the Celtic sweater!
Lenad
said on 12/Jan/09
Shes probably rounding up a bit
alexander
said on 26/Aug/08
im in love!
lolo she`s really cute:D
GCM
said on 25/Aug/08
She's so sweet and so cute. I liken her to Kathryn Erbe. You first think - she's kinda nice but then as you see more of her you think how can any dumbass arrogant idiot superstar type compete with a gorgeous , genuine real doll with a face full of character and a killer smile like this ? - just part of a man's growing up I guess - what a lovely gal !
Teh Pwn
said on 14/Apr/08
Rob, do you have many pieces of the same sweater, or do you simply wear it everyday? Thats a sweet looking hug by the way!
[Editor Rob: I never wear that grey sweater anywhere except at Conventions...but I've got 2 greys and a white version.]
Anonymous
said on 13/Apr/08
yea she does look 5'6 in this picture.
SuperAnonymous
said on 13/Apr/08
I remember her from Deep Blue Sea. She looks so much better in this picture than she did in the movie 10 years ago.
Hard to believe she is 41. Just wow! People are looking younger and younger these days.
Charliemoto
said on 12/Apr/08
no more than 5'5.5 and no less than 5'5, 5'6 straight out of bed.
Brah
said on 11/Apr/08
Never knew she was Australian!
Victorian
said on 10/Apr/08
Nice pose Rob. But what's that on your hand?
[Editor Rob: that's just the show re-entry stamp.]
kaitlin
said on 10/Apr/08
hey she looks like my ant aprilbut she has blond hair but she looks pritty tell her that i said that
Anonymous
said on 10/Apr/08
She does look 5'6 in this picture.
[Editor Rob: I wasn't thinking about posture for that pic unfortunately I dropped a bit doin the pose.]
Anonymous
said on 10/Apr/08
I love her on the 4400. Quite an intimate picture i might add, hehe.
5.5 seems about right.