James Belushi's Height
5ft 11 (180.3 cm)
American Actor best known for roles in films such as K-9, Red Heat, Salvador, Curly Sue, Thief, Mr. Destiny and Jingle All the Way. On TV he appeared in According to Jim.
Photo by PR Photos
We've got the same sturdy Albanian genes. But we're also quite different physically. [John] was 5-foot-7 and 230 pounds. I'm 5-foot-11 and 200 pounds.
Aug, 1982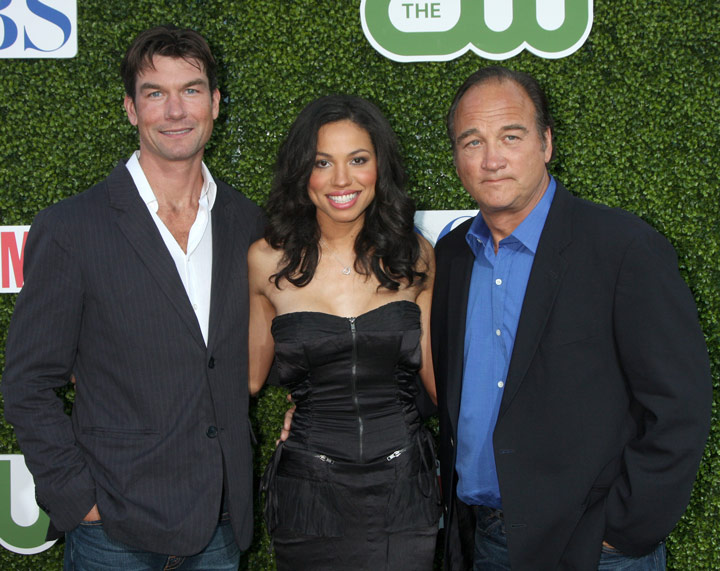 You May Be Interested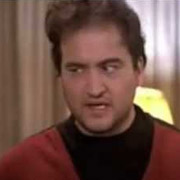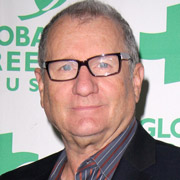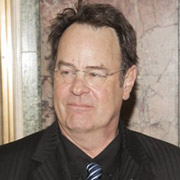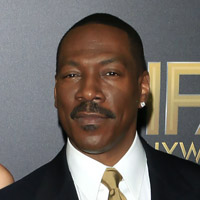 Add a Comment
51 comments
Average Guess (12 Votes)
5ft 10.58in (179.3cm)
CuriousPeachie
said on 26/Feb/21
He easily edged out 5'6.5 Martin Short and 5'7.75 Tim Curry on "No Stone Unturned" BTS of The Pebble and the Penguin. Solid 5'11
Jeffrey Pedal?
said on 5/Jul/20
Ehi Rob! I believe his weight in: According to Jim, is on the 200 pounds?

Editor Rob
I'd have thought he might have been a bit more at times during the run of that show.
niki175cm
said on 3/May/20
VitoCheng said on 21/Mar/20
Ther guy himself claim he was 5'11. Why do you try to upgrade his claim saying he is 5'11. when he said 5'11. Nonone claim a lower height. Maybe he was 5'1'-5'10.5. Arnold below 6'1
VitoCheng
said on 21/Mar/20
Click Here
James : 5ft 11~5ft 11 1/2
Arnold : 6ft 1~6ft 2
berta
said on 28/Dec/18
thats a very interesting photo rampage. I would never guess Justin taller than 183 at best and probably is in the 181,5 range . James looked 182 guy in the 80s but i agree on this listing. He is a well buit guy, big boned and maybe that made him give a bigger impression than he was.
Rampage(-_-_-)Clover
said on 1/Dec/17
Timberlake looking every darn inch of his claimed 6ft2
Click Here
Richardspain
said on 13/Oct/17
James 180cm
Arnold 185cm
Not more not less
Scott
said on 22/Jun/17
I believe he was a solid 5'11'' in 1982, yes. These days, I'd say more like a weak 5'11''; maybe around 5'10.75 give or take.
Josh Jeffords
said on 25/Nov/16
He can look close to 5 11 but doubtfully that tall.
In red heat he was close to 4 inches under roids.
He was also shorter than Larry fish by a good deal.
I'd say he's 5 11 in shoes and two inches of hair.
Don't get the 5 8 claims he is taller than James Caan.
I would put him a strong 5 9 to weak 5 10.
Arch Stanton
said on 7/Aug/16
About two inches shorter than Arnie in Red Heat, though had an fair footwear I think. I was thinking strong 5'11.
Phil
said on 10/Apr/16
I know an actor who worked with him and says he's 5'8" max!
jervis
said on 20/Sep/15
Just watching red heat he has 2 inch heeled boots on.
Sonnyblack
said on 24/Apr/15
Huh, I always thought he was taller, like a legit 6 footer. I'm usually pretty good guessing actors heights but Belushi fooled me.
rockfellas
said on 26/Apr/14
stop joking.
here belushi with Jerry O'Connell:
Click Here
Clear pic, same ground, same camera angle, no excuses. O'connell is listed here at 6'2"(188cm) and he is clearly 4-5 inches taller than belushi. Belushi struggles with 5'10"(177cm). Everybody (serious) knows belushi was max max max 5'10" to be extra generous. This pic proves how many people have no idea how a legit 5'11" really is, how a legit 6'2" really is, how a legit 6'3" really is, etc... belushi was in the 5'9"(175-176cm)range, maybe a top of 5'10" when he was in his 20ies. Stop!
Goose
said on 27/Dec/13
You guys are waaaaaaasayyyyy off. I met him at a bar in Santa Monica in 96'. Had a conversation with him and stood within 2 feet of him. 5'8 tops then and maybe shorter - I'm a weak 5'10. Very funny & nice guy.
Dmeyer
said on 7/Sep/13
Legit 5'11 Guy at péak maybe 181cm
Rampage(-_-_-)Clover
said on 4/Sep/13
Arnold Schwarzenegger - 6ft1.5in/187cm
James Belushi - 5ft11.5in/182cm
I saw a clear 2in difference in Red Heat
Dmeyer
said on 13/May/13
If belushi was nô more than 180-180.5cm the arnie was nô more than 185cm
Dmeyer
said on 21/Apr/13
In red Heat does Look about 6cm under arnie who was about 186cm legit 5'11 fits the Guy arnie looks now similar height with him
alex
said on 12/Jan/13
saying 181 182 in his thirties is right. nowdays he is around 180.
joe joe
said on 19/Dec/12
in jingle all the way him and arnie look about the same height
kevin
said on 1/Oct/12
peak 181cm is possible
Rampage(-_-_-)Clover
said on 15/Sep/12
Peaked at 5ft11.5(182cm), I'm certain. Check him out in Red Heat opposite Arnold Scharzenegger who was probably near 6ft2. Looks no more than 2in shorter. Around 5ft11(180cm) today at 58.
Jackbro
said on 18/Aug/12
I think he is 182 cm....
nice guy
said on 10/Jan/12
belushi is 5'11 in casual shoes...178cm flat
Hmm
said on 30/Sep/11
In the epsisode of according to jim when he goes to hell.. he was standing next to robert englund who is supposed to be 5'9". James was a lot taller.. so either robert is shorter than 5'9" or James is taller than 5'11"
Larc 6 ft 1.75 in
said on 29/Sep/11
Still 5'11 today, at peak he was for sure 5'11.25-5'11.5.
ethylana
said on 15/Jul/11
he only looked 3 to 4 in. taller than "laverne" in 1982, & penny marshall was only 5'6" @ her tallest (well before '82)
Rampage(-_-_-)Clover
said on 3/Jun/11
Weird I thought he could look 184/185cm in K-9
Rampage(-_-_-)Clover
said on 18/Apr/11
Looks 181/182cm
jake
said on 9/Feb/11
5"11.25 (181 cm) peak height
Mike
said on 5/Feb/11
Yea in that TV show he's in According to Jim he looks like a pretty strong 5 ft 11 I believe on normal door higese IDK how to spell 5 ft 11 is like the 2nd part of it he stands clearly on the second line
big joe
said on 25/Dec/10
5'11 30 yrs ago and still to this day I think.
Anonymous
said on 7/Jun/09
Dan Aykroid (6'1) and Tom Arnold (6'1) appeared both in "According to Jim" and were nearly eye to eye with him.
Maybe he is 6'0.5 but not under that,5'11 is too low for this guy.
Click Here
Time for an upgrade.
spoogo@mail.com
said on 30/Dec/08
great pick but what is up with the daisy dukes? man I wouldn't wear those shorts even if someone paid me....geez...
Midnite
said on 20/Apr/08
Met him at a bar in Chicago, stands about 5'10.5.
Shikoku
said on 27/Feb/08
he looked about 1 ich shorter then Ed o'neill in some old 80's movie so 5'11 would fit him right
AirSky
said on 20/May/07
Anthony by Jim's left seems to be slouching a little bit, losing about 1/2 inch. Jim does look 5'11", but not much more than that.
Bruce
said on 18/May/07
Taking a look at cover of Jim`s new book i`d say his arms are at least 17 1/2 to 18 inches . He`s a very big thick muscleman . Have you seen the size of him when he takes his shirt off or when he has on a tight t-shirt ?? 5'11 AND 240 LBS OF MUSCLES
Drew
said on 31/Mar/07
Tom Arnold (supposedly 6'1") was on According to Jim and he looked EXACTLY the same height as James Belushi.
Who's lying?
dmeyer
said on 12/Mar/07
arnie was 2.5 in taller than him at peak he was 187 at peak
Aussie Bloke
said on 7/Nov/06
Looks around 1-2 inches shorter than 6ft4 Louis Gosset Junior in "the principal", maybe he was wearing lifts in that movie, or he could in fact be 6ft1?
dmeyer
said on 23/Oct/06
if the left guy stand straight they are the same so 5'11
dmeyer
said on 23/Oct/06
possibly 182 at peak but he sure dosnt look under 5'11
dmeyer
said on 13/Aug/06
those pics with arnie prove he was about 6 feet2 at peak belushi can look 5 ft 11 to 6 ft
Frank2
said on 26/May/06
Jim with his late brother John who was a little under 5'9":
Click Here
Jim with 5'9.5" James Remar:
Click Here
Jim with the late, great Gregory Hines who was about 5'9":
Click Here
The idiotic IMDb still lists Hines as being 5'11.5"
Jim next to 6'2" Arnold Shwarzenegger:
Click Here
And here:
Click Here
That's almost how much taller Arnold is next to me and I'm 5'11".
I've met Belushi and he's about an inch taller than me.
Belushi was a solid two inches taller than Rob Lowe in About Last Night. I just watched a few minutes of it just to confirm it.
Busybee
said on 24/May/06
I met James Belushi (standing) in a restaurant in LA. I am 5'7" and he wasn't that much taller. Guess this 5'11" is 'men measurement.'
dmeyer
said on 25/Jan/06
i think he is steel around 5'11 but of course was 5'11 to 6' at his peak
CoolJ
said on 25/Jan/06
He's 174cm in sneakers? or barefoot
[Editor Rob: barefoot, 174/5cm he said, but he is in sneakers and belushi in shoes, the other guy is near 5ft 11]
kaare
said on 11/Jan/06
I think James Belushi is about 6'2-3.
Dancer
said on 27/Jun/05
In 2001, I danced onstage with Jim. I am nearly 5'10 and was wearing heals (so about 6'1) - I was just slightly taller - so 5'11 sounds about right (if not taller).