John Belushi's Height
5ft 7 (170.2 cm)
American actor best remembered for roles in Animal House and Blues Brothers. In a 1982 article about his brother Jim it mentioned at 5ft 11 Jim was 4 inches taller and 30 pounds lighter.
You May Be Interested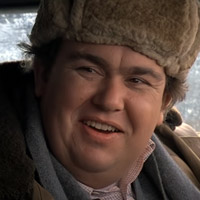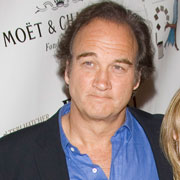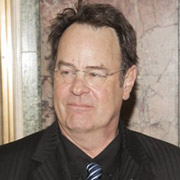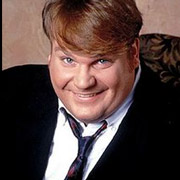 Add a Comment
16 comments
Average Guess (6 Votes)
5ft 6.13in (168cm)
Yang (5 footer 8, 173, Aries)
said on 21/May/20
Very similar range with Jonah Hills before his death..
IR
said on 27/Jul/19
John Belushi 5 ft 7 in ( 170 cm )
Steve Dahl 5 ft 10.5 in ( 179 cm ) there was a photo with John & Steve I don't know if anyone's seen it yet.
Jim Belushi 5 ft 11 in ( 180 cm )
Ian C.
said on 22/Sep/16
Belushi could do somersaults and backflips in mid air, so he was probably short. There must be a maximum height for that ability. I've never even heard of a tall acrobat.
truth
said on 12/Jun/16
5'7" is correct, 5'6" at worst IMO.
charlie
said on 2/May/16
In Animal House John was the same height as all the females. Most females are 5 ft 2 inches in height. Thereis no way he was 5 ft 7 inches. I would have to say he was closer to 5 ft 5 inches. Belushi struck me as a short stumpy looking guy. Ill say he was 5 ft 5 inches.
Dylan Alexander
said on 22/Apr/14
He looks more of average height in the blued brothers than animal house where he looked 5'5 ijn the cafeteria scene, when he made the speech before the parade, and when he was in the scene when the horse was killed and he went to that office. He looked 5'8 in the blues brother next to 6'1 Dan akroyd. but 5'5 in animal house but I thinkots bbecause he was bending over in a lot of scenes
Anonymous
said on 25/Feb/13
His official site has him at 5'6", it also lists some personal things such as his favorite movies, actors, musicians, comedians, so it must know what it's talking about.
Click Here
Brer Fox
said on 3/Oct/12
I sood nrxt to him as we boarded a flight from NY to Boston. My estimate was abut five seven.
Blues Brother
said on 31/Jul/12
He looked alot shorter in the movies and SNL, though... Like under 170cm.
MHouillon
said on 19/Aug/08
Aykroyd: 186-187cm
Belushi: 171-172cm.
K Blues
said on 26/Sep/07
In a biography I have about him, his wife stated that he was around 5"7.
runt
said on 6/Jun/07
Cathy Moriarty is listed at 5-9 which puts Belushi at 5-6 or 7 in "Neighbors"
n/a
said on 11/Mar/07
described himself as small, constantly noted as 5'8 but may have been stretching the truth a little bit, pictures of him next to 6'1 harold ramis make him look incredibly small, RIP John.
MHouillon
said on 2/Sep/06
Judging on some videos I've seen recently, I think he was between 171cm and 172cm.
Anonymous
said on 27/Jan/06
In Blues Brothers he was so short compared to the 6`1" Dan Aykroyd so I personally think he is 5`6.5"
big john
said on 8/Nov/05
i met belushi back a hell of a long time ago. back when him and danny aykroyd were promoting and putting on shows for the upcoming release of The Blues Brothers. i got to shake belushi's hand and was lookin down at him. im a sturdy 6'5, and he was a whole heck of a lot shorter than me. i say 5 foot 8 is right on the money