James Charles Height
5ft 8 ½ (174 cm)
American Youtuber, who has over 13 million subscribers and over a billion views on his channel. In 2016 on twitter he said
"I'm 5'10"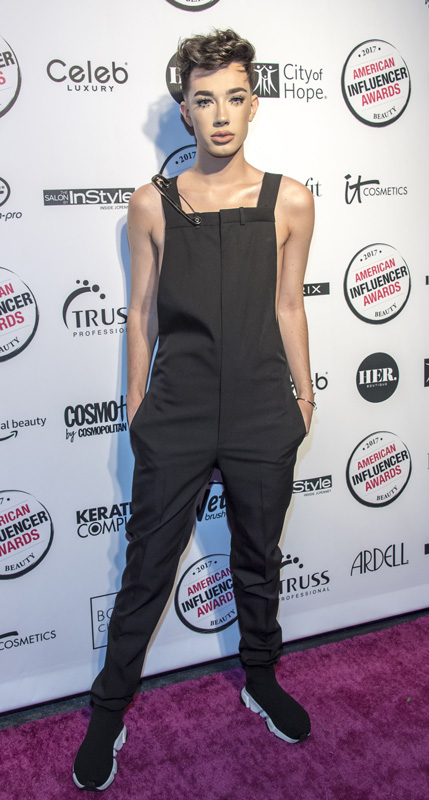 Photos by PR Photos
It really irks me that 7.5 feet is in fact 7 feet and 6 inches like seriously who decided that
You May Be Interested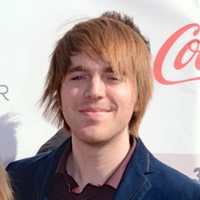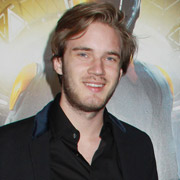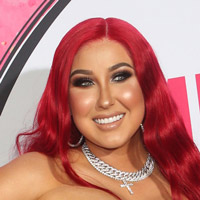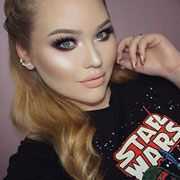 Add a Comment
27 comments
Average Guess (34 Votes)
5ft 8.15in (173.1cm)
Slim 6'1"
said on 30/Sep/20
173.5-174cm
cmillz
said on 27/Apr/20
5'7.5-5'8 somewhere in that range
Ema
said on 16/Apr/20
I saw a video on tiktok and he looks around 3 inches taller than bretmanrock.
Rudy
said on 27/Mar/20
Hanna, Mark is more likely 5'9 instead of 5'10 and Look at the shoes James is wearing
JohnMoore-162cm
said on 23/Mar/20
5ft8 is much better.
hanna
said on 23/Mar/20
he can't be 5'8 because he's taller than Ethan and Mark as seen in their recent collab and Ethan is 5'8 and Mark 5'10
Charlie white
said on 17/Jan/20
Rob
He seems very slim do you think he weighs in the 120-130 range at 5'8.5?

Editor Rob
130-40 maybe
jack0107
said on 17/Jan/20
look at this video with james charles beside kesha
Click Here
i don't know if james is taller or kesha is shorter though
billyboob
said on 10/Jul/19
how much does he weigh
thejeanli
said on 21/May/19
Rob plz add Jeffree Star!!!!!!!!'
plz plz plz 😭😭😭😭😭
Jackson
said on 16/May/19
5'8" max he really needs a downgrade.
Shortkid
said on 15/May/19
Needs downgrade 5'8.25 and 5'8.5 is highest
DARKSithWarri0r
said on 15/May/19
Think 5'8 is a much better shout, I'm seeing mostly 5'7.75-5'8 range especially with some people he's with, 5'9 - 5'10 is a bit too much of a stretch.
thejeanli
said on 24/Apr/19
does anyone know about JS' height?
I think 176-177 range
#FiveElevenSquad
said on 19/Apr/19
Yeah, on MarcoMarco Runway, I even struggled to see him at 5'8, therefore he gets just a bit under the 5'8 mark.
Jonesy Barcroft
said on 18/Apr/19
He's 5'8".
Nik
said on 17/Apr/19
They won't be very proud of the average vote!
Nik
said on 16/Apr/19
His family will be very proud of him!
TheBat
said on 16/Apr/19
5'8.75" imo. Though I can accept 5'9", probably the highest I'd go with.
Nik
said on 14/Apr/19
The average vote is 5'8.27" after 12 votes! It would be great to see James Charles pictured with Mr Rob Paul!
Nik
said on 13/Apr/19
There is nowt wrong and everything right with what James Charles looks like.
thejeanli
said on 12/Apr/19
umm...I think he's 173-174 maybe...
and how tall is jeffree star?
Akash// 182 CM
said on 11/Apr/19
@DreadPirateRoberts - LMAOOO, ikr.
@Junior Hernandez 1990 - That sounds a bit weird lol.
@Miss Sandy Cowell - No he can't pass for anything more than he is.
Nicholas Simon
said on 9/Apr/19
Compared to the video with Kylie Jenner, less than 3 inches, around 2.5-2
H316TFreeck
said on 9/Apr/19
I'm seeing more 5'8 range for him, personally wouldn't think more than 5'8.5 or 174 cm tbh.
Junior Hernandez 1990
said on 9/Apr/19
Rob nailed him. 5'9 seem right.
Miss Sandy Cowell
said on 9/Apr/19
James might be 5ft10 in his footwear, or even more, but 5ft9 seems more likely to me. As regards his questioning of 7.5 feet being 7ft6, eh, didn't he do fractions at school? Enough said about that the better!
🎓
🤓☝️
James takes great care over his appearance, and that includes keeping his physique very slim, so to some, he could pass for, well, 5ft9 and three-quarters! 😊👍
From me though, James can have 5ft9.