Shane Dawson's Height
5ft 10 ¼ (178.4 cm)
American youtube star, who has over 21 million followers and near 5 billion views on his channel. On twitter he once claimed to be 6 foot tall.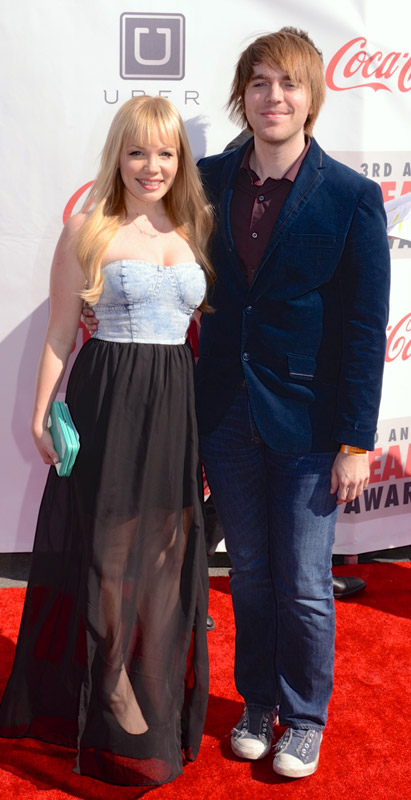 Photos by PR Photos
You May Be Interested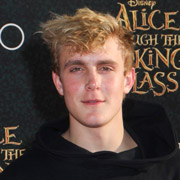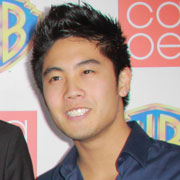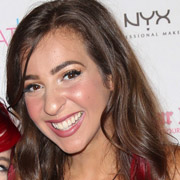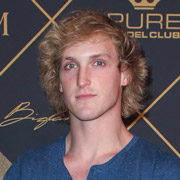 Add a Comment
27 comments
Average Guess (38 Votes)
5ft 10.64in (179.4cm)
Greg
said on 26/Mar/20
@macps in that video Shane looks the same as Jeffree if not a bit taller.
Jesse Dumont
said on 10/Oct/19
Look at the Dolan Twins new video just uploaded yesterday titled "It's Time To Move On..." go to 5:56, where Grayson and Shane are about to hug. Grayson claims 5'11.5", which he does look and I believe he's being honest, and Shane looks to be about an inch or maybe an inch and a half shorter, so that means the average guess is about right. He's definitely 5'10", a strong one, maybe even 5'10.5". I definitely wouldn't rule that out. No shorter, but also no taller than that though seeing by that video.
macps
said on 23/Jul/19
rob PLEASE give us an estimate for jeffree star. shane and jeffree together
Click Here
also a video of them together
Click Here
Stranger things fan
said on 18/Jun/19
he looks taller than that. he looks 5'11 at least
Greg
said on 5/Jun/19
He looks at least 5'11 to me.
Nik
said on 19/May/19
5'10.25" is fine, 6'0" ain't though!
Y07
said on 16/May/19
I don't disagree with this listing. 5'10" can look tall at times.
Bwk
said on 23/Mar/19
Looking at him I just can't seem him this low. I think he's atleast 5'11'', 5'10.75'' is the lowest I'd argue for him.
Jake Beauchamp
said on 20/Mar/19
I always though he was atleast 5'11. I still kinda think that.
Celebheights 6'1.5"
said on 18/Mar/19
There are photos of him with Josh Peck, and he looks to be approximately 1/2" of an inch shorter than him. I'd say that he's about 5'10 1/2"-5'10 3/4".
Jet Hancock
said on 18/Mar/19
Hi Rob!
I can tell you probably watched the series he did with Jake Paul and are making an assumption based off that.
I've always thought of Shane Dawson as 5'11. However, this would contradict Jake Paul's listed height of 5'10.75. But you must explore the possibilities Jake wears basketball sneakers. He noticeably looks smaller when he's wearing suits and shoes compared to casual wear.
A shane and jake pic:
Click Here
However, Shane does have the ability to tower over a lot of people, even when hunching:
Click Here
I would give Shane a strong 5'10.75 at minimum, and Jake a 5'11.25~
What do you think?

Editor Rob
A chance of 5ft 10.5 range for Shane, but a full 5ft 11 I can't buy that.
George Kaufman
said on 14/Mar/19
IMDB has him at 5'8.5 lmao
George Kaufman
said on 9/Mar/19
Rob do you at least think an upgrade to 5'10.5 would be better? He looks pretty tall next to his 6'2-3 friend in his videos.

Editor Rob
That would be the highest I'd have gone with.
Junior Hernandez 1990
said on 8/Mar/19
Only recognise Shane in Smiley. Look as listed with 5'7 Caitlin Gerard.
TheBat
said on 6/Mar/19
Great listing!
Guest66
said on 5/Mar/19
@Tomwash3r3, Not weird at all, you're just a very honest person without insecurities, even though in your case I would just round up that small fraction and claim 5'11".
Greg
said on 4/Mar/19
@Myself nah probably not as low as 5'10 For Netherlands average, I know it's self reported but I expect it to be about 5'11 range. Maybe not the full 6'0.5" in surveys. Because I'm 5'10.5 and felt a bit on the shorter side there. Every other guy was over 6'0, seen like a lot of 6'3+ guys and even seen a woman who was a decent 6'2.
Tomwash3r3
said on 3/Mar/19
Geez, so many guys this exact same height claiming to be 6'0. Kind of funny, I'm 5'10 3/4 and I don't even claim 5'11, I just say 5'10 and change, 5'10 three quarters or something like 5'10 to 11. I just don't want to say I'm a certain height unless I am a certain height lol, is that weird?
John673
said on 3/Mar/19
Hey Rob! Is it possible you could add Callum Adams AKA Callum's Corner and Tom Stockdales Height! Tom Stockdale Appeared on KSI'S youtube video on his 1 Question go series and tom is like quite Famous now and I'm sorry I don't know how tall tom is but I think standing next to 6ft 5 Callums Corner he looks 5ft 6 and Callum Odvoiously is about 6ft 5 but i don't know After all you're the height Professional. Can't Wait to hear back from you!
Jake
said on 2/Mar/19
Are you sure about this, Rob? I trust you've done your research, but especially looking back a couple years ago in his slightly thinner days, he defintely held his own compared to some people. He's always looked above average to me (at least 5'11''range). When he stands next to his tall friend who very regularly features in his videos (I've forgotten his name) who claims 6'4'', he definitely isn't dwarfed by him.

Editor Rob
I don't think Shane is as tall as someone like Jake Paul, I just can't see it.
Myself
said on 2/Mar/19
2 inch inflation kinda average I guess.
I wouldn't be surprised if the average height in Netherlands is this height and gets inflated to 6 feet aswell. Even the claimed 180.8 average is just self reported. (Not like this has much to do with this person)
Jake Beauchamp
said on 1/Mar/19
Are we sure he's not atleast 5'11? 5'10 1/4 seems a little short for him.
;)
said on 1/Mar/19
Woah, I thought he was taller
Greg
said on 1/Mar/19
Actually Surprised with this listing, he looked similar to Jake Paul, so one of them would need a downgrade. Personally when you had Jake at 5'10.5" I felt that was a good listing. Thought he would be at least 5'11, google has him at 6'0.
Christian Almost 6'6"
said on 1/Mar/19
Looks right to me! Perfect listing
Bwk
said on 28/Feb/19
Wow, this is surprising. I never thought he was quite 6'0'' but more strong 5'11'' range. I didn't expect him to be this low.
George Kaufman
said on 28/Feb/19
He also put his height down as 5'11 in a video.