Jared Harris Height
5ft 10 ¾ (179.7 cm)
British Actor from films like Mr Deeds and RE Apocalypse. In the early days of celebheights, he mentioned this height on this very page and also had his height listed once at 6 feet and mostly at 5 feet 11 in the Spotlight directory.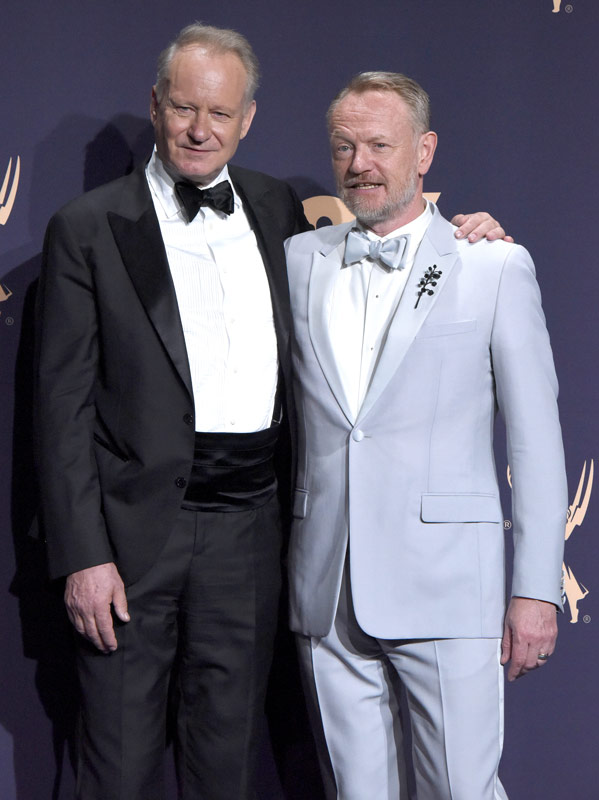 Photos by PR Photos
You May Be Interested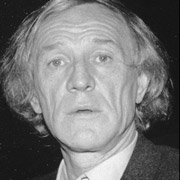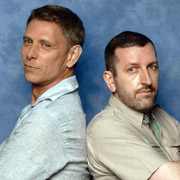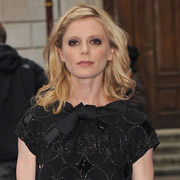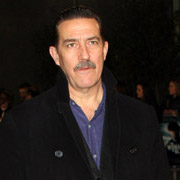 Add a Comment
21 comments
Average Guess (10 Votes)
5ft 10.43in (178.9cm)
Jkiller
said on 28/Sep/20
5'10.5 (179cm) is spot on.
Kebapsever
said on 12/Jul/20
I think when he was young he probably measured 181,5cm . I think now he's flat 5'11. He never looks short on screen.
movieguy12
said on 9/Jun/20
That's so cool that he commented on his own height. A long time ago now but I only just read the comment. I guess he would know how tall his dad Richard was, whether he was 6'2'' or 5'11'' but he won't discuss this I guess.
5ft7SithLord
said on 4/Feb/20
Rob, are there other celebs who you know for sure that have posted their heights in this site.
Thanks.

Editor Rob
Remember Jim Beaver dropped by in 2014 mentioning he had shrunk.
Miss Sandy Cowell
said on 4/Aug/19
Ha ha! Jared has actually written on his own page! I think that's the third incident of this that I've seen! 👌😁
I'm watching him playing Jim, one half of an alcoholic couple in a film I've been after for over 20 years. Called 'The Eternal', it also stars Christopher Walken and Alison Elliott as his other half.
Christopher is noticeably taller than him. In fact, he is the tallest of the entire cast. I can believe Jared is 5ft10.75. It's good to find out that he is the son of Richard Harris, and only the other day, when I was leaving a birthday greeting for Emilia Fox, I became aware that Jared and Emilia are married!
ffer3
said on 19/Jul/19
Rampage(-_-_-)Clover said on 24/Sep/12
Sorry dude, but that's not how it works.... just because his father was 6'0 doesn't mean he will be 3 inches taller. What kind of stupid that is? if that was true, than it means the french(for example) should be already 220cm since in 1800 years the average was 5'6 in france. Now it's 5'8 and a half. So only around 2 and a half inches has the french grow since 1800.
JAK90
said on 12/Jul/19
I wonder what's going on here in this scene from Mad Men, starting at 0:50?:
Click Here
He looks the same height as Jon Hamm almost.
Burgos
said on 3/Jul/19
Same height as me. 178.4 cm - 179 cm
berta
said on 27/Jun/19
stellan skarsgård looked around 4 inches taller than him and he is listed at only 188 cm current height. I think this guy could be a little under this
MaskDeMasque
said on 14/Jun/19
I would see him at around the 5'10.5 Mark from watching Chernobyl.
Stas
said on 6/Jun/19
Looks 176-177 cm next to Stellan Skarsgard in Chernobyl and solid 176 next to Matt Smith
James
said on 10/Jul/17
Richard Harris is now listed as six foot.
Sam
said on 14/Jun/17
He's been in a couple of films with Brad Pitt. Don't really know how they compared on screen, but I'd be surprised if he was any shorter.
Rampage(-_-_-)Clover
said on 23/Jan/17
@Mr. R: I don't think that's an appropriate thing to highlight for anyone listed here.
Mr. R
said on 5/Dec/16
Oh also, you should note that he is the son of Richard Harris, who is listed at 6-1.
Mr. R
said on 1/Dec/16
You need to add Mad Men to his list of credits.
Rob
said on 25/Nov/15
I wouldn't be surprised if he was only 5'10" in reality. He didn't look that much taller than 5'5" Jane Adams in "Happiness".
cole
said on 29/Aug/13
Definitely closer to 5'11 than 6'. 180 cm is a good shout.
Rampage(-_-_-)Clover
said on 24/Sep/12
I thought he'd be 6ft3 since his father was well over 6ft.
dmeyer
said on 2/Feb/07
on a casting call today they describe him as about 5'11
jared harris
said on 30/Apr/06
i'm 5' 10 3/4'' IMDB is full of inaccurate rubbish, including films i've never appeared in .