Jason Ritter's Height
5ft 9 ¼ (175.9 cm)
American actor, known for playing Kevin Girardi in Joan of Arcadia, Sean Walker in The Event and for films like Freddy vs Jason, The Tale, Good Dick and Swimfan.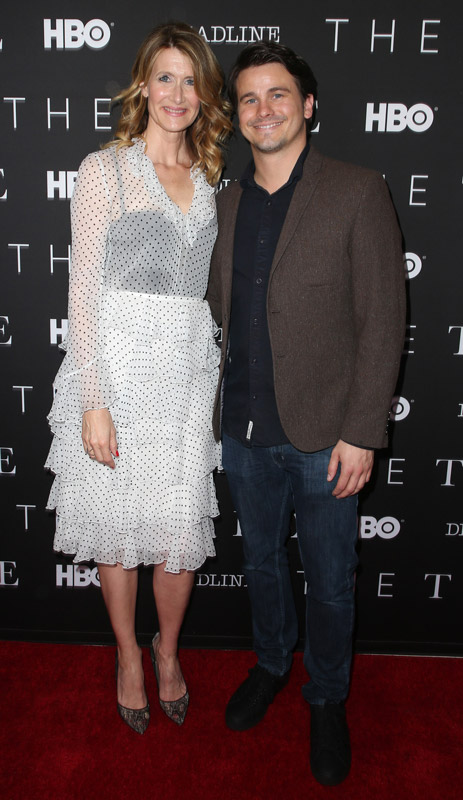 You May Be Interested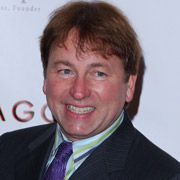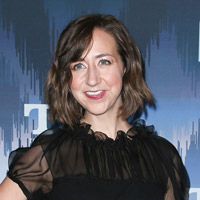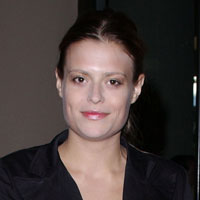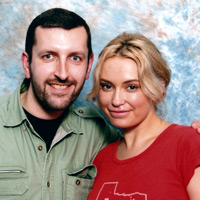 Add a Comment
24 comments
Average Guess (14 Votes)
5ft 9.43in (176.3cm)
Miss Sandy Cowell
said on 17/Feb/20
🎁🎂 Happy 4️⃣0️⃣th Birthday Jason! 🎂🎁
Many Happy Returns to Jason Ritter, who turns the Big 4️⃣-0️⃣ today! Pictured here with fellow Aquarian, the tall Laura Dern, who is wearing reasonably high heels, we can see that there is a marked difference in their heights; I am going to agree with Rob's 5ft9.25.
🎁🎂🎈🎊🎁🎂🎈🎊🎁🎂🎈🎊🎁🎂🎈🎊
Lawson
said on 26/Mar/19
Well going by this pic then Jason must be 5'9 1/4". Laura Dern 5'10 listed here with 3.2" heels is 6'1" and there is 2.5" diff. So guus why and how can you even argue Jason is 5'7 or 5'8?? The pic says otherwise
Don Julio
said on 11/Jan/18
Jason is definitely 5'9" he was just on Kimmel and he look barely 2 inches taller and he is 5'11.25" so Ritter has to be 5'9.25-.5"
Reuben
said on 12/Apr/17
To be honest, Jason Ritter does seems to look around 5 ft 9.25 in since he looked slightly taller than Sean Maguire on the sitcom The Class, which came out years ago. Also, this page should be updated with a picture of him.
jake
said on 8/Aug/15
Ritter's claiming 5'9" flat elsewhere.
Bob
said on 28/Jan/15
I think he should be downgraded atleast to 5'9"
MD
said on 19/Jan/15
Rob,
This listing is WAY too tall. Here he is with 5'4" Simon Helberg in similar footwear:
Click Here
He is not anywhere near 5'9".
[Editor Rob: I don't know about that, there's some shots of him with
Mike Welch
which he can look about 5ft 9, believe me Welch is closer to 174 than 173 in person.]
Tom
said on 19/Jan/15
5'7, maybe even in the 5'6 range. He was pretty much dwarfed on Person of Interest last year, by both the men and women of the cast.
AJ
said on 28/May/14
I think he might be just 5'9" flat.
MD
said on 2/Dec/13
Rob,
In that series of photos by Sean, are they standing close enough to each other to take anything from those photos? I'm not seeing a 5'9" guy, there, but it could just be the walking.
[Editor Rob: they are walking on the sidewalk, that is tough to say. I know the guy has a few photos with
Michael Welch
. I've met welch, he's no less than 174cm. Unfortunately my photo with him is somewhere amongst Jenny's stuff and I haven't got it scanned, but will when I get it.]
Sean
said on 30/Nov/13
5'7" (170 cm) is probably right. With 5'6.5" Emmy Rossum:
Click Here
Debstertje
said on 6/Dec/12
No, Jason is max 170 cm. I am 174 cm myself and was literally looking at the top of his head whilst standing beside him at Parenthood Season 3 Premier.
rafter
said on 2/Feb/09
Hey glenn have u ever met his Scottish girlfriend Marianna Palka.She's listed either 5'10.5 or 6'0.she's bout 3 inches taller than him in heels.
wickerman
said on 1/Feb/09
in wicker man she looks shorter than James Franco on 4-5cm.
on that James Franco listened as 179.so jason Ritter must be 174-175cm!!!
Socom
said on 26/Dec/07
Sorry, I meant Glenn :)
Socom
said on 24/Dec/07
He looks a good 5'10. Why 5'9.5 if its not certain and Gleen says 5'10 or a hair over? I say upgrade in my opinion.
radio_man
said on 2/Apr/07
in the class he seems 5'9 tops!!
sometimes 5'8 but 5'9 its more acurrate
Lmeister
said on 3/Mar/07
Glenn is closer to the camera. Looks like a weak 5'10'' to me...
Anonymous
said on 3/Mar/07
Yeah, he looks 5'9", and also small framed.
glenn
said on 3/Mar/07
yes,serious.maybe even a hair more.sweet like his father.is 5-9.5 his official height? or a guess?
[Editor Rob: not official]
glenn
said on 2/Mar/07
he was more 5-10.
[Editor Rob: really that tall?, maybe give him inbetween]
RobertJ
said on 2/Mar/07
Is Glenn wearing boots? I don't know if that makes a huge difference. Either way minimum 5'9'', maybe a half inch more.
Anonymous
said on 2/Mar/07
Ritter looks like he has two inches on Glenn.
Derek
said on 2/Mar/07
5'9" looks about right.